Brea Beckoning
Outdoor Art and Mural Walk in Brea, California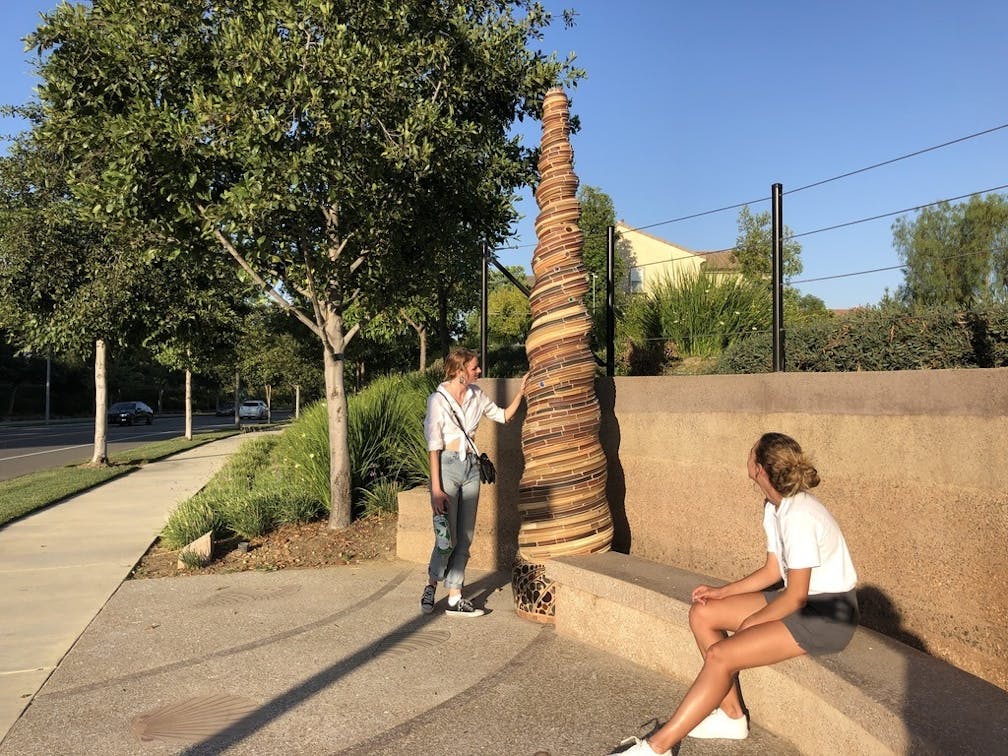 The art-centric town of Brea goes beyond museum walls with an "Art in Public Places" program featuring 183+ outdoor sculptures. Amid these treasures, you'll find the 8-piece sculptural installation by Laguna Beach–based mosaic tile artist Marlo Bartels.
This 2-mile (round-trip) urban walk takes you through the history of Brea along a winding path fronting Blackstone Community's E. Santa Fe Road. Start at Wildcatters Park at 3301 E. Santa Fe to begin this walk. You'll have to backtrack from the parking lot by going left on Santa Fe to see "Gems" on the northwest corner of Valencia and Santa Fe.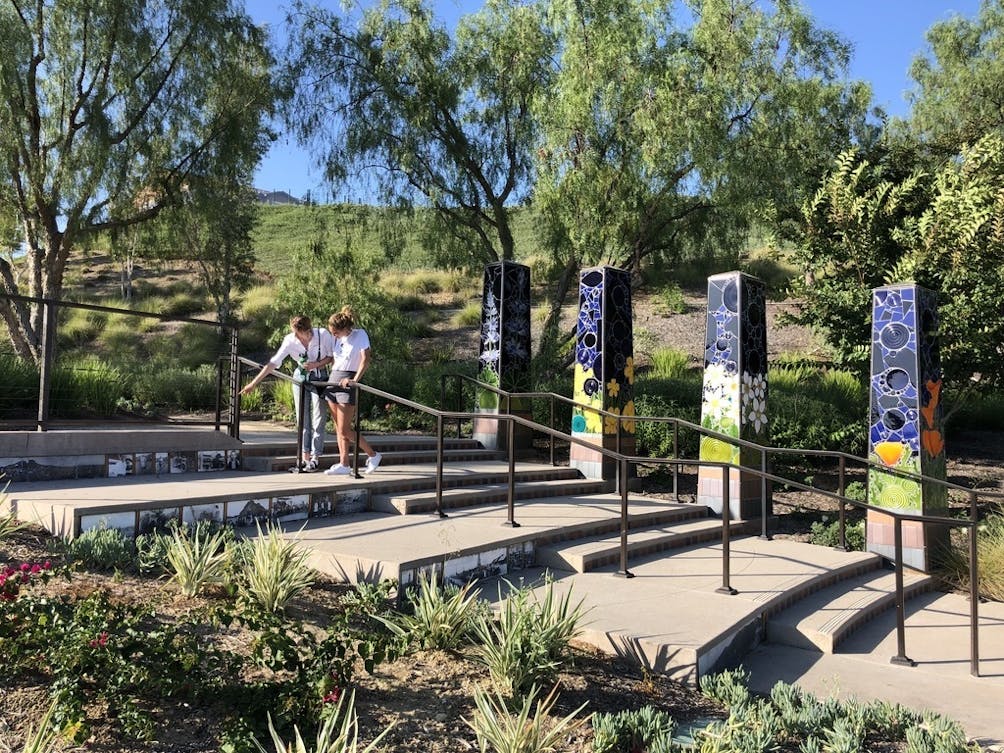 This 14-foot statue looks like quartz crystals and offers seating for those passing by to sit and reflect. The next site is "Seed to Tree," a mosaic cross-section of a walnut and an homage to the walnut trees that covered the land before orange groves.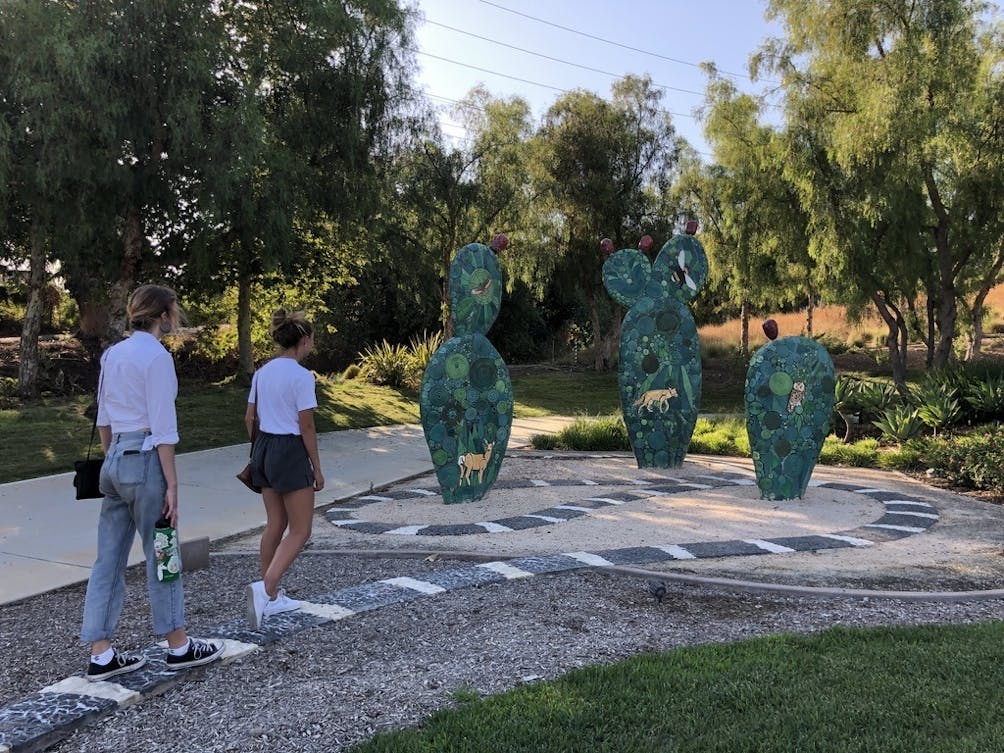 Continue to the next installation, named "Paleontological." This 11-foot-tall depiction of a trumpet shell and turban shell speaks to Brea's earliest days under the sea (shells can still be found in the city's soil). Proceed to "Oil Exploration," stairs that Bartels decorated with historic black-and-white photos of people and places of Brea from the past 100 years. Next up, "Oil – The Evolution," a large depiction of an oil derrick that honors Brea's beginnings in the oil industry.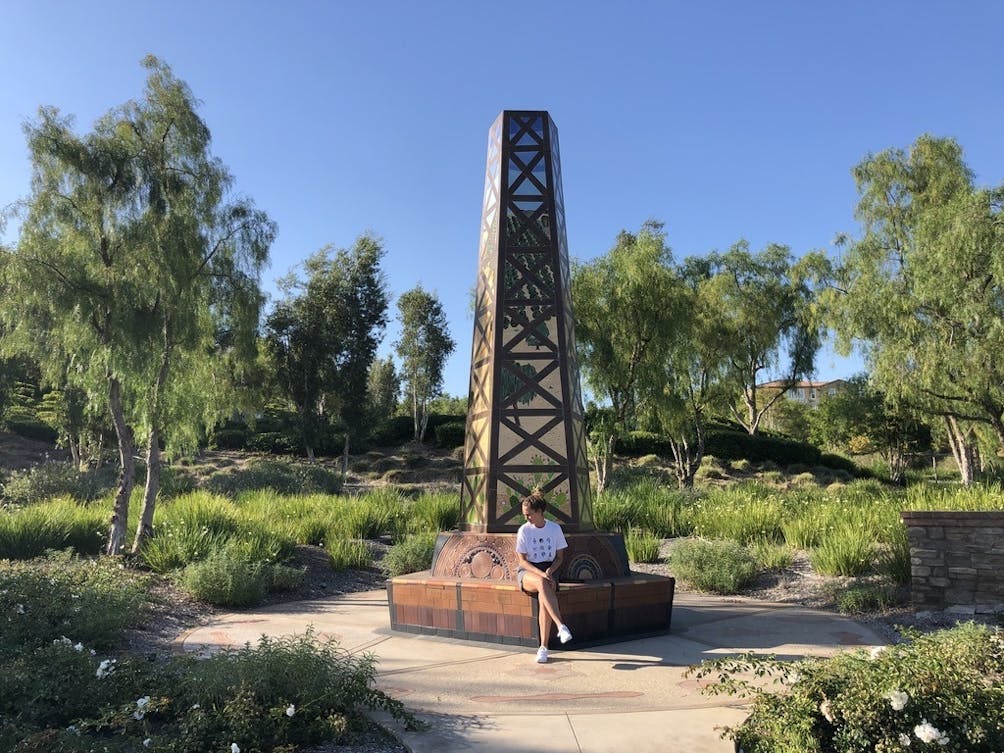 "The Water Drop," a frozen drop of water splashing decorated with colored glass, and "Flora and Fauna," large cactus installations covered in green glazed tile and the animals of Brea, are the last two installations you'll pass before the bookend of Gems, another bench for relaxation and reflection.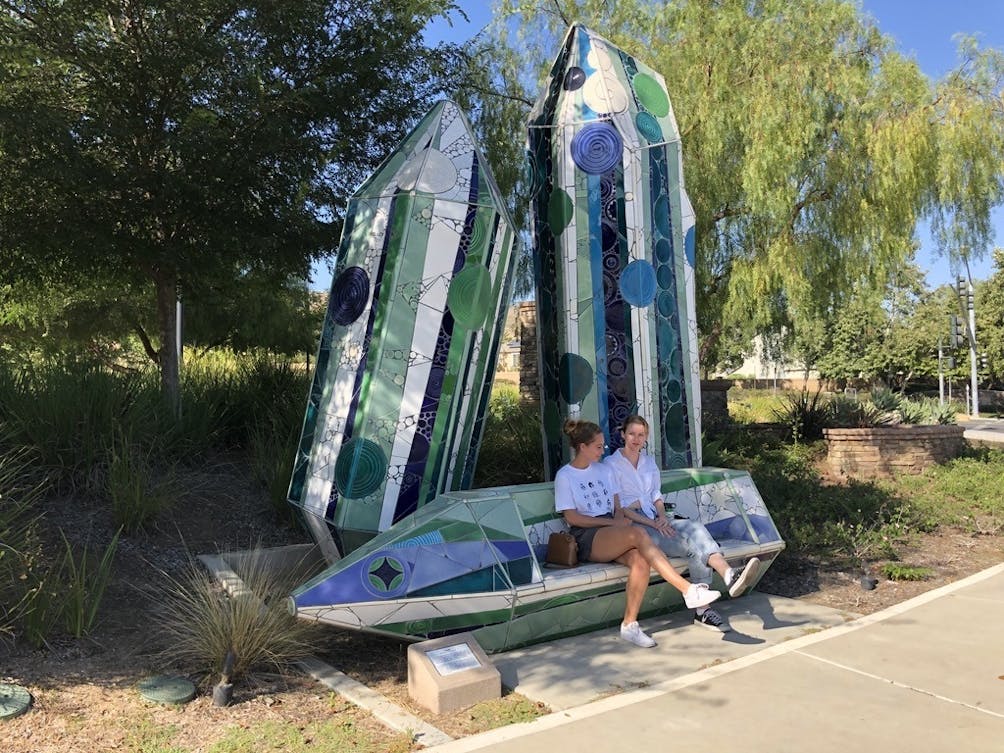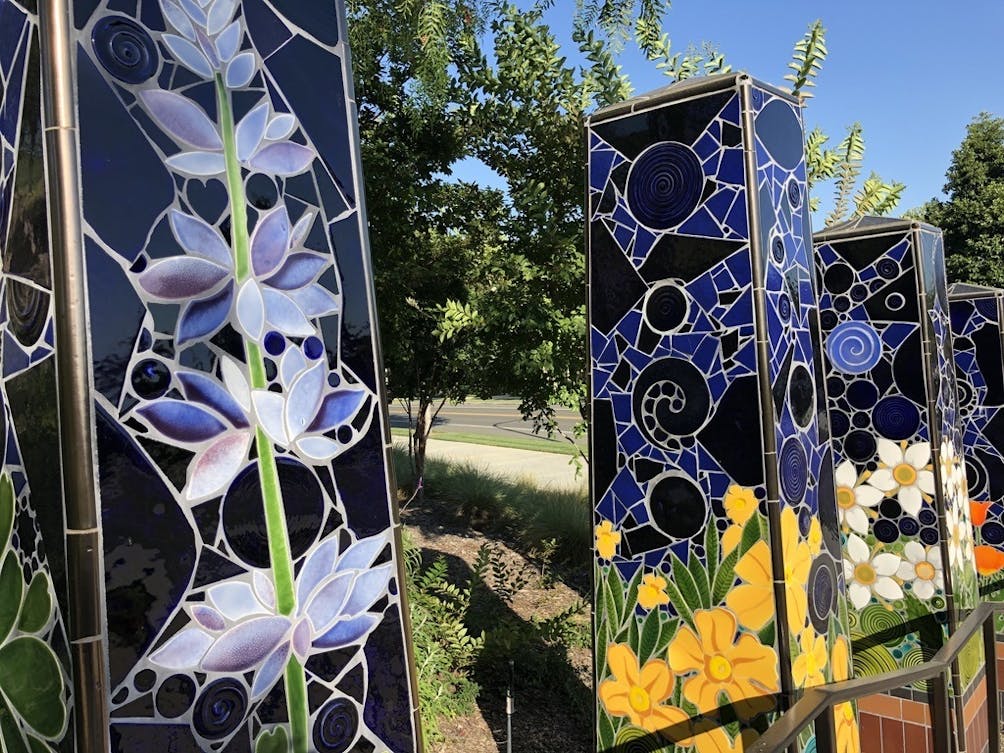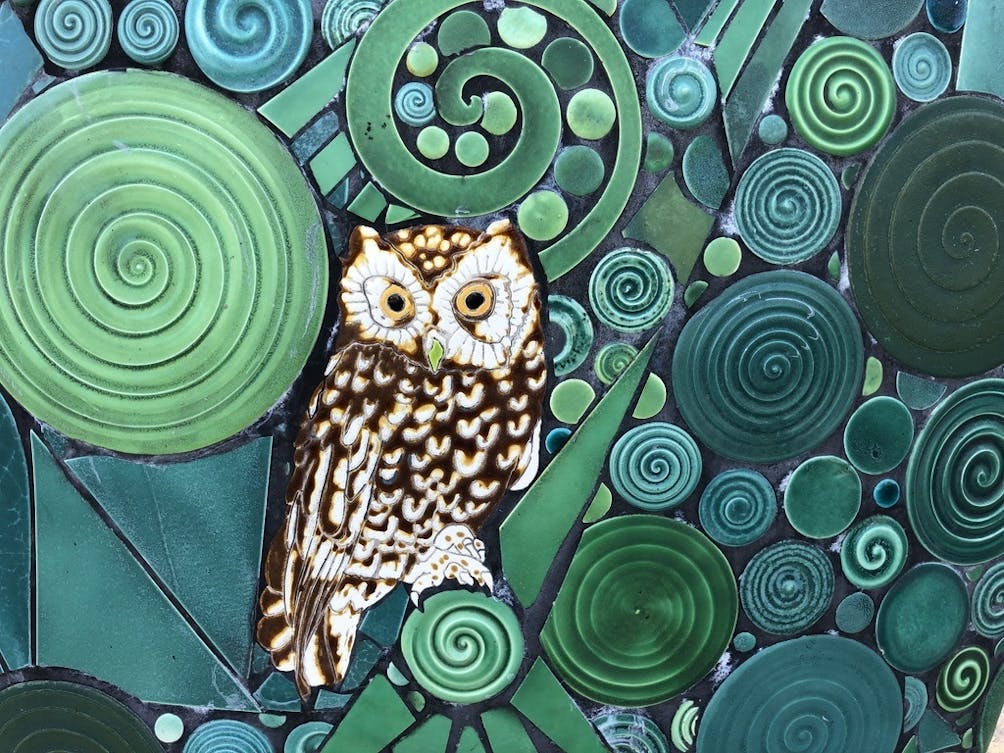 Once you reach the end, turn around and walk back to the beginning parking lot.
COFFEE BREAK: Head to Reborn Coffee (3373 E. Imperial Highway) afterward to relax and enjoy some refreshing drinks!
Bring the Outdoors to Your Inbox
Sign up for our weekly email and stay up to date on where to explore in California.
* No spam, that's a funky food!