Phantom of the Canyon
Phantom Ranch in Grand Canyon National Park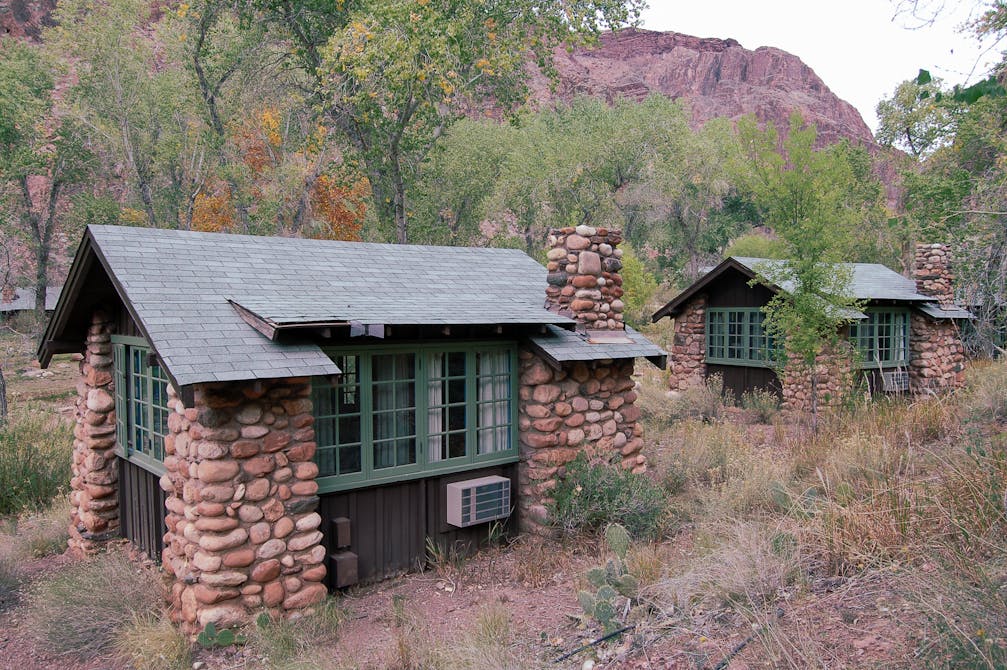 Want to really go grand in Grand Canyon National Park? Stay at historic Phantom Ranch! A clutch of simple, private bunk-bed-filled cabins along with dorm-style lodging  are available for a comfy night's stay at the very bottom of the world's most famous canyon. Scoring a stay here is not easy and highly sought (see italics below). The only way to reach this riverside escape is by hiking down to it, or taking the Grand Canyon's sure-footed "long-eared taxi," otherwise known as the mule! Either way you get there, Phantom Ranch is a welcome sight after descending from the South Rim to the Colorado River: Cottonwood trees shade the cabins, and Bright Angel Creek gurgles nearby (this oasis is the perfect place to chill—and to cool your feet—after the long hike).
The Phantom Ranch Canteen is open for food and souvenir provisions (you can buy and mail postcards from here) and probably has the most refreshing beer in the entire national park system! At dinner, overnight guests gather at communal tables for family-style meat-and-potato type meals (these must be booked as part of your stay; otherwise, you can bring down your own food and enjoy it outside your cabin at a picnic table). At night, join in on a ranger talk, or walk down to the beach along the very cold Colorado River. Watching the sunset tinge the canyon walls all shades of orange and pink is one of the grandest magic tricks of all!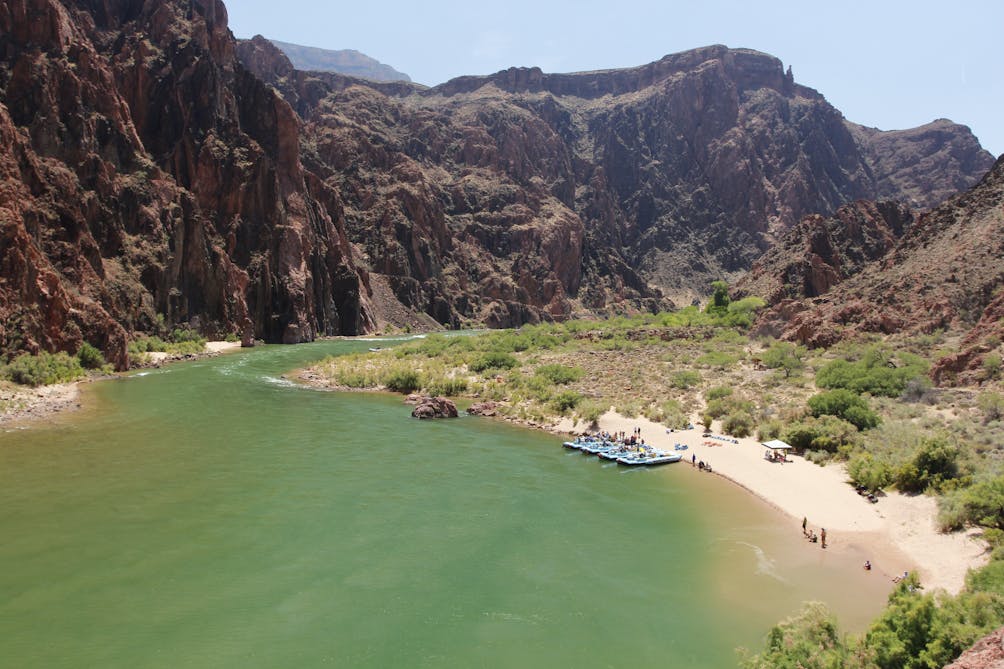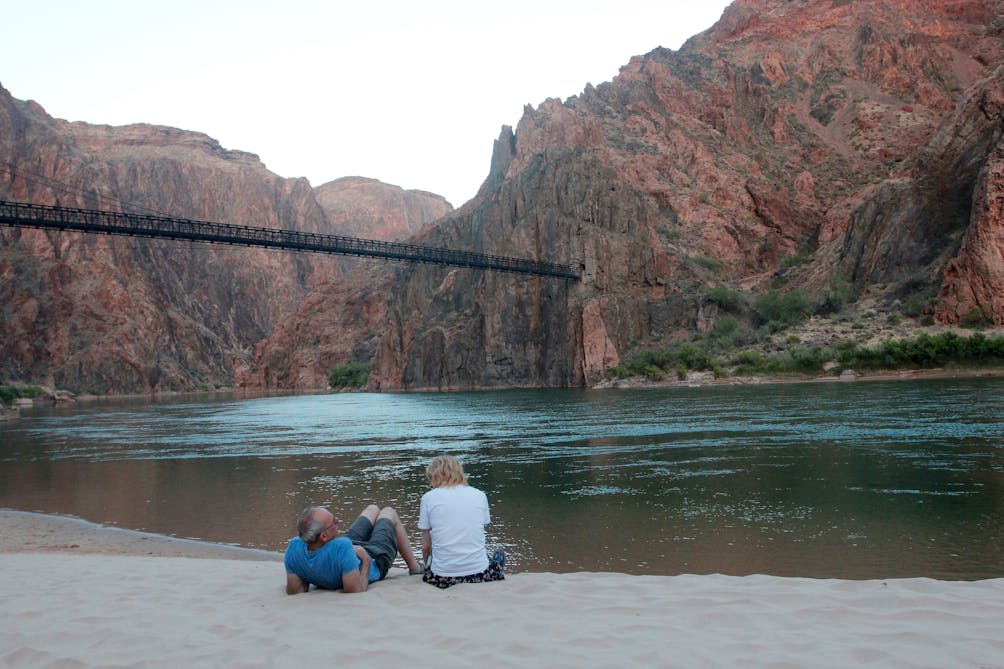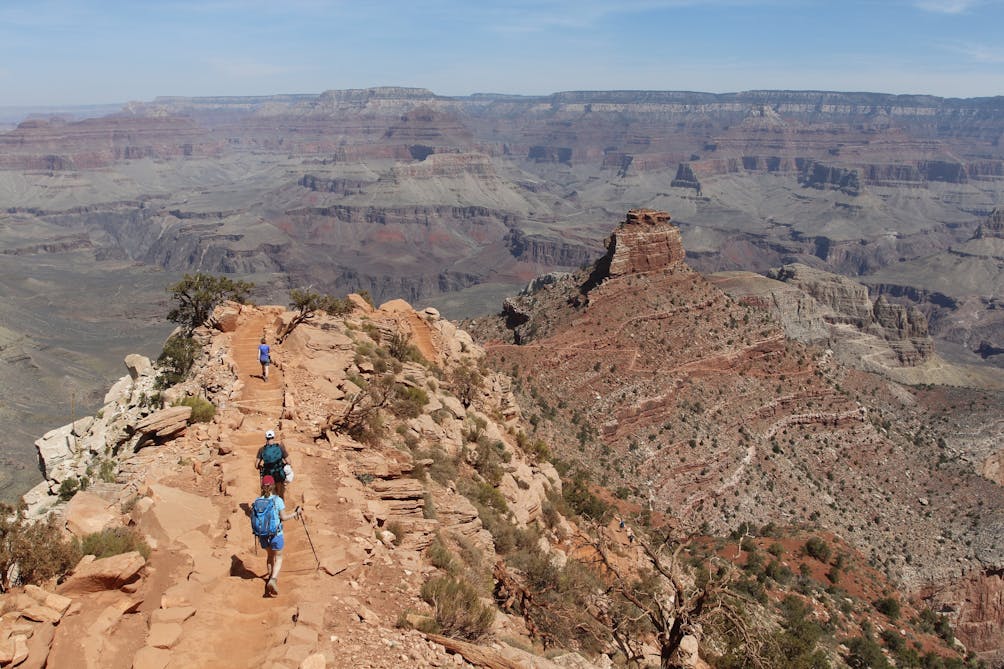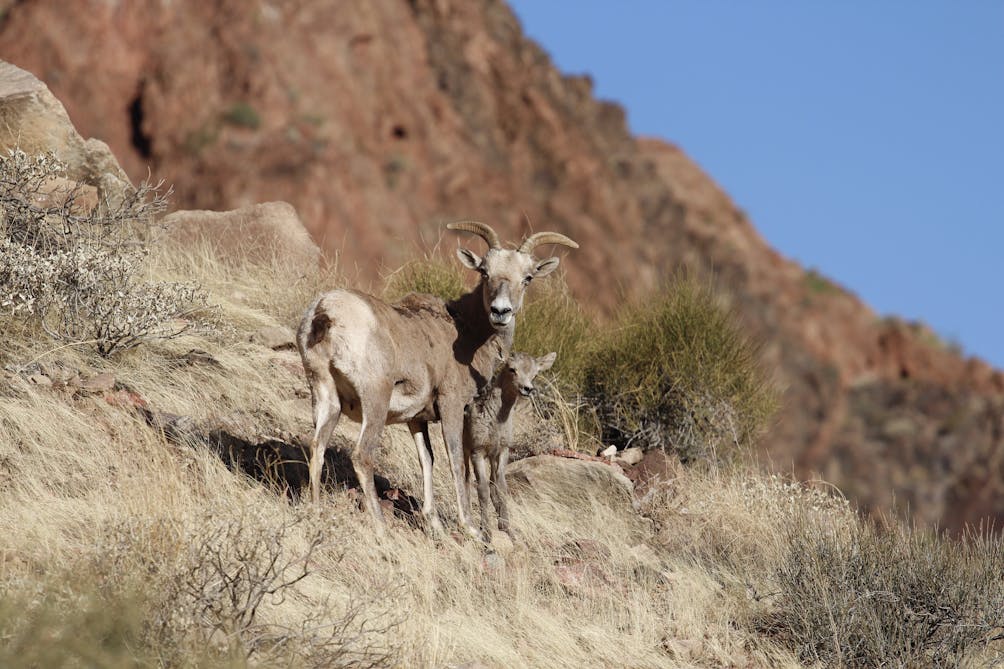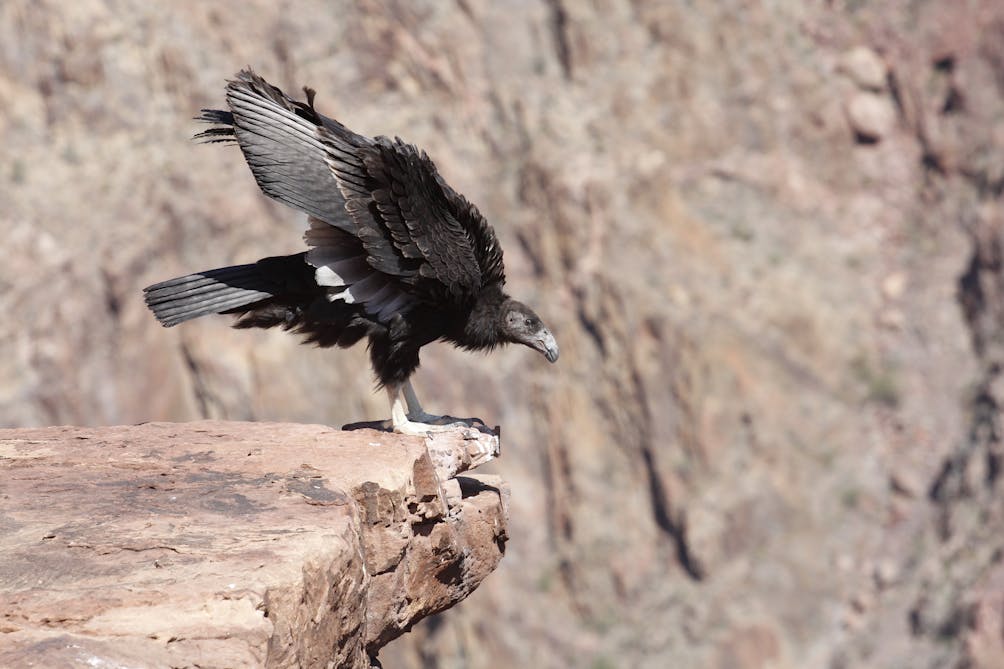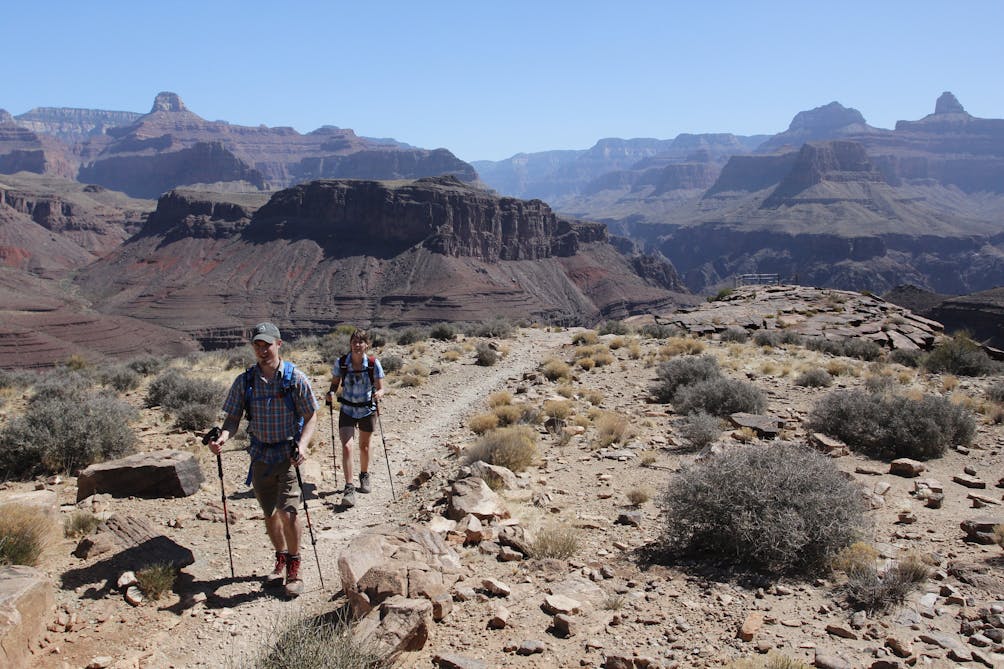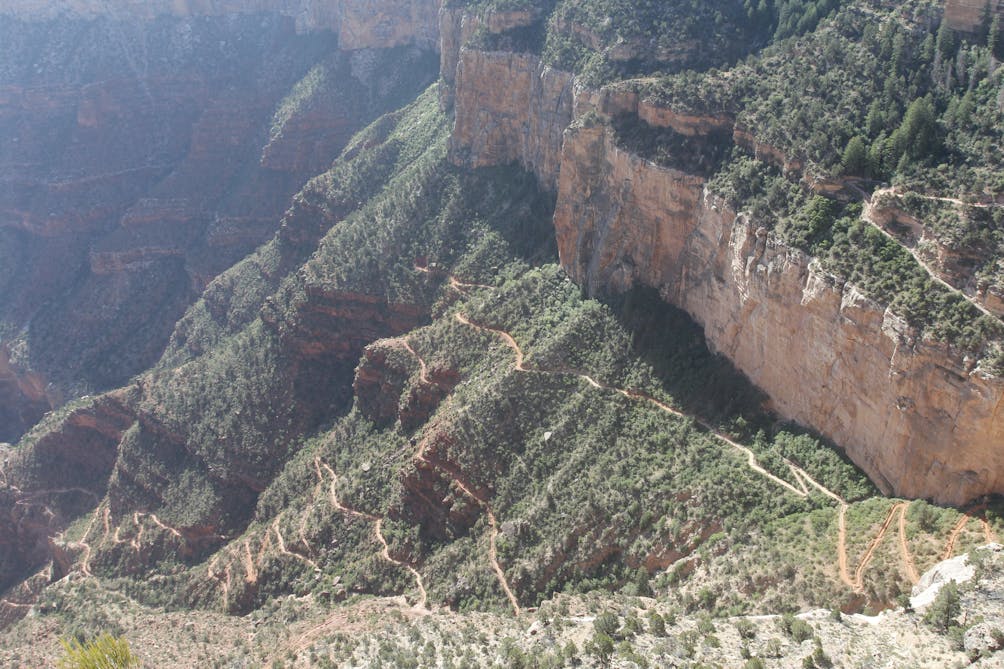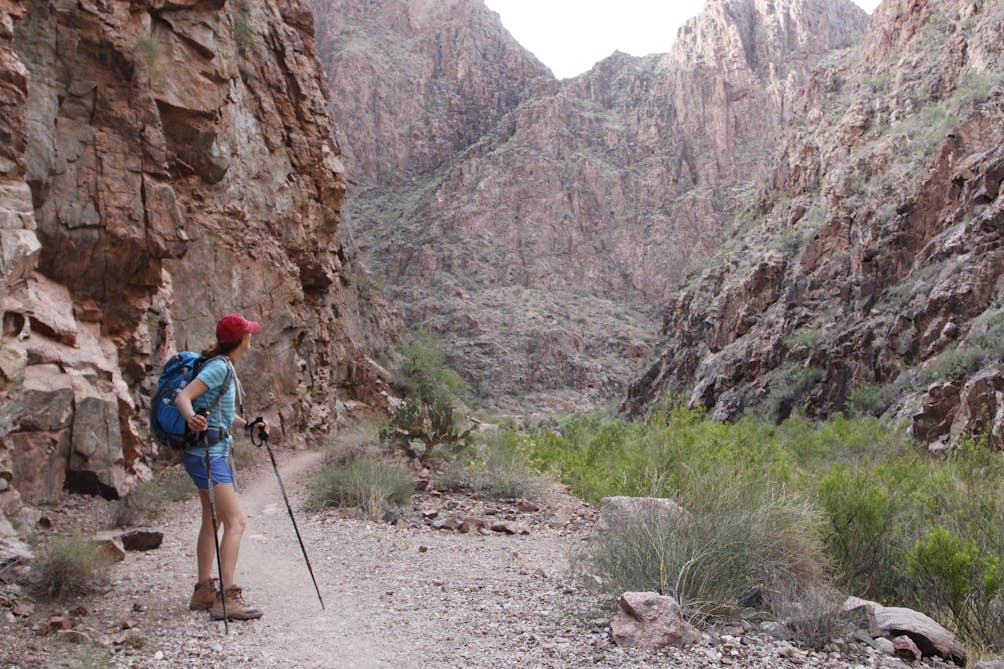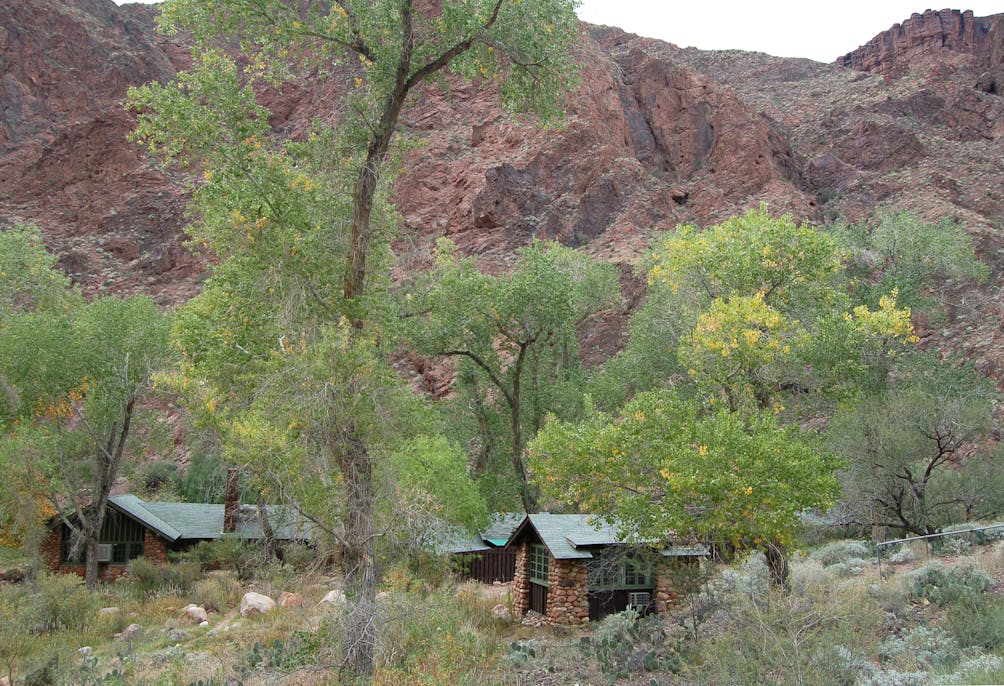 TIP: Most people hike out of Phantom Ranch via Bright Angel Trail (9.3 miles, one-way), where Indian Garden presents a popular break spot, with a campground and shaded picnic area and water. This is also where strong and fit hikers can add a 3-mile (round-trip) side hike on Plateau Point Trail to Plateau Point, offering arguably the best complete panorama of the canyon, without crowds!
NOTE: While some recent website information suggests reservations for Phantom Ranch have been paused, updated information recently sent by email from the Grand Canyon NPS said reservations will begin again. Below is the verbatim wording from the official email:
Limited inventory has already been released for the overnight mule rides to Phantom Ranch on select dates in January 2023. We will begin accepting reservations on Tuesday, January 17, 2023 for the overnight mule rides from February 2023 through January 2024 and for the hiker cabins to stay May 2023 through January 2024. Reservations can be made online beginning at 12:01 am (Mountain Time), or with one of our reservation agents over the phone beginning at 7:00 am (Mountain Time) on January 17th. Due to the expected high demand, we ask in advance for your patience.

Overnight mule rides and hiker cabins for stays in February 2024 will be opened at 12:01 am (MT) on February 1, 2023 and stays in March 2024 will be opened at 12:01 am (MT) on March 1, 2023. We will resume the normal lottery schedule beginning with stays of April 2024 and beyond. For example, to stay in April 2024, we will accept lottery entries February 1 through February 25, 2023. The lottery will be processed and winners notified in March 2023. Stays in May 2024 will require lottery entries March 1 through March 25, 2023 and the lottery will be processed and winners notified in April 2023. And so on.
Weekend Sherpa Tips: Cancellations do happen, including same-day ones, so persistence may pay off. Be sure to indicate if you want meals included, as that must be reserved at the same time. Most people hike down to Phantom Ranch via the South Kaibab Trail and hike out via the Bright Angel Trail. There is an option for hikers to port their extra gear and food to Phantom Ranch via a mule. In addition to Phantom Ranch, the Bright Angel Campground is also in this area, with sites right alongside its namesake creek. Note: Even if you're a strong hiker, be very careful in planning this journey or any hikes in Grand Canyon National Park during summer, as the exposed trails can be firecracker hot. Spring and fall are typically better for visiting, but Mother Nature is ultimately in charge, so please be sure to pay attention to weather updates, and always find information about what water sources are available on trails before setting out. No dogs.
Bring the Outdoors to Your Inbox
Sign up for our weekly email and stay up to date on where to explore in California.
* No spam, that's a funky food!