Stairstruck in Hollywood
Stairway Hike at Beachwood Canyon in Hollywoodland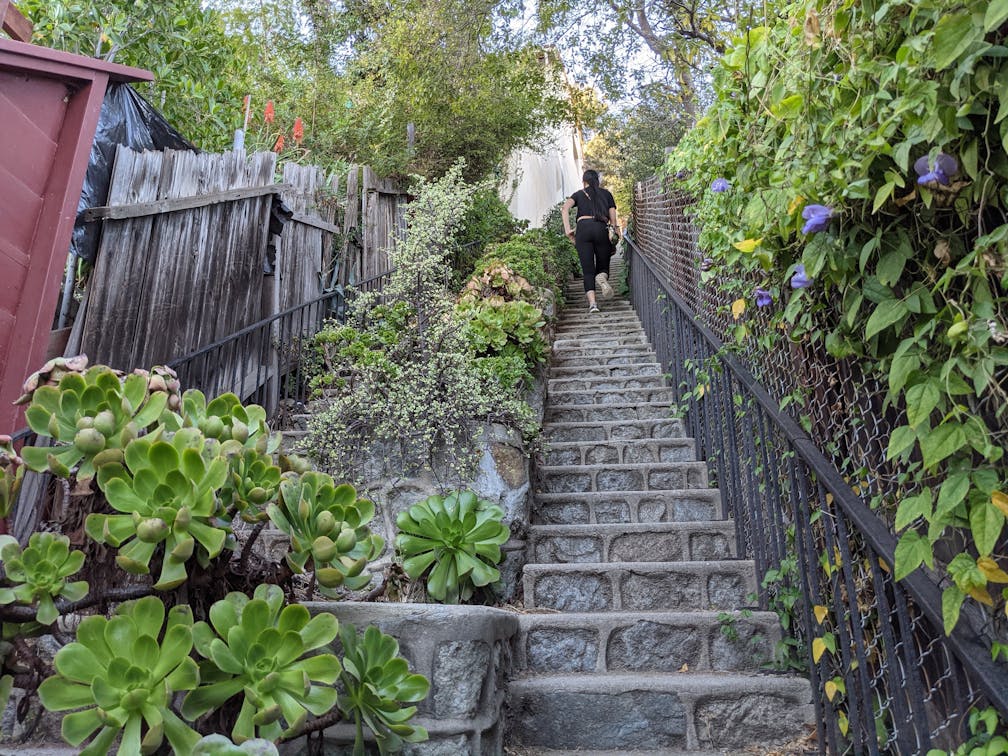 Ready to be stairstruck? Head to the Beachwood Canyon neighborhood in Hollywoodland to find an action-packed residential adventure with A-list workouts, big-budget views, and a stair-studded cast. Running time is 1.25 miles with five staircases, and a stunning post-credits scene—no cliffhanger!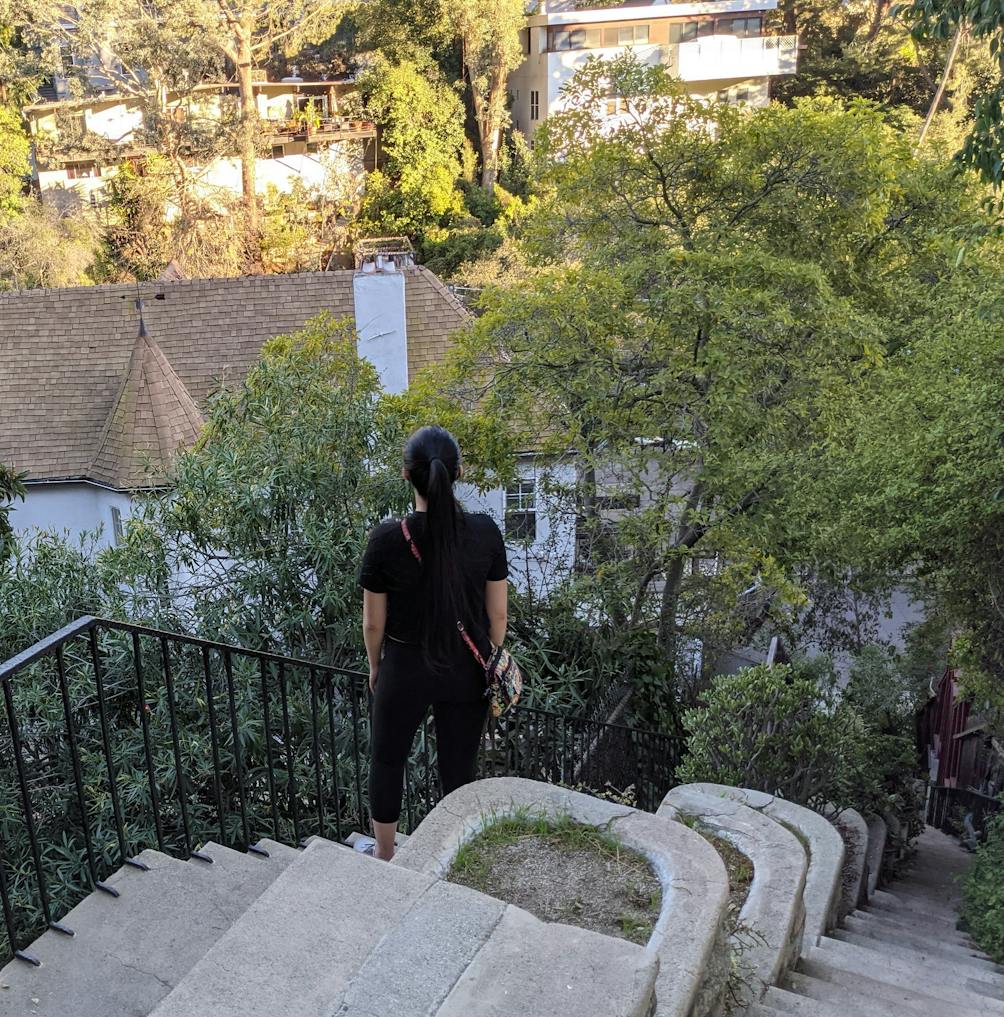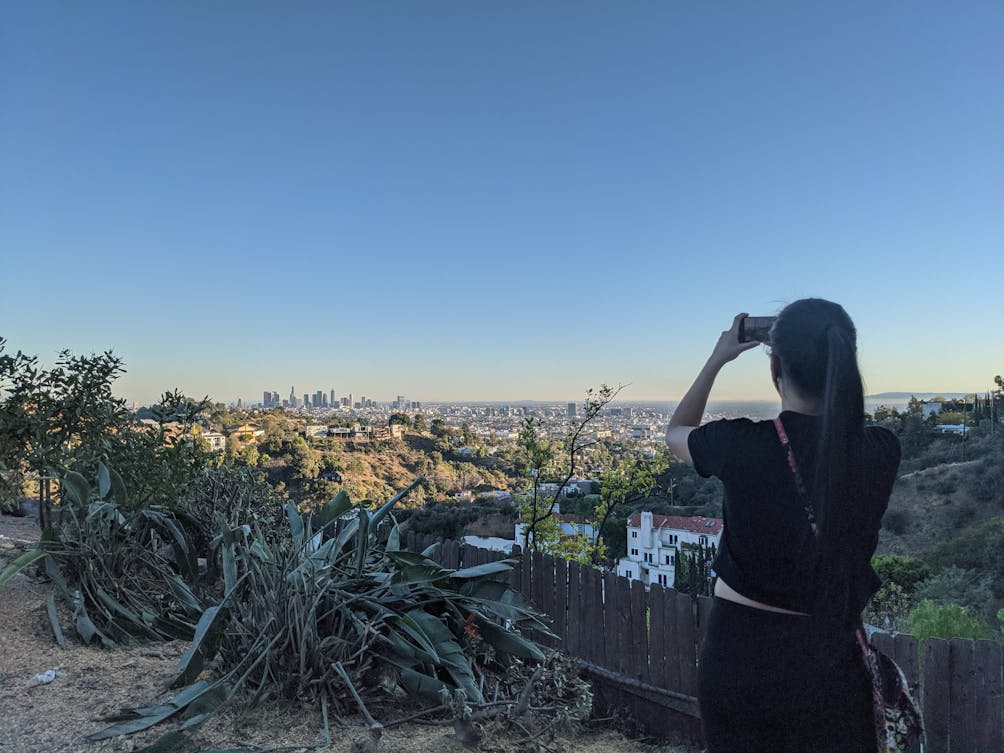 Park on Beachwood Drive, right where it meets Westshire Drive. Start your walk here and find your first landmark: the Hollywoodland stone gates. Built in 1923 by a resident architect, this LA Historic-Cultural Monument is the perfect entryway to a community that has castle-like homes and modern mansions. Head right on Westshire Drive here and find your first staircase on the right as the street curves and ascends. Do a quick workout and then continue on Westshire, winding past stellar architectural offerings (this is just the beginning) and passing Lechner Place. On your left is a steep staircase that descends quickly next to succulents and chaparral staples (if you're really looking for a challenge, turn around and run back up it!) and deposits you at Beachwood Drive.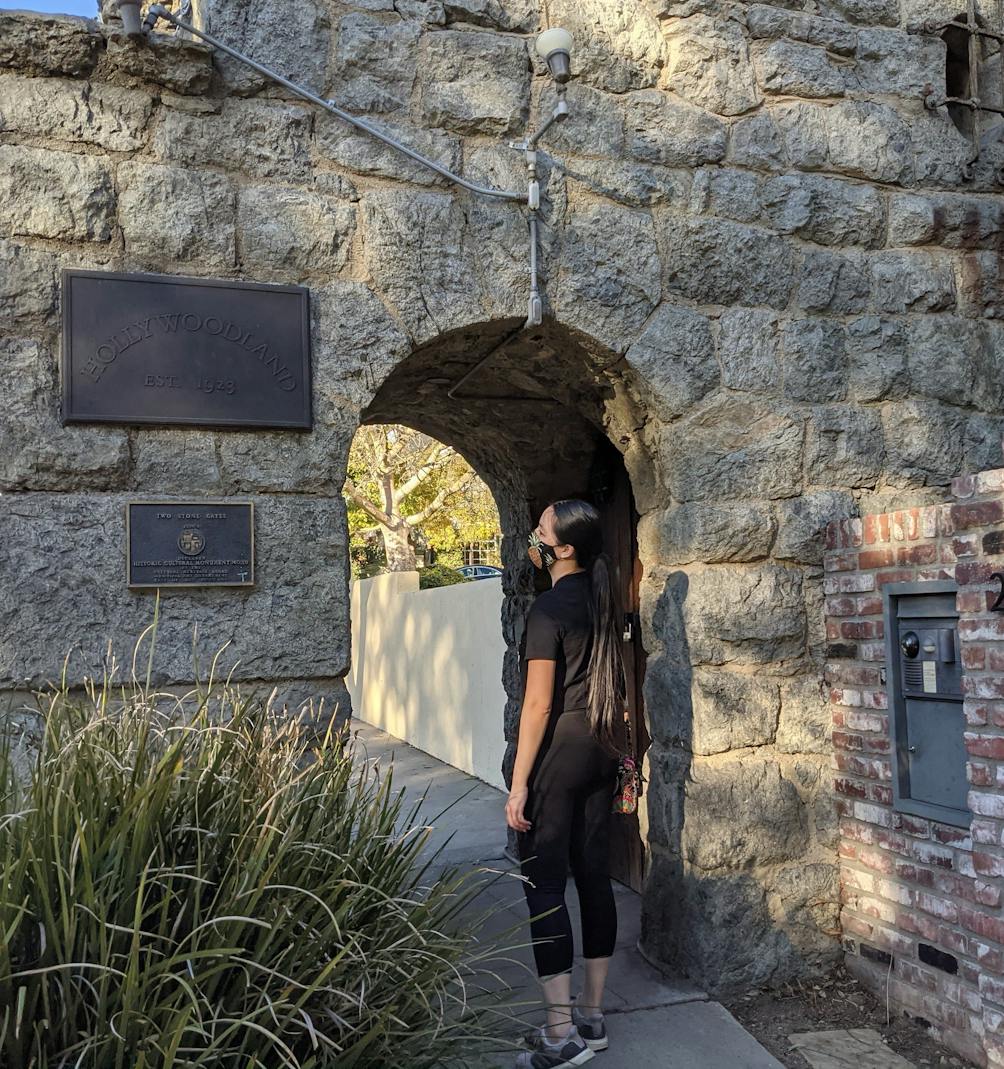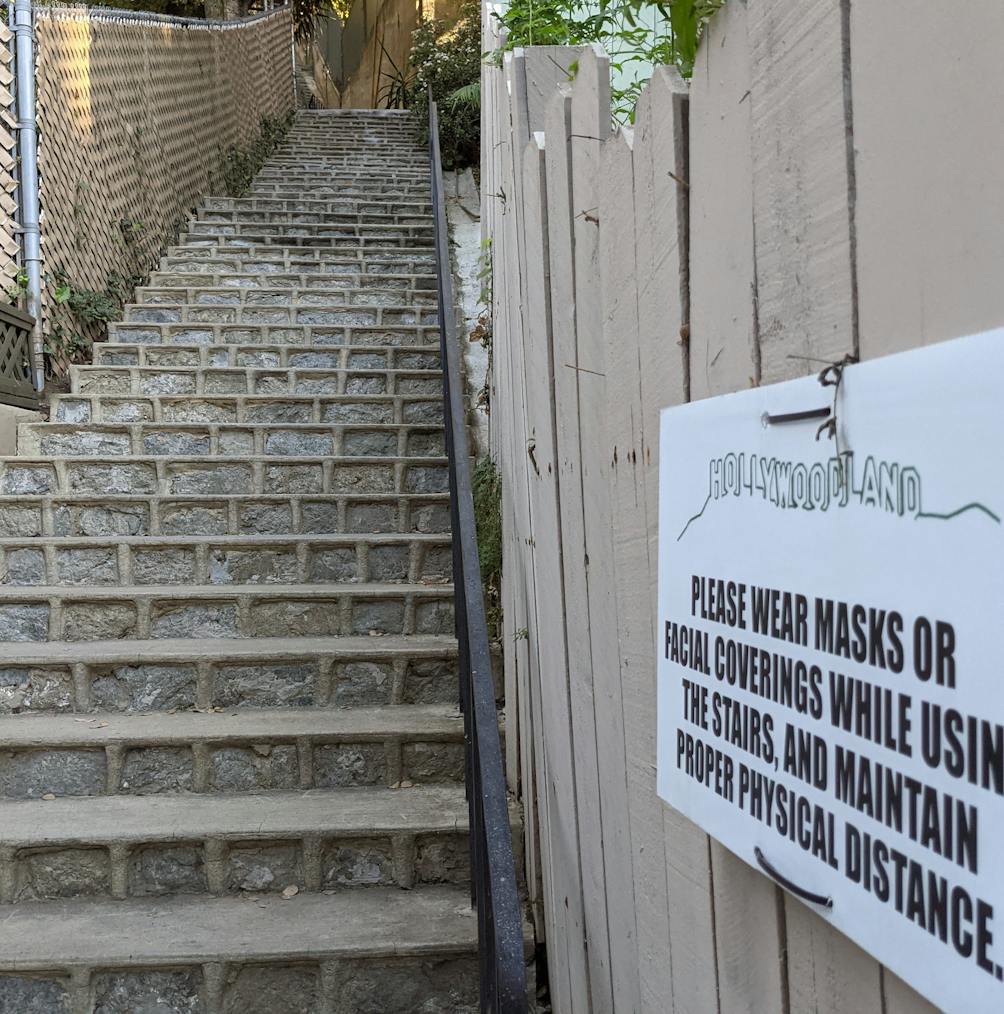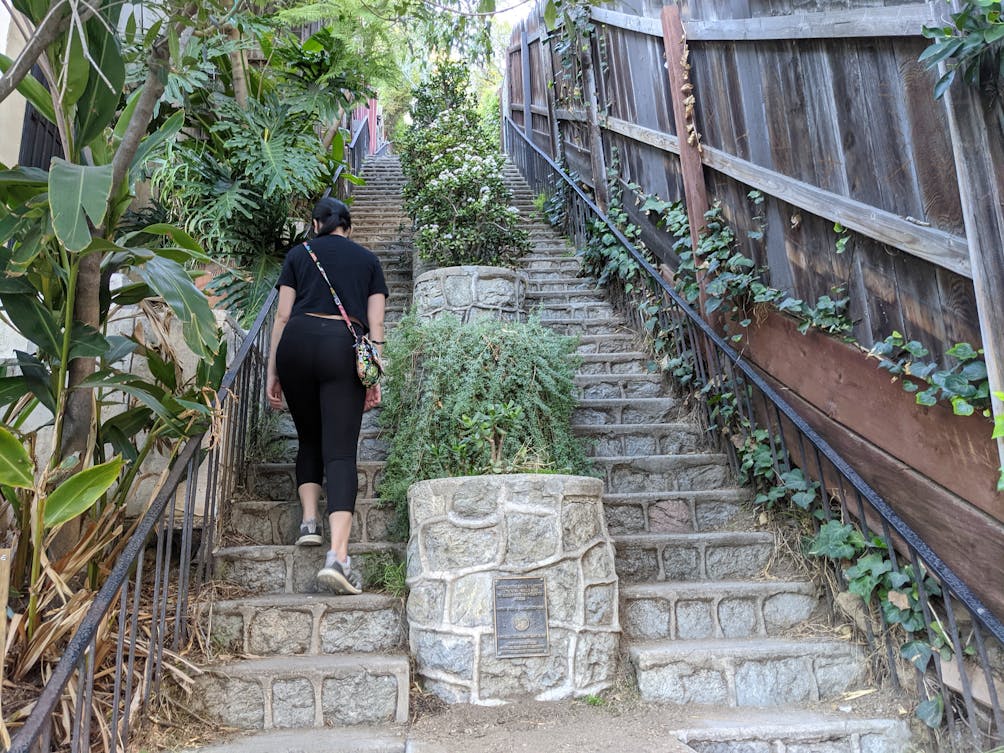 Head north and find the stair-de-force, the Saroyan Stairs, at the nearby junction with Woodshire Drive. These antique granite beauties were built in 1923 as well and feature charming planters dividing the steps and offering resting spots throughout the 148-step journey. Views into Hollywoodland emerge, but focus your sights on the historic climb (and check out the monument plaque at the base) as you reach Belden Drive. Turn left and after a block, find another steep stone ascent at the next junction. This takes you to Durand Drive; follow it south and enjoy panoramic views of Hollywood, the Griffith Park Observatory, downtown skyscrapers, and beyond to the ocean.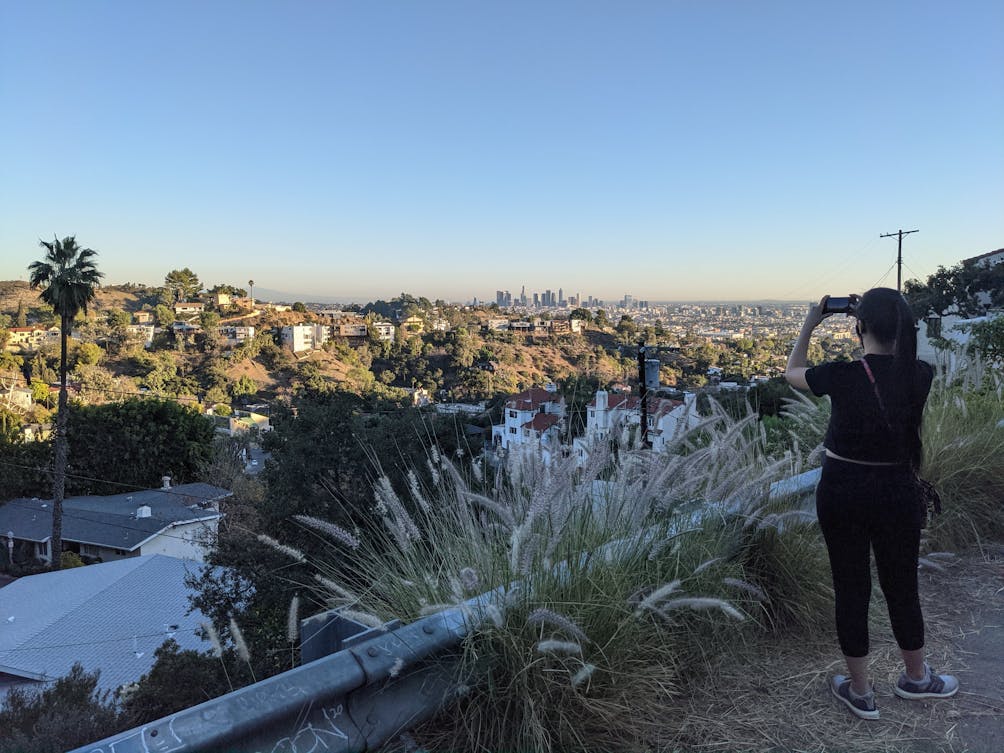 Next, take the sharp left descending on Flagmoor Place. When it returns to Belden, take a left and find your final staircase on your right. These descend to Woodshire Drive. Head left and then right onto Beachwood Drive, which leads you back to the stone entry gates and your car.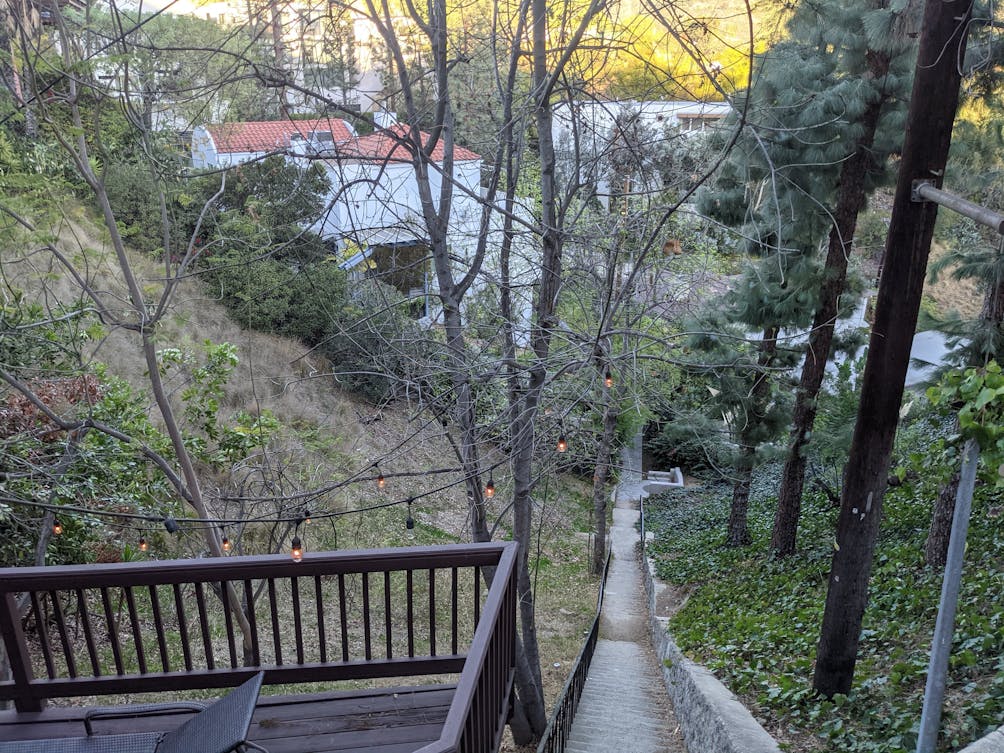 HOLLYWOOD HIKE BONUS:A short drive on nearby Mulholland Highway gets you to a truly unique bonus Hollywood view. Drive past Lake Hollywood Park, a crowded green space (rightfully so) perfect for a glamorous picnic with unobstructed views of the Hollywood Sign, and continue on Canyon Lake Drive to get to the Innsdale trailhead at the terminus of the road. This 2-mile out-and-back trail is far less traveled than the park and offers closer and arguably better views of the sign while on the trail.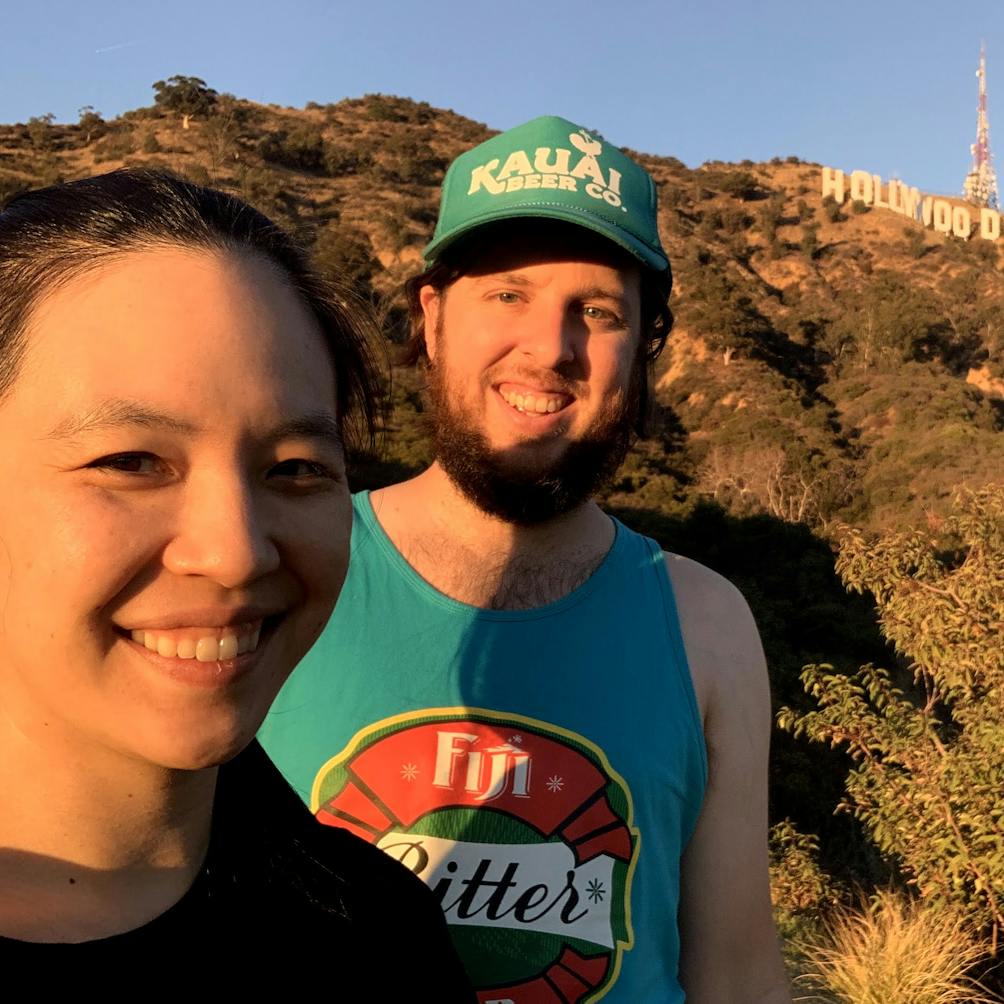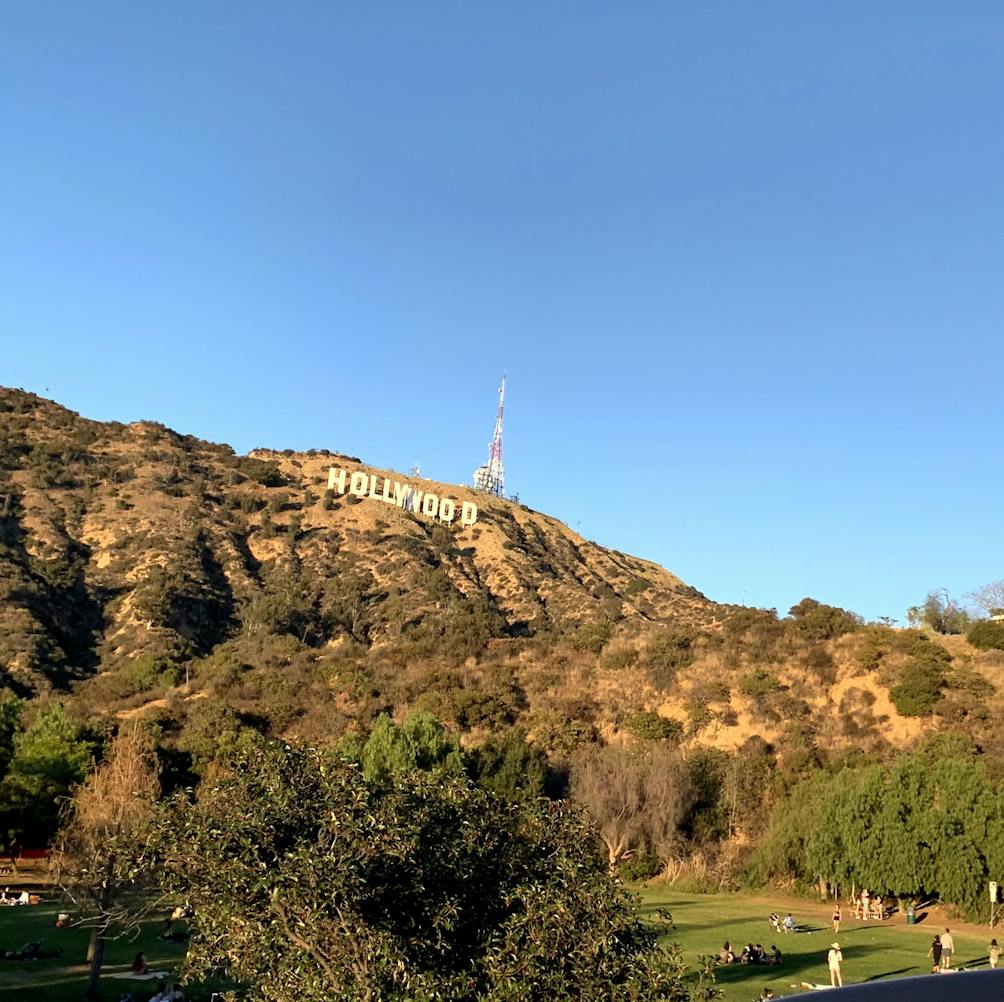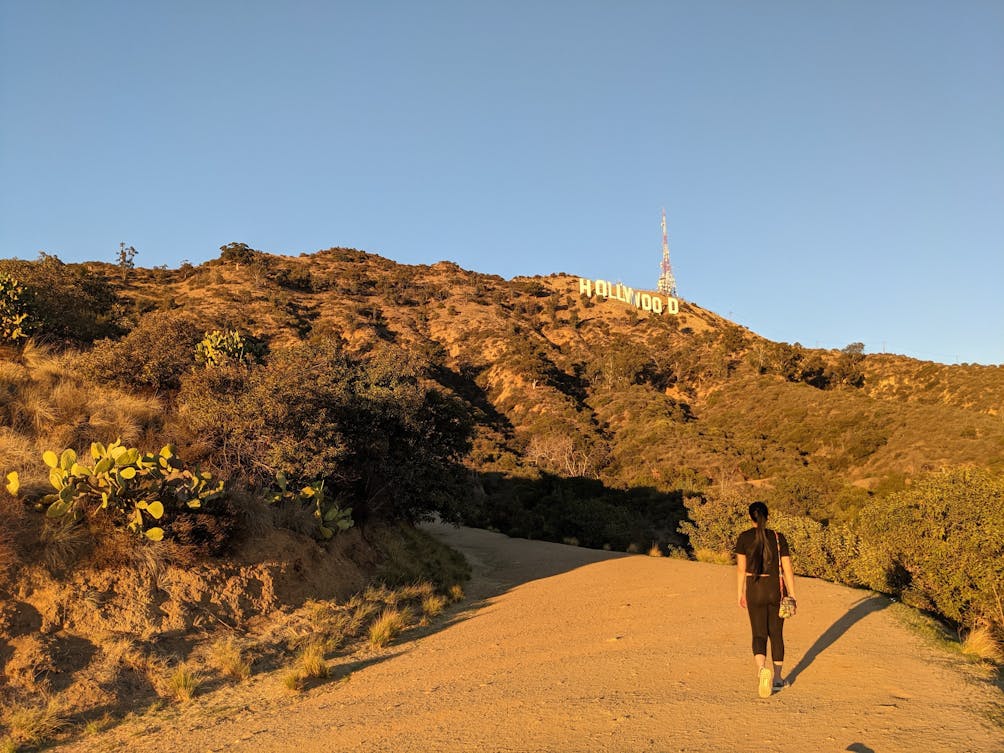 To get to the Hollywoodland stone gates in Beachwood Canyon (and street parking), take the Gower St. exit off of the US-101 and head north on Beachwood Dr. (note: coming from the north, you have to make a right on Franklin before a left on Beachwood Dr.). After 1 mile you reach the gates, street parking, and the beginning of your walk. Dog-friendly!
Story and photos by Matt Pawlik.
Bring the Outdoors to Your Inbox
Sign up for our weekly email and stay up to date on where to explore in California.
* No spam, that's a funky food!