Skip School for the Beach
Stroll UCSD Campus and Go to a Nearby Beach in La Jolla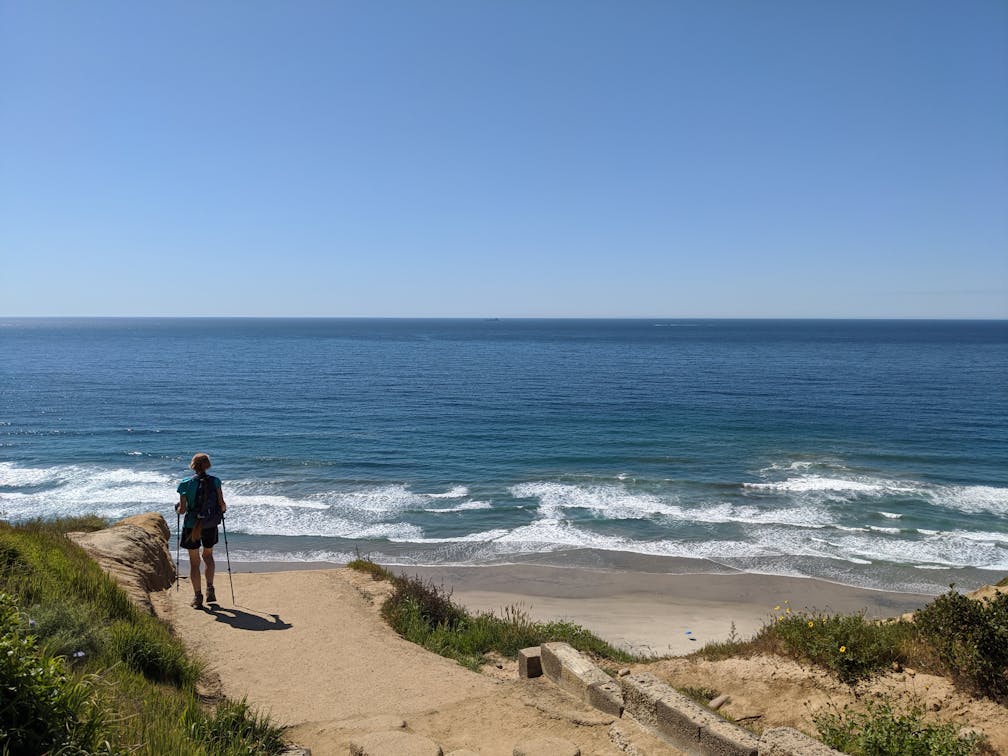 Summer session includes a trip to the beach when you visit UCSD (University of California, San Diego) in La Jolla. All in, this session nets you 5 miles and an A+ experience. Park at the Torrey Pines Gliderport, home to the only free parking in the area and incredible views of the coast and of gliders. The trails along the bluffs will be your finale after a campus walk.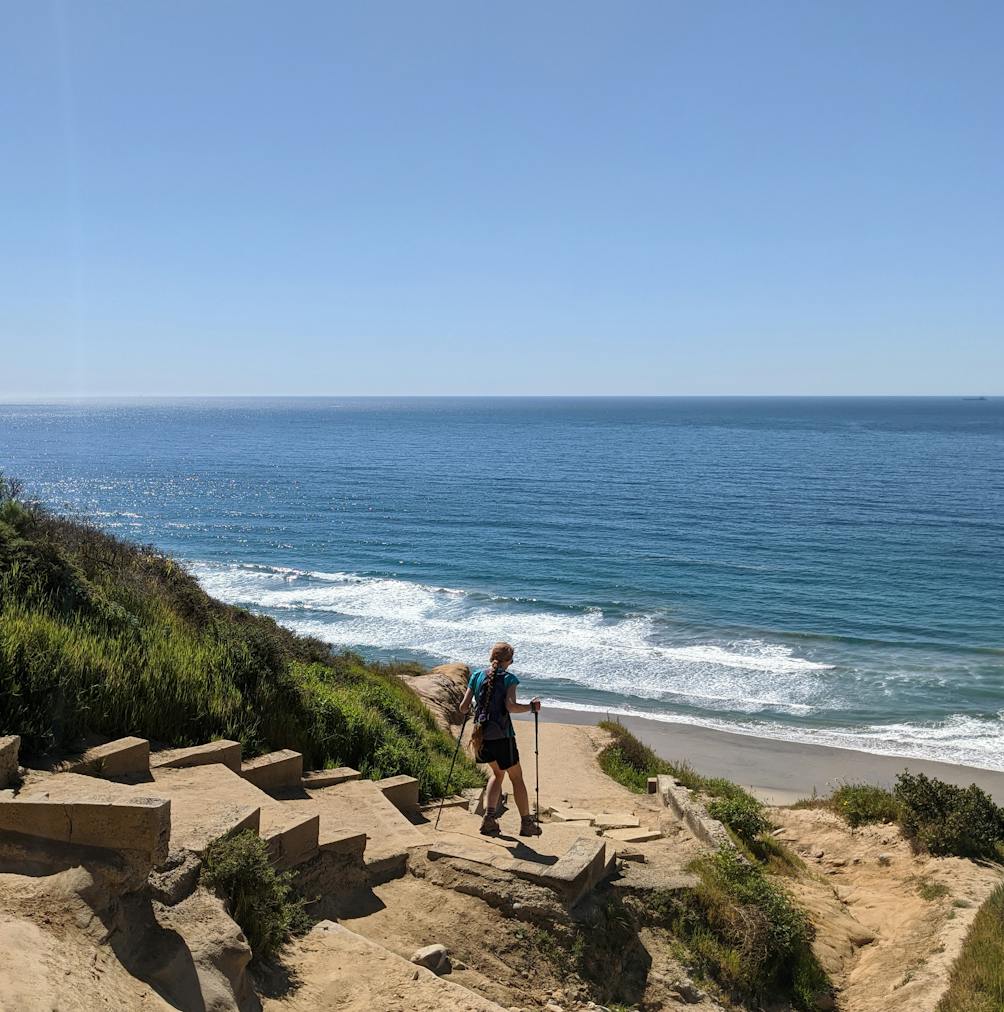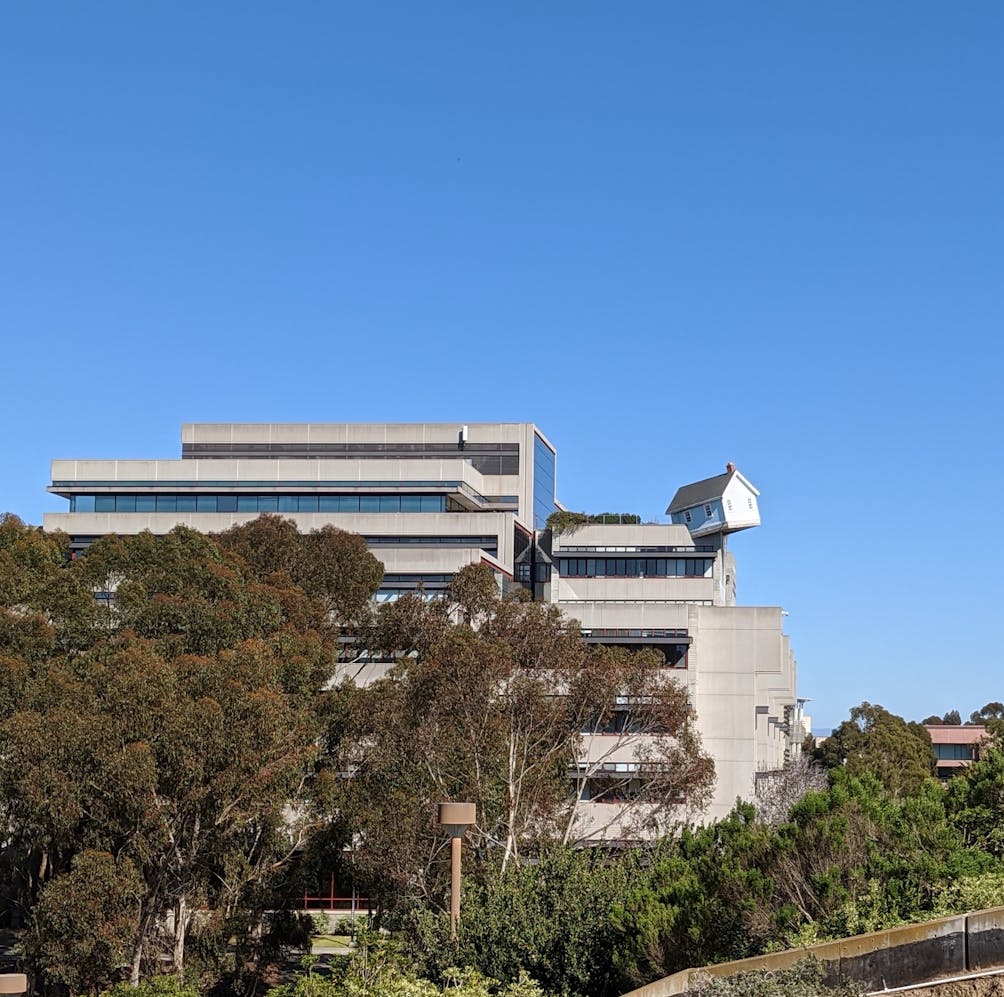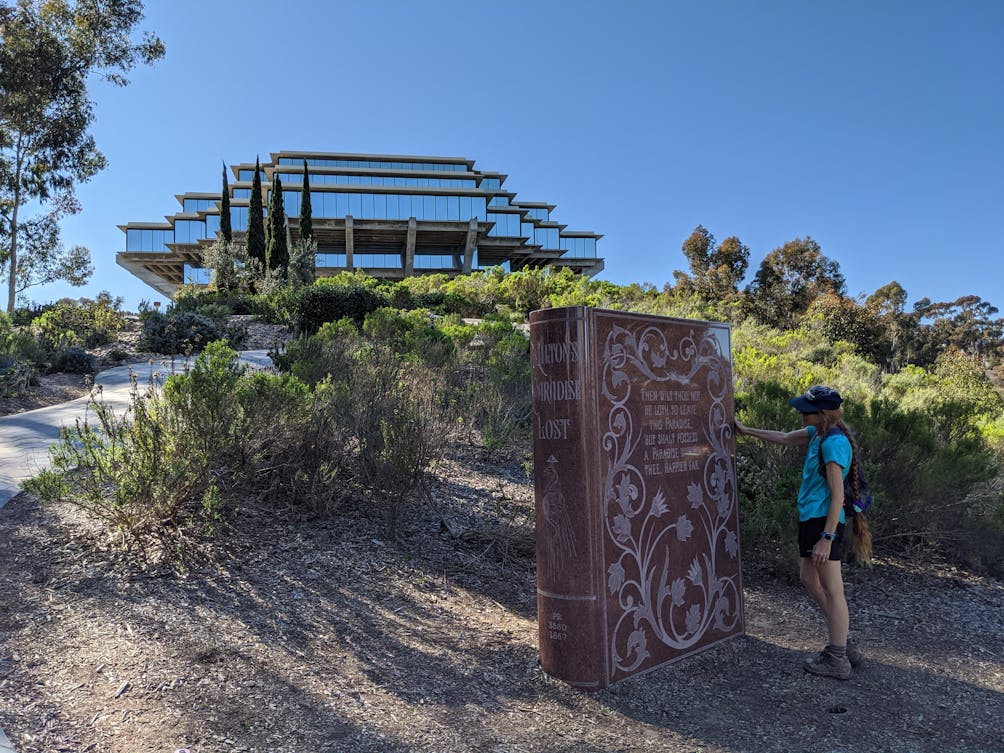 Head east on Torrey Pines Scenic Drive, passing the Salk Institute, and cross the street, following a winding path through trees and Eleanor Roosevelt College (one of seven colleges on campus). You'll soon reach Ridge Walk, a main student walkway, and views over the school's athletic fields. Head south on it, passing through Thurgood Marshall College and turning left at the path that meanders through a massive eucalyptus grove. You can get lost in many of these throughout campus—while roaming them, look, and listen, as some are equipped with speakers that emit music and sounds of nature.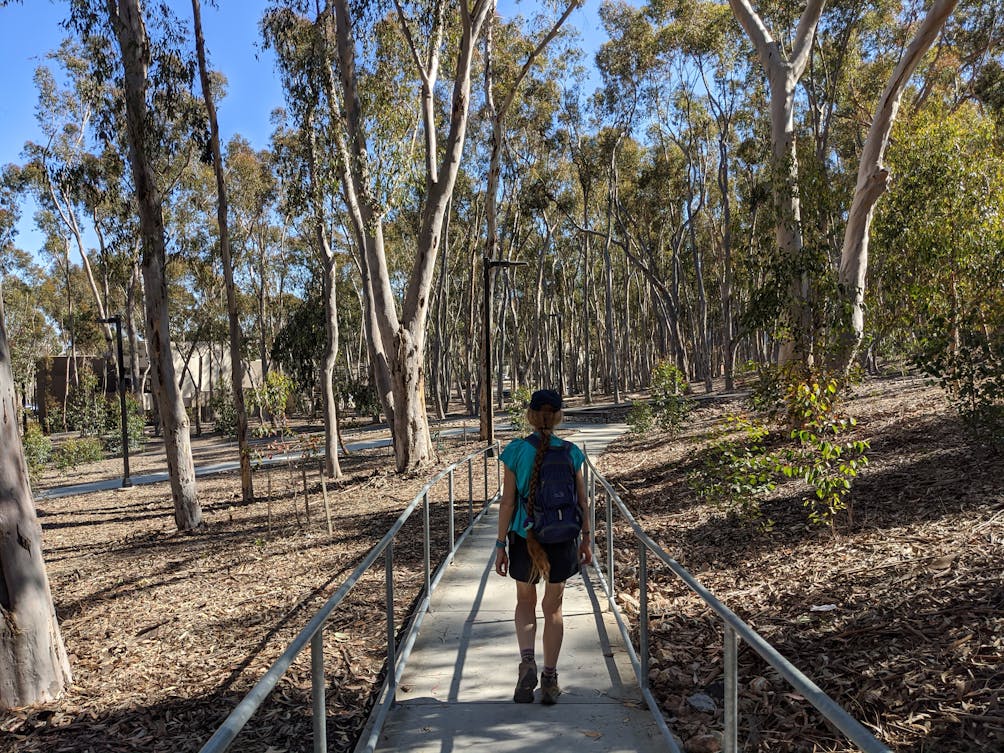 Head east through indigenous flora on the Snake Path, an awesome, aptly named trail (scales and all) that deposits you in Earl Warren College Mall after passing a giant granite Paradise Lost book. Look up to find Fallen Star, a model house literally teetering over the edge of the engineering building, and further down to find a giant Teddy Bear constructed of boulders.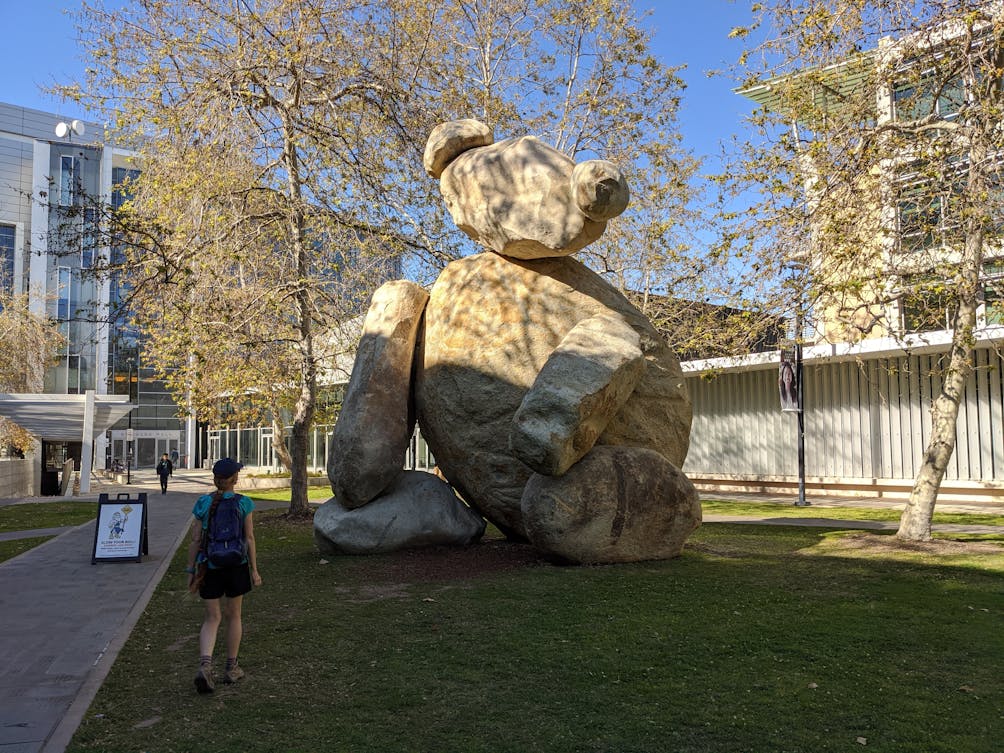 Head southwest along the main path, passing the bookstore (and hammocks if you're in need of a nap), as you enter John Muir College grounds. Here look for the ever-changing graffiti art park amongst eucalyptus, as well as the iconic Sun God statue. Head west until you reach Torrey Pines Road to end your tour. Take this back to Torrey Pines Scenic Drive and the Gliderport lot.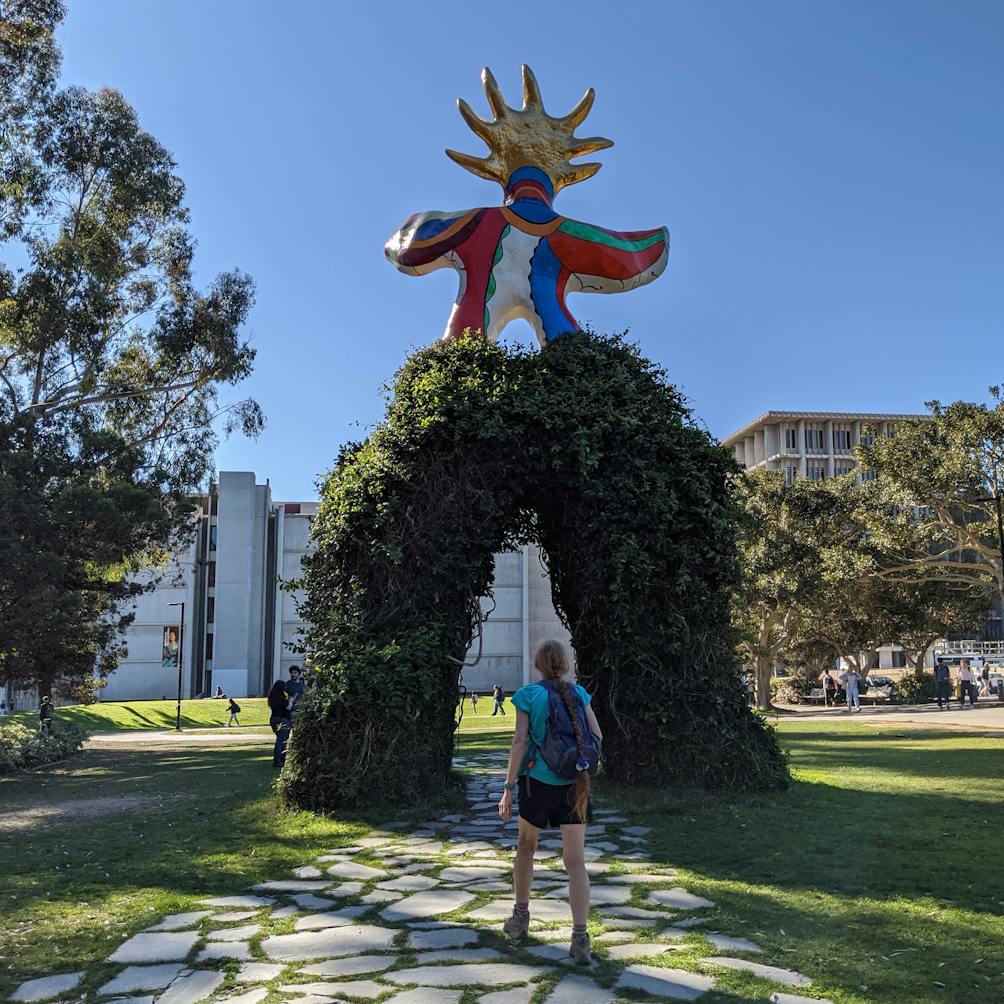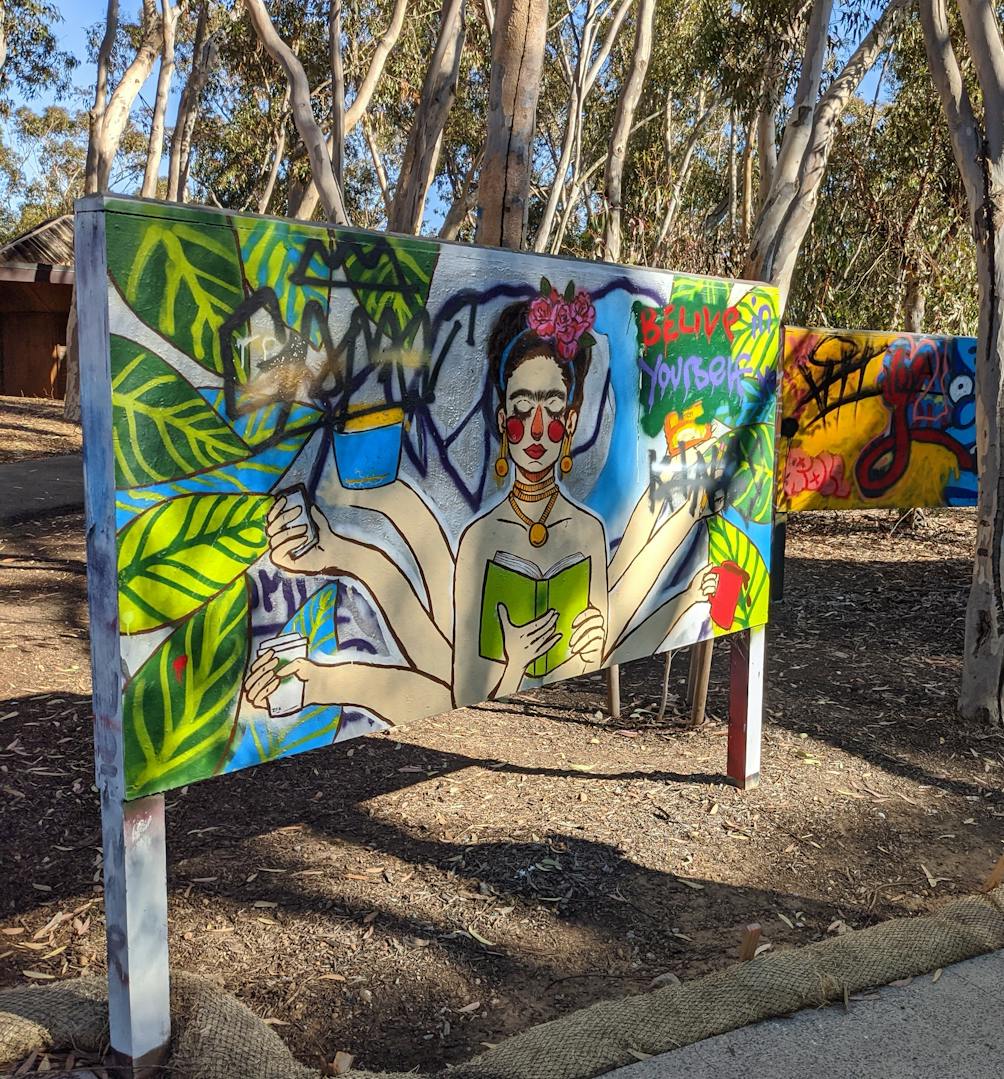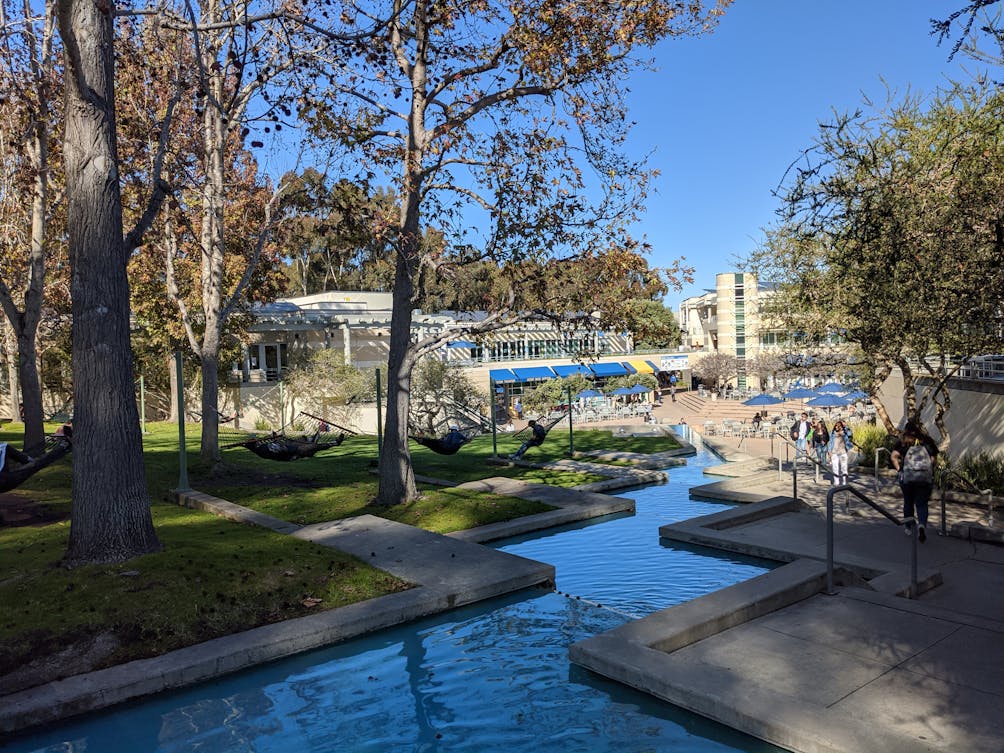 BEACH BONUS: Before heading home, those with good knees can look for the steep trail (both with manmade steps and craggy rocks—be careful) that descends quickly to the sand. This leads to Black's Beach, a solitary surf spot just a few miles down from Torrey Pines State Beach but far less popular. There also may be people with far less clothes (it was once a popular nudist beach) so be mindful that full moons may rise unexpectedly.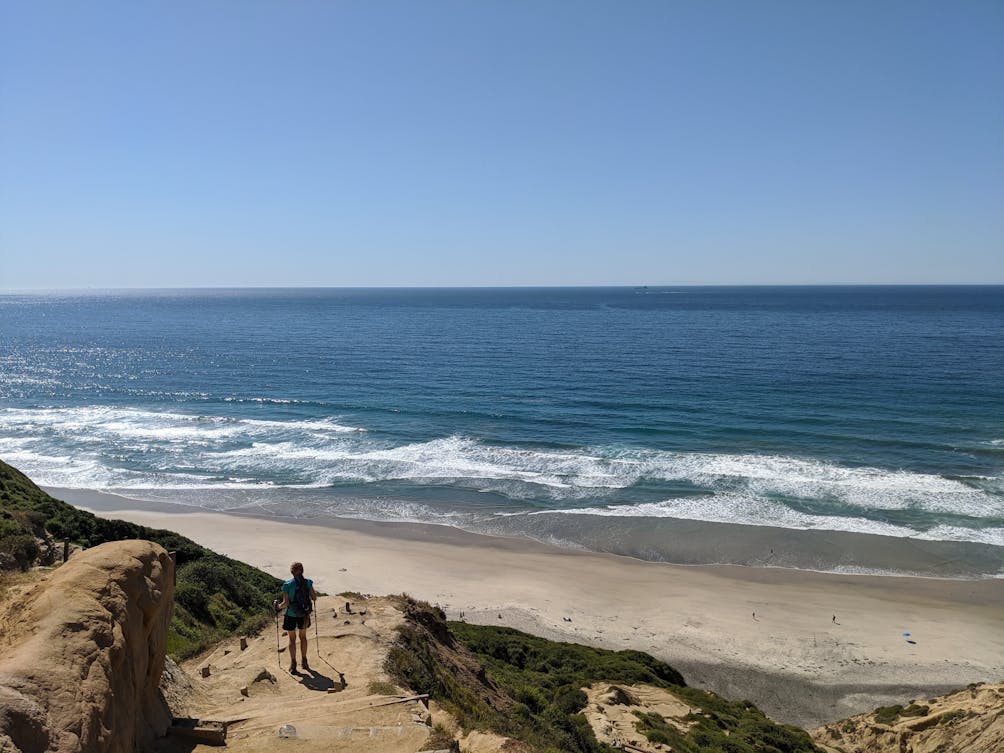 To get to the Torrey Pines Gliderport Lot, take the I-5 to the Genesee Ave. exit and head west. After 0.7 mile turn left onto Torrey Pines Rd., followed by a right at Torrey Pines Scenic Dr., passing the Salk Institute and ending at the large dirt lot (closes at 9 p.m.). No dogs on beach.
Story and photos by Matt Pawlik.
Bring the Outdoors to Your Inbox
Sign up for our weekly email and stay up to date on where to explore in California.
* No spam, that's a funky food!