Medford's Made for Summer
Summer Vacation Road Trip to Medford, Oregon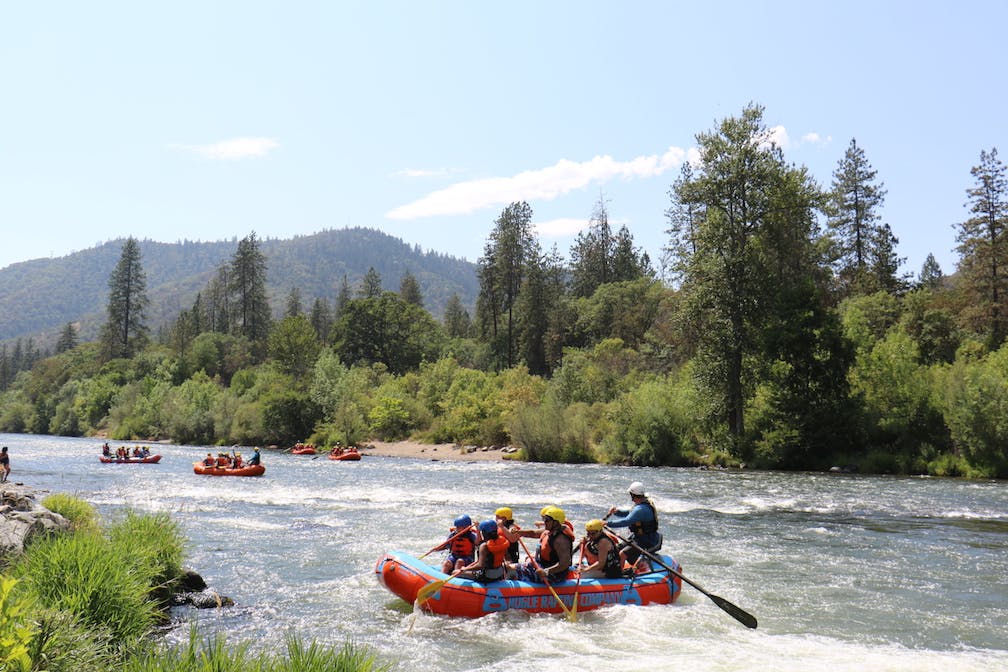 Close to some of the most intriguing natural landmarks and wonders, like the Table Rocks, Medford is also home to one of the best peaks to hike for sunset—Roxy Ann. Cool off on a rafting or jetboat jamboree on the Rogue River. Medford is a launch pad for all kinds of outdoor adventures—from hiking and biking to wine-tasting (hey, that qualifies as adventure!). It's also less than 60 minutes from Oregon's only national park, Crater Lake, and some of the state's most fabulous waterfalls.
What a Waterfall World!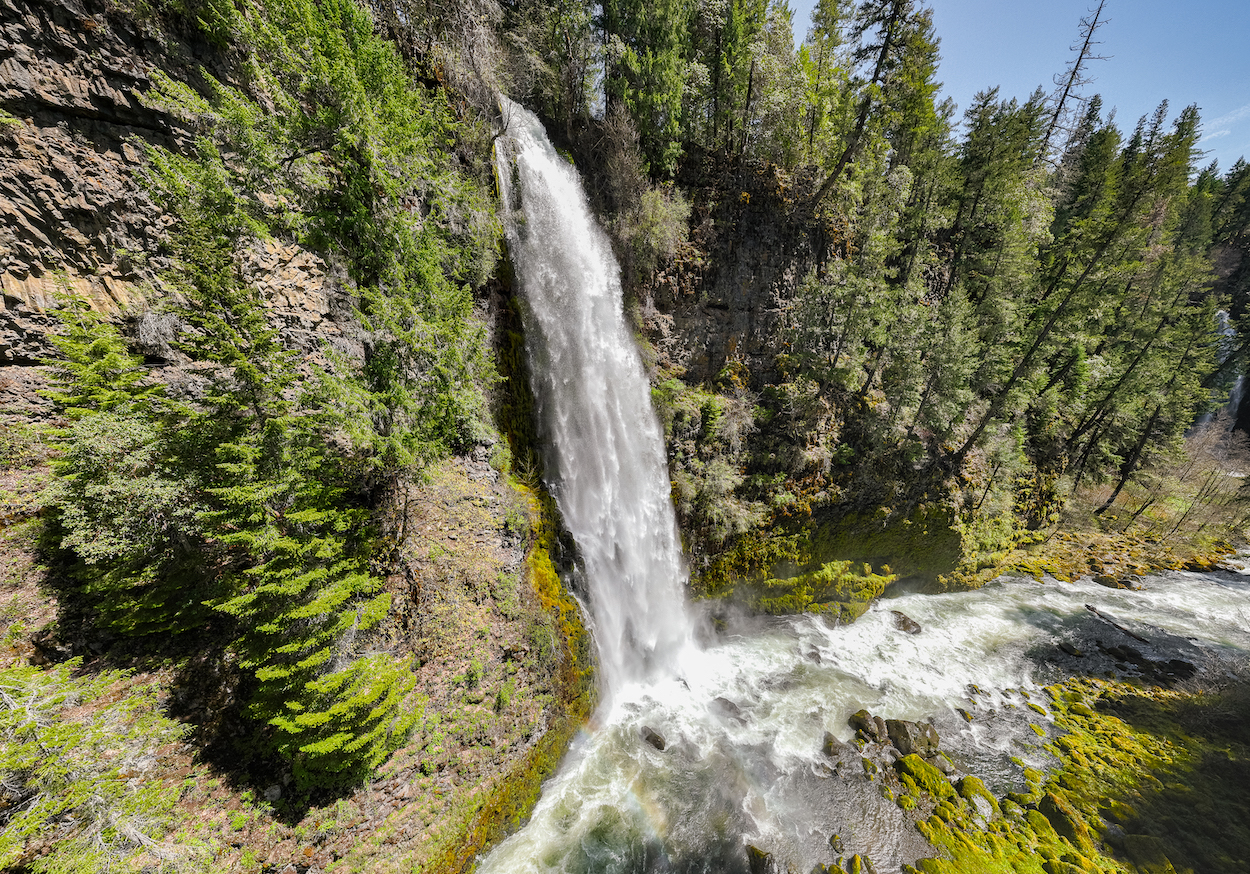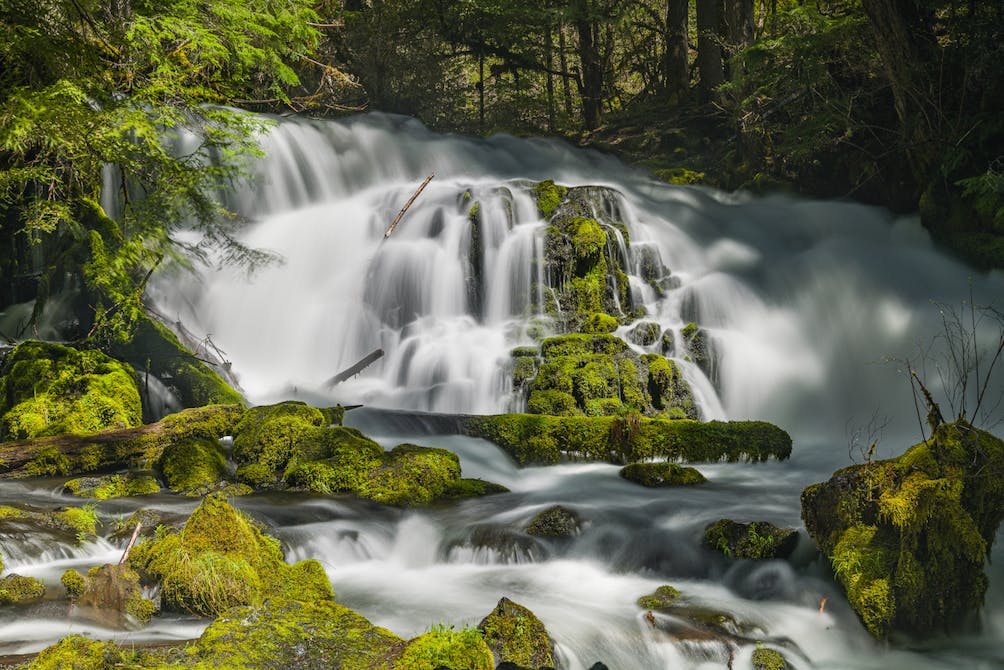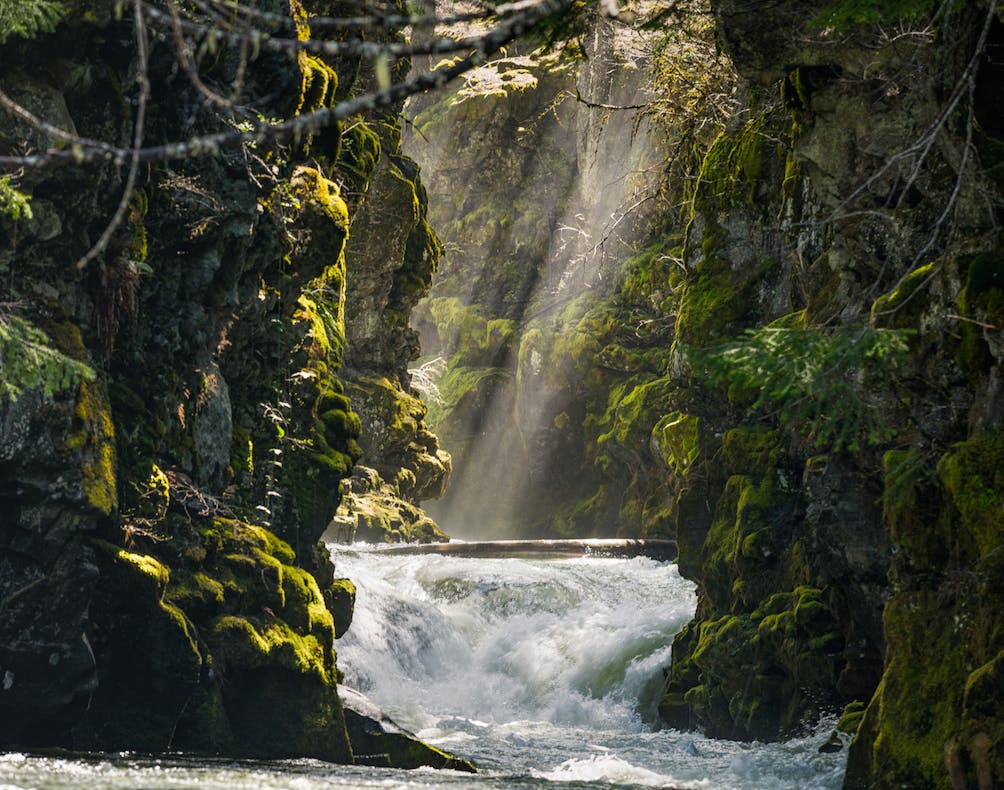 You can't take a trip to Southern Oregon without visiting some waterfalls. Fairy-trails do come true and can happen to you when you visit Mill Creek Falls or Pearsony Falls along the Upper Rogue corridor on your way to Crater Lake from Medford. There's also National Creek Falls skirting the west side of Crater Lake National Park. The grotto is flanked by a mossy meadow.
Or go see Chocolate Falls, the Rogue River Gorge falls, and more….
Hall of Fame Waterfalls Near Medford
Hike the Natural Wonders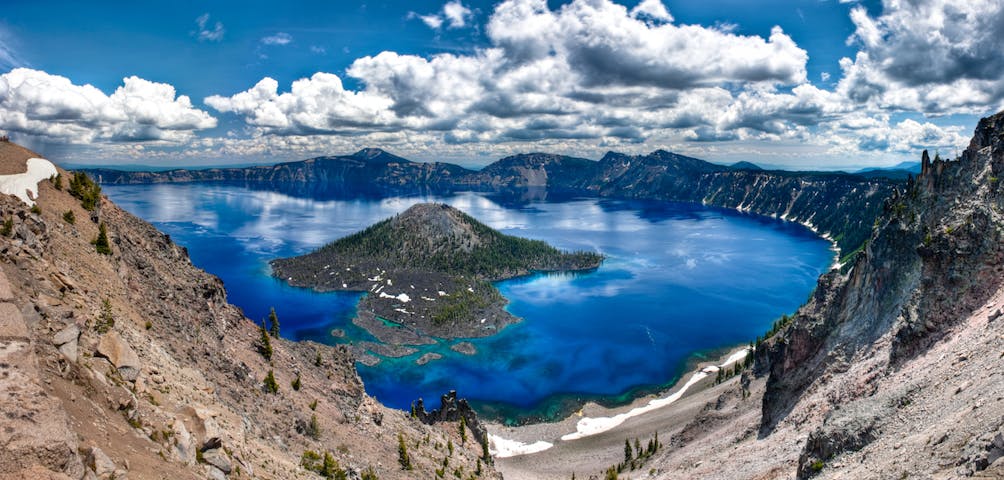 Medford's location in the Heart of the Rogue means hiking trails in all directions, including at some of the state's most beautiful places. Crater Lake National Park mesmerizes with the deepest lake in the United States (and the seventh deepest in the world), created from a volcanic eruption thousands of years ago.
Go on a boat tour to the lake's Wizard Island, where you can hike the volcanic cinder cone and witness the sheer cliffs surrounding the water and reflected on the lake. For a different perspective from land, hike to Garfield Peak. The out-and-back trail starts at Crater Lake Lodge and ascends to the summit for an epic view of the lake and the Cascade mountain range—including Mount Lassen on clear days.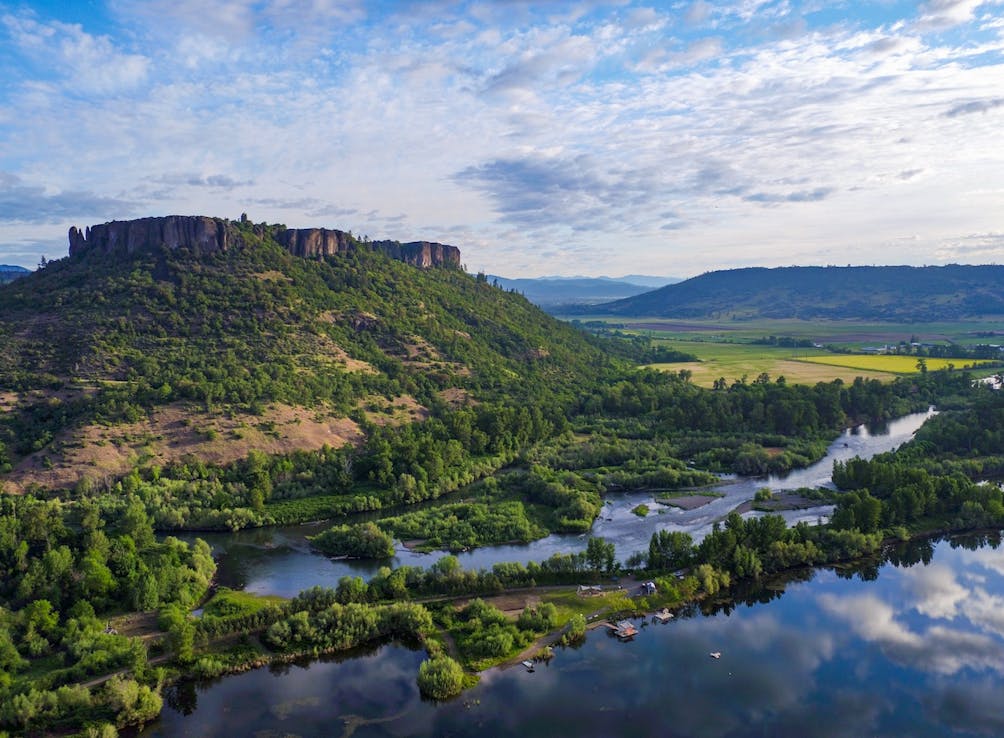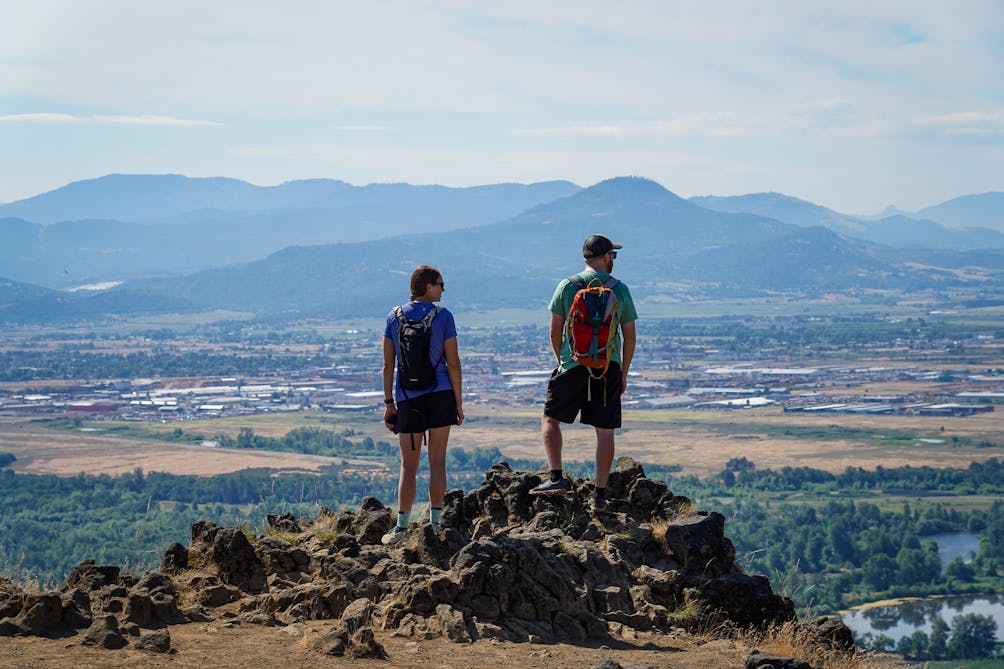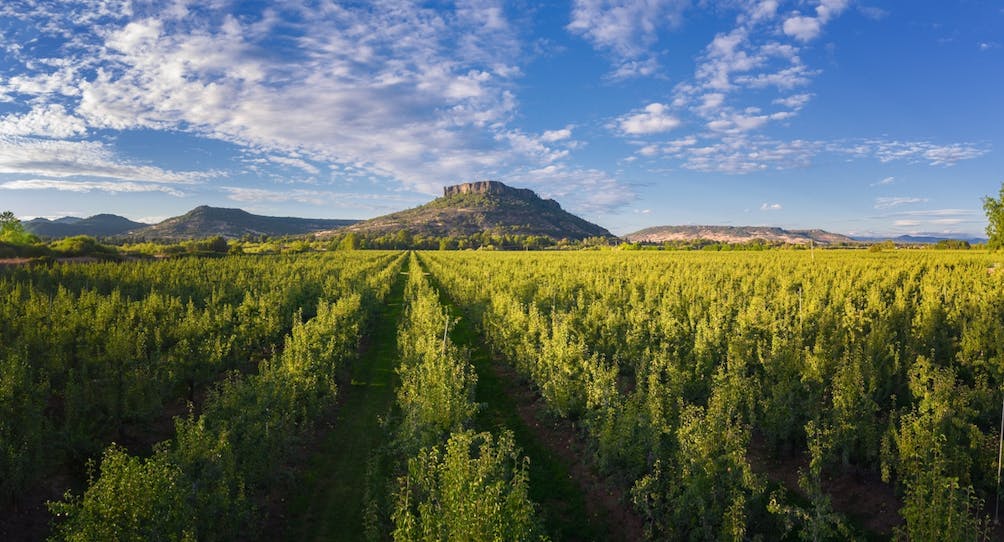 Don't table this! Put it on your hiking bucket list: Just outside of Medford, Upper and Lower Table Rock are a natural landmark formed some seven million years ago from lava. The nature here is unique, rare, and spectacular, including dwarf woolly meadowfoam, found nowhere else on earth.
For a moderate hike, the 2.5-mile out-and-back ascent to Upper Table Rock makes a great adventure. After ascending a relatively moderate 700 feet, you'll reach a massive plateau that makes you wonder if you're walking on another planet.
The dramatic cliff drops are breathtaking, and so is the scenery: a round-the-compass perspective including huge vistas of iconic Southern Oregon mountains like Mt. McLoughlin. If you hike to Lower Table Rock it's a bit longer (3.5 miles, out and back), with interpretive panels along the way.
Amazing Hiking Trails Near Medford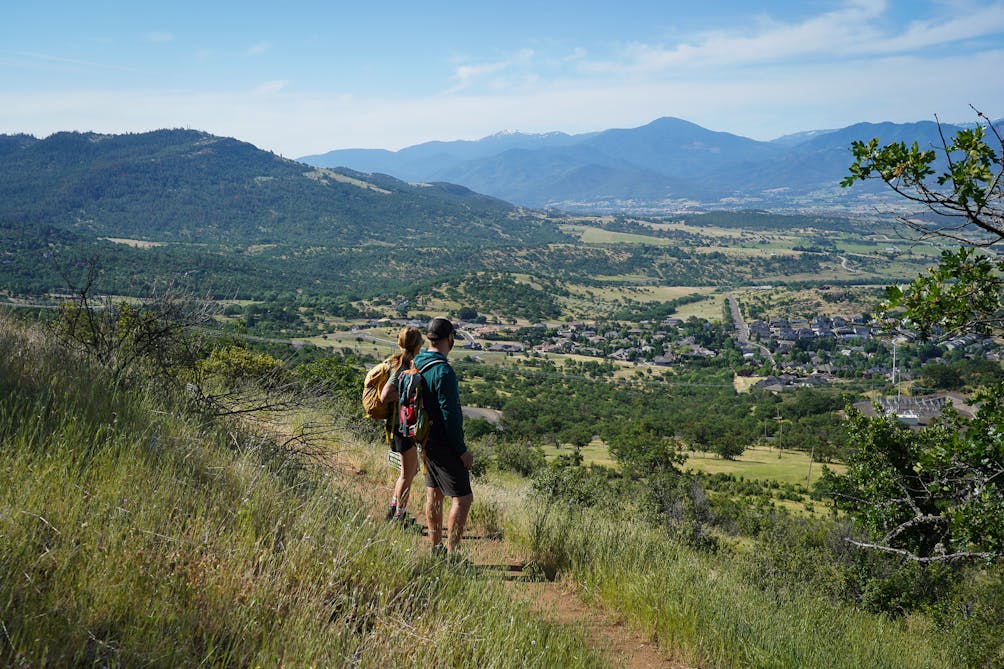 Back in Medford, be sure to make time for a summer sunset hike at Prescott Park. The trail system is ideal for both hikers and bikers, with the crown jewel of Roxy Ann Peak, a summit outcrop overlooking a cinema of scenery: Mt. Shasta, Mt. McLoughlin, and Mt. Ashland, to name a few marquee sights. Summer wildflowers hold strong in the hills here, tumbling from meadows to mountainside.
Gone Rogue!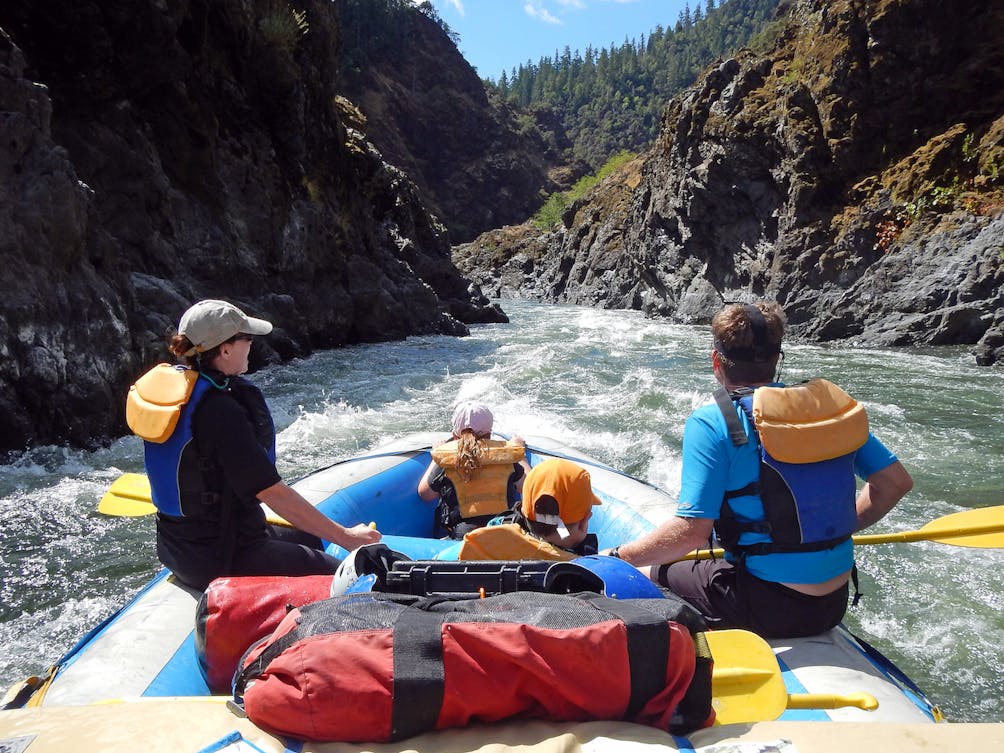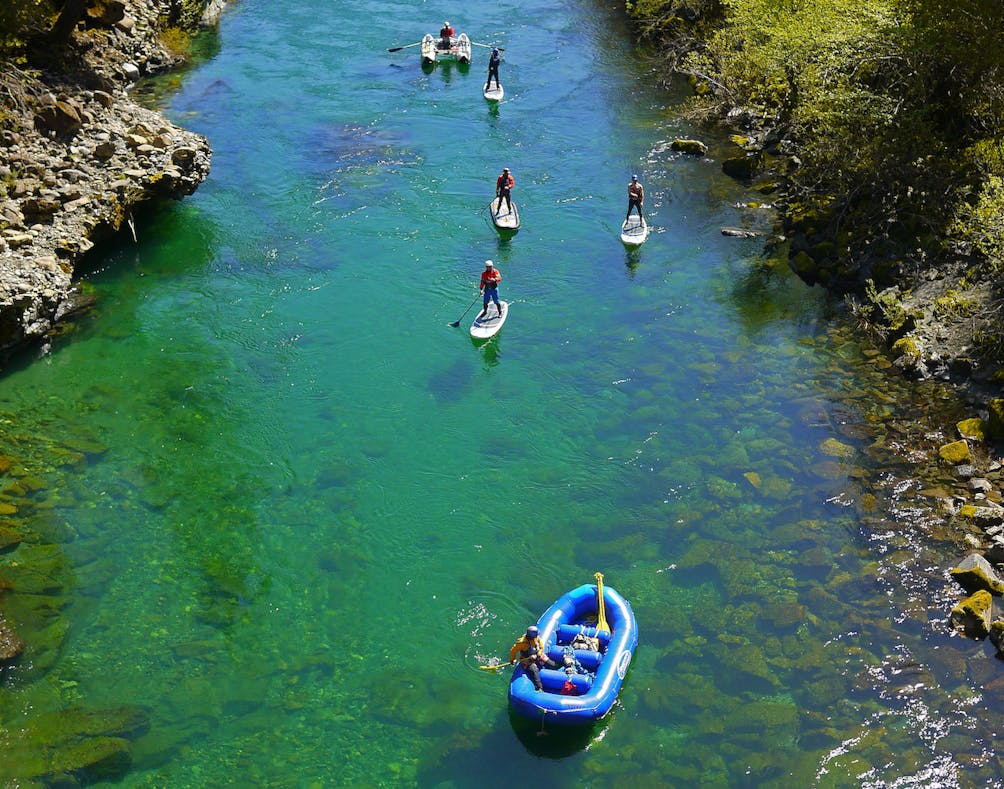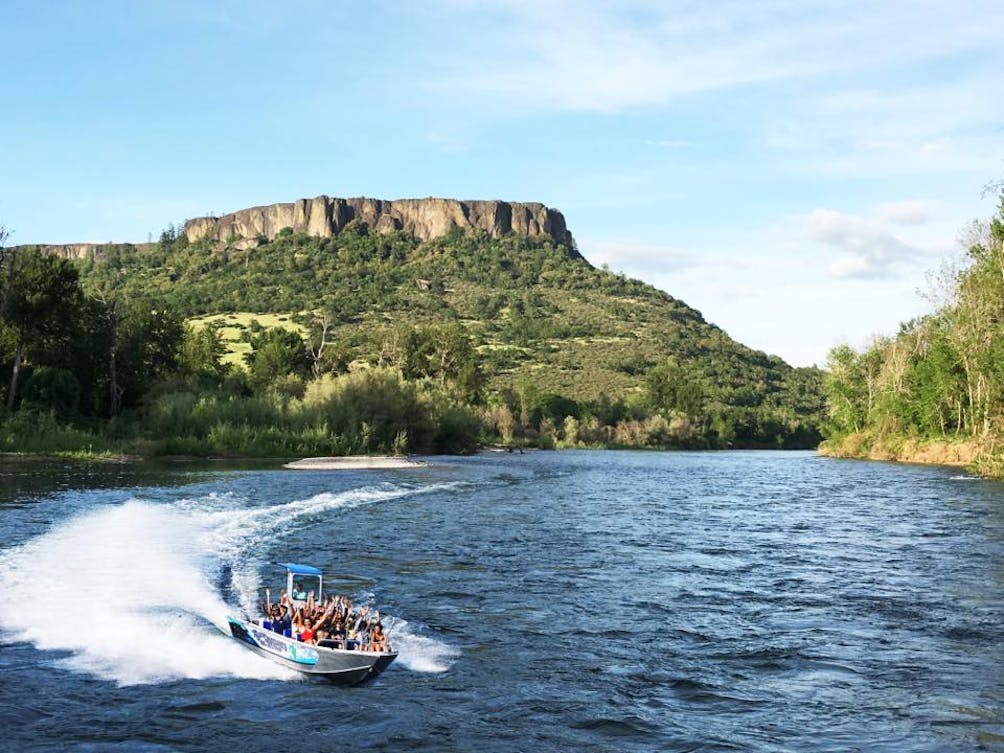 Liquid refreshment comes in all forms when you're in Medford. On hot days everyone can feel like a kid at summer camp on the Rogue River. Considered one of the best rivers in the West to float, the Rogue has it all: scenic and sublime sections, thrills through rapids, and spots to stop for a gentle swim (or a big cannonball!).
Go on a guided trip or ask about do-it-yourself routes. Whether it's a rafting adventure, a jetboat jamboree, inflatable kayaks, or tubes, going Rogue is a great way to keep your cool, and see cool stuff!
Find the Best River Tours for the Rogue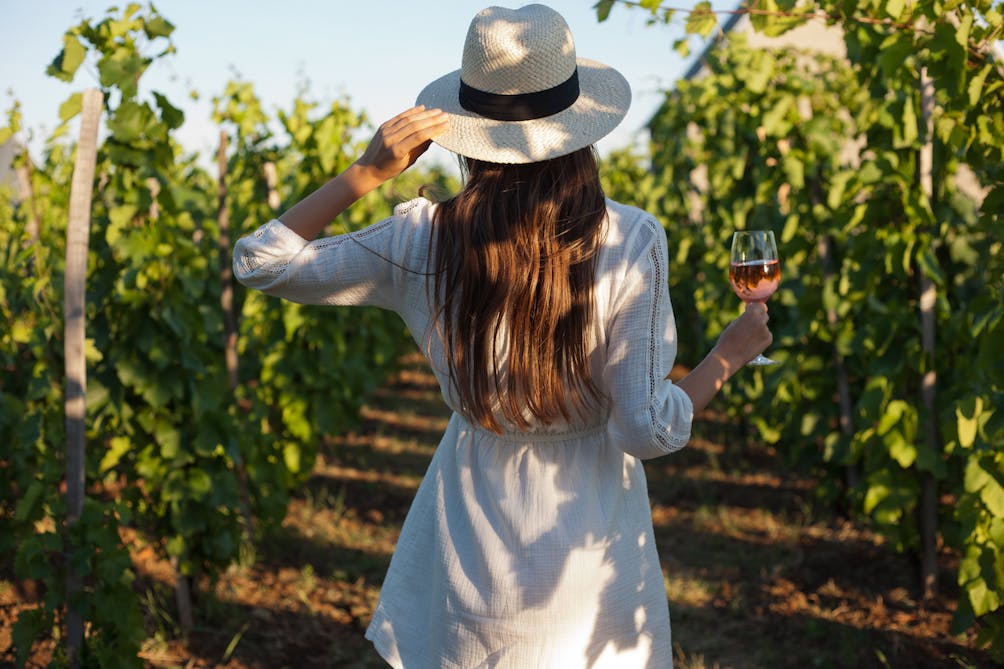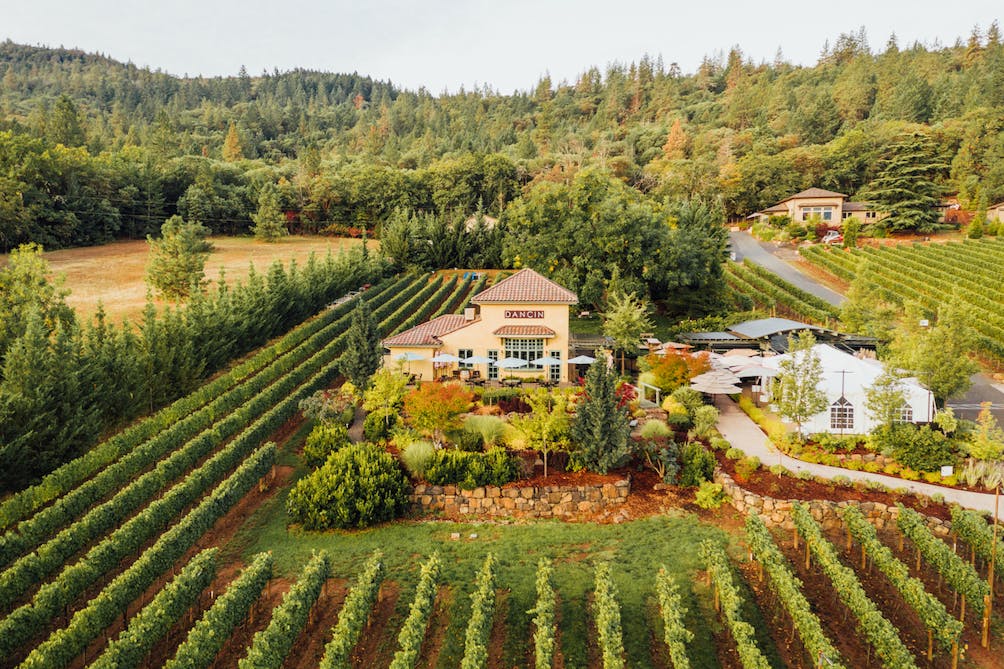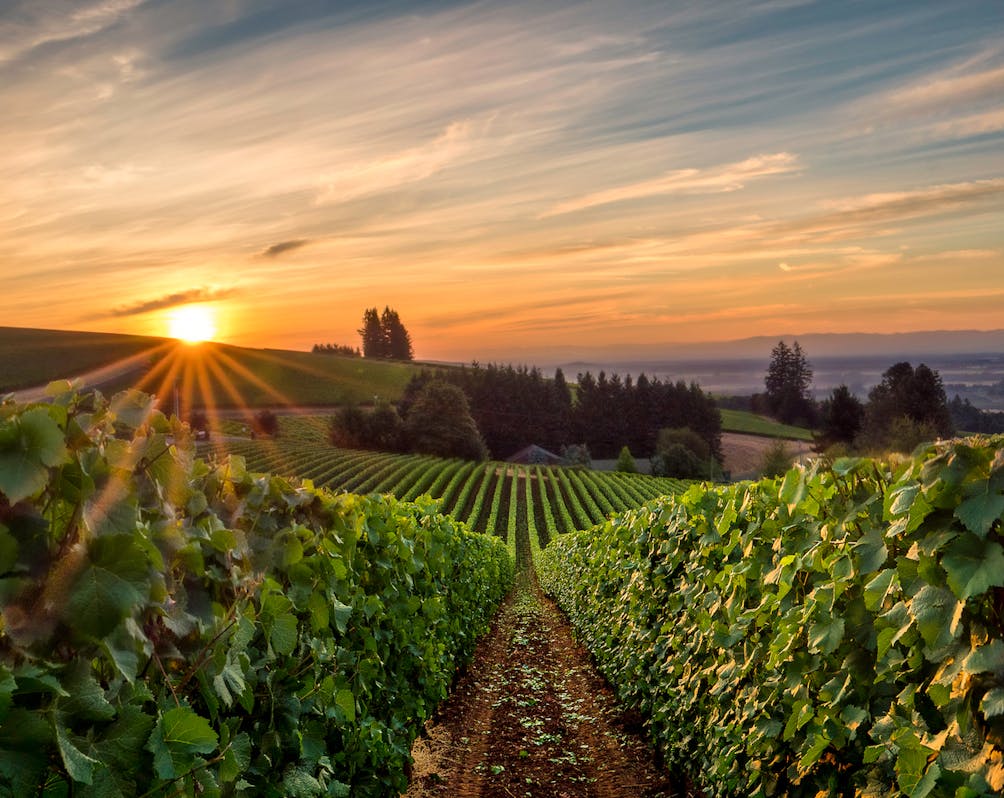 The other liquid refresher? Southern Oregon's Rogue Valley Wine Region. The warm days, cool nights, and volcanic soils help create unique and complex wines. Sample across the region with Medford's easy and rewarding mobile Rogue Valley Wine Passport—no app required! Simply use your mobile phone to see a curated collection of wineries with redeemable discounts and deals. When you visit one of these wineries, check in with your phone and earn points to pick up gifts from the Downtown Medford Visitor Center. Happy Wine Trails!
Bring the Outdoors to Your Inbox
Sign up for our weekly email and stay up to date on where to explore in California.
* No spam, that's a funky food!