Rosy in Roseburg
Take a Summer Vacation to Roseburg in Southern Oregon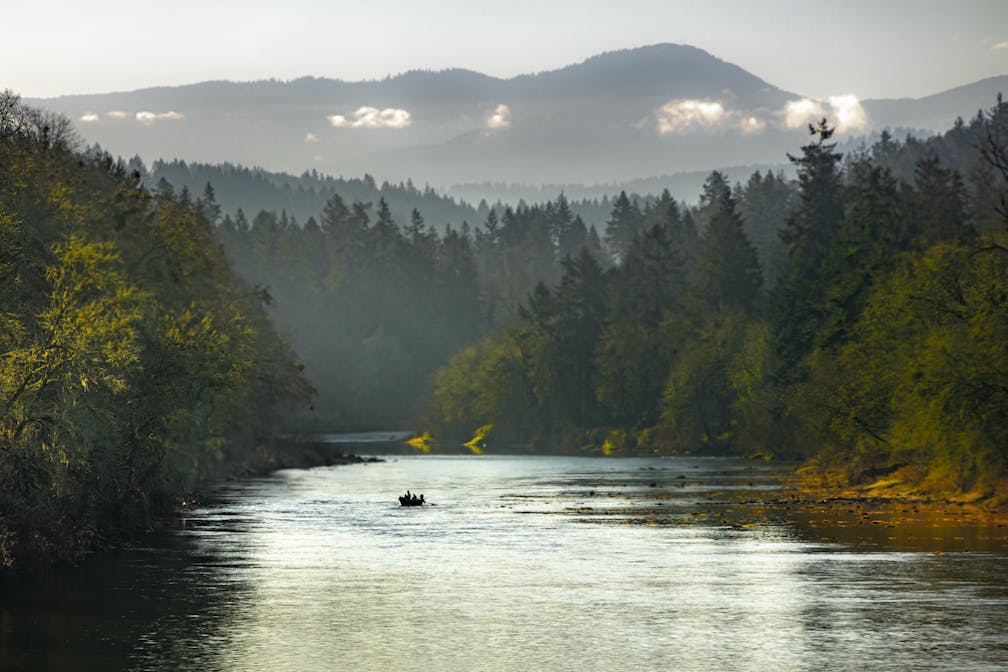 Surrounded by the spirited Umpqua River, southern Oregon's Roseburg is on the map yet off the beaten path. Experience its vibrance and versatility—from historic audio walking tours, where ghosts from the past range from badass to just plain bad, to colorful and inspiring downtown murals depicting local culture. Roseburg is also close to abundant mountain biking and hiking trails. The moderate 3.8-mile Blacktail Ridge Trail is view-tiful, with wildflowers to boot. Then there's the bountiful Umpqua River, with amazing swim holes, serene spots for tubing, and high velocity sections for a guided rafting adventure.
Mural, Mural on the Wall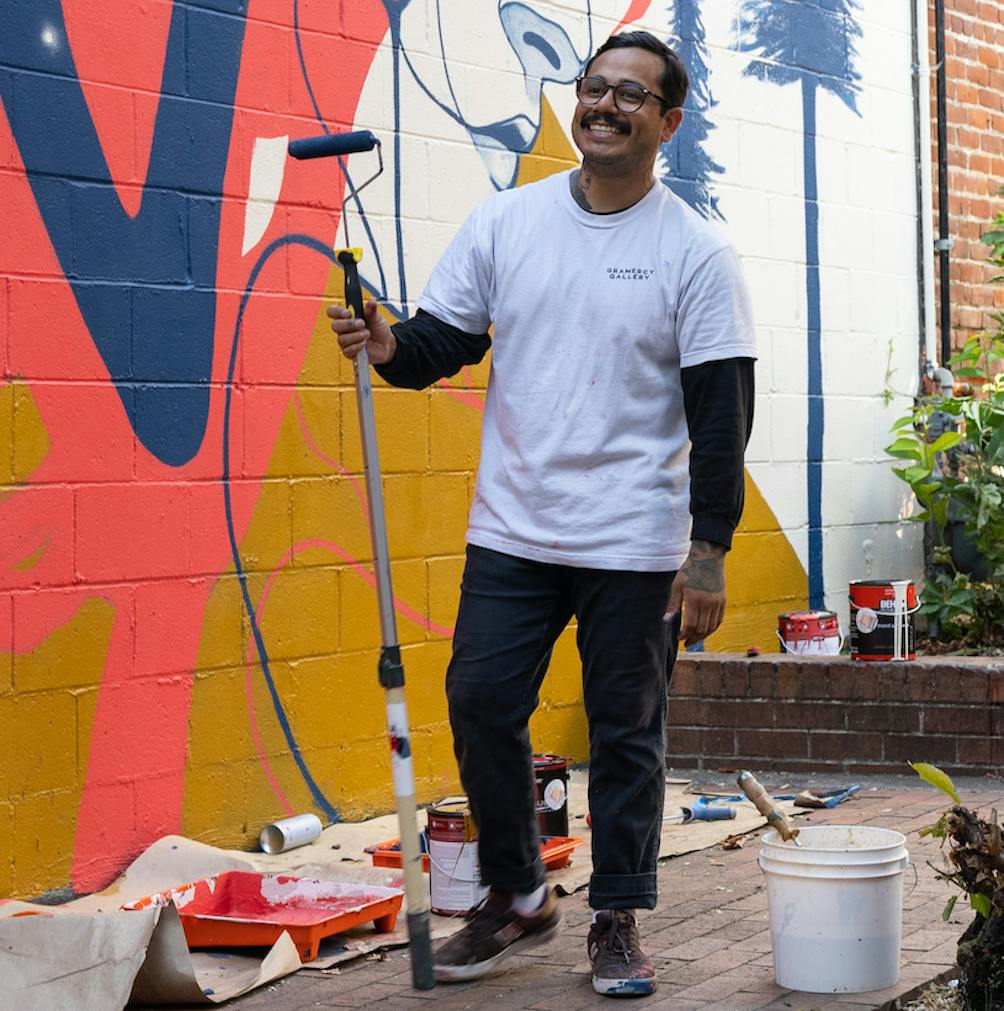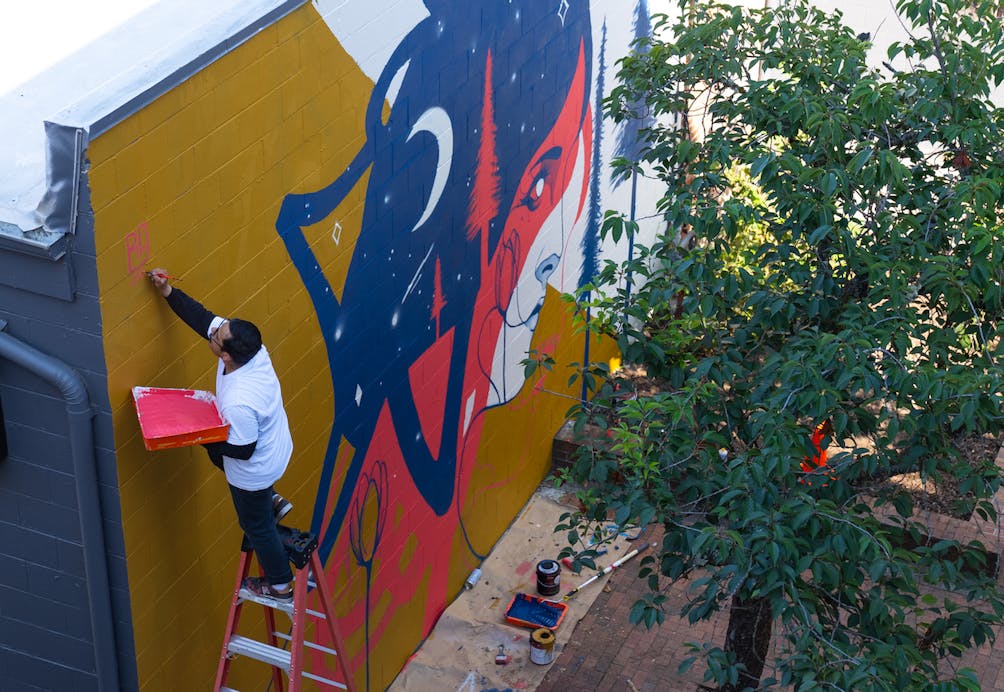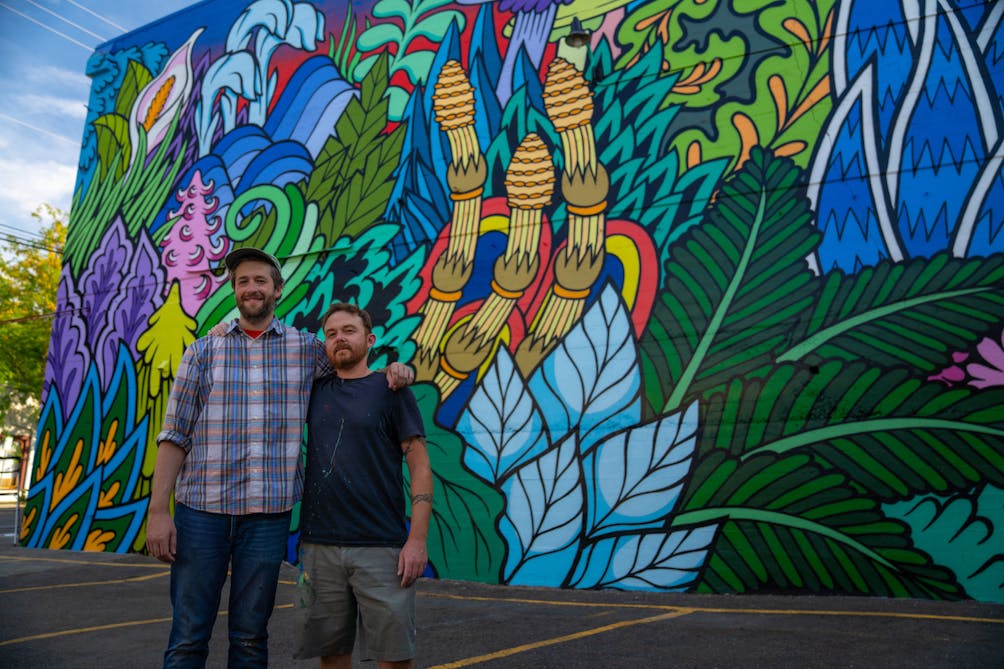 Roseburg's murals are some of the grandest of them all. In 2022 Roseburg embarked on a captivating idea: a mural project depicting the diversity and vibrancy of local culture in the area, created by West Coast–based artists.
Taking up entire walls in places, and a testament to an inclusive community spirit, there's no cost to visit this outdoor museum: Make it an Art Walk using a helpful map and celebrate the murals throughout Roseburg.
Artist Raymond Argumedo sparked the series by completing his "Daughters of Earth" mural in August of 2022, a confluence of Art Noveau and the nature and myths unique to the Pacific Northwest. Another mural features work by the artist team Rather Severe, whose abstracted plant-scape of local flora has transformed part of downtown into a lush getaway. Other imagery includes creative blends of local culture, animals, and industry.
River of Swim Holes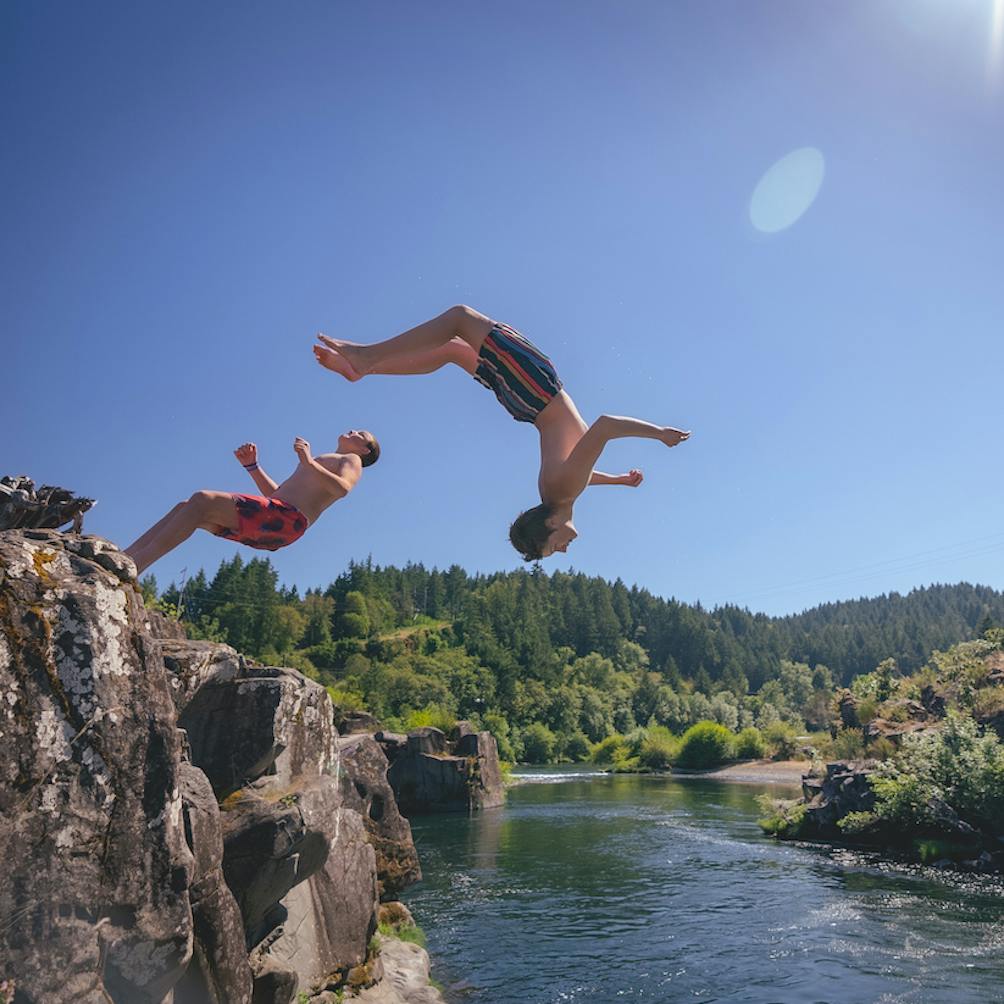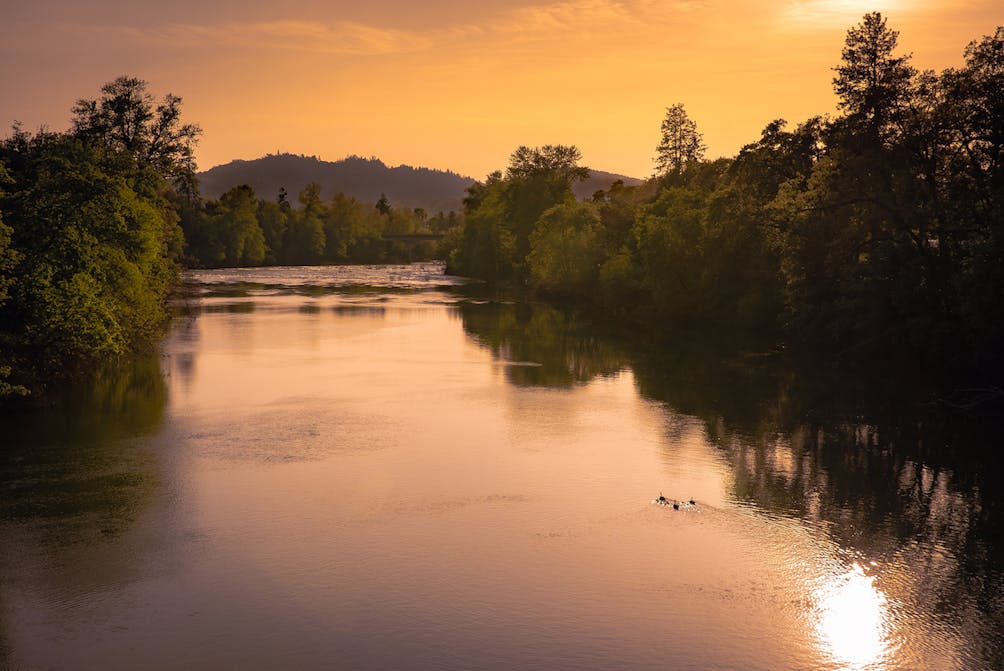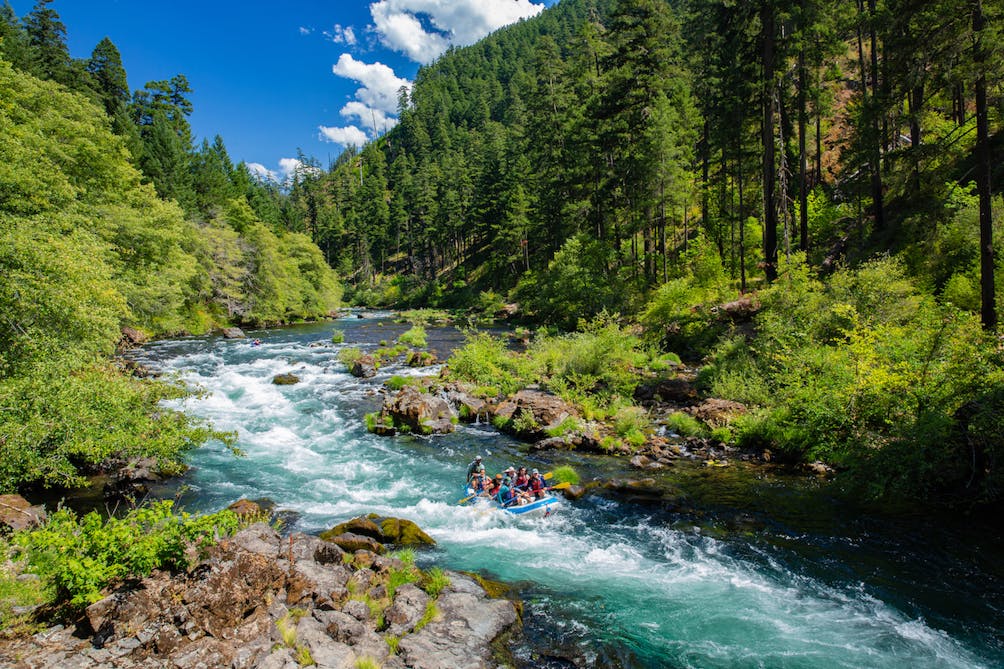 It's not just any river … Roseburg's location within the Umpqua River Valley makes it a perfect destination for exploring the river's riches. Gorgeous canyon scenery, pocket beaches, refreshing swim spots—there's all kinds of ways to keep your cool in the river.
There are so many swimming holes to choose from on the Umpqua River, you can likely find one to call your own! Some fun ones to check out are Colliding Rivers and Red Beach. Serene tubing is ideal along many parts, such as Lone Rock to Colliding Rivers. Those who like rapids and velocity should hire a guide and head out on the Class III and IV whitewater of the North Umpqua River.
And don't miss the ultimate splash for kids: Roseburg's Fir Grove Splash Pad is guaranteed to keep them cool and entertained.
Mystery and History
Ingredients for a memorable downtown walking tour: interesting history and badass ghosts! Let the Past Come Alive is Roseburg's Historic Downtown Walking Tour (minimal fee for audio tour). There's never a dull moment as you journey through time to hear the audio stories of Roseburg residents from days past.
See the millinery shop where a pioneering single mother forged a career as an ambitious hat maker before becoming a doctor, the office where a deceptive dentist became infamous for fraud and a murder, as well as brothels, secret tunnels, and many beautiful historic sites with grand architecture.
Down by the River or Up in the Hills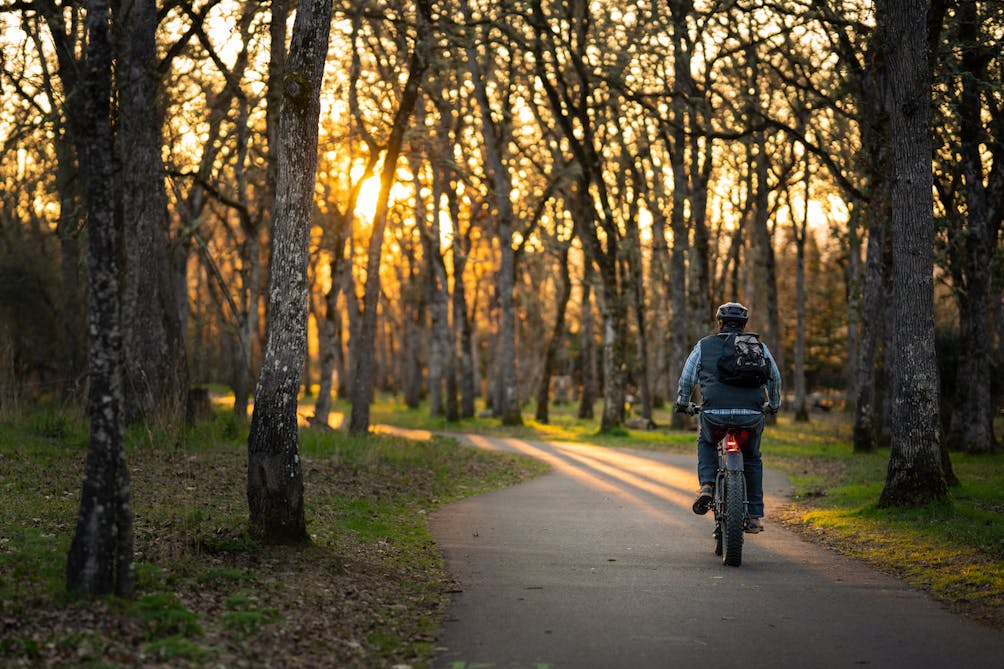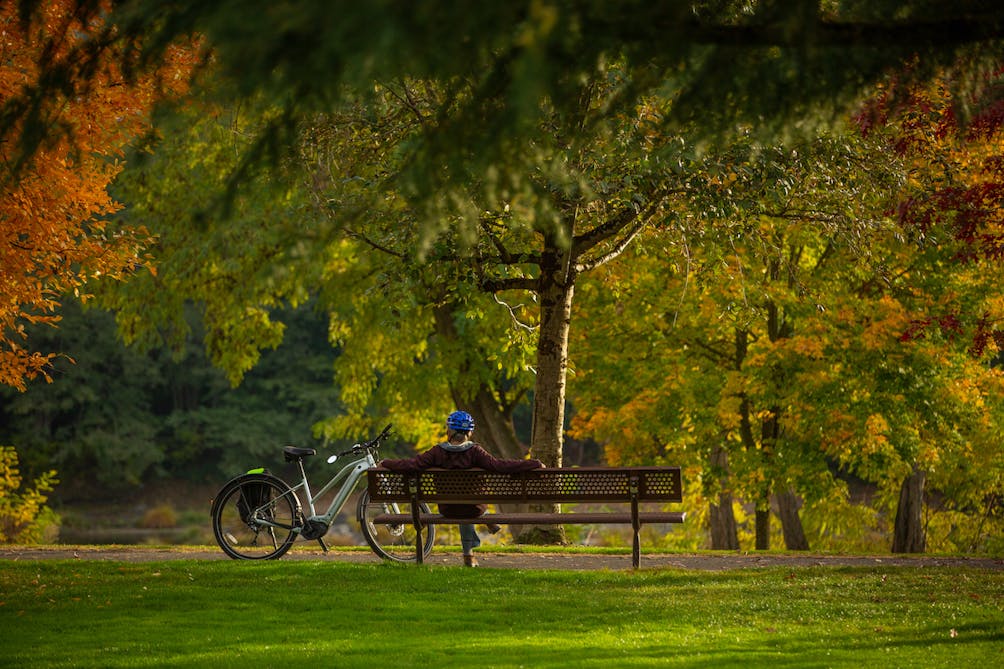 Lace up the hiking boots or mountain biking shoes—the North Bank Habitat, just 30 minutes from Roseburg, is a boon for both. The 3.8-mile out-and-back moderate Blacktail Ridge Trail has a steep start that rewards with brilliant vistas and wildflowers.
Runners, walkers, and cyclists can enjoy riverfront scenery on the easygoing 3.6-mile out-and-back South Umpqua Riverfront Trail. For a challenge, try the Soggy Bottom Trail at the North Bank Habitat, a 7.7-mile loop for both hikers and mountain bikers. The climbs are hearty, and the views are too!
Bring the Outdoors to Your Inbox
Sign up for our weekly email and stay up to date on where to explore in California.
* No spam, that's a funky food!