Suspension Bridge Surprise
Urban Hike to Spruce Street Suspension Bridge in San Diego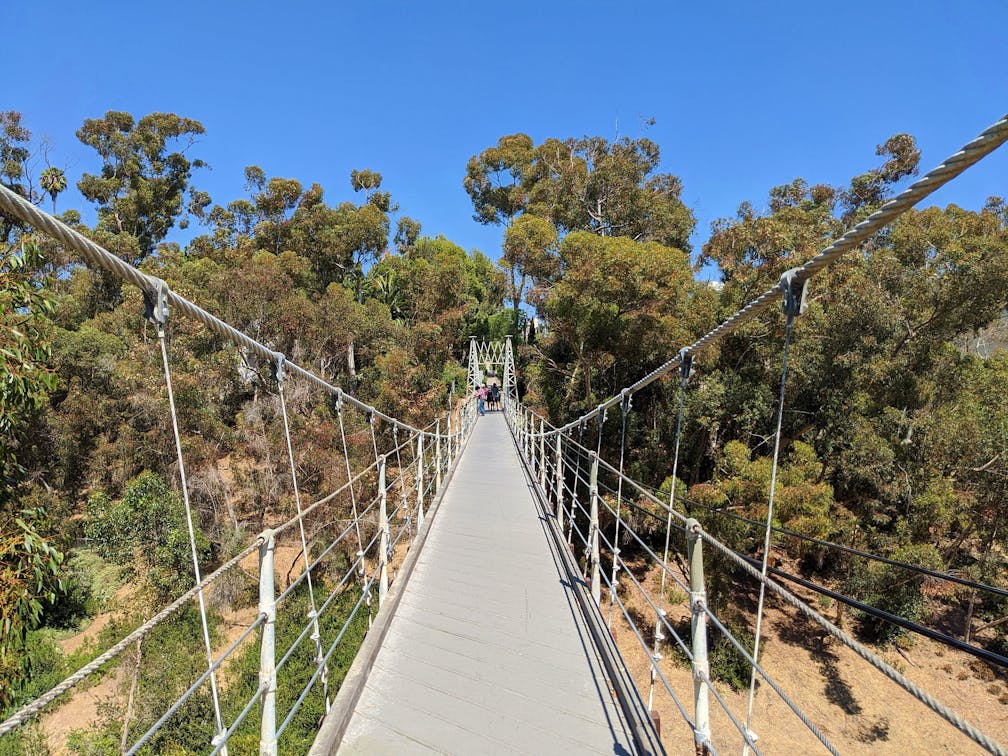 Here's a way to spruce up an urban hike in San Diego: connect two gardens by way of two spectacular bridges on a 3.75-mile (round-trip) stroll through downtown. This hike includes the awesome Spruce Street Suspension Bridge built in 1912. Park along Balboa Drive near the Quince Street intersection and look for the Trees for Health garden sign.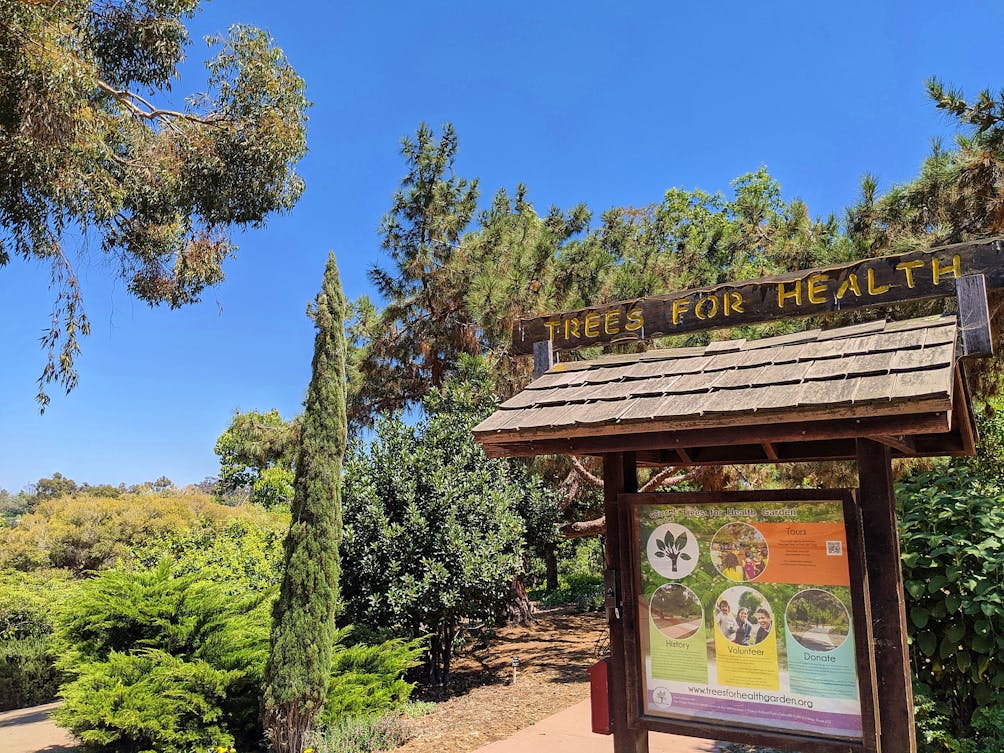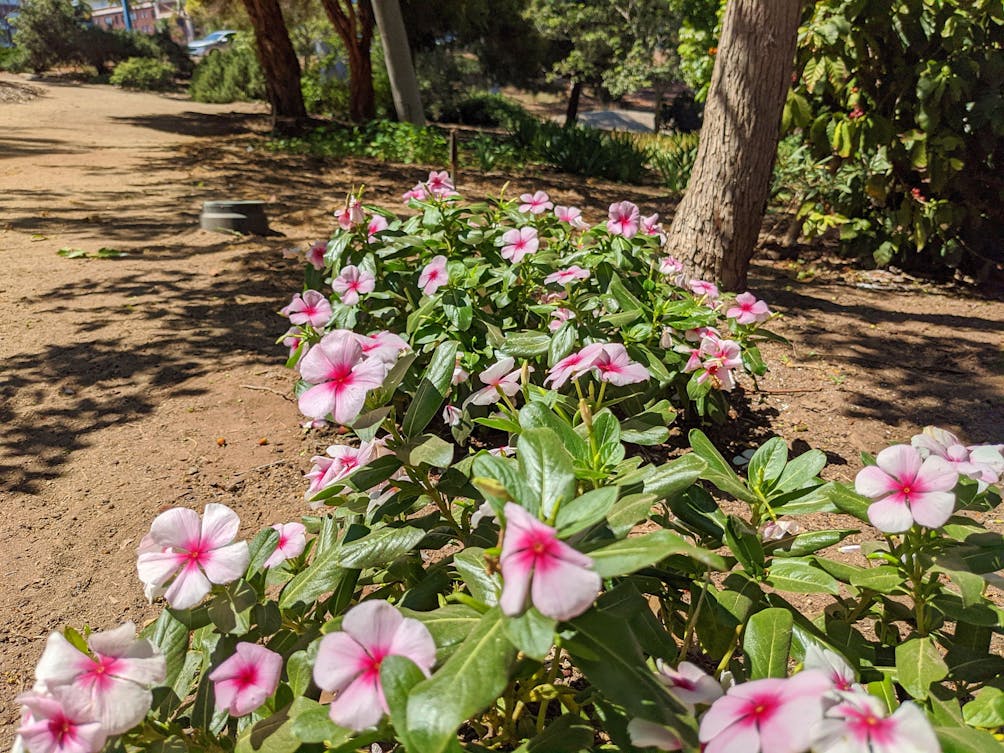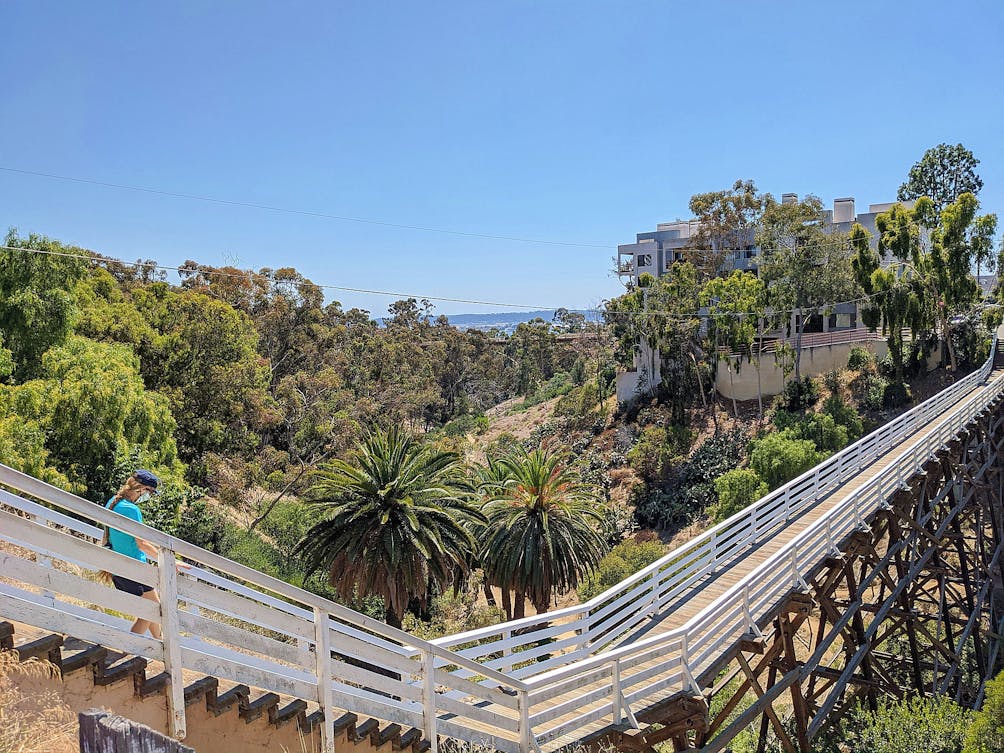 The grounds here are florally diverse, manicured, and also interpretive, thanks to the signs featuring information about the medicinal use of various plants. Views stretch from El Prado across Balboa Park in this tranquil spot. Next, head west for two blocks on Quince Street, and get to its namesake bridge, one of the few remaining pedestrian wooden trestles in Southern California. The bridge is quite a sight and also provides some great scenery—stretching from Maple Canyon below (we recommend checking out the hiking trail) to Coronado and the Pacific.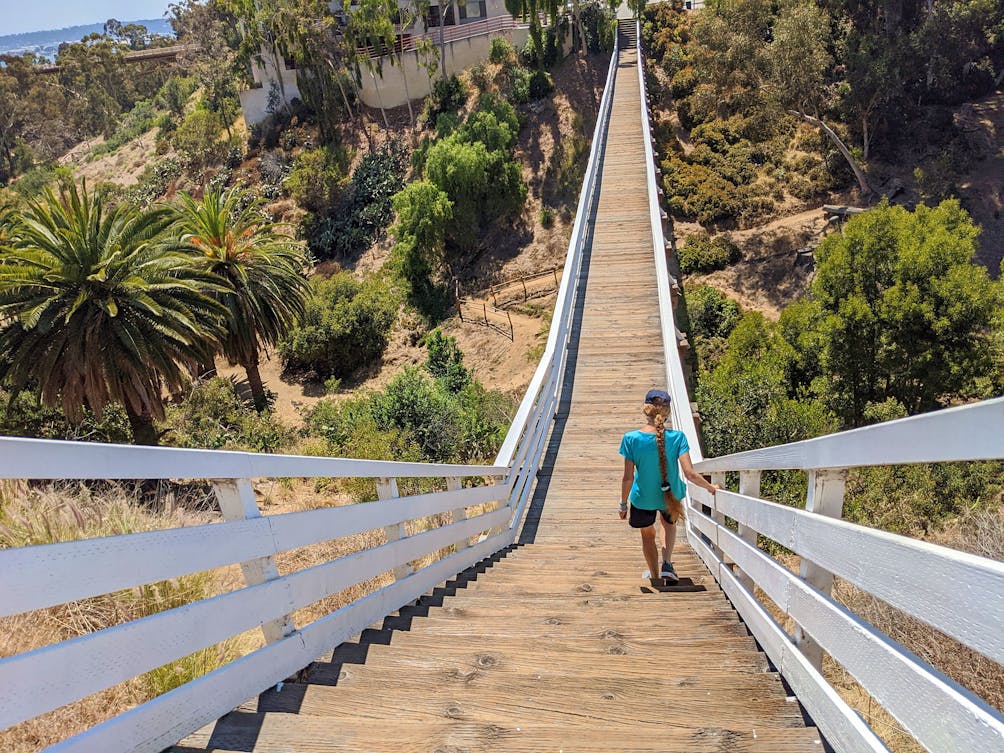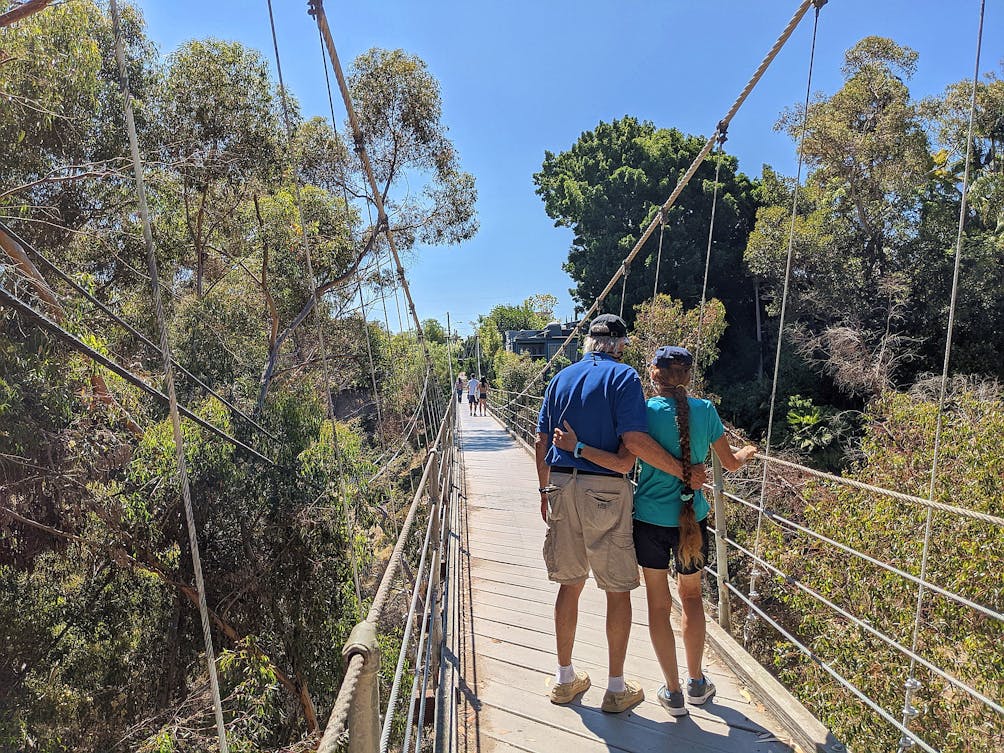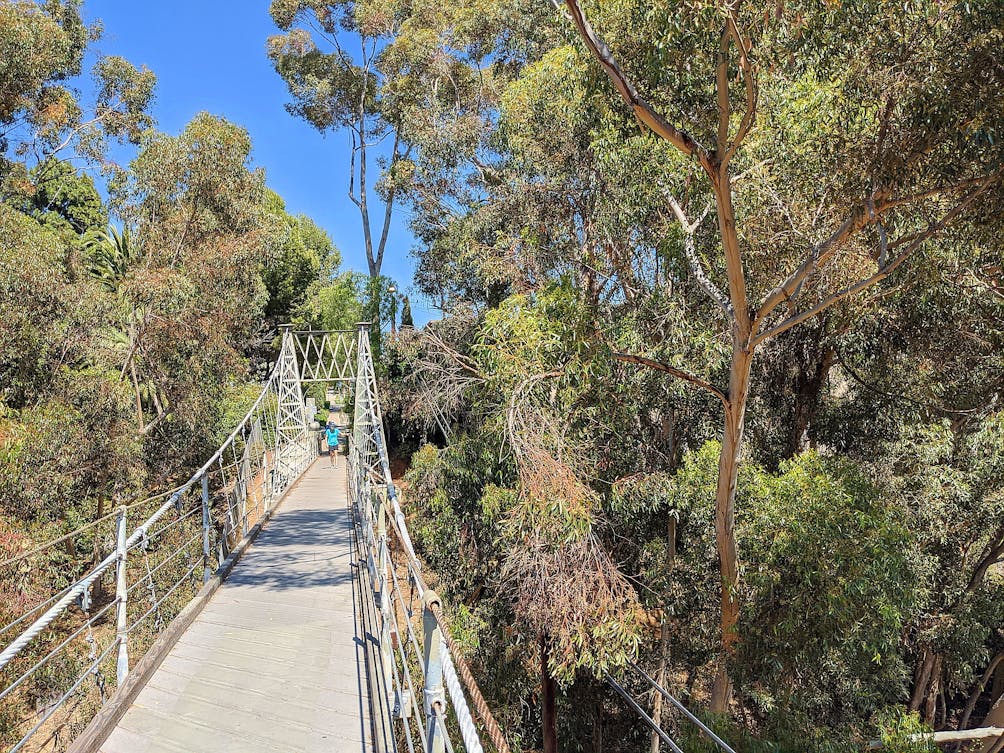 Quince Street ends at 1st Avenue; take a right here, followed by a left at Spruce Street to return to suburbia and your next bridge: the cables of the 375-foot Spruce Street Suspension Bridge (built in 1912), a wondrous surprise in the Bankers Hill neighborhood. The bridge sways slightly under your feet as you walk over the rugged canyon below, so if you don't have a head for heights … well, cross that bridge when you come to it! Spruce offers fantastic cityscape views, but the main attraction is certainly the concrete structure itself, which is great for photos at all angles.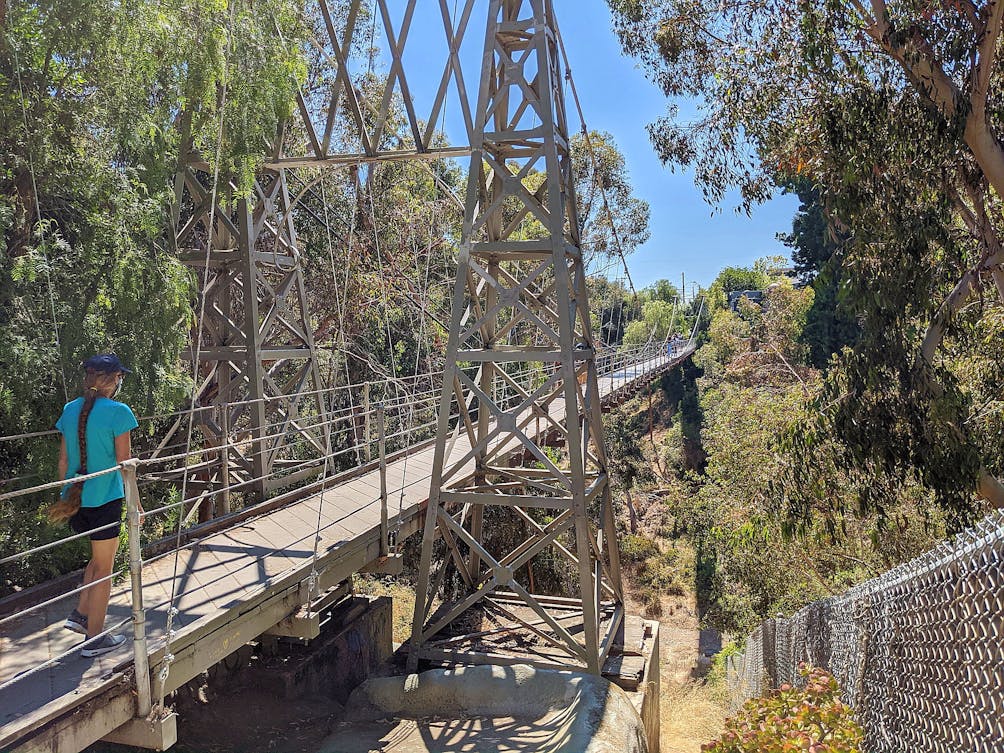 If you've got the treasure-hunting spirit for an extra mile with one more hidden gem, keep on Spruce Street, take a left on Dove Street followed by a right on Redwood Street. Before the road descends, find a flight of stairs when you reach Eagle Street, which takes you down to Reynard Way. You will now climb as you cross the street to Falcon Street, which meanders north through the neighborhood. Keep on it as it turns into Goldfinch, Walnut, and Jackdaw—turn left here at Brookes followed by an immediate left onto Kite. Go down the hill overlooking the airport runway and turn right at the next intersection (Upas Street and Union Street).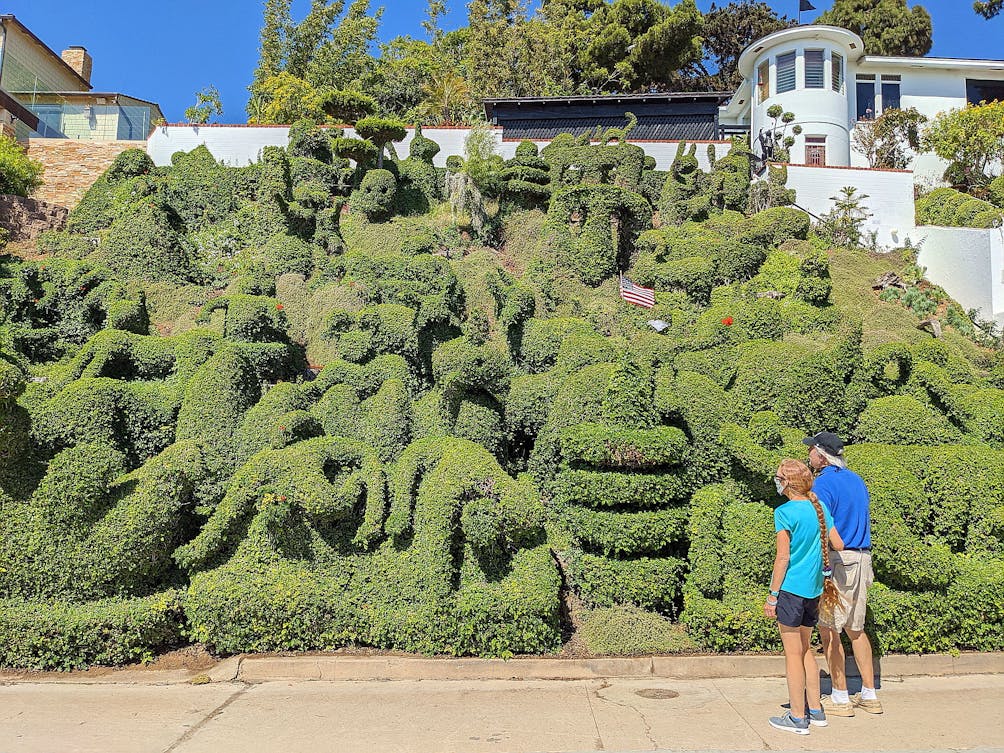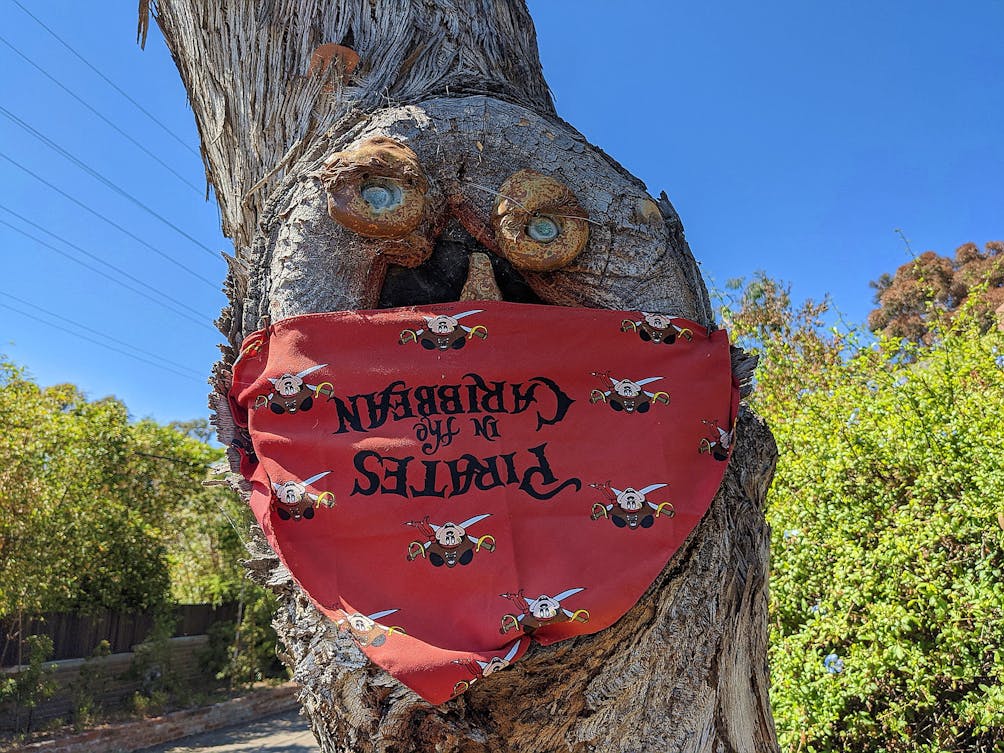 Here you will discover why going the extra mile is worth it—a surprise topiary garden! Harper's Topiary Garden, a local couple's horticultural haven, can only be described in fairytale terms: magical, whimsical, and full of characters. Scan the hill for whales, elephants, dinosaurs, and more fantastical floral figures. When you're ready to cut out, hedge back the way you came: Pun time!
Dog friendly!
Bring the Outdoors to Your Inbox
Sign up for our weekly email and stay up to date on where to explore in California.
* No spam, that's a funky food!