Historic Hidden Gem
Visit the hidden gem Lower Presidio Historic Park in Monterey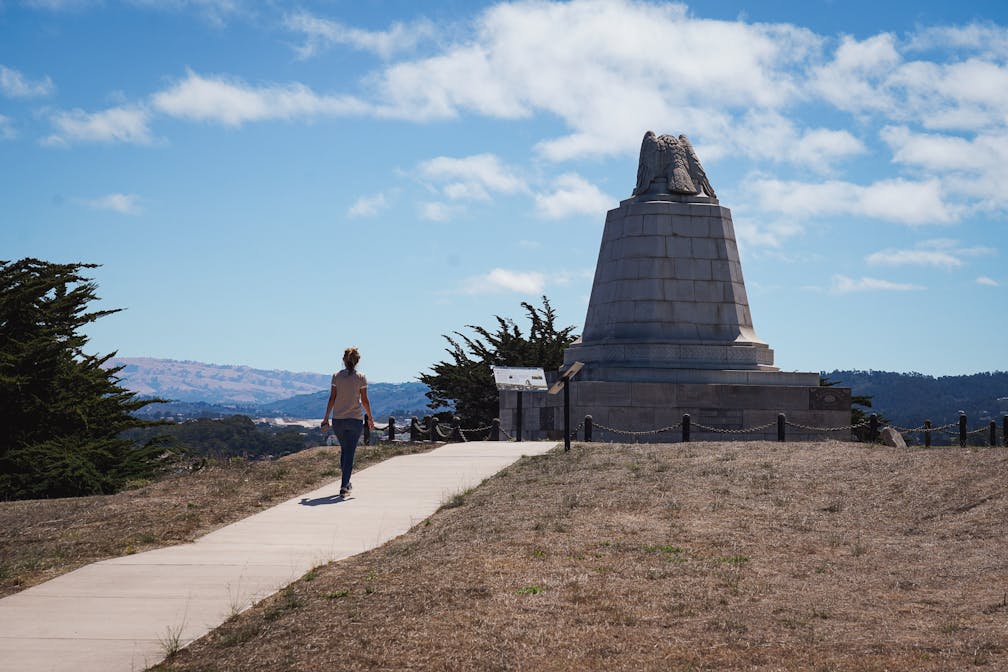 Smack in the middle of Monterey, and featuring a phenomenal view of the bay and the harbor, Lower Presidio Historic Park is truly an undiscovered gem. In fact, some historians have called it "the most historically significant site on the West Coast of America." Indeed, historical events here span eras of Native Americans, the Spanish and Mexican periods, through to invading Americans and the stationing of Buffalo Soldiers and development of the Defense Language Institute.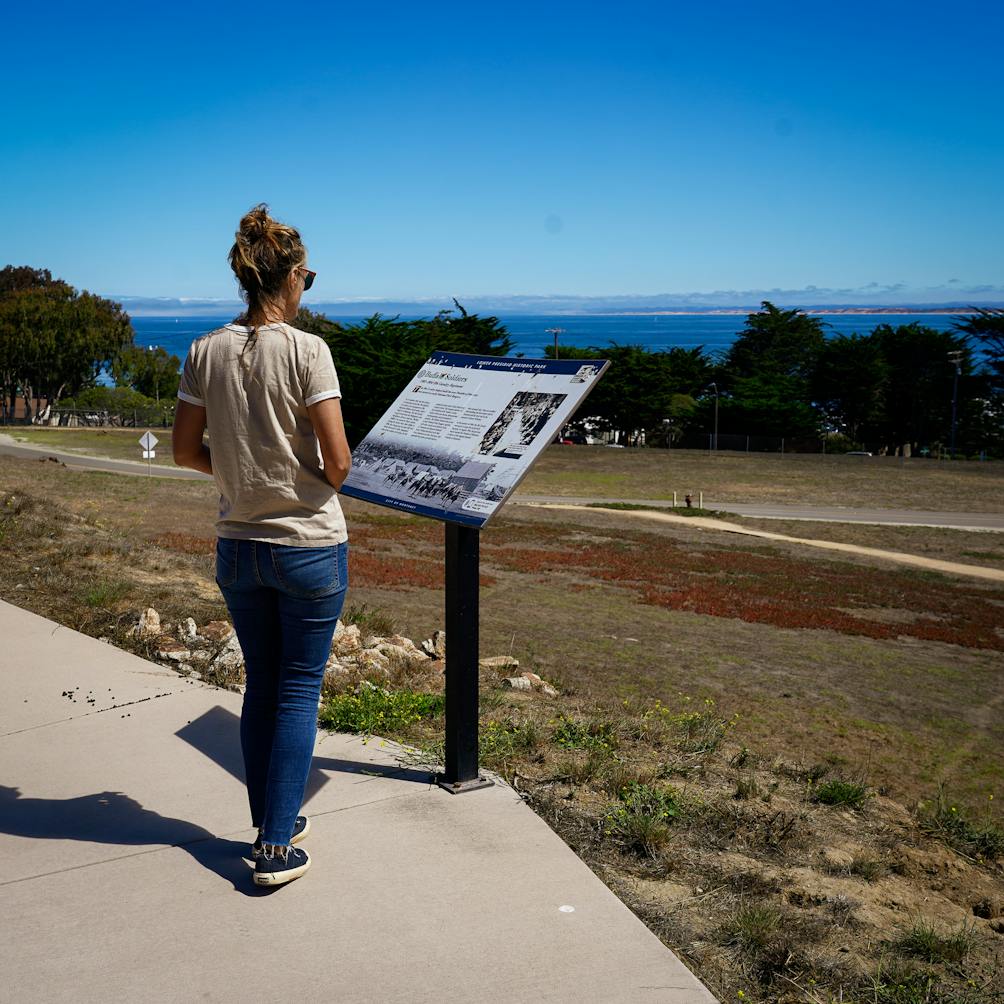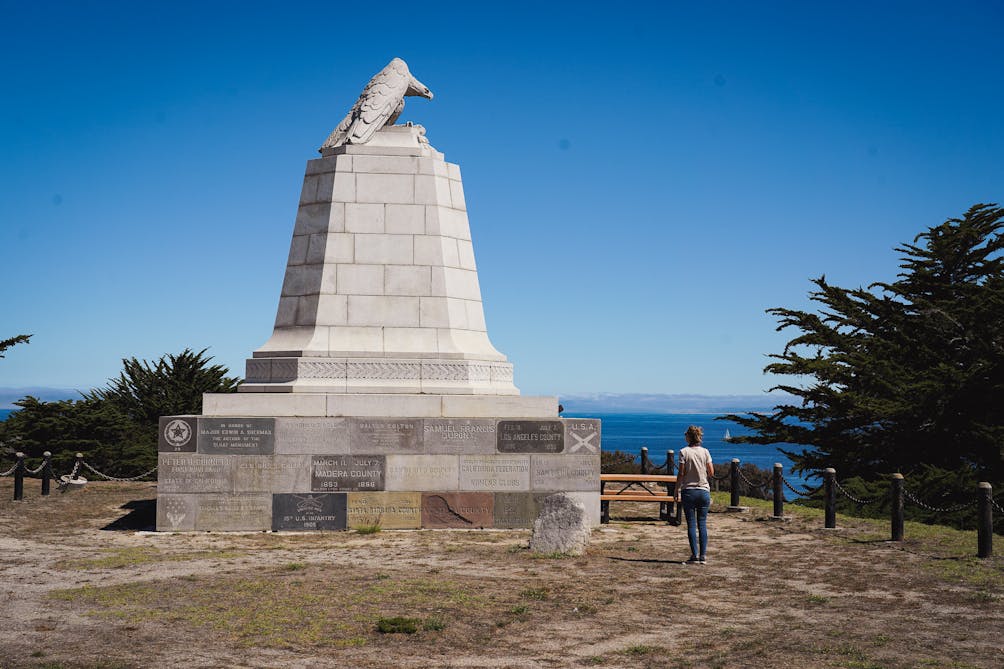 The park's less-visited status might be because the entrance into the park looks quite formal, located on a protected preserve of the U.S. Army. This place is open and very welcoming to the public—and it's well worth a visit. The hilltop, marked by the impressive Sloat Monument—a massive granite eagle—has featured prominently in much of the state's evolution.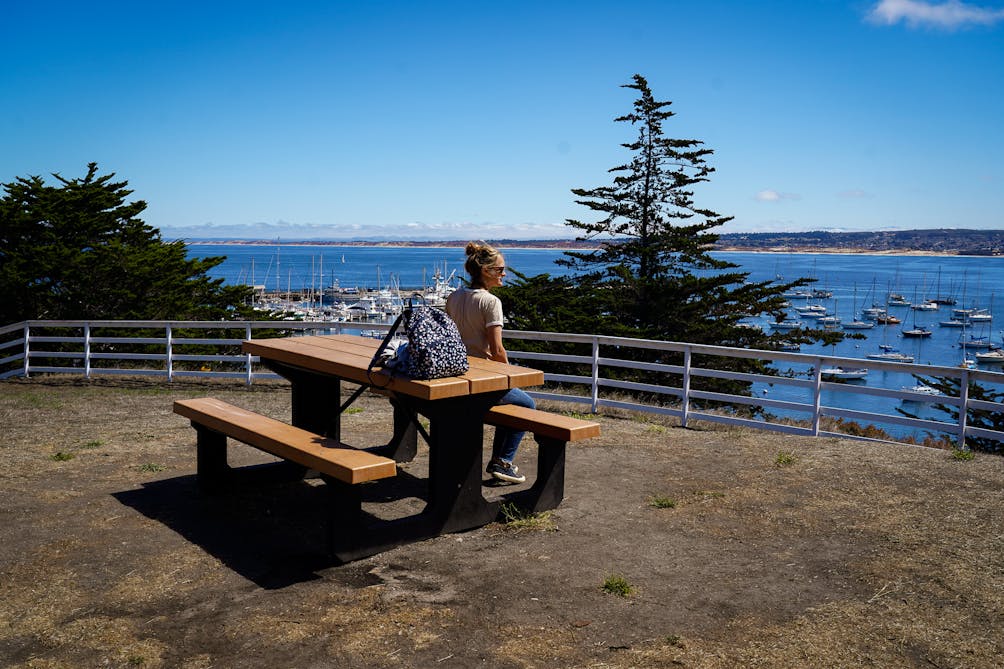 Placards throughout the park provide history and context as you wend your way up the path. There's a museum that's free to visit on weekends, with a docent on site. Opposite the Sloat Monument and across the parking area, you'll find the Lower Presidio's Harbor Trail, a short and easy path documenting details of Monterey's First Peoples—the Esselen and Rumsien Ohlone—and of the Bouchard Monument, named for a Navy commander from Argentina who was viewed by Californians as a rebellious pirate (!), and the Junipero Serra Monument.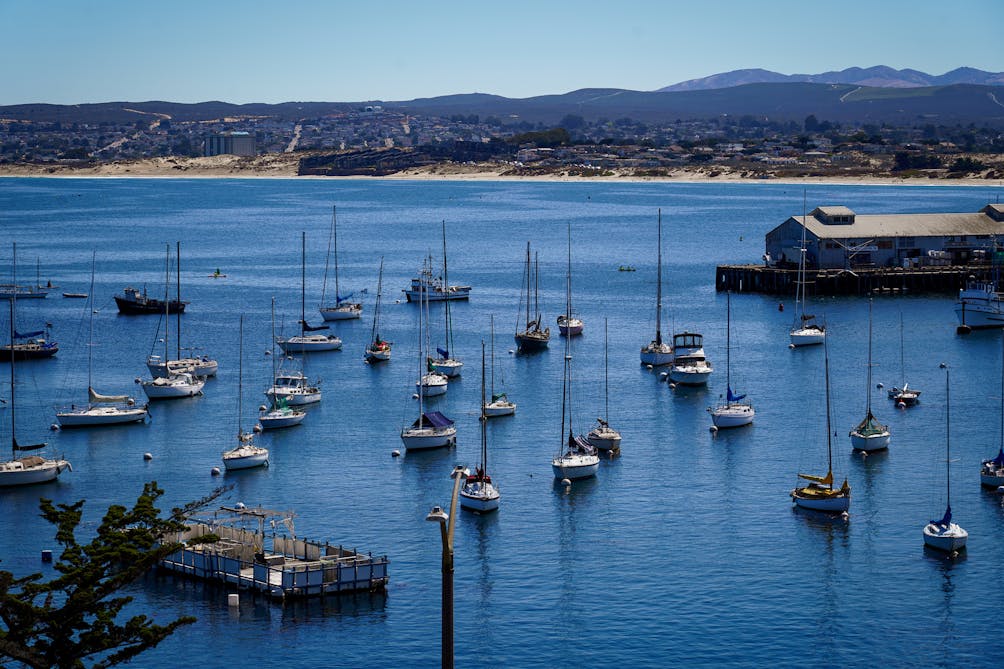 The vista from here is nothing short of sublime, whether the coast is clear or distant fog is rolling in … sailboats bob in the sea, and the colorful wharf buildings brighten up the setting.
BEER BUZZ: Dust Bowl Brewing Company in downtown Monterey is a must-stop Tap Depot for those who like a great atmosphere with their tasty beer (24 taps, to be precise). The front patio is where you go to play some corn-hole and the back patio here is casual and warmed by a fire-pit and heaters on cooler days. Eclectic varieties of beer include Peace, Love, and Haze, Taco Truck Amber, and the Cherry Pie Picker (Stout).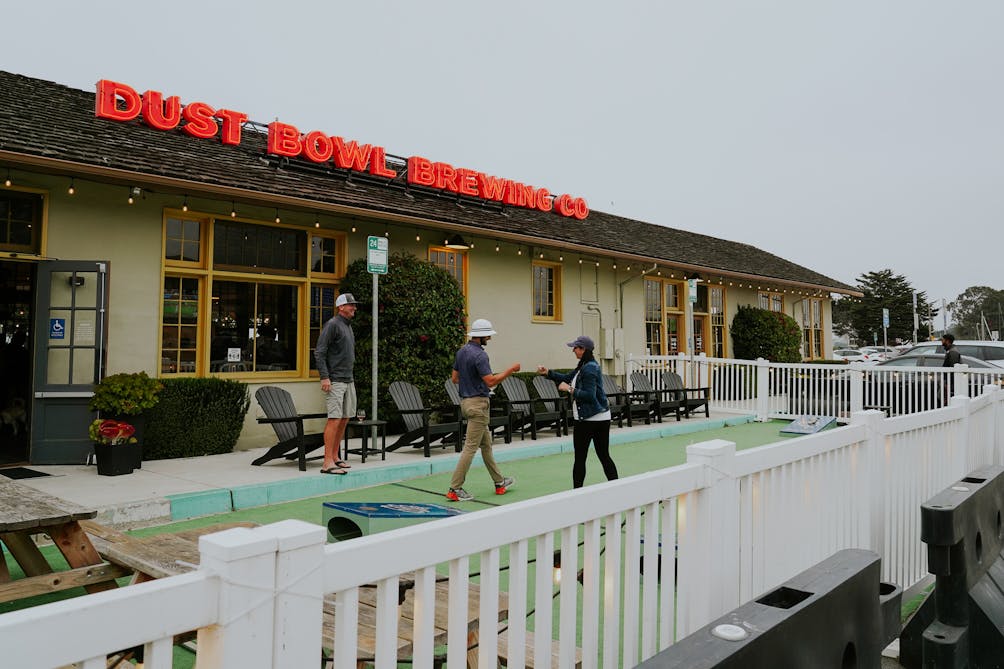 MORE BUZZ: If you like an authentic local coffee roaster, head to the best coffee in Monterey at Captain and Stoker. This is not a hidden gem, because the coffee is that good. So you'll stand in line, but it's worth it for that classic cup of … what's it gonna be, The Captain, or The Stoker?
Bring the Outdoors to Your Inbox
Sign up for our weekly email and stay up to date on where to explore in California.
* No spam, that's a funky food!