Sutro Noir
Visit Sutro Baths in SF on a Full Moon
When bathed in the glow of a full moon, San Francisco's Sutro Baths take on a novel mystique, especially if the fog rolls in. These famous ruins—once the world's largest swimming pool—are said to be one of San Francisco's most ghostly places. There's one story about the ghost of a young woman who drowned and was swept out to sea. Fearless types (or those who just like to freak themselves out) sometimes call to her from the ruins, and she's been known to steal candles from visitors, extinguishing them at sea.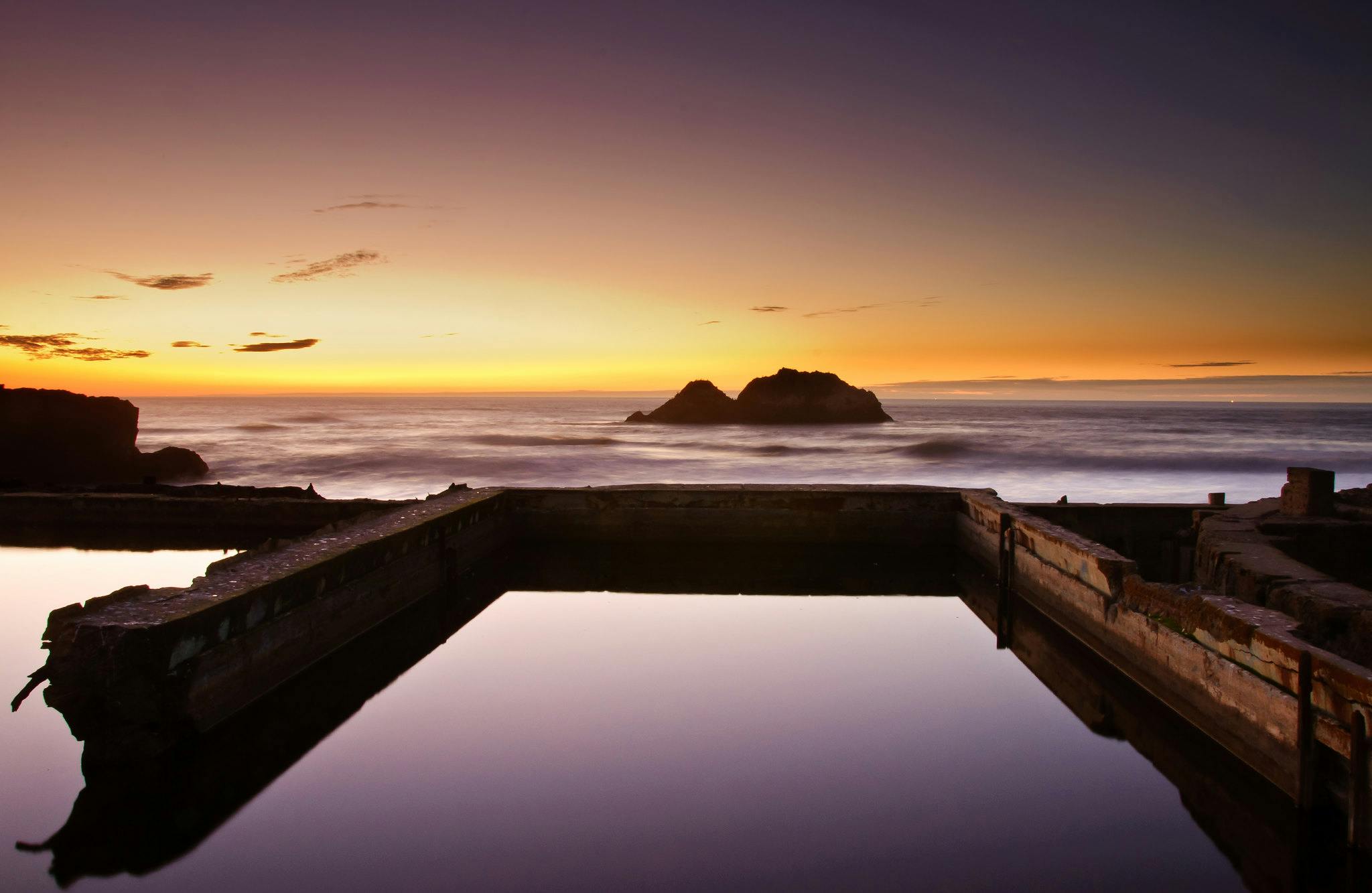 Sit above the roaring waves at a dramatic vantage where the Pacific flows into San Francisco Bay. Descend the wooden stairs from the main parking area and follow the short trail to the Point Lobos overlook for a big look at the mercurial waters. Fog heightens the visuals as the moon mingles with the misty seascape. The tunnel cave in the Sutro Baths area is rumored to be frequented by an otherworldly creature … do you dare go in there? Remember, the Pacific waves can be devilish, so watch your step. And your back …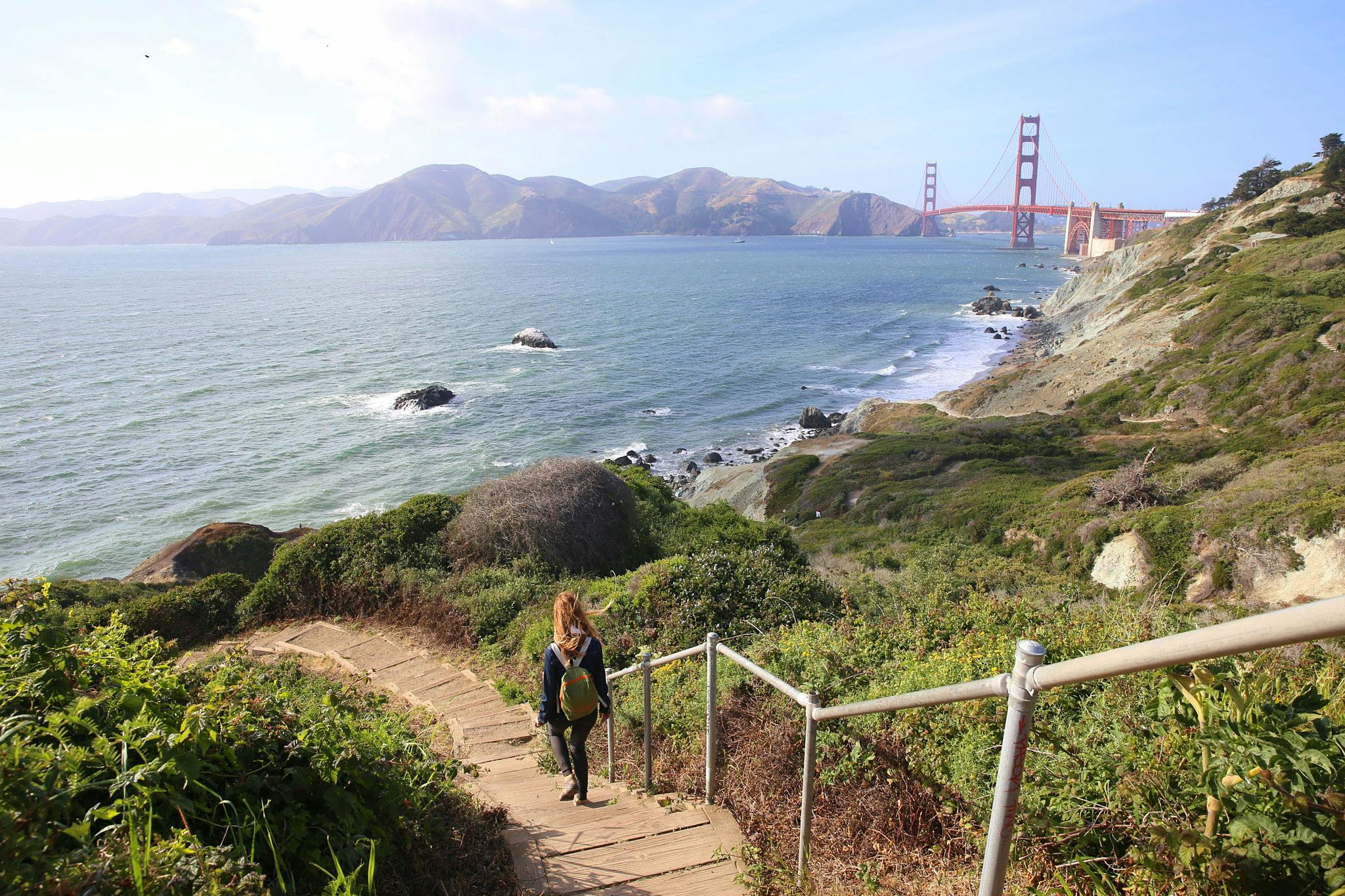 DAY HIKE TIP: Sutro Baths also marks the beginning of what Weekend Sherpa dubbed the Grand Walk (aka, the world's most beautiful urban hike). Do this during the day only.
Sutro Baths is located at the north end of Ocean Beach, where Geary Blvd. and the Great Hwy. meet.  The parking lot is next to Land's End Lookout (680 Point Lobos Ave.). The parking lot closes at 1 a.m. Top photo by Desolation Hiker. Second photo by Brandon Doran. Dog-friendly!
Bring the Outdoors to Your Inbox
Sign up for our weekly email and stay up to date on where to explore in California.
* No spam, that's a funky food!