Sea It All This Spring!
Visit the Monterey Bay Aquarium this Spring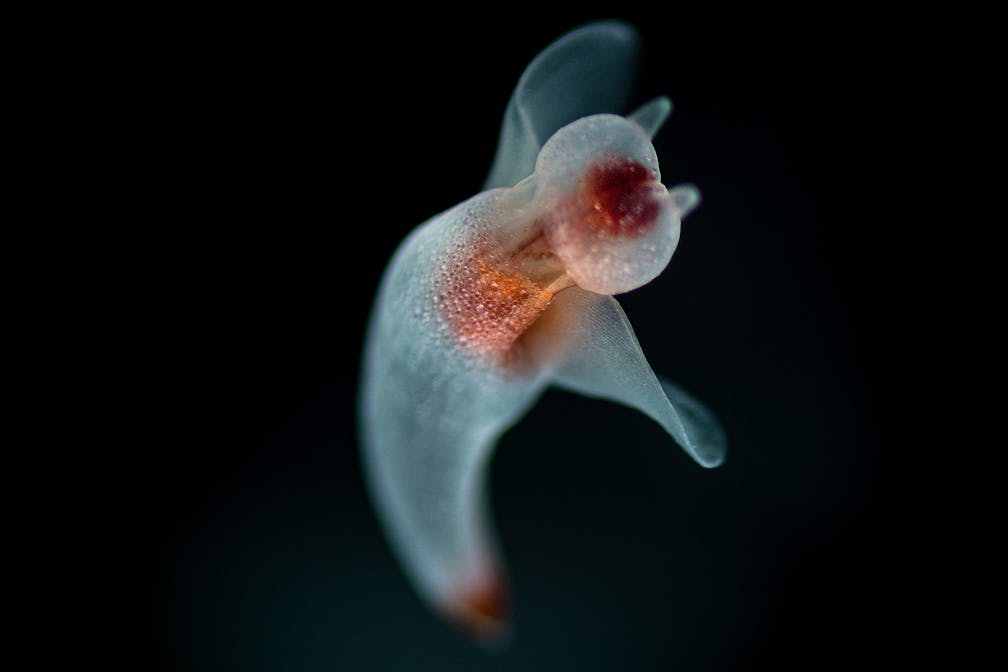 Go deeper on your next adventure! Monterey Bay Aquarium allows you to go Into the Deep/En lo Profundo, behind the scenes, and underwater with a suit on … a dry suit! Kids can learn to scuba dive in the Great Tide Pool, and everyone will love meeting the Aquarium's new addition, baby penguin Gerry. Then be mesmerized by the flashy, iridescent, and adorable creatures in the ever-evolving, fully bilingual exhibit: Into the Deep/En lo Profundo. Get details, get tickets, and get going to the Monterey Bay Aquarium.
New Creatures Great and Small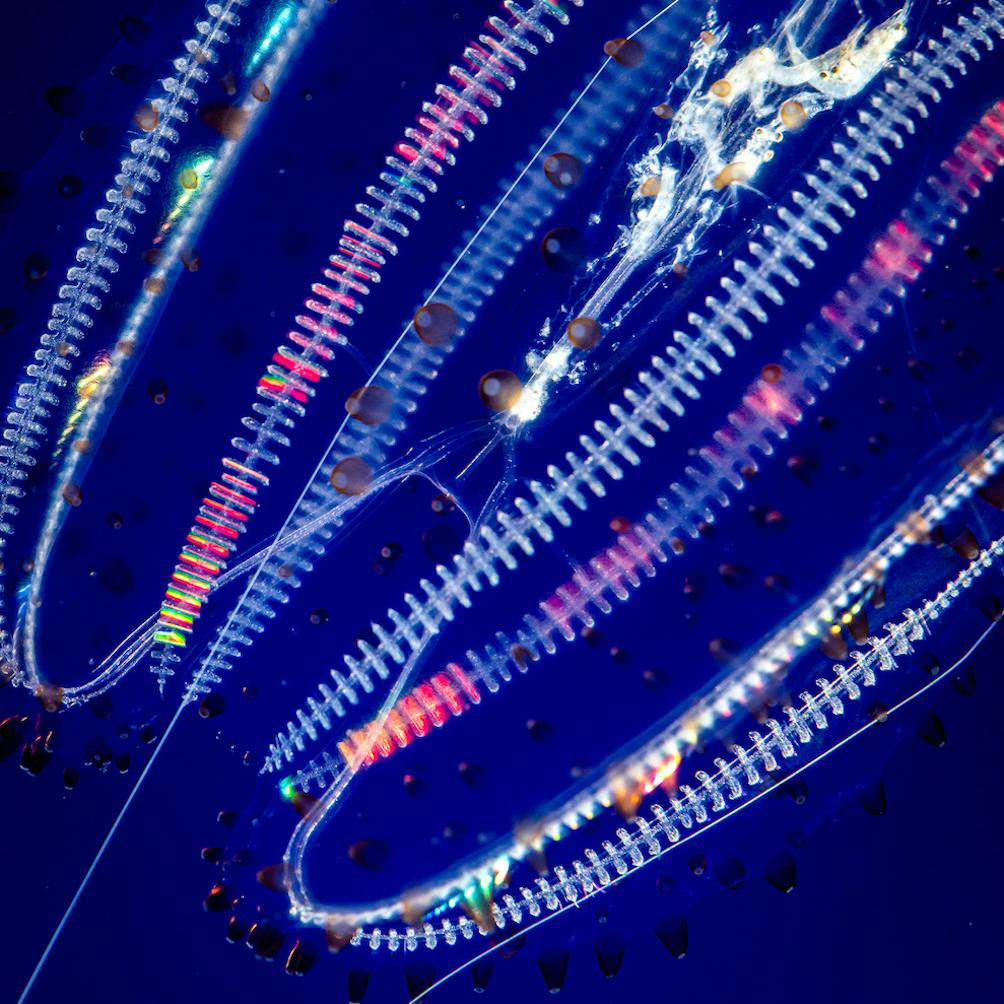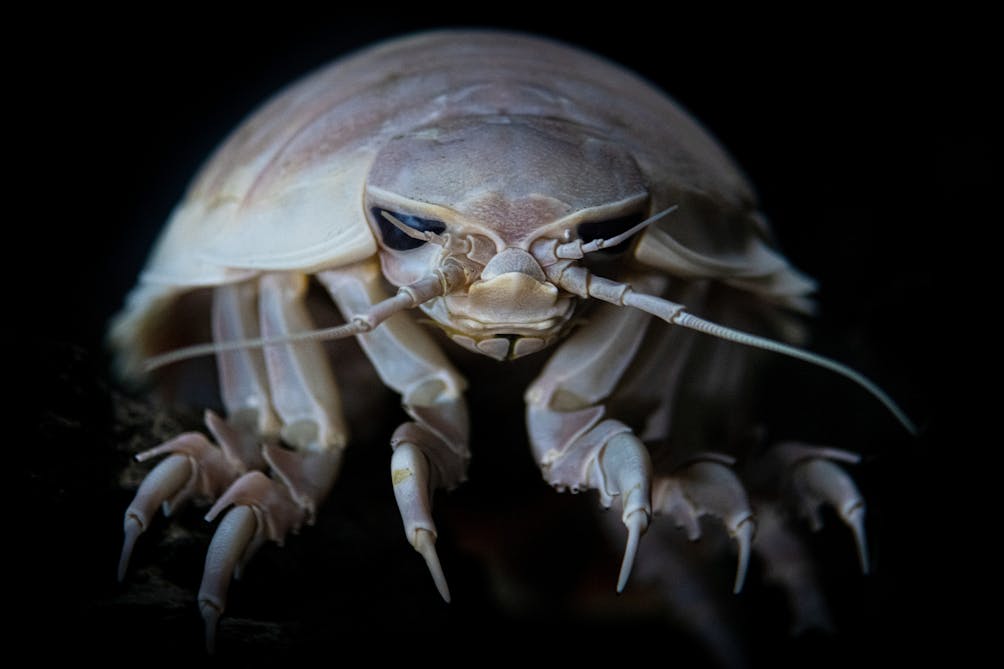 Monterey Bay Aquarium has made a splash with a first-of-its-kind and fully bilingual exhibit, En lo Profundo: Explorando Nuestro Océano Desconocido/Into the Deep: Exploring Our Undiscovered Ocean. This continually evolving exhibition is full of surprises, offering a rare opportunity to witness creatures of the deep sea never before seen in an aquarium. Thank the Monterey Bay Aquarium Research Institute (MBARI) for robot and tech innovation with remote operated vehicles (ROVs) that can get deeper than scuba divers for ocean explorations.
Into the Deep/En Lo Profundo brings you up close to the lovely sea angels—displayed for a limited time (don't miss them)! The silvery hatchetfish are so flashy, it's like they have their own underwater disco club. And the iridescent spotted comb jelly is an oval-shaped beauty with eight rows of tiny comblike plates it beats to move through water; diffraction of light creates a shimmering rainbow effect as it swims.
Watch the aptly named pom-pom anemone shapeshift from low and flat to round and puffy. These mesmerizing creatures are the deep sea's tumbleweeds, keeping scientists guessing about their movements.
Meet Gerry the Penguin Chick!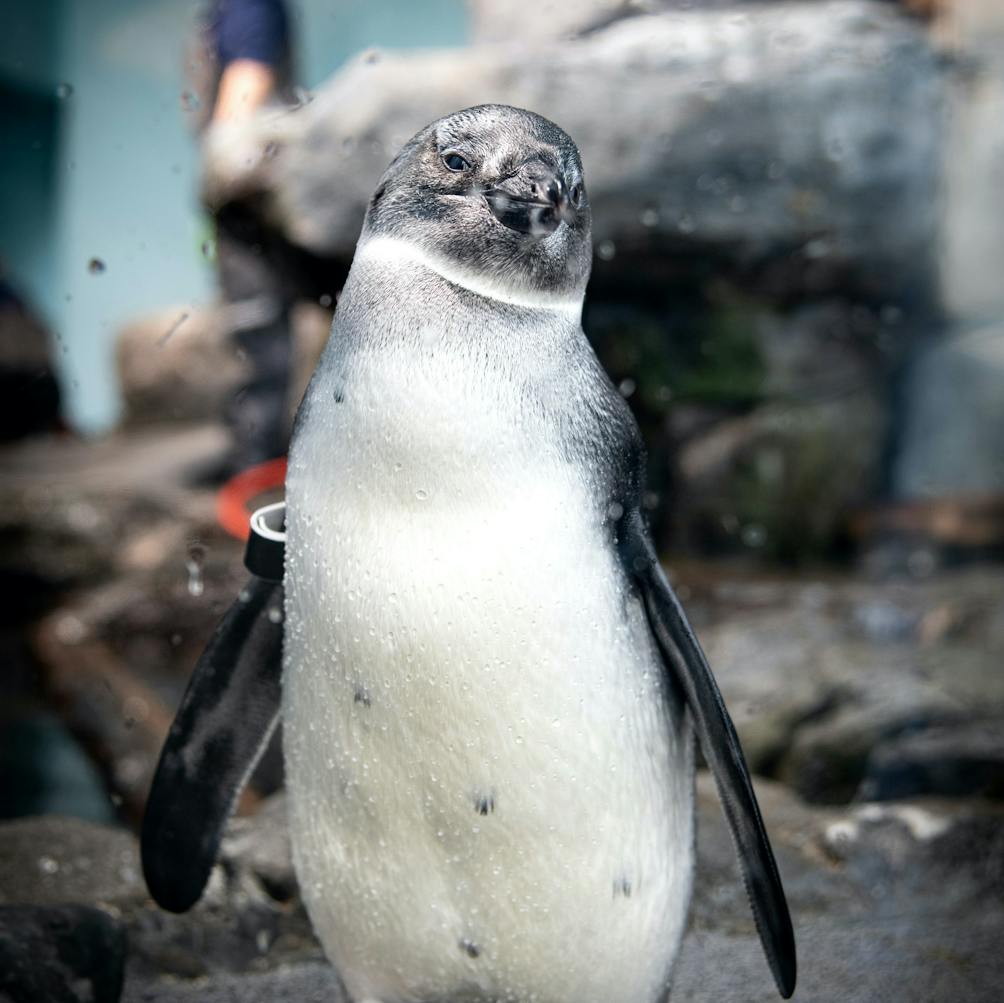 Meet the Aquarium's other new addition, an African penguin chick named Gerry. Independent, feisty, and fun, Gerry can sometimes be seen on the penguin Live Cam.
Gerry was named in honor of Gerry Low-Sabado, a dedicated conservationist and educator who inspired a legacy carried forward today by sharing stories and elevating awareness of Chinese Americans' vital contributions and connection to the region.
Kids in Suits!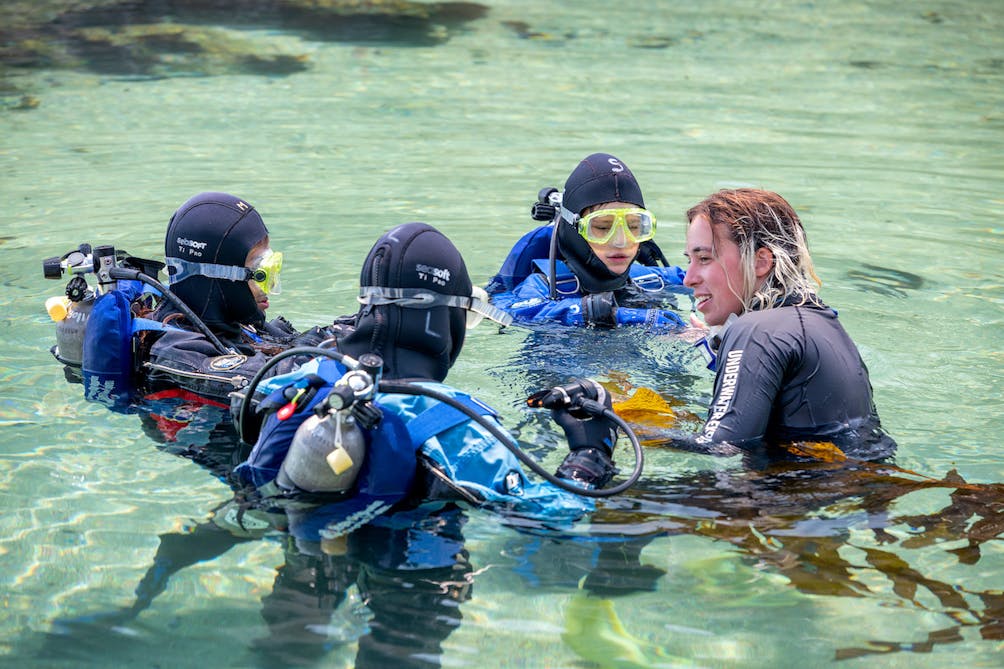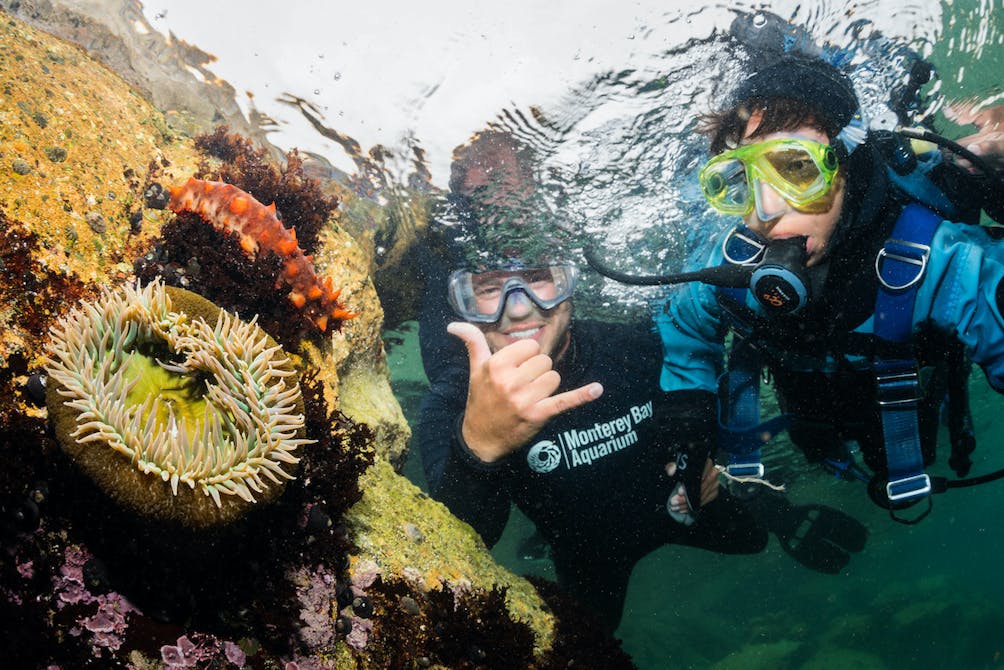 Kids will love suiting up for the Underwater Explorers tour. Designed for ages 8 to 13, this popular adventure safely introduces kids to scuba diving. Expert aquarium divers lead kids in the Great Tide Pool, where they'll encounter and learn about a variety of animals in the comfort of a dry-suit and other appropriate gear.
The complimentary post-scuba hot chocolate from the Aquarium Café and a commemorative photo are pretty cool, too. The Underwater Explorers Program has dates available June 18 through September 4, and caps at 12 kids per date. Tours are filling up—book soon!
Go Behind the Scenes!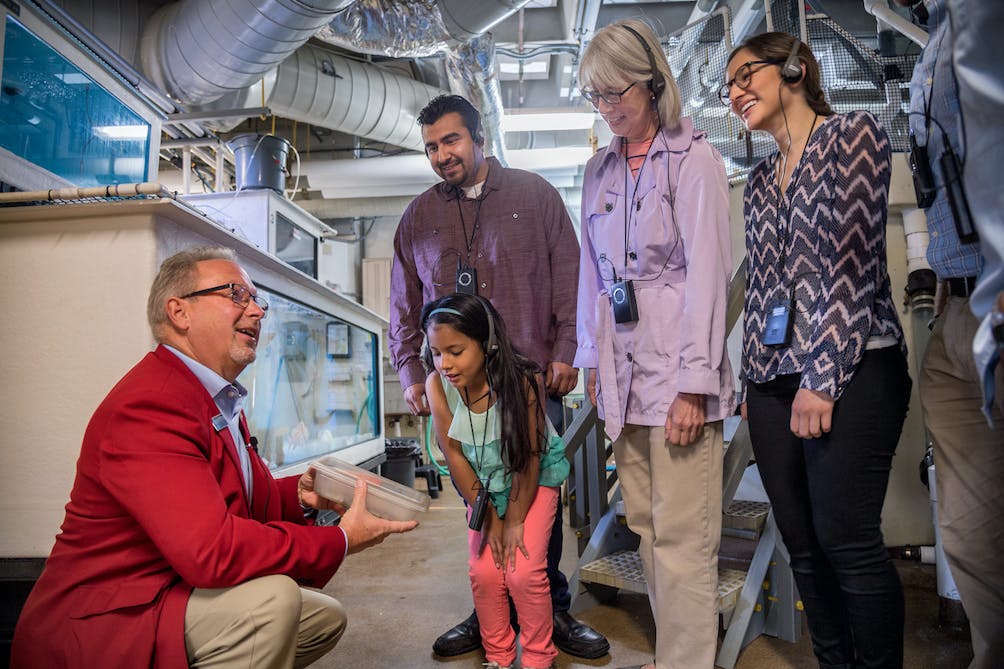 Back this year, and better than ever, Monterey Bay Aquarium's amazing Behind the Scenes tour gives you access beyond the staff-only doors. Gain an even deeper understanding of what makes the Aquarium so unique, and how thousands of plants and animals are cared for here in their home. See where meals are prepared for the 10,000+ animals, and hear all kinds of interesting stories past and present. The tour's popularity and limited space means you'll need to book Behind the Scenes in advance.
Bonus: All Decked Out!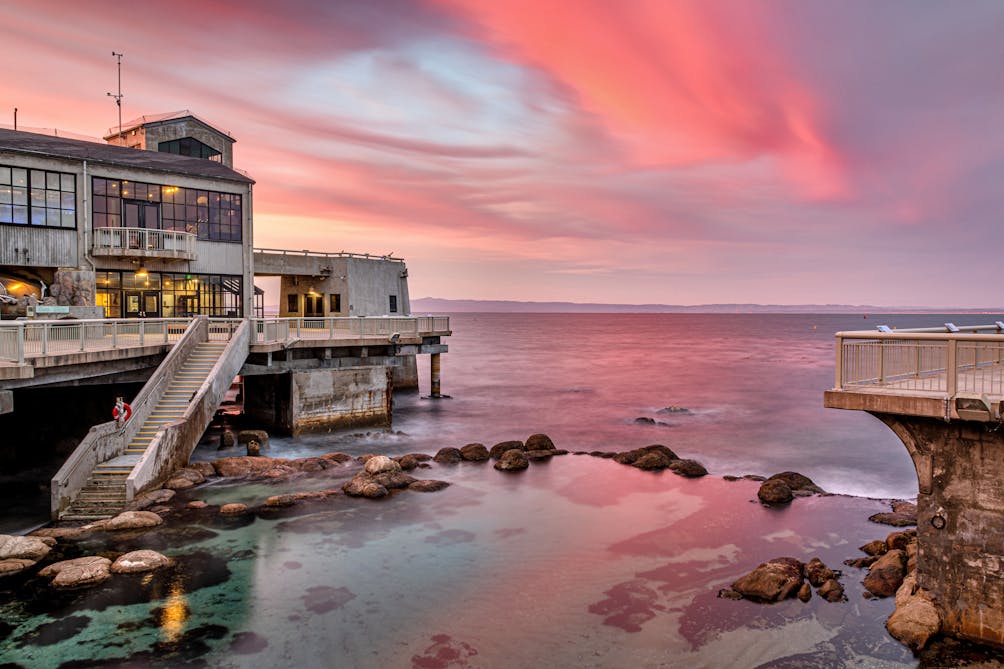 After going Into the Deep/En lo Profundo, Underwater, Behind the Scenes, and to visit Gerry the penguin chick, spend some time out on the Aquarium's expansive Observation Deck overlooking the Monterey Bay National Marine Sanctuary.
It's a lovely spot to relax outside, take in the sea breeze, and chat with on-site guides who can help you "sea it all": migrating wildlife like whales, adorable sea otters, and the living forest in the sea.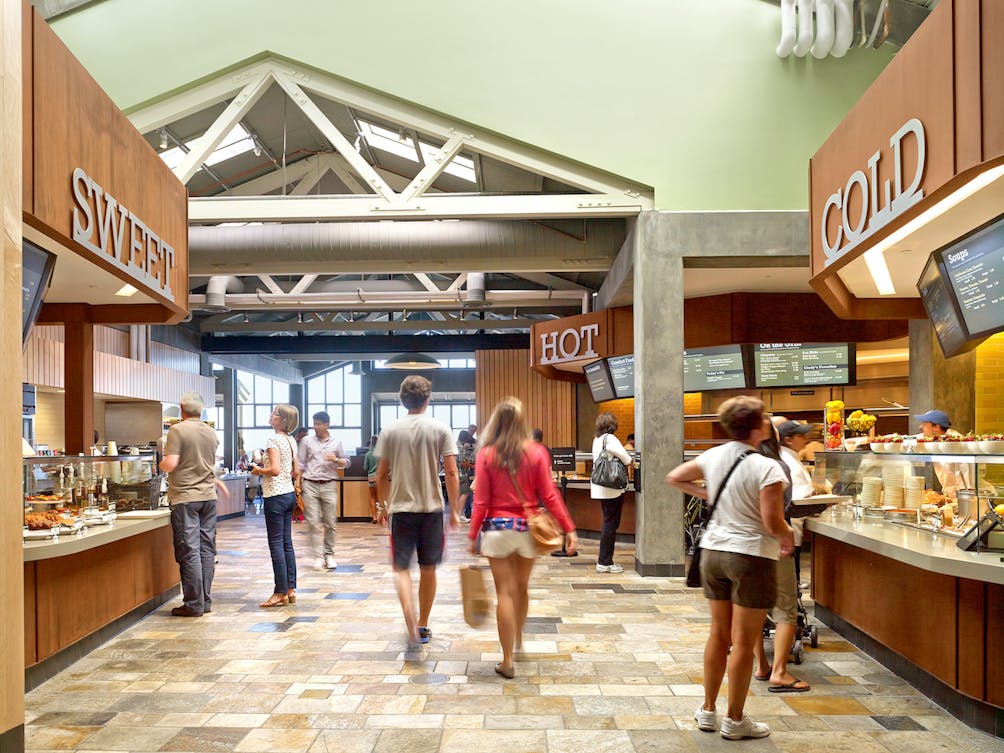 BONUS FOOD: Another great place to spot wildlife? The Aquarium Café! Enjoy its sustainable new menu and salad bar concept.
Bring the Outdoors to Your Inbox
Sign up for our weekly email and stay up to date on where to explore in California.
* No spam, that's a funky food!