Downtown's Views and Brews
Walking Los Angeles State Historic Park and Beer Tasting at Highland Park Brewery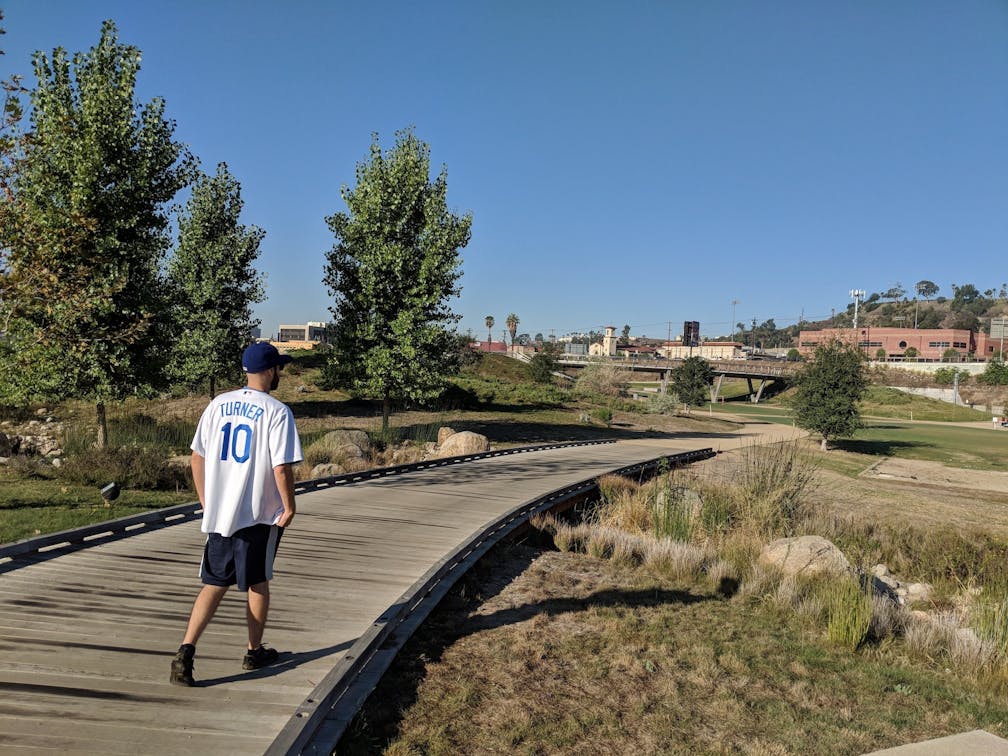 Take a sizable public park and a craft brewery, put them near one another, and what do you have? Well, in this case, a walk through LA's back pages at Los Angeles State Historic Park and a refreshing beverage afterward at the Chinatown location of Highland Park Brewery.
Your 1.3-mile park loop begins at the ranger building. Head right (northeast) along the path that borders a vast manicured lawn that is perfect for playtime—bring your best recess activities and picnic gear. You'll also have views of the imposing DTLA skyline—most beautiful at sunrise or sunset. Continue across a bridge beside native flora and public art as you walk toward the viaduct. Follow the path as it curves, looking to the west to see the Radio Hill Gardens and the lights of Dodger Stadium.
Keep walking southwest around the circumference, eventually arriving at a modern bridge above a bit of history. Interpretive signs tell the history of the park, and a concrete circle marks the spot of a onetime Southern Pacific Railway depot. Get onto the bridge for views of the park framed by the urban jungle. Head toward the Chinatown metro station and wave at a passing car as you turn a corner and complete the final stretch to your starting point. Last, you'll pass by citrus trees in steel barrels with uplifting messages inscribed on them in multiple languages. Enjoy the scent and the scene one last time before you walk to the brewery.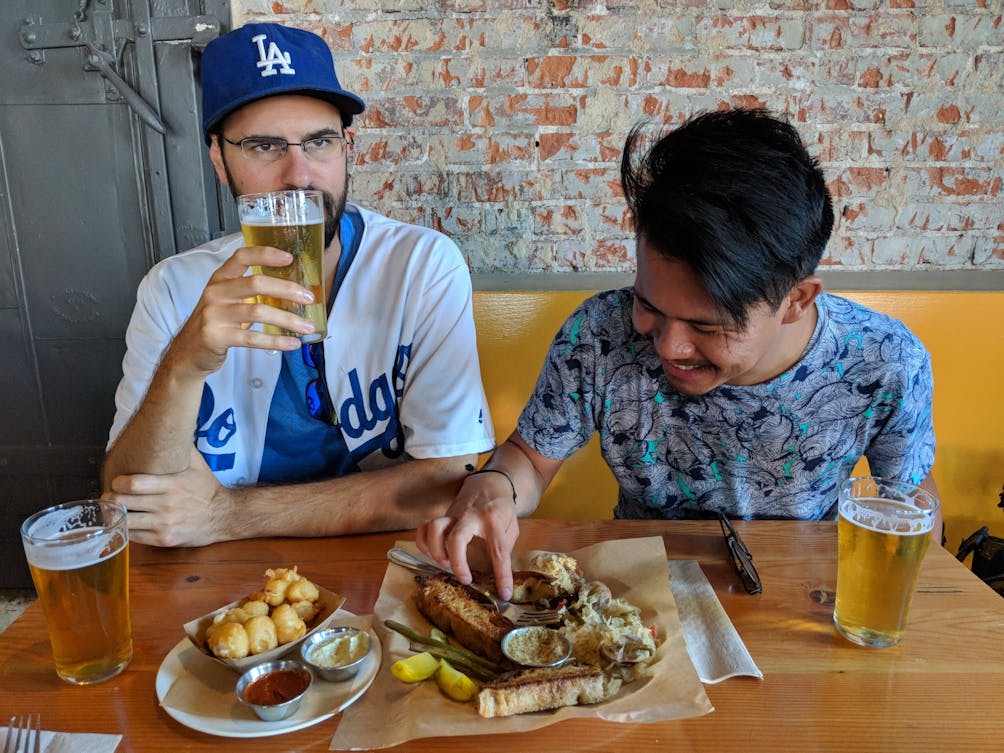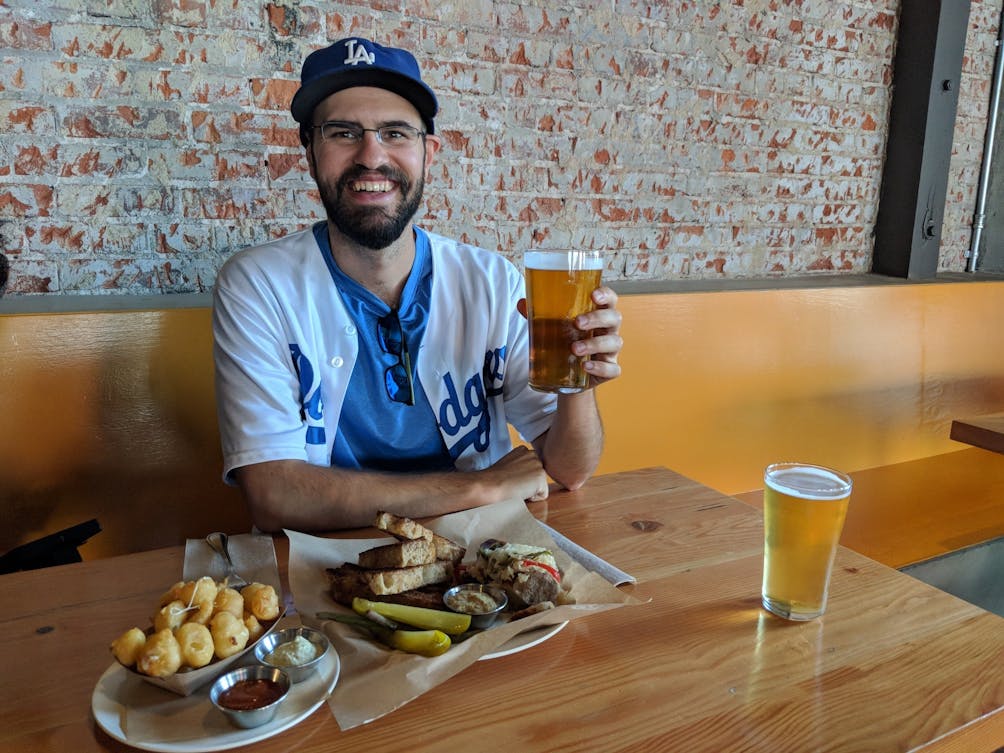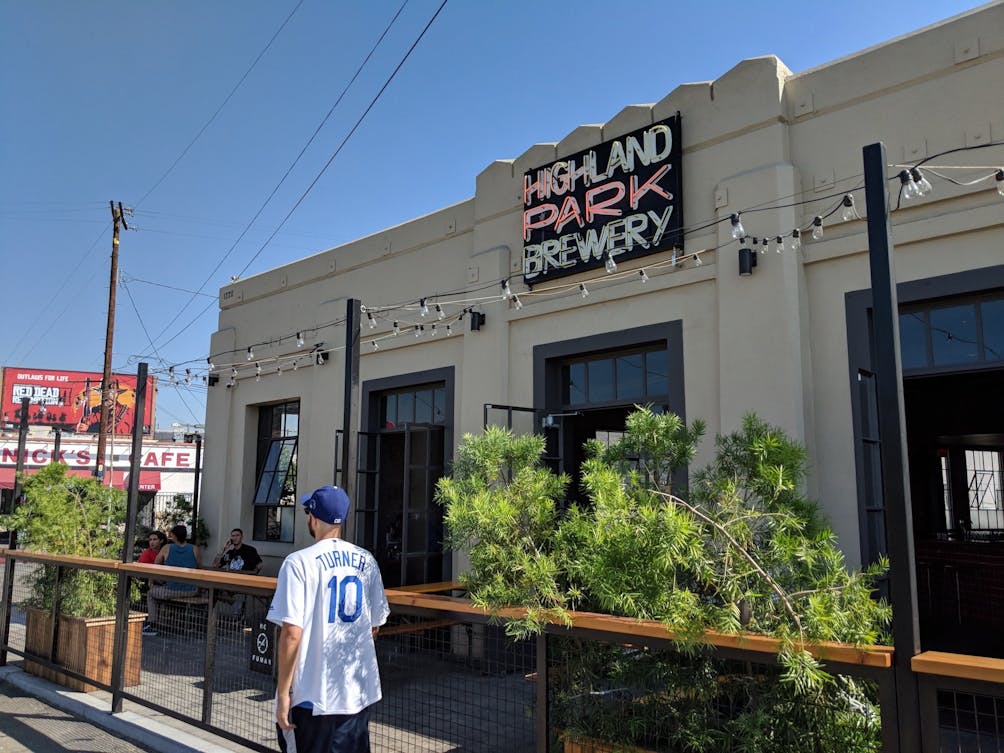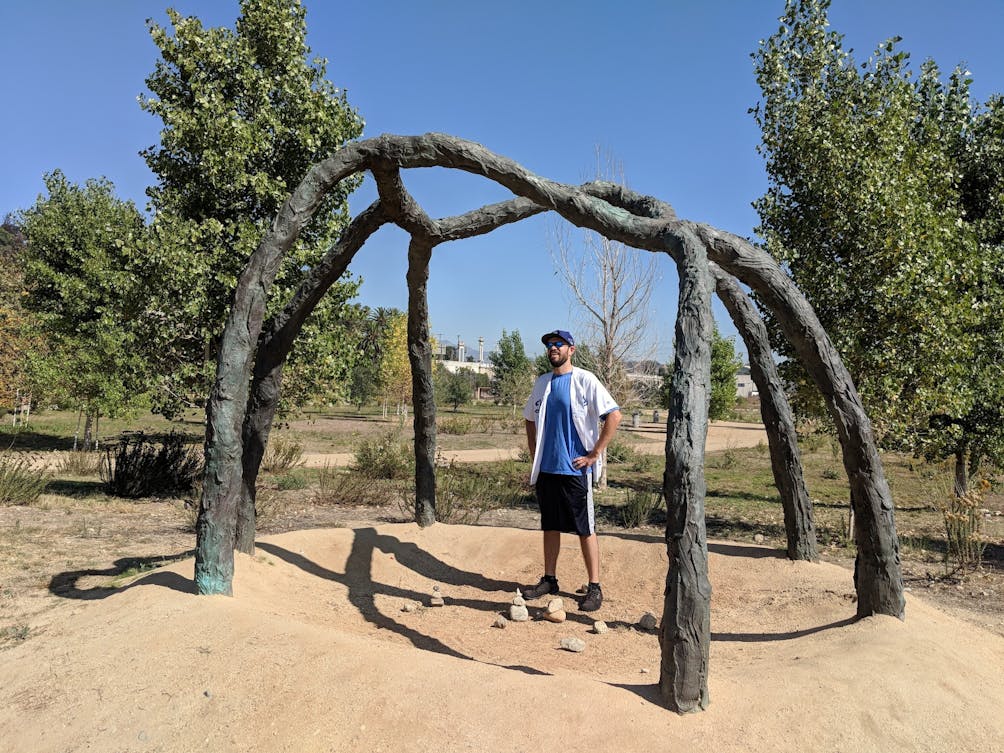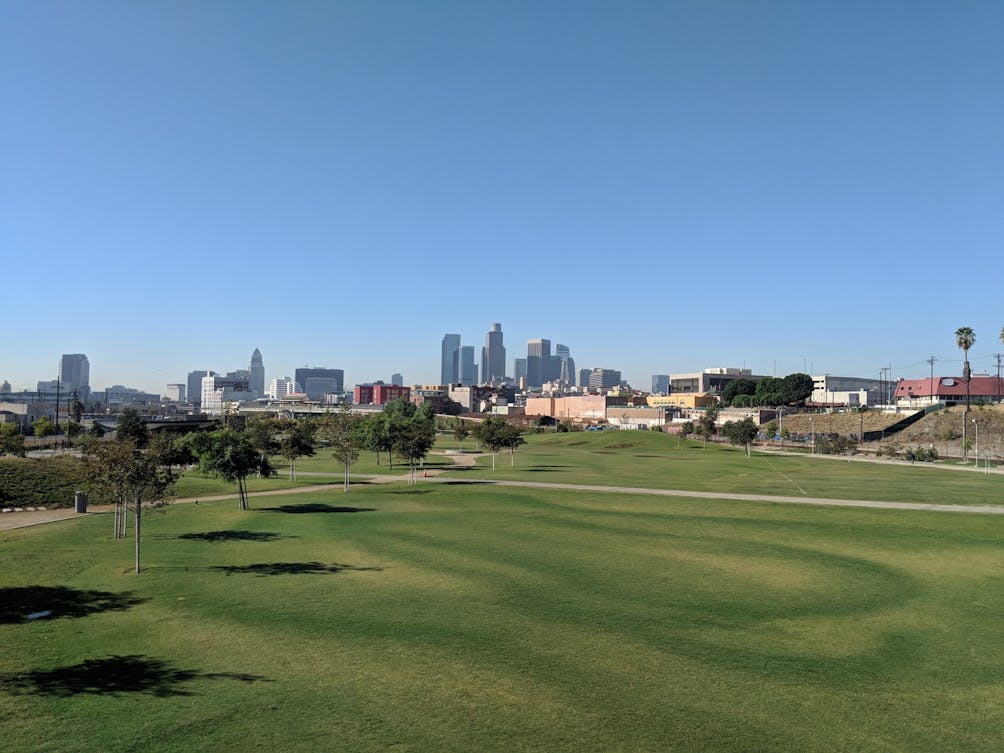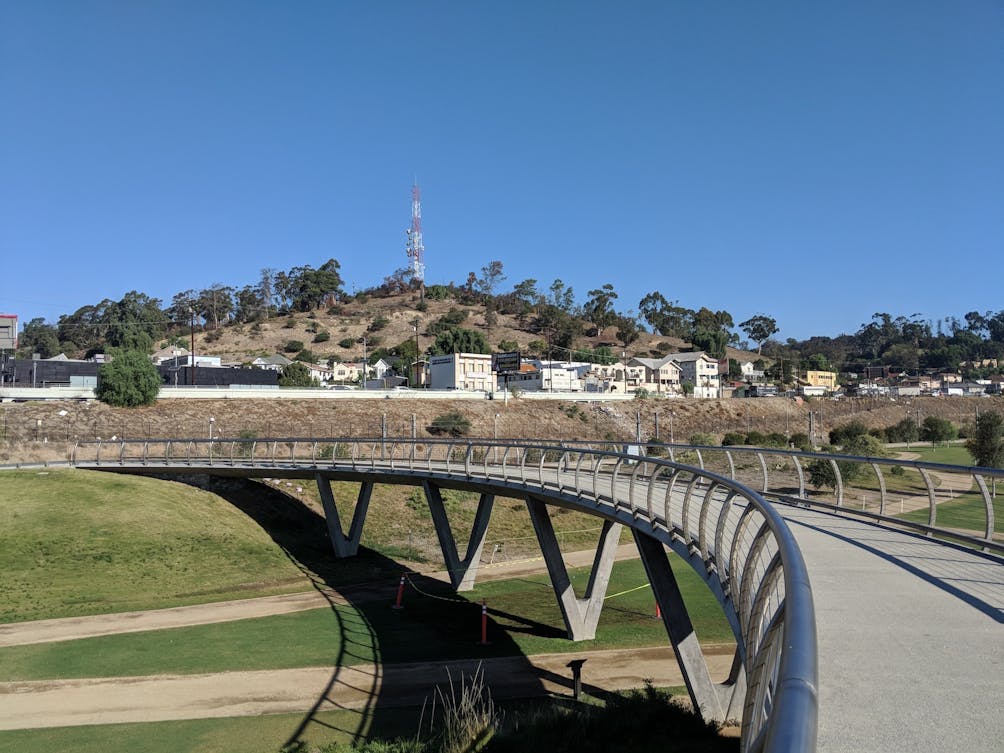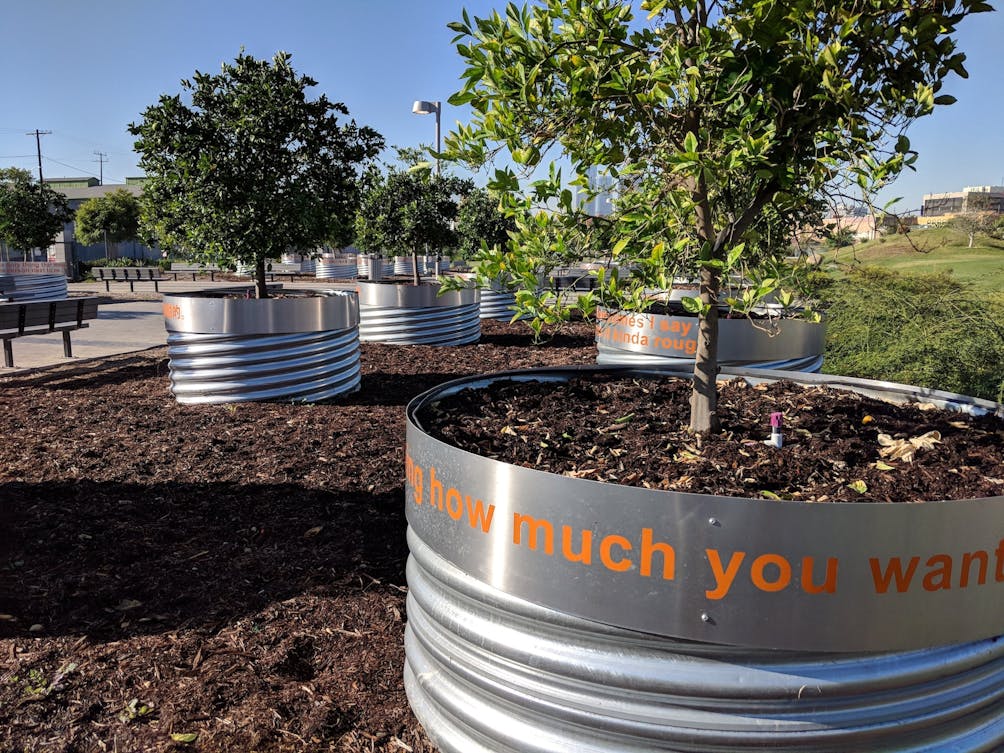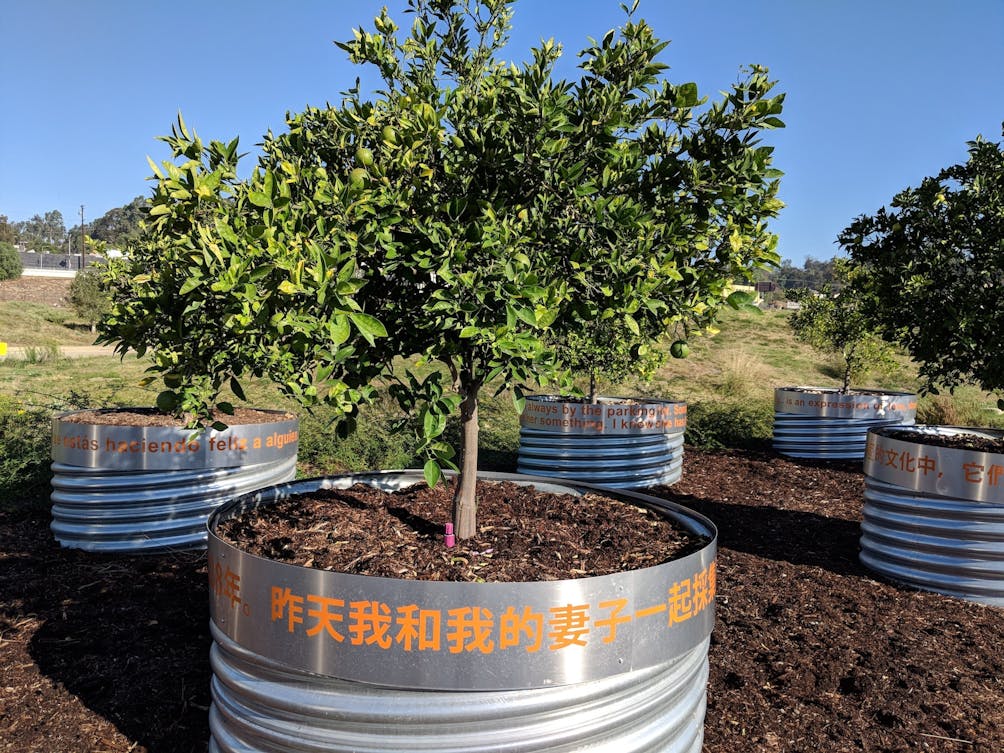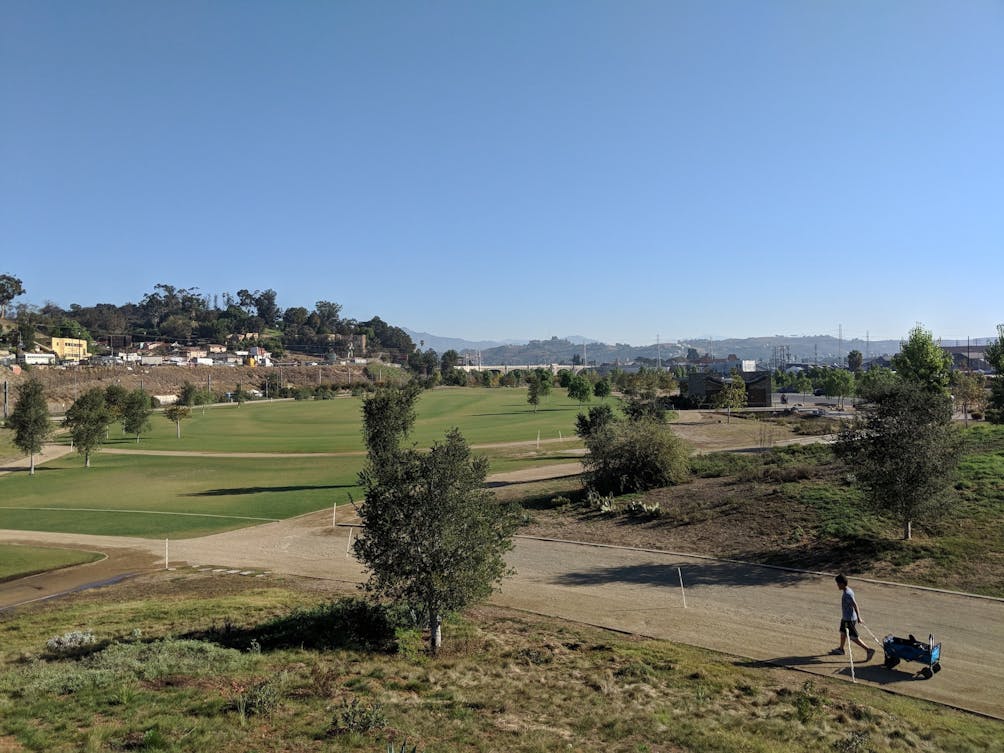 Cheers! Visit Highland Park Brewery in Chinatown for a huge selection (wine too) suitable for any occasion. Try their house beer, Refresh, perfect after a brisk stroll in the park, or Terrific Personality, a hazy IPA that has, well, terrific personali-err ... taste! There's a dog-friendly patio and a wide range of delicious bar eats—try the fried cheese curds or the homemade sausage plate.
To get to Los Angeles State Historic Park, take the I-5 to the Main St. exit and head west on Main. After a half-mile, turn right onto Wilhardt St., and then take the second left, onto Spring St. The park will be on your right. Park at the lot at the intersection of N. Spring St. and Sotello St., or avoid the fee and park on the street outside the gates. Highland Park Brewery is just a quarter-mile southwest along Spring St.—look for it on your left. The park and the brewery patio are dog-friendly!
Bring the Outdoors to Your Inbox
Sign up for our weekly email and stay up to date on where to explore in California.
* No spam, that's a funky food!