Do it Yourself Walking Tour of Solvang
Walking Tour of Solvang in Santa Ynez Valley California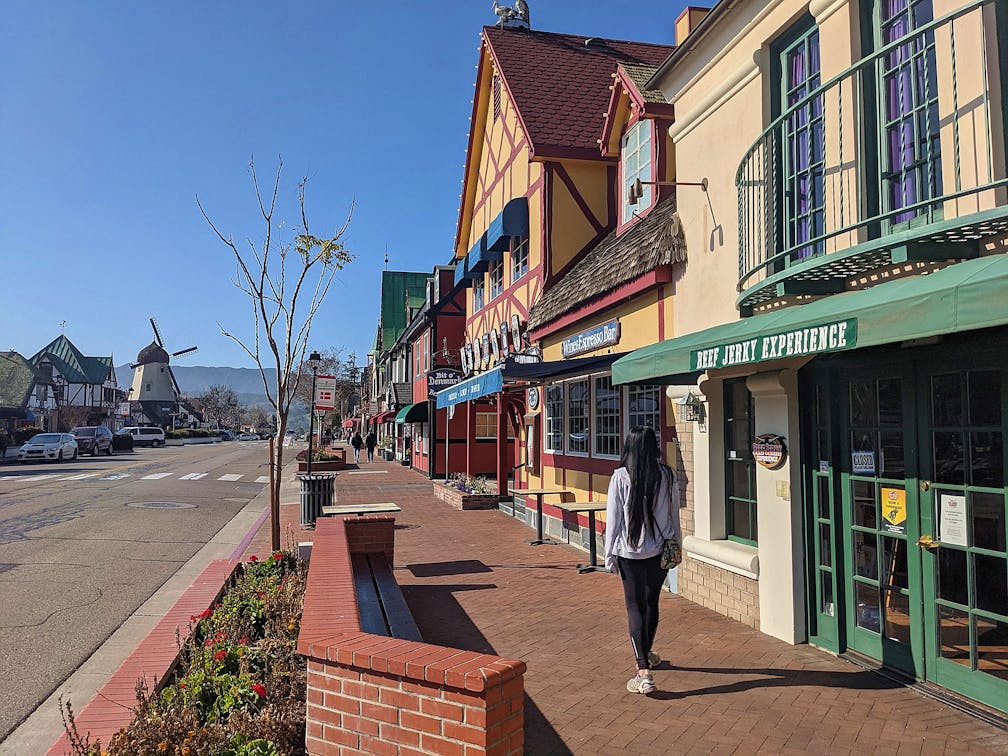 Velkommen til Solvang! One of three charming towns in the Santa Ynez Valley, Solvang is a "little slice of Denmark in Southern California" and offers visitors a beautiful cultural smorgasbord that is much more than just Legos, clogs, and Vikings. Experience the historic village via a 3-mile walk that explores the architecture, food, wine, and green space.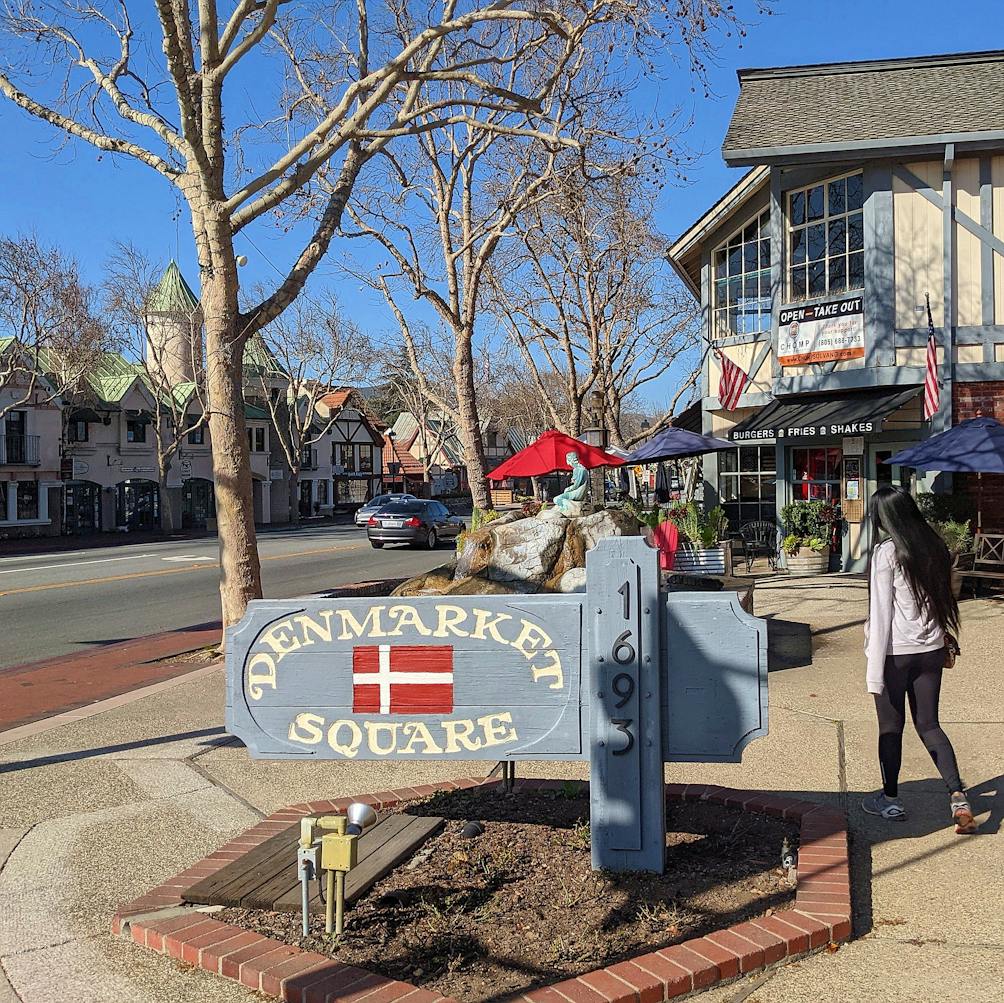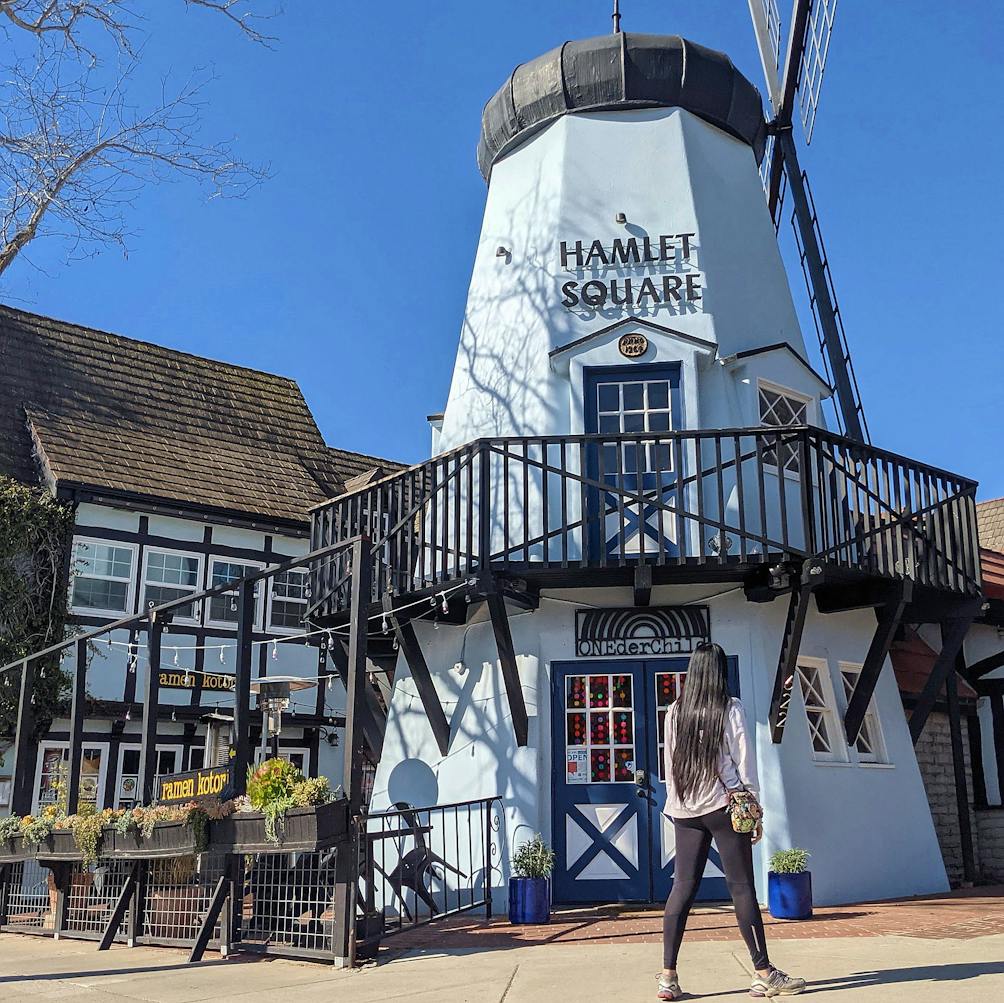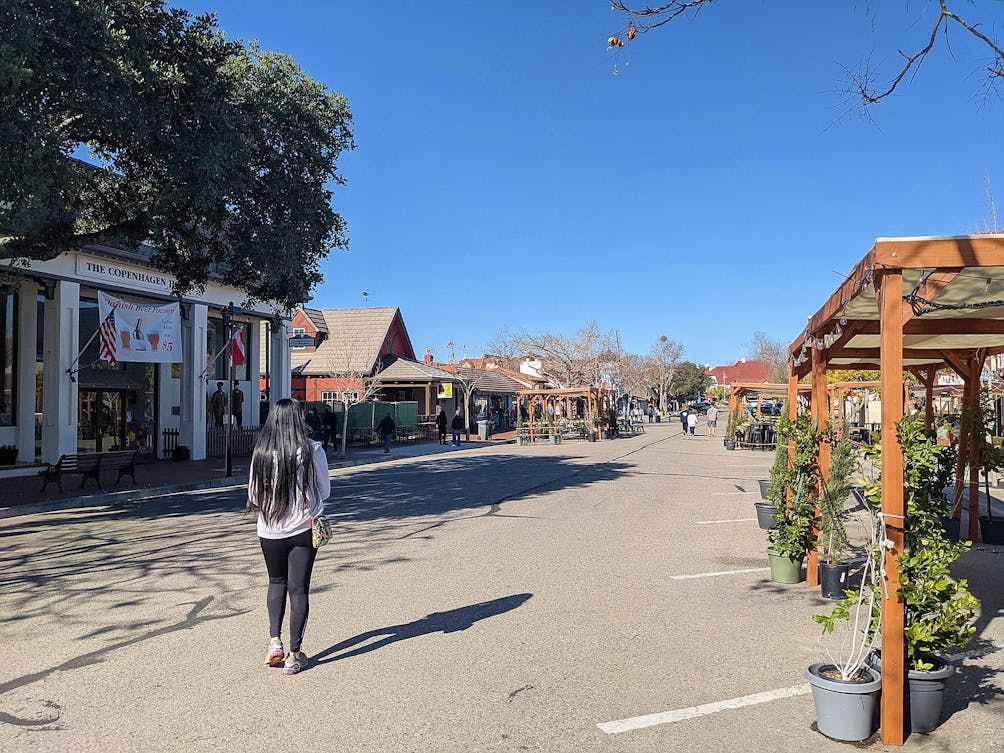 The route starts at the cleverly named Denmarket Square at the intersection of Mission Road (CA-246) and Alisal Road—find street parking and head to the northwest corner of the intersection. Here you will find the square and your first Danish landmark: a fountain with a sculptural replica of "The Little Mermaid" (a now Disney-fied Danish story by fairytale great Hans Christian Andersen). Head west on Mission, enjoying the many boutique shops and those famous gabled roofs inspired by traditional Danish architecture. You'll soon reach Solvang Park, where you will find, naturally, a bust of Hans Christian Andersen and a bit of history on the area.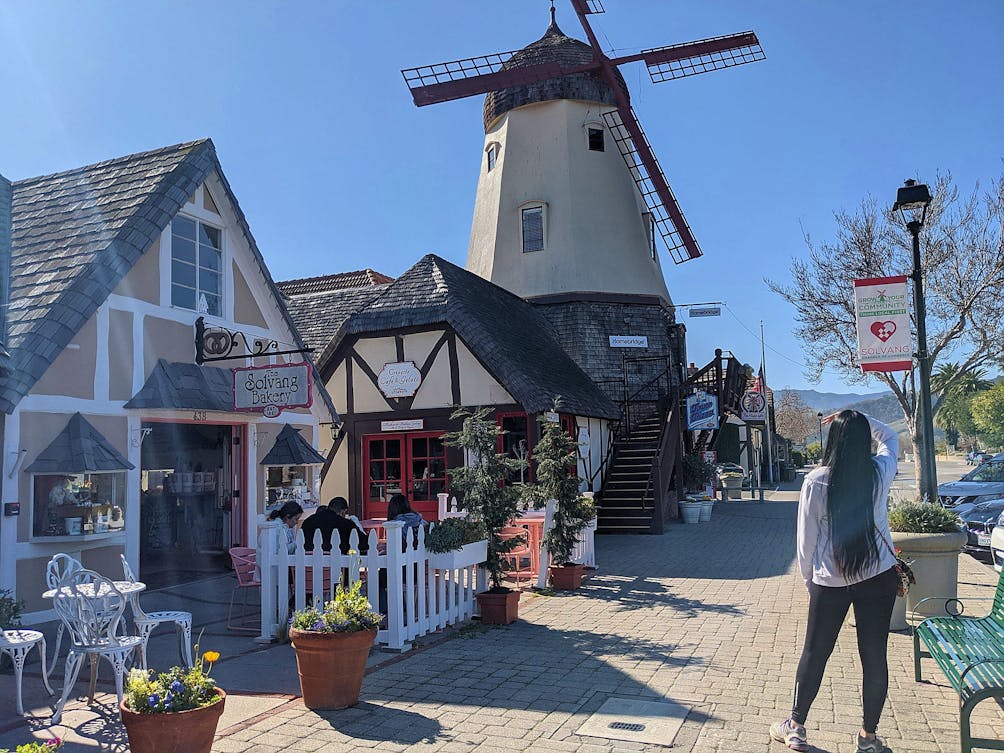 At the southern end of the park, backtrack and head east on Park Way. You'll pass the first of many local wineries (Carivintas) and at the quaint yellow Bit O' Denmark Restaurant (housed in a historic 100+ year old ex-school building, the oldest in town), turn right and head straight for the famous windmill, one of four in town.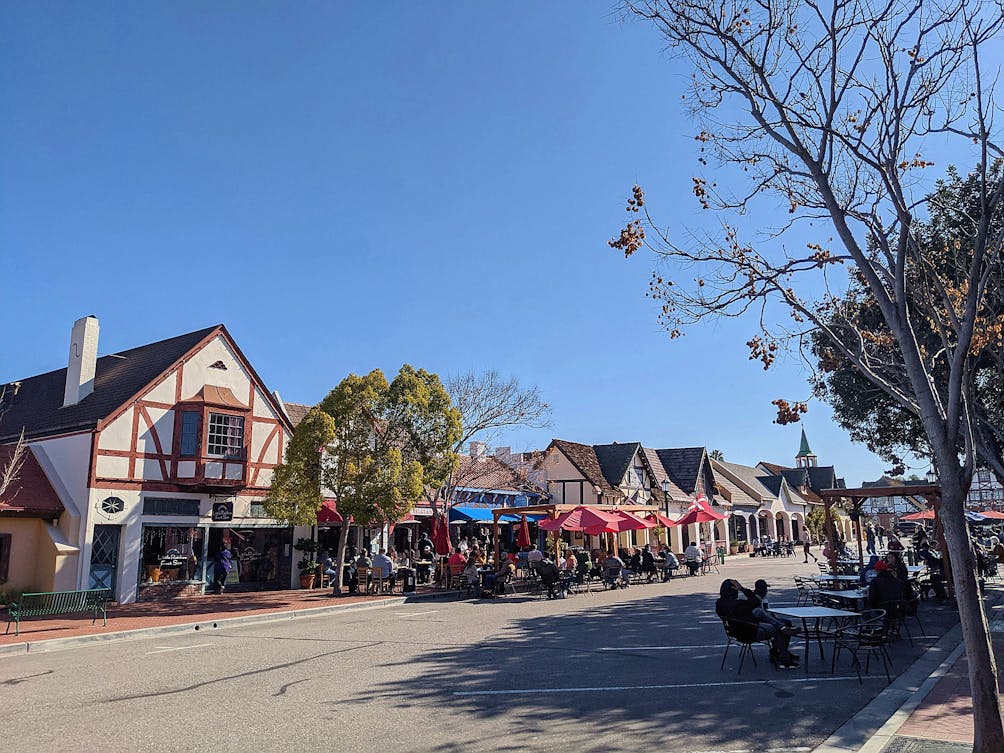 After taking some inevitable portrait shots, head north and turn left at Copenhagen Drive, the main pedestrian road that has droves of Danish delectables. Opt for the famous aebleskiver (Danish pancakes with powdered sugar and raspberry jam) and Danish sausages at Solvang Restaurant, and grab some Danish pastries (such as kransekake, a traditional almond-based cake) at the Danish Mill Bakery. The treats are endless, and it's hard not to visit every shop!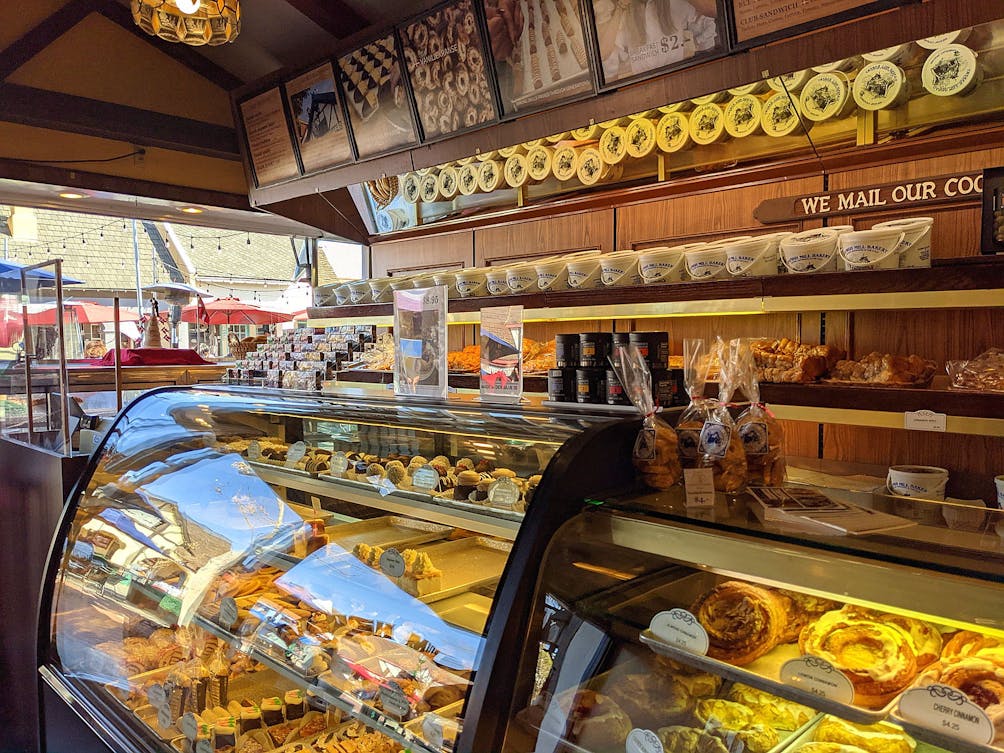 At the end of the street, find the information center and Hamlet Square, home to more thatched-roof buildings, another windmill, and Lucky Dogg Winery around the corner. When you've explored the town's primary offerings, head north on Atterdag Road to reach the area's best public park, which of course is named Hans Christian Andersen park. A castle-like entrance leads you to a 1-mile loop trail through the quaint park, featuring an oak grove picnic area and grassy meadows. After completing the loop, head back to Mission Road and take it east to your car. Skål!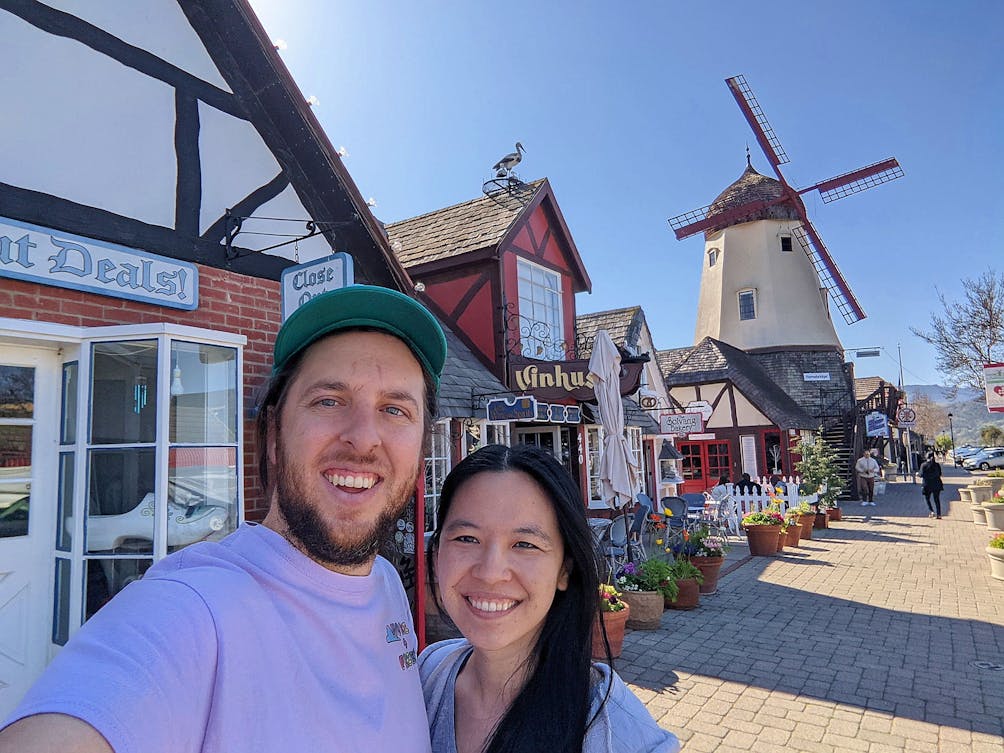 To get to your Solvang starting point, take the US-101 or CA-154 to the CA-246. From the US-101 exit (Buellton), pass by OstrichLand USA and head east for 3.3 miles to get to the Little Mermaid Fountain. From the CA-154 exit, head 5 miles west. Dog-friendly!
Story and photos by Matt Pawlik.
Bring the Outdoors to Your Inbox
Sign up for our weekly email and stay up to date on where to explore in California.
* No spam, that's a funky food!