Sipping Through the Valley
Where to Wine Taste in Anderson Valley
Anderson Valley is best known for its pinots, but you'll find almost every kind of wine here ... so take your time. It's hard to go wrong in these parts, but here are a few wineries we really like:
Handley Cellars: In 1982 Milla Handley produced her first vintage—250 cases of chardonnay—in the basement of her home, and made history as the first woman winemaker and owner in the country to establish a label with her own name. And what a name it is! Handley Cellars possesses a friendly, independent, and down-to-earth spirit, with wines just as down to earth—Anderson Valley's earth—and is committed to wines with characteristics true and distinct to the appellation, and to working with small local family growers. We like their 2016 Estate Vineyard Chardonnay, and their 2016 RSM Pinot. A lot.
Goldeneye: It's golden in the eyes of many for a very simple reason: Goldeneye is the gold standard for longevity in winemaking excellence. The name comes from its lovely location along the migratory pathway of goldeneye ducks. Their reputation comes from making world-class pinots that win high points on the regular. Their 2015 Confluence Vineyard Pinot Noir is sublime, and earned 92 points from Wine Enthusiast.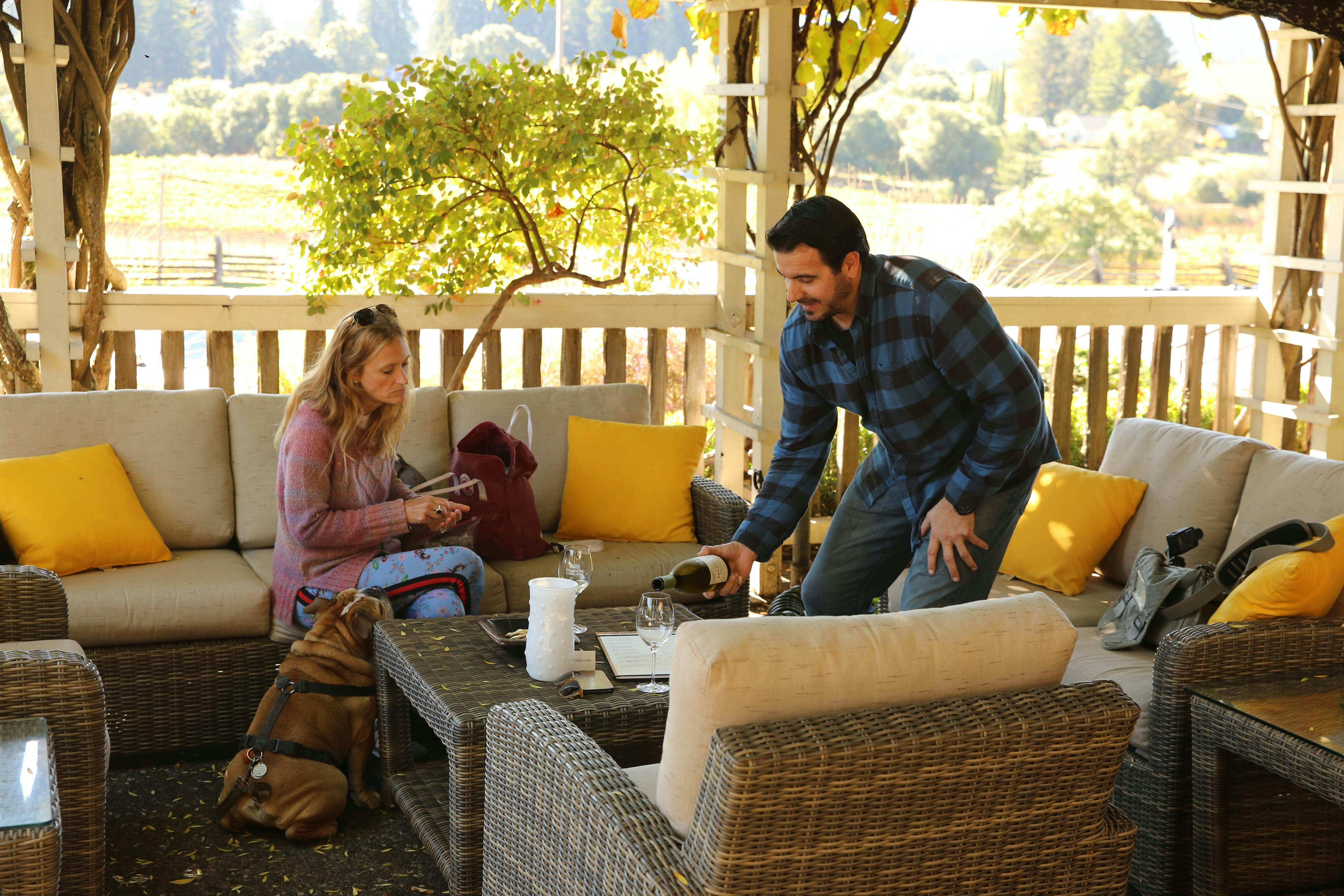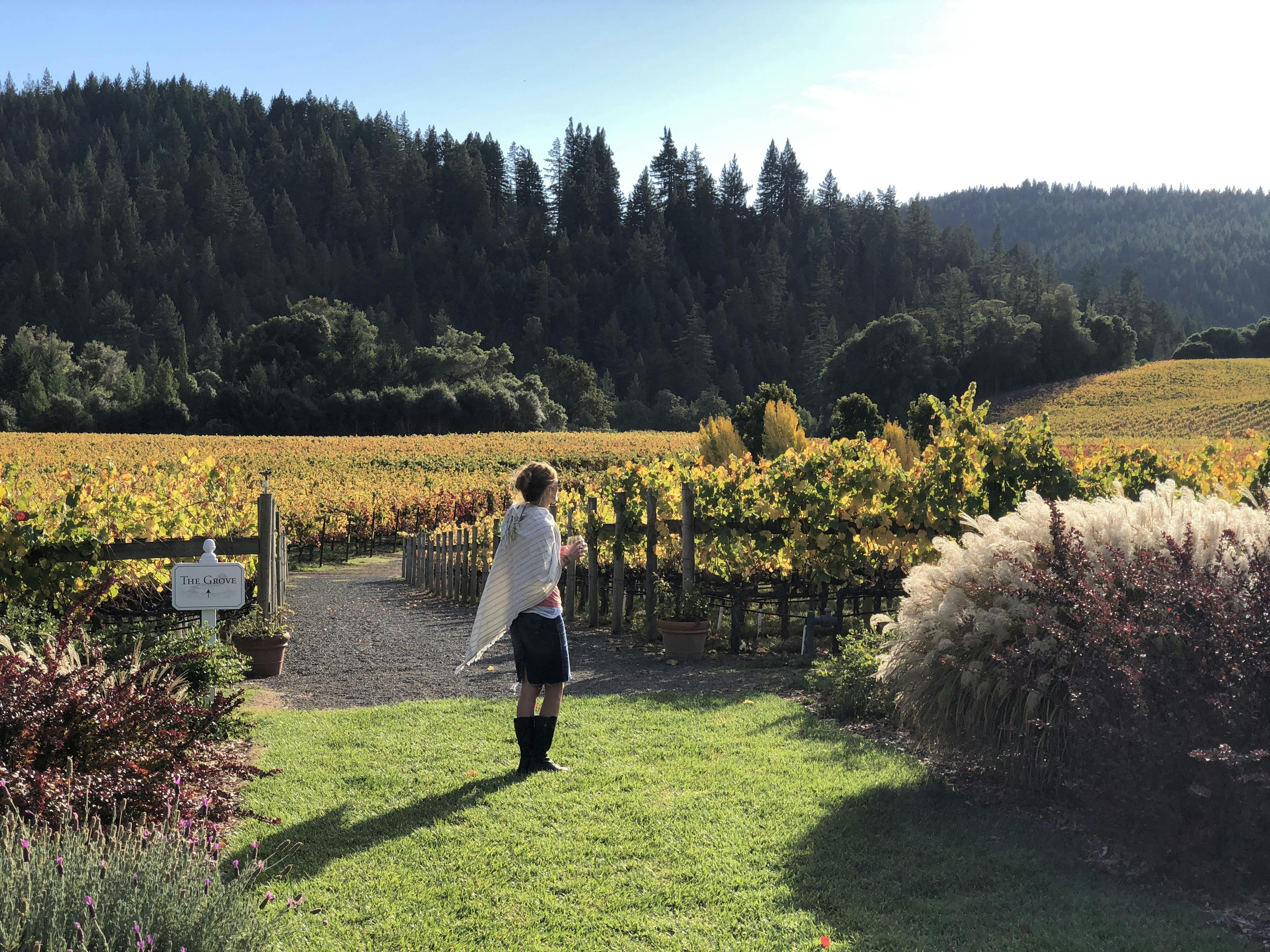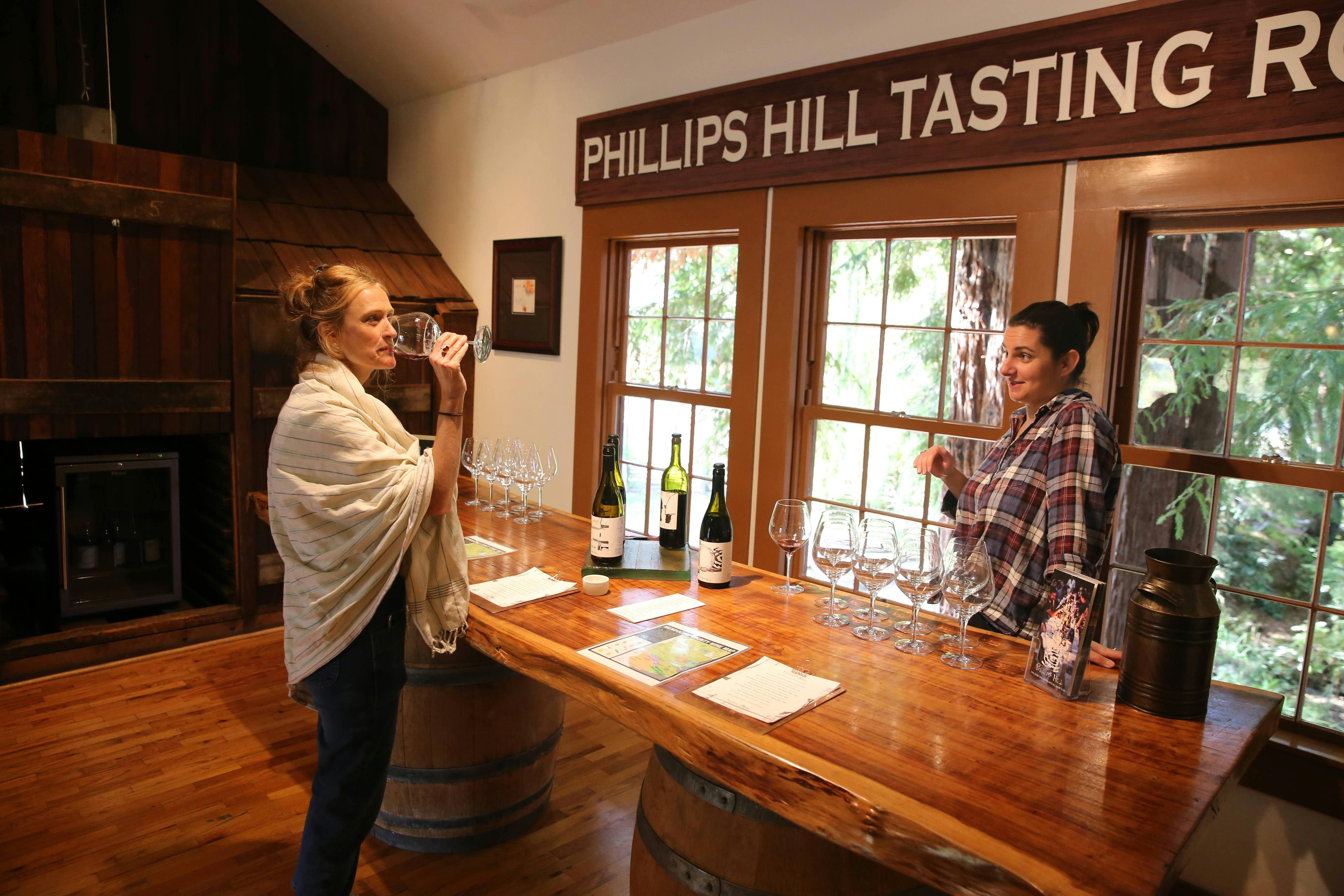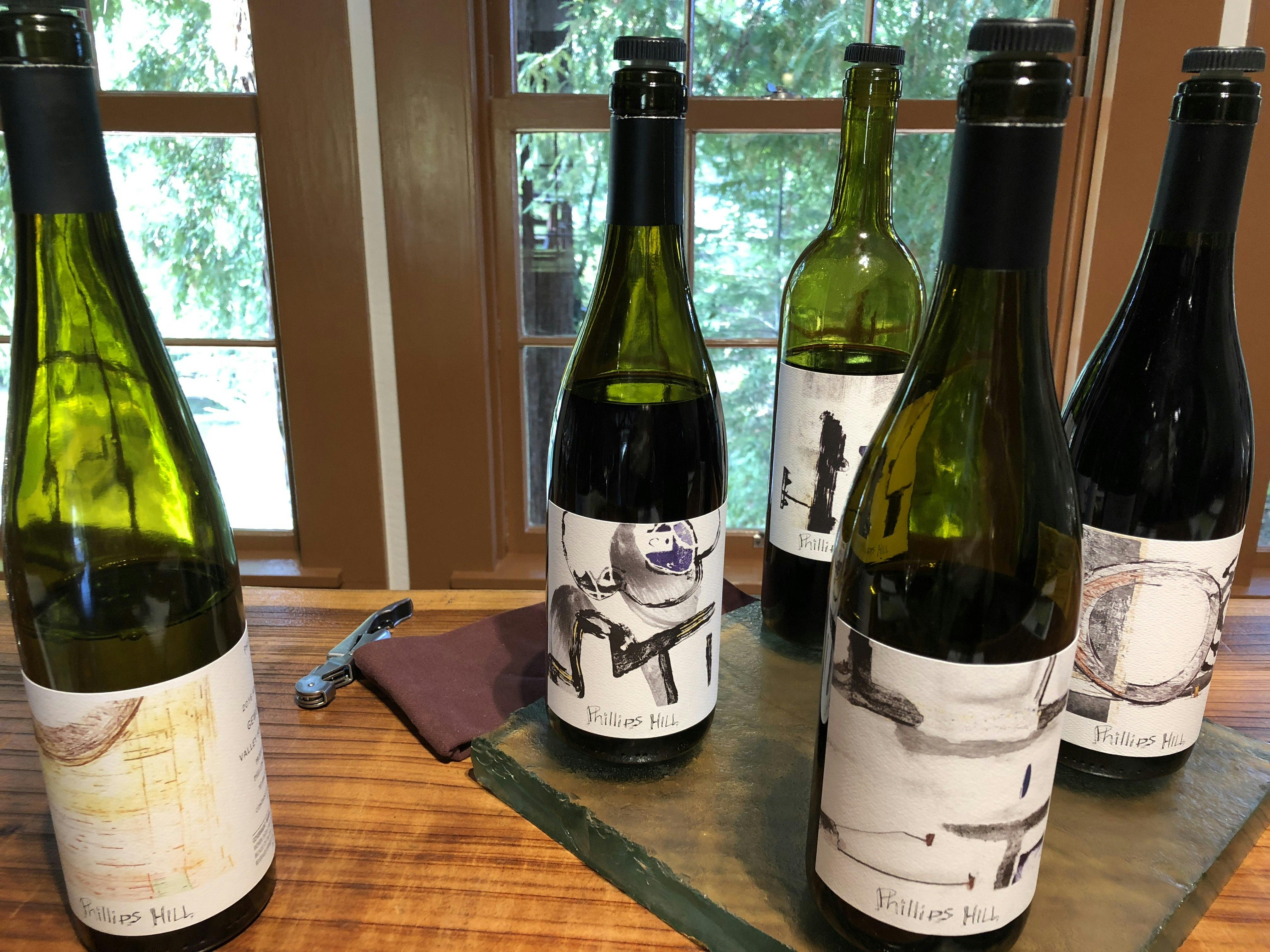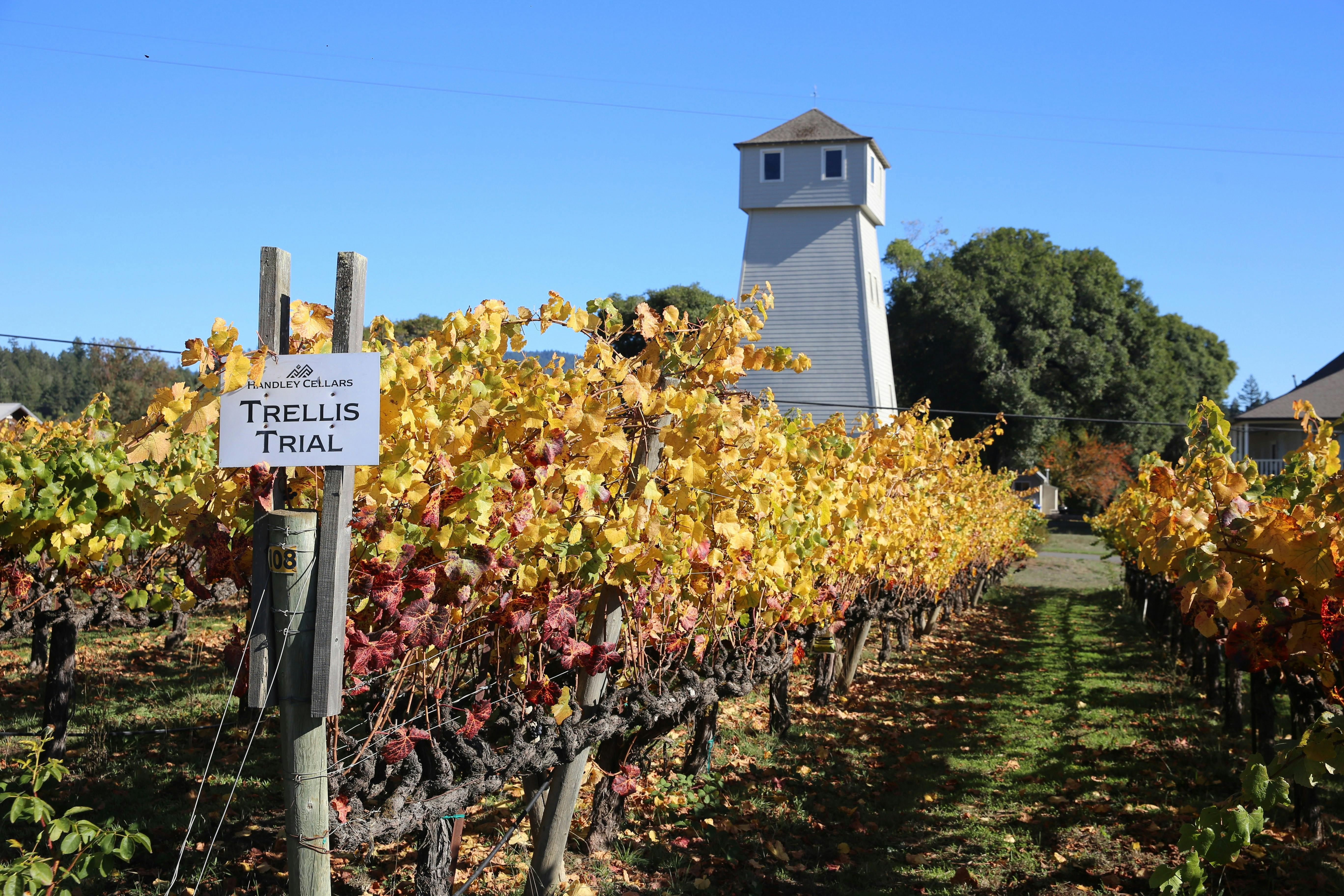 Other Notables: Phillips Hill has an utterly charming tasting room at a former apple dryer barn. Their wine labels are some of the most original for artfulness, which also describes their wines, created using old-world winemaking practices (heavily French influenced) from new world vineyards. We like their Riesling and Tempranillo. Navarro Vineyards, a wine pioneer of this region, is always a treat, as are many of their price points. For an outstanding white that's crisp with just enough sweet, at $17 Edelzwicker puts the jolly in your holiday. Their Pinot Deep End blend is stand out. Down the road, Pennyroyal Farm  is large and modern, with a patio that makes you want to linger longer, the wines here are fresh and contemporary. Penny Royal also makes cheese, direct from the onsite goats and sheep, raised and pampered from birth (B-ahhh).
BONUS: Located at the top of Anderson Valley (before you enter or upon leaving it) Yorkville Cellars is a gem. Do not be dissuaded by its tucked-off location or unfussy exterior banner-style signage … this winery is making some of the best Bordeaux blends you'll taste. And their prices feel like steals, especially for the holidays. The 2016 Hi-Rollr ($22) is easy drinking for all food types, their 2015 Merlot is a worthy Double Gold Medal winner, their rosés are for every day, and the 2015 Petit Verdot ($34) is good if you can get it before it sells out! Tip: Be sure to do their blind tasting test ... if you score anywhere close to 50% accuracy, do let us know ....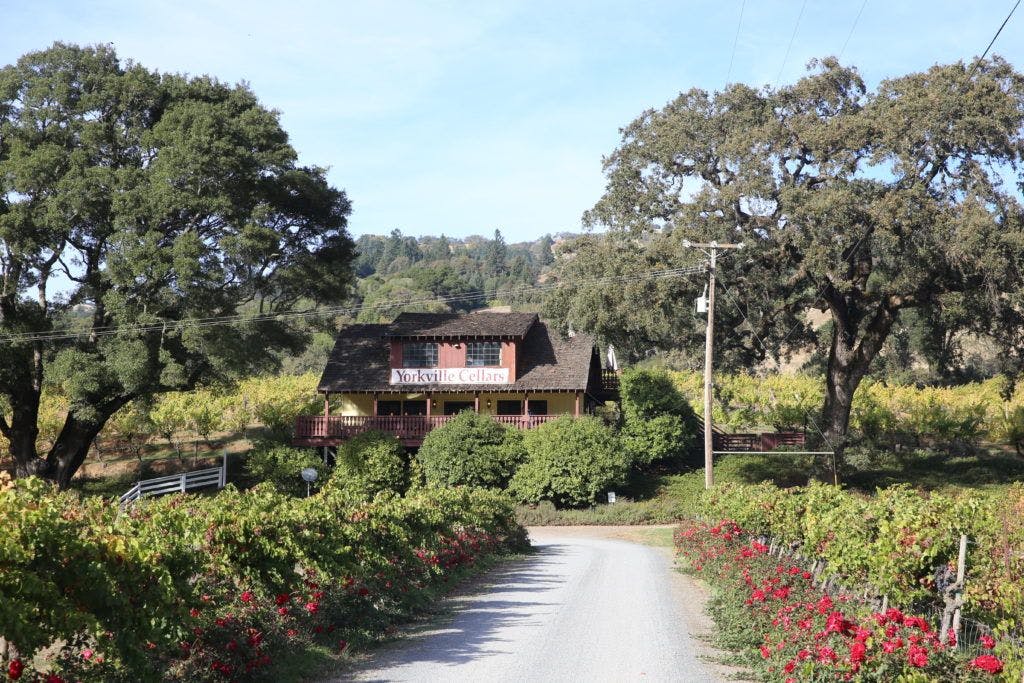 Bring the Outdoors to Your Inbox
Sign up for our weekly email and stay up to date on where to explore in California.
* No spam, that's a funky food!