Best in Snow
Winter Getaway to Plumas County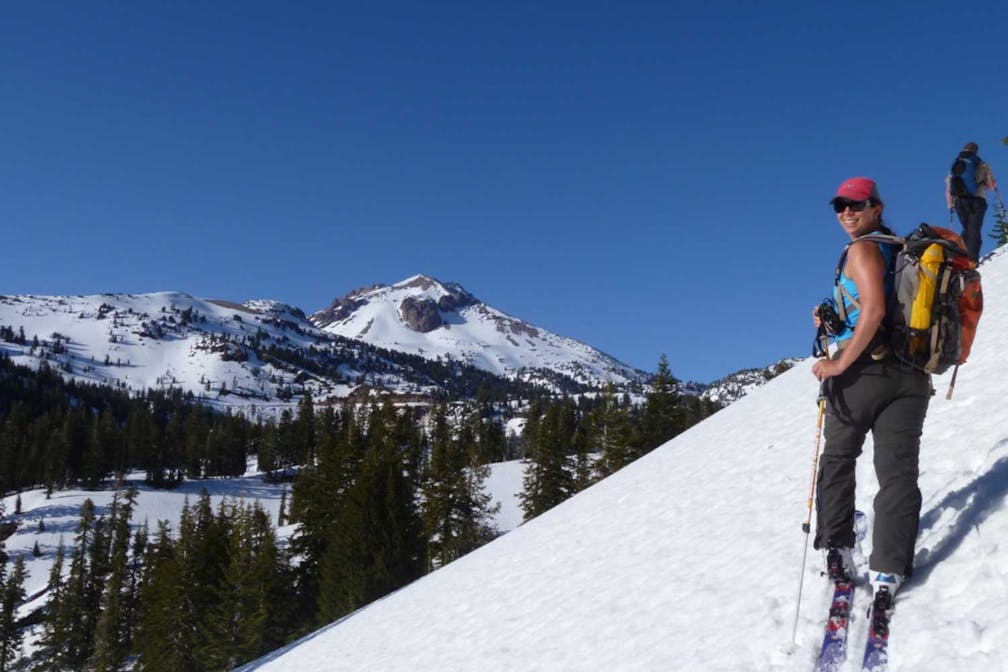 Plumas County is a northern Sierra Nevada dreamland year-round, with vast outdoor spaces, places, and races! In winter, snowshoe Lassen Volcanic National Park, downhill ski at charming Coppervale Resort, have a blast at the quirky Longboard Races, and warm up to winter with the uber-tasty Chilly Chili Cook-off festival—including music, s'mores by the fire, ice skating, and a crazy hat contest.
Winter in Lassen Volcanic National Park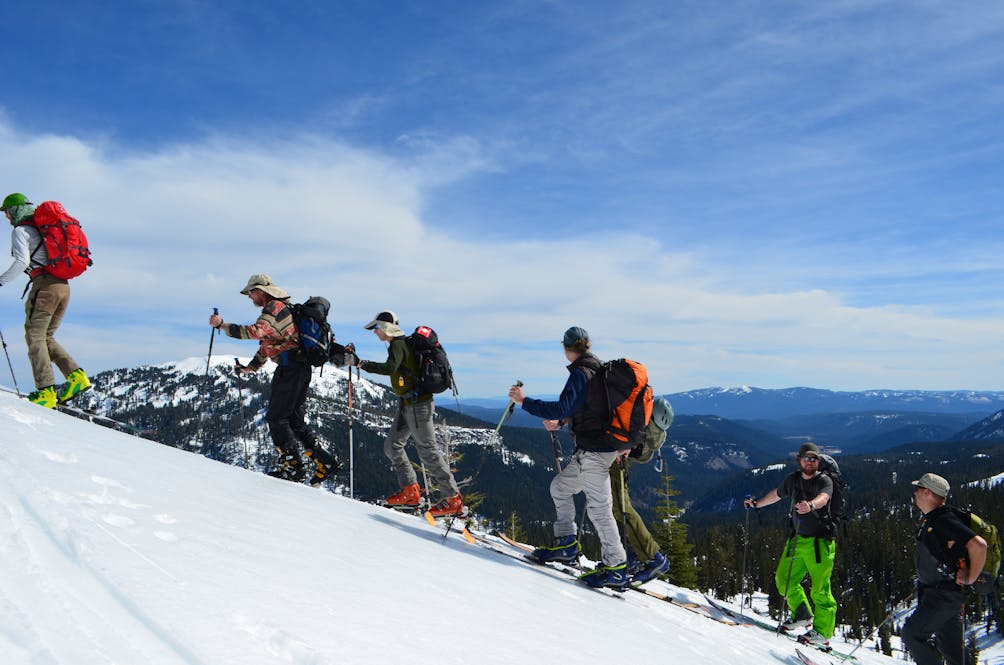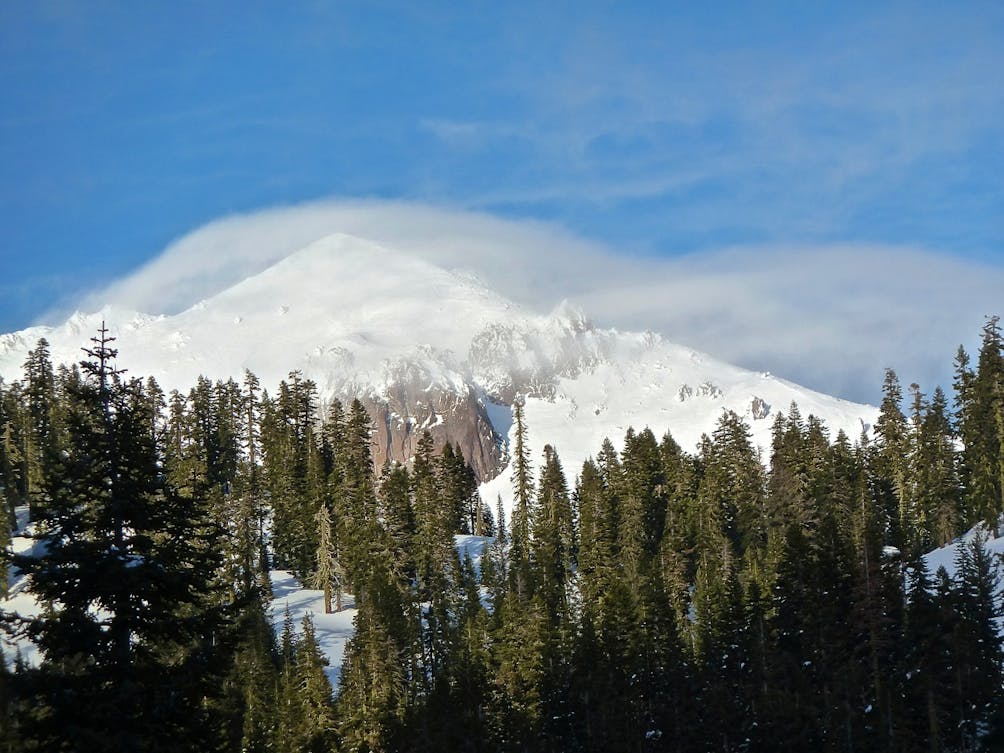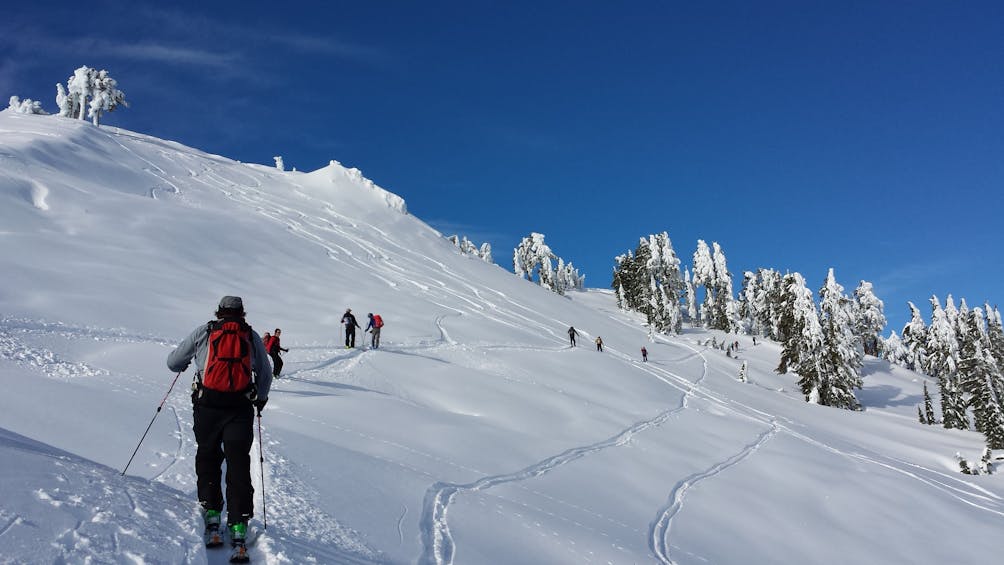 See the forest for the trees in Plumas County! Add in peaks, lakes, and wowing Sierra Nevada views. Plumas National Forest and Lassen National Forest offer all kinds of snowshoe treks and cross-country glides—from beginner friendly and sweetly groomed, to more advanced backcountry adventures for the skilled adventurers. Check out Plumas County's top cross-country and snowshoe hikes and trails.
It's one of California's less-traveled national parks, and in winter it's a snowy wonderland. Visit Lassen Volcanic National Park for snowshoe and cross-country ski adventures. Head out on a snowshoe hike around Manzanita Lake or go on a ranger-guided snowshoe adventure amid the park's majestic red fir forest. Check out Lassen's Winter Activity Guide.
Find your perfect lodging in Plumas County
Blast from the Past!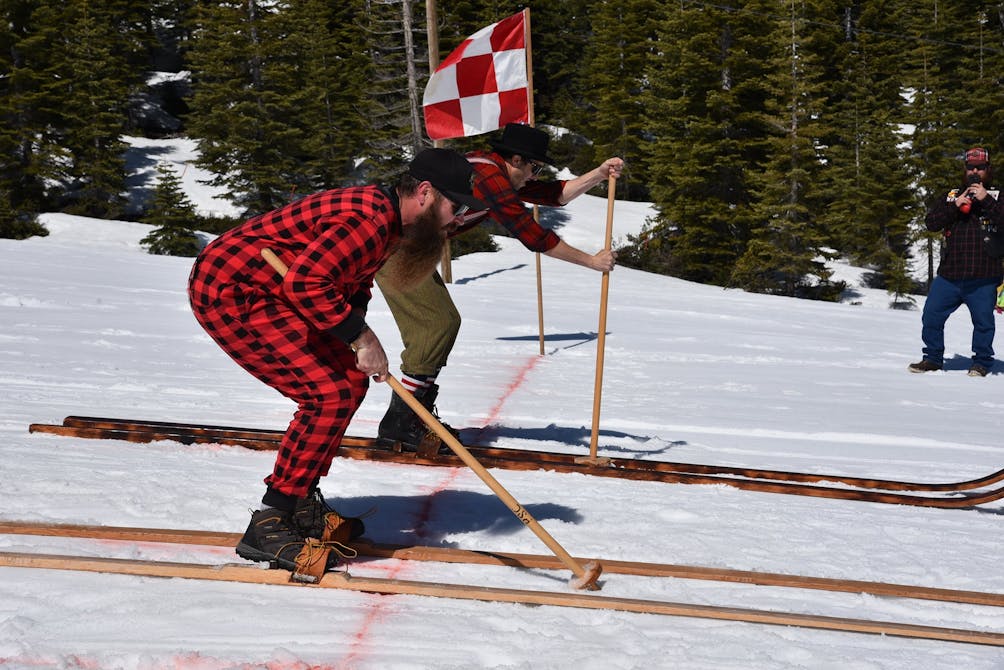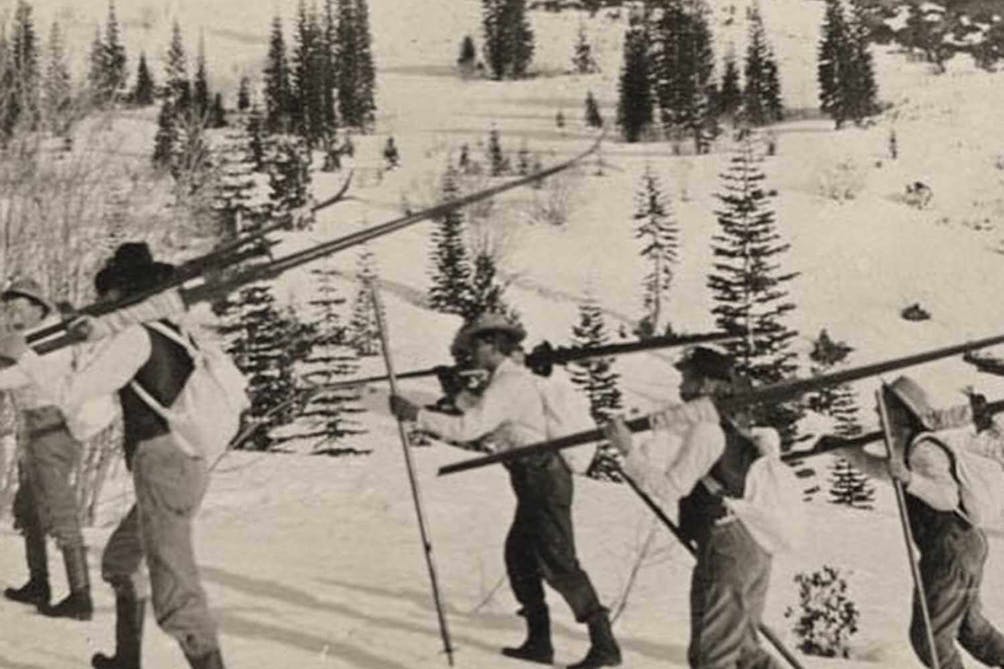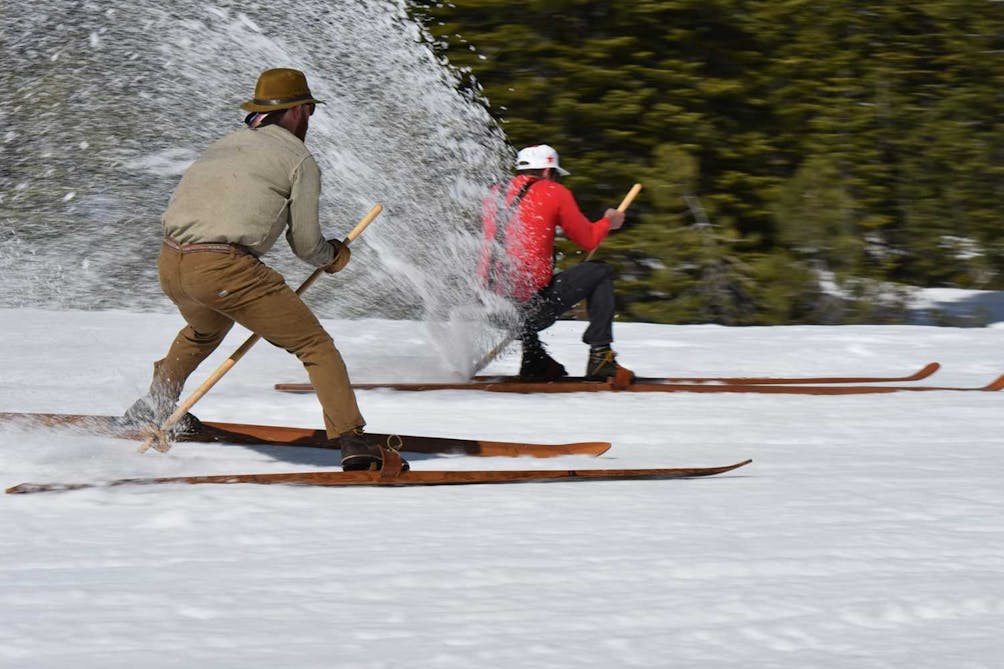 Ever raced 88 miles per hour on two old-school pieces of wood? Plumas County's infamous Longboard Races are good old-fashioned frivolous fun. Originally known as "Norway Skates" these unique long skis were used in the 1800s for faster travel in winter wilderness.
Today, speed demons strap onto longboards up to 15 feet long and made from Douglas fir, and race! The wild and quirky fun happens every third Sunday through March at Johnsville Historic Ski Bowl (also known as the Eureka Ski Bowl). This is where the western hemisphere's first downhill skiing competition was held, in 1861. Or you can strap on downhill skis or a snowboard and take to the scenery and slopes at charming and quaint Coppervale Ski Hill.
BONUS: Advanced backcountry adventurers can check out the Eureka Peak route.
Bucks Lake offers cross-country skiing, snowshoeing, snowmobiling, and backcountry skiing. An easy three-mile ski gets you to Lakeshore Lodge with a view of Bucks Lake. If you're seeking more backcountry adventure skiing or snowshoeing, head into the Bucks Lake Wilderness and adventure along the Pacific Crest Trail.
Find your perfect lodging in Plumas County
When It's Chilly, Chili!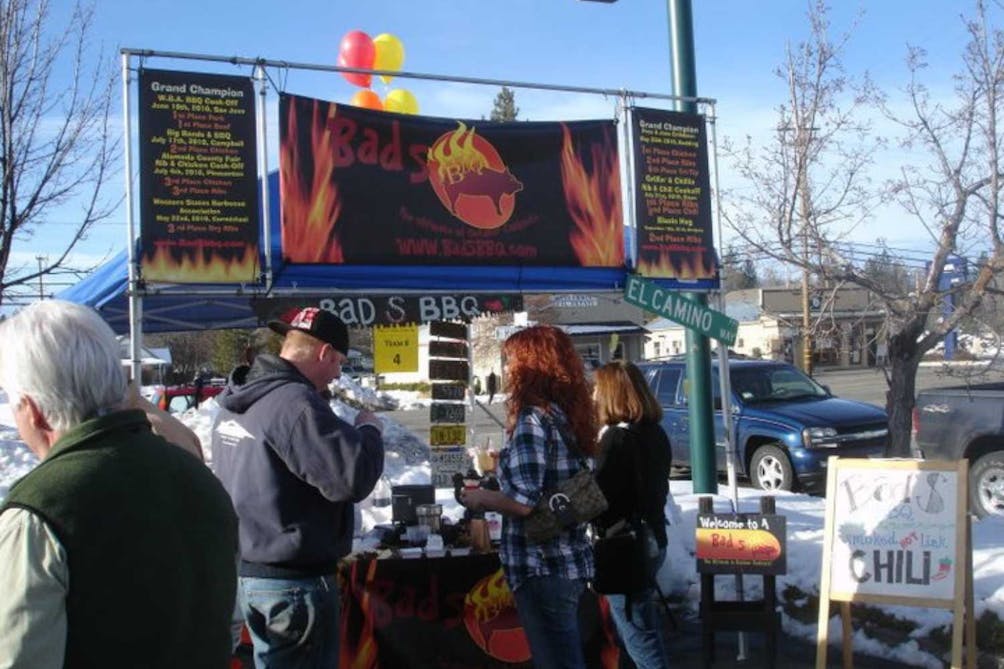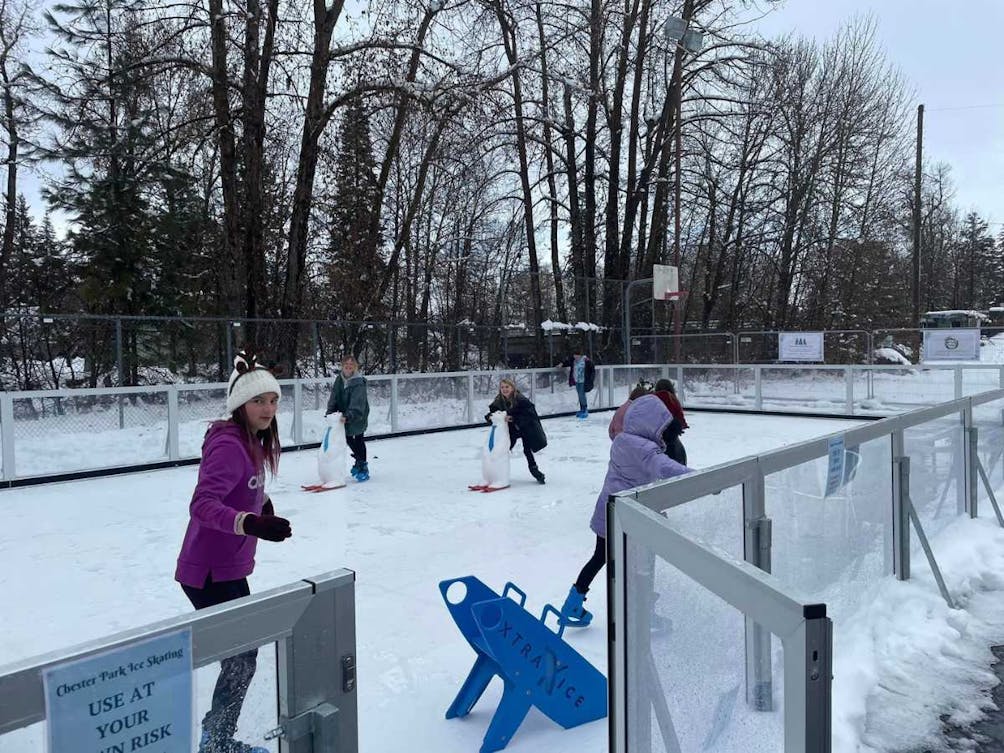 I'm not chilly, I'm eating chili! Warm up to winter at Plumas County's famous Chilly Chili Cook-off—President's Day Weekend, February 18, at Chester Park. This isn't just any chili event: It's a full-on afternoon festival with music, ice carvings, s'mores by the fire, and—yep—a crazy hat (toque) contest! 15 tasty chilis will be served to sample and savor.
Good glidings: The Chilly Chili festival supports the brand-new outdoor Ice Rink at Chester Park.
Bring the Outdoors to Your Inbox
Sign up for our weekly email and stay up to date on where to explore in California.
* No spam, that's a funky food!