Your Winter Wellness Retreat: La Quinta
Winter Wellness Retreat in La Quinta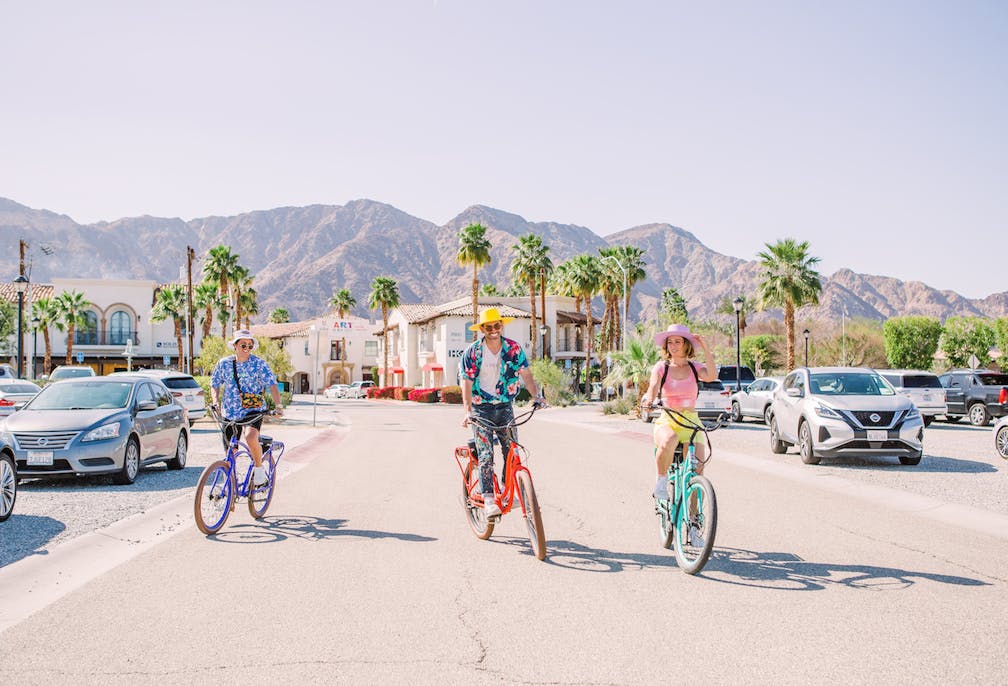 La Quinta is one of SoCal's best-kept secrets, a land of wild open spaces, deep history, beautiful art, and all kinds of ways to relax and soak in the healing power of nature. Take your pick from abundant hiking and biking trails and experience La Quinta's world-class venues for sports ranging from classic (golf) to cool ( skateboarding) to newly popular (pickleball!).
Pedal Pleasures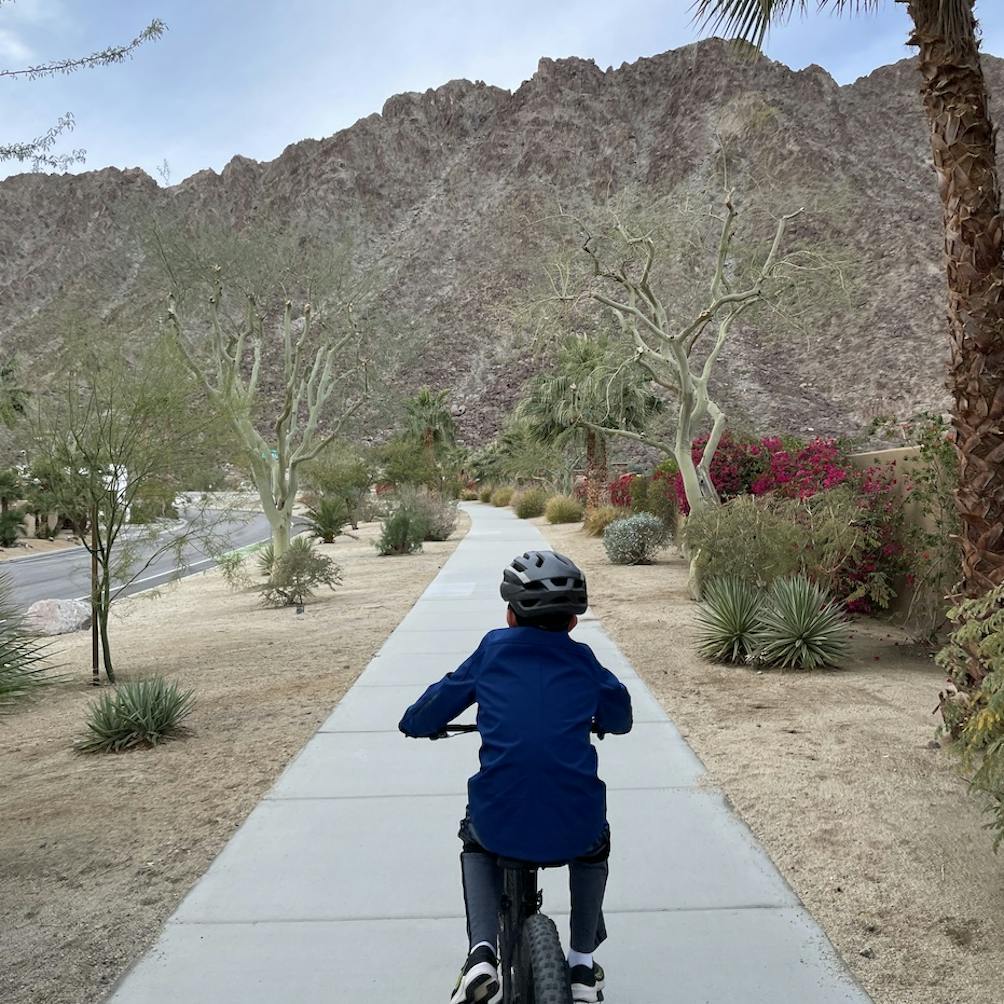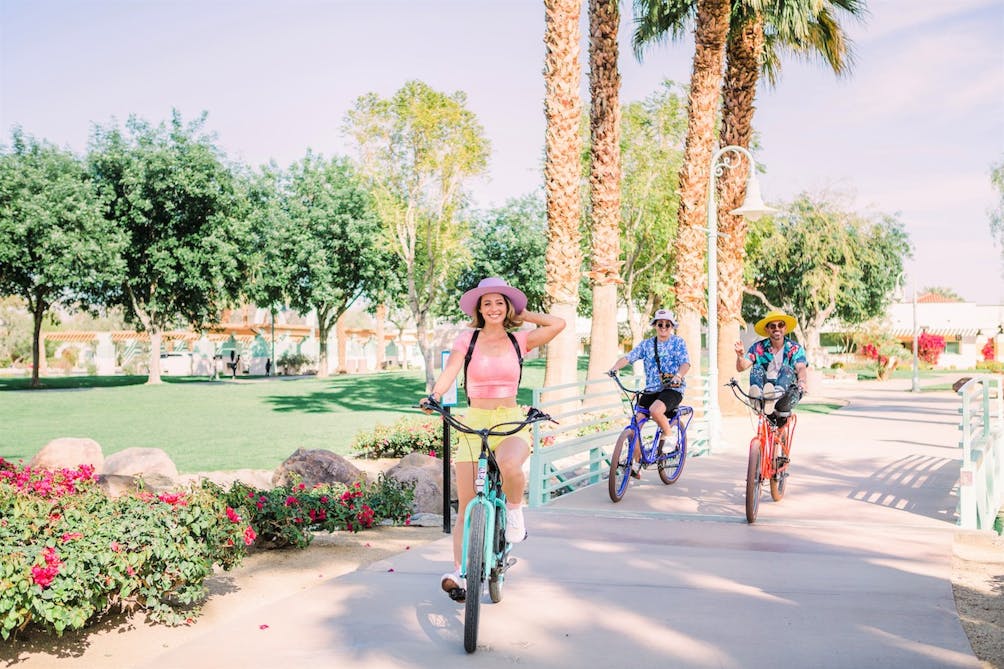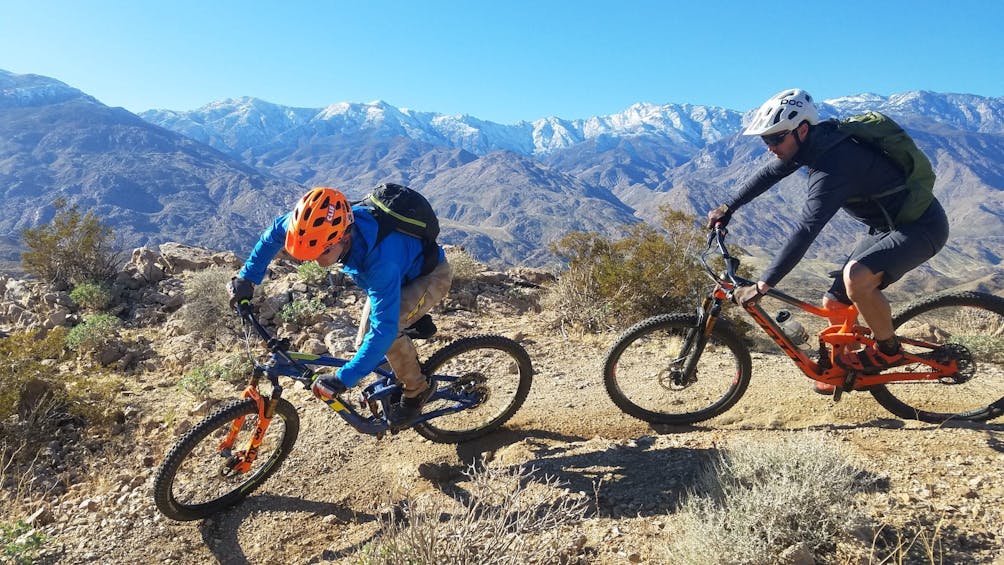 There's a reason that IRONMAN athletes come to La Quinta … it's got so much wide-open space for all kinds of activity, including biking. But you don't have to be an elite athlete to pedal the variety of trails in and around La Quinta. Rent a cruiser or an E-bike and take a nice, relaxing ride all around the city, enjoying paved routes and stopping for food and drinks. Mountain bikers of all skill levels can head for the surrounding desert trails. The La Quinta Cove Trail is wide enough for hikers and bikers to happily share, and great for beginner mountain bikers. The Bear Creek Oasis Trail is ideal for all levels, with a few undulating sections for a little extra challenge, and the Boo Hoff Inner Loop is pure singletrack fun with huge views of the desert. E-bikes are allowed on many trails.
Find Your Perfect Bike Trail in La Quinta
La Quinta Art Walk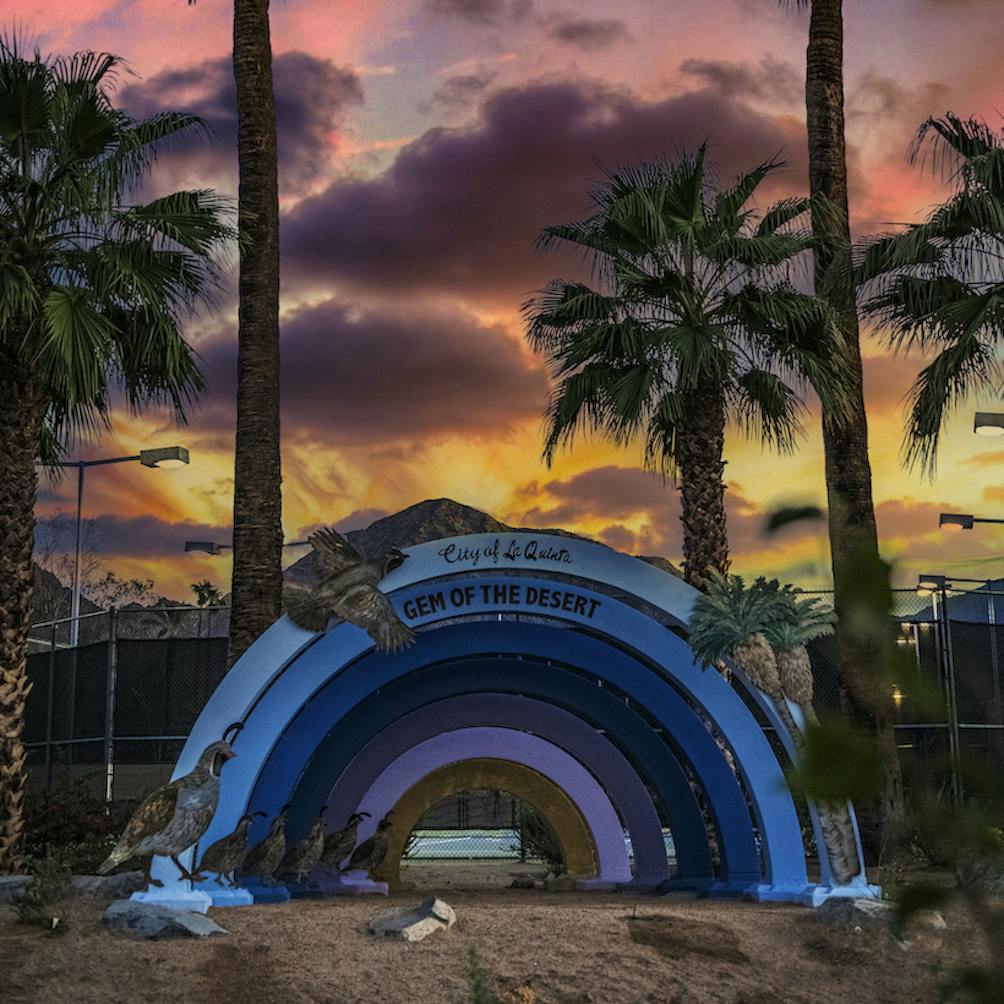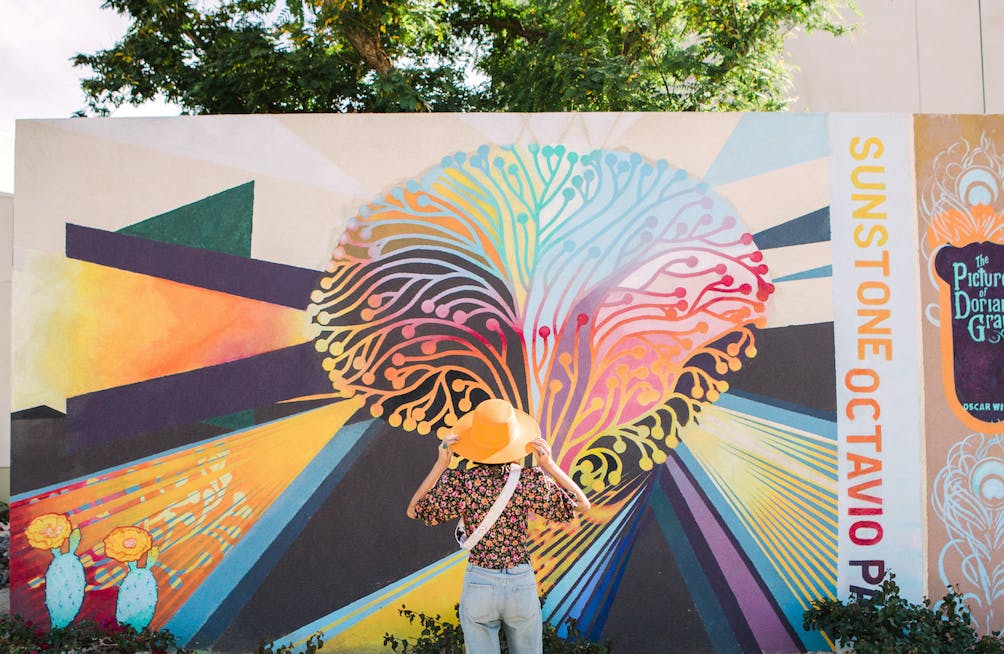 Sure, a stroll in La Quinta features classic scenery like palm trees, a mountainous backdrop, and a desert landscape unfolding in all directions. But La Quinta is also home to one of the West's best and most diverse public art walks, featuring gardens, memorials, monuments, mosaics, fountains, murals, and more. The city's Art in Public Places program brings all kinds of amazing and unique beauty to the city and its 15 parks. Choose some favorites from a map and go on an art treasure hunt that's like no other. The La Quinta Public Library has the famous Hydra and Volta murals, and even bus stops have beautiful panels of art and design. Gardens and parks feature sculptures and art emblematic of La Quinta's deep history. Along the way, check out the local art galleries and visit the La Quinta Museum. Download La Quinta's Public Art Walk Map.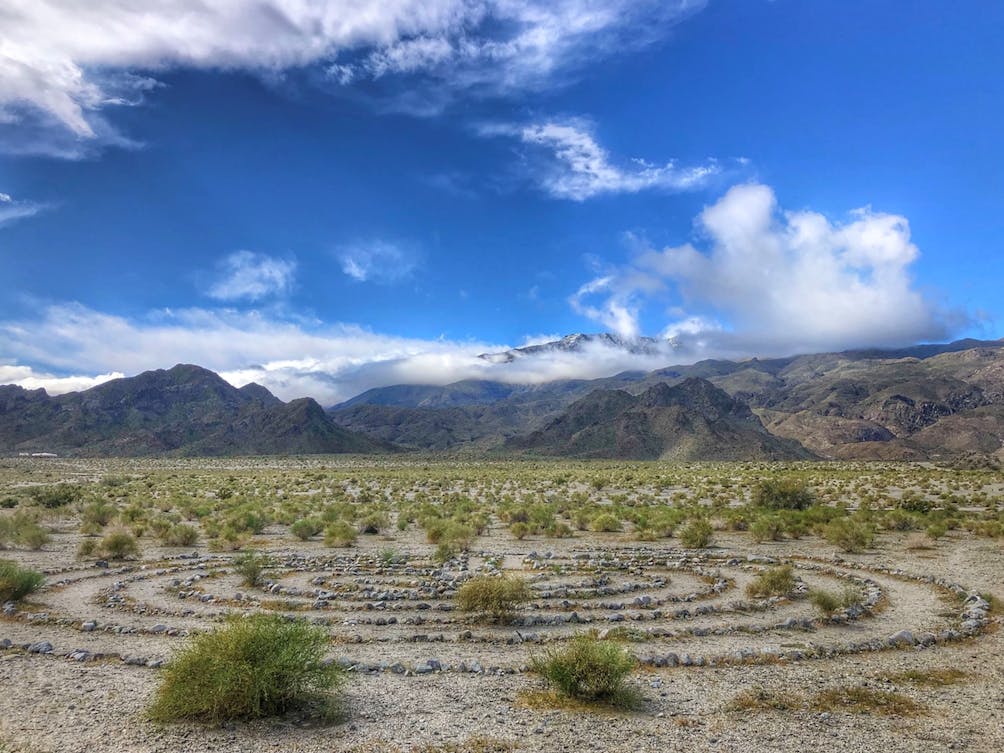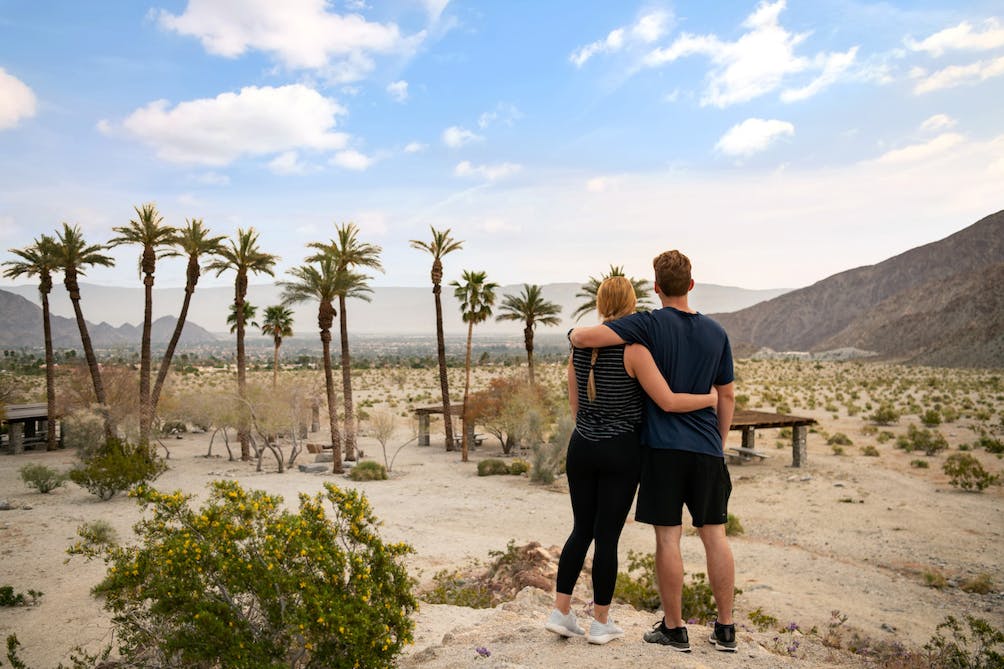 Hiking Tip: La Quinta is a hiking dreamland, including La Quinta Cove, named the "Best Hike in the West" and awash with desert wildflowers. Winter is the season of sublime sunsets over the Santa Rosa Mountains. Catch the show on an easy desert trail that lets you savor the sundown.
Find sunset hikes in La Quinta
World Class Golf, X-Park, Pickleball (no, Seriously)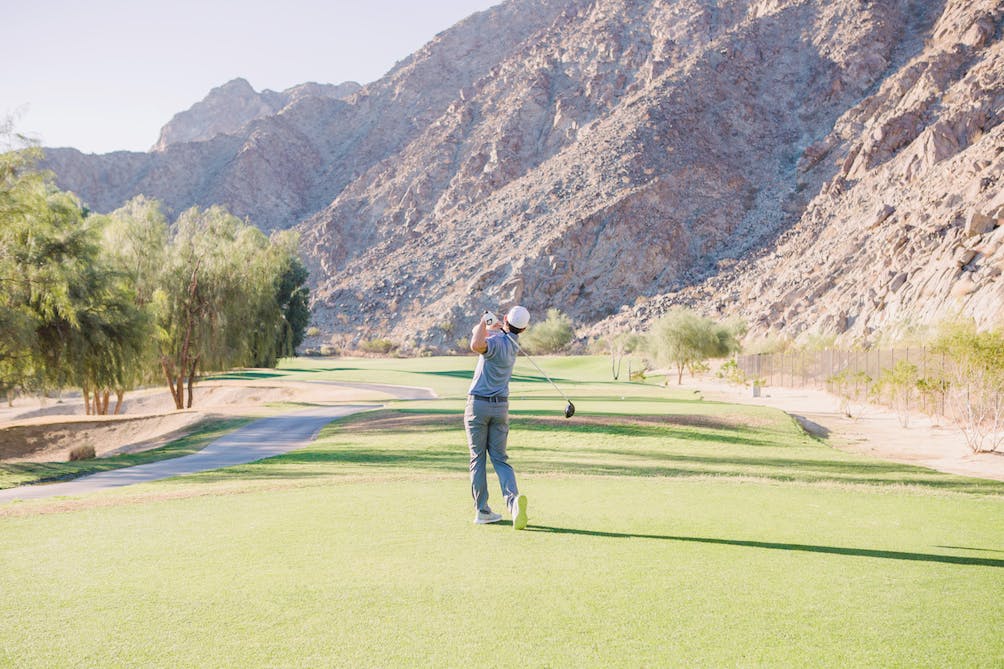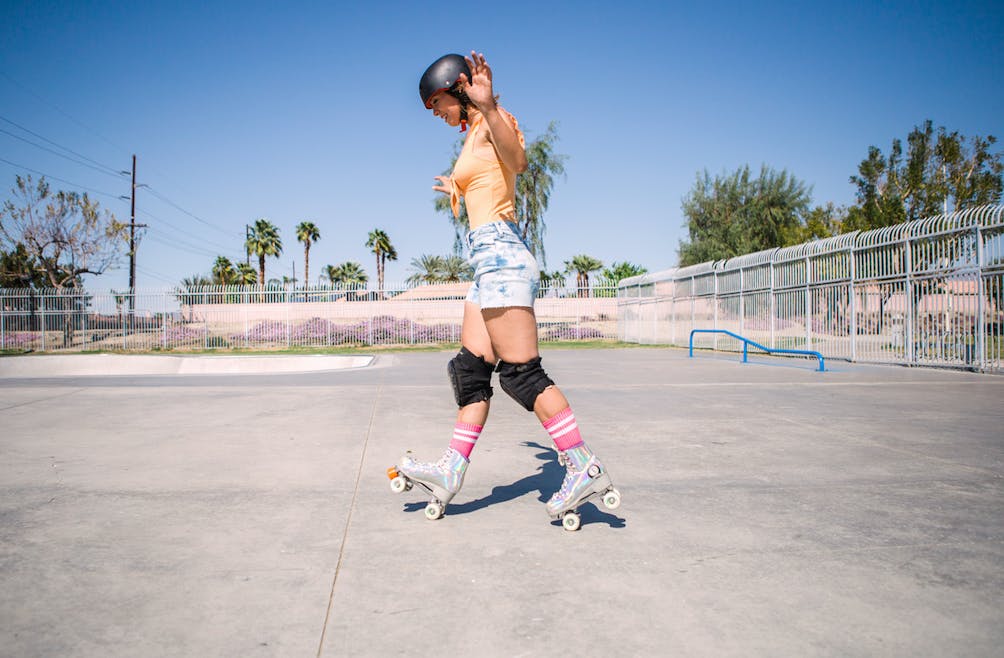 La Quinta is called the golf capital of the world and is a longstanding host city for the PGA Tour The American Express (fka the Bob Hope Classic). Lush golf courses surrounded by an amphitheater of desert mountains are a great way to swing into action and also relax between rounds. La Quinta's SilverRock Resort has the Arnold Palmer Classic Course. Skateboarders and spectators can look forward to X-Park opening this spring. With 31,000 square feet of skate area, it's about to become the largest skate park in the county, complete with a pump track and observation deck. Then there's pickleball … you know, pickleball—the Coachella Valley's new passion sport! For those who don't know, pickleball is a paddleball sport combining features of badminton, table tennis, and tennis. It's become so popular in California that La Quinta has converted many tennis courts into pickleball courts. Game on!
Bring the Outdoors to Your Inbox
Sign up for our weekly email and stay up to date on where to explore in California.
* No spam, that's a funky food!