Secret Stair Master!
Workout Stairway Hike in Pasadena California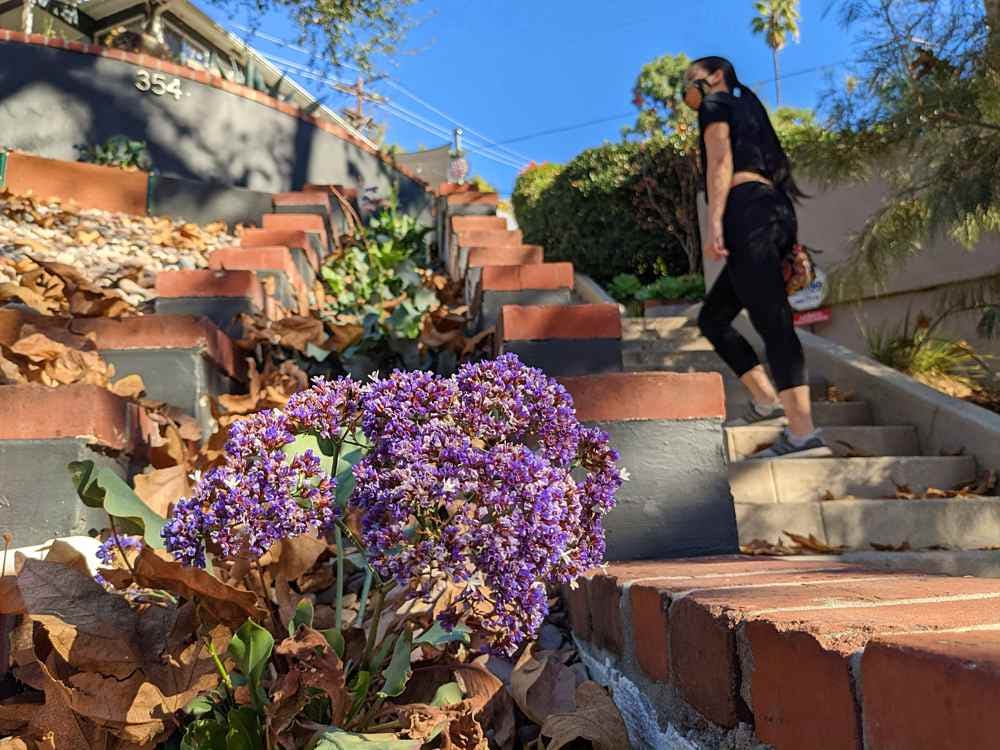 Step up to a wonderful 2-mile, nearly 1000-step workout in peaceful Pasadena that is part leg labor, part suburban stroll, and all serene secret.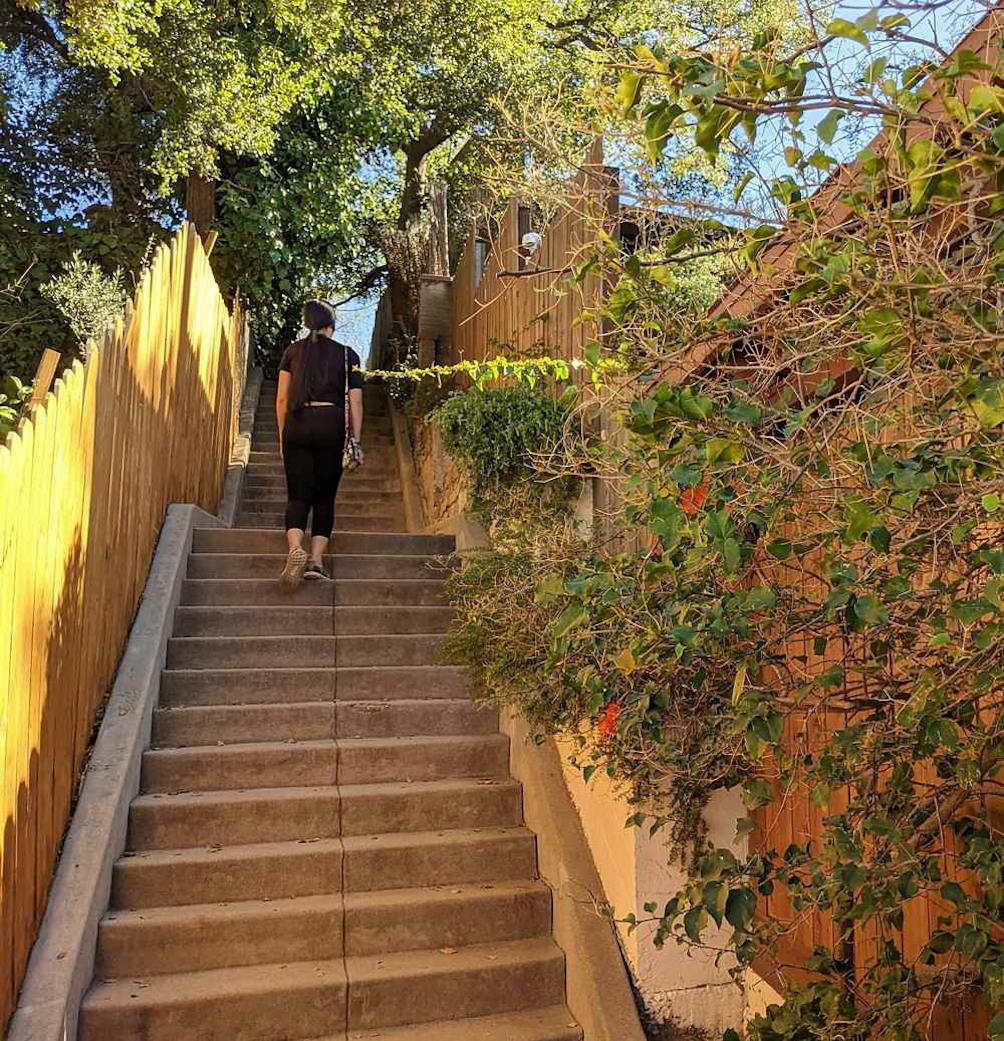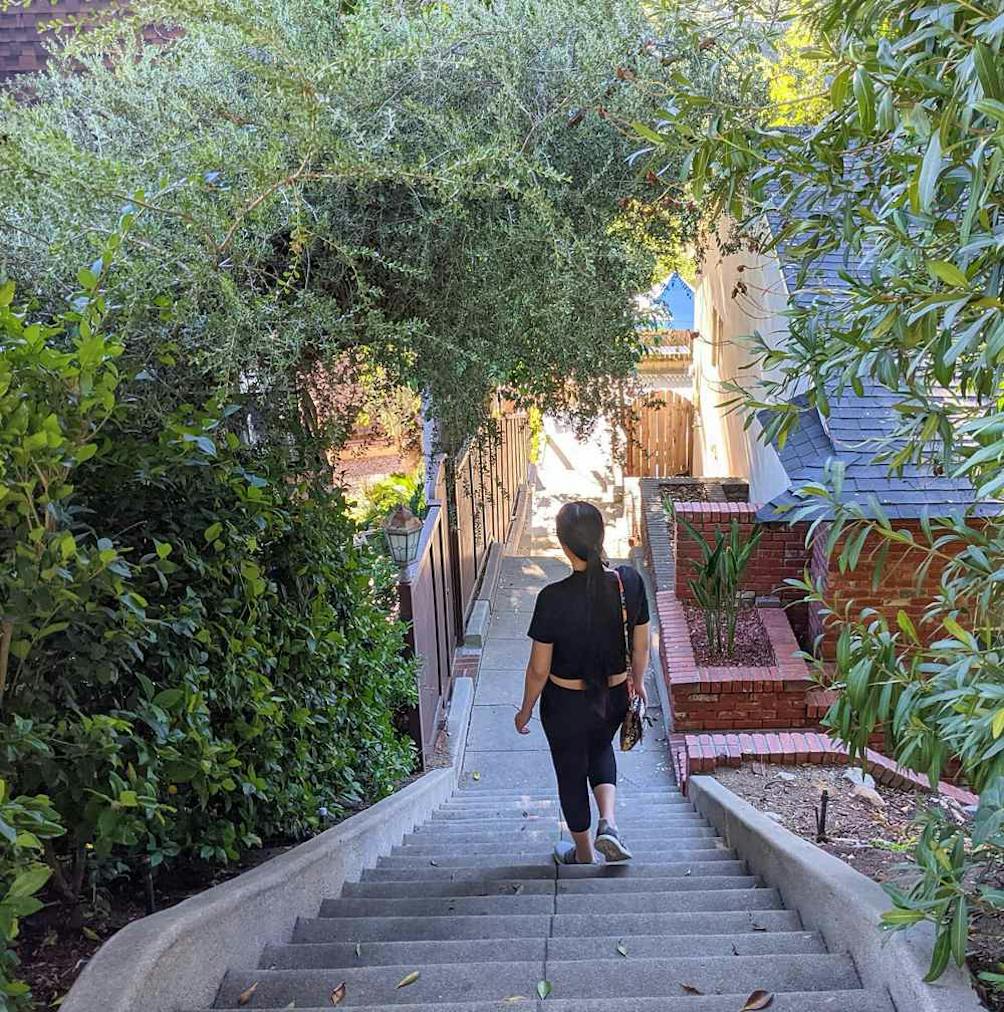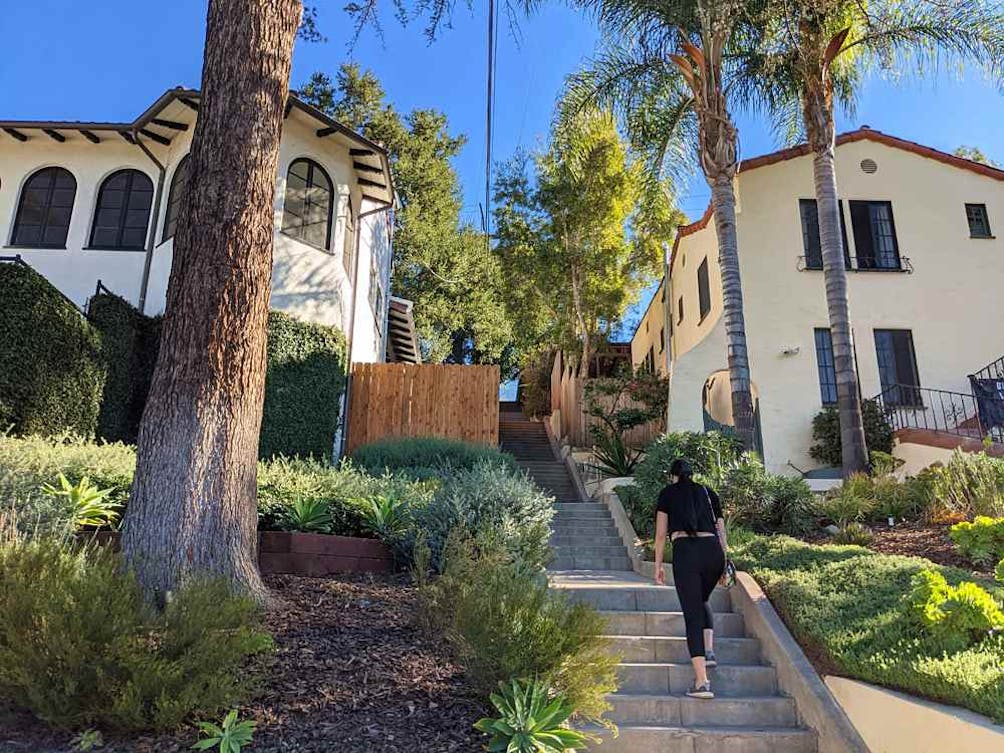 Head to west Pasadena, bordering Eagle Rock, and find street parking at the corner of La Loma Road and Elmwood Drive. Head north on Elmwood Drive for one block to find your first set of stairs (in Charles Fleming's books, these are called the Elmwood Stairs), 98 steps that lead you to Redwood Drive. You may not see a single soul on your concrete ascent, but you will see a variety of architectural designs, including Craftsman (a Pasadena favorite), Victorian, Spanish adobe, and modern homes. It's a beautiful suburban setting with roses, birds of paradise, and other flowers, which is also often shaded due to towering pines, sycamores, and oaks throughout the walk.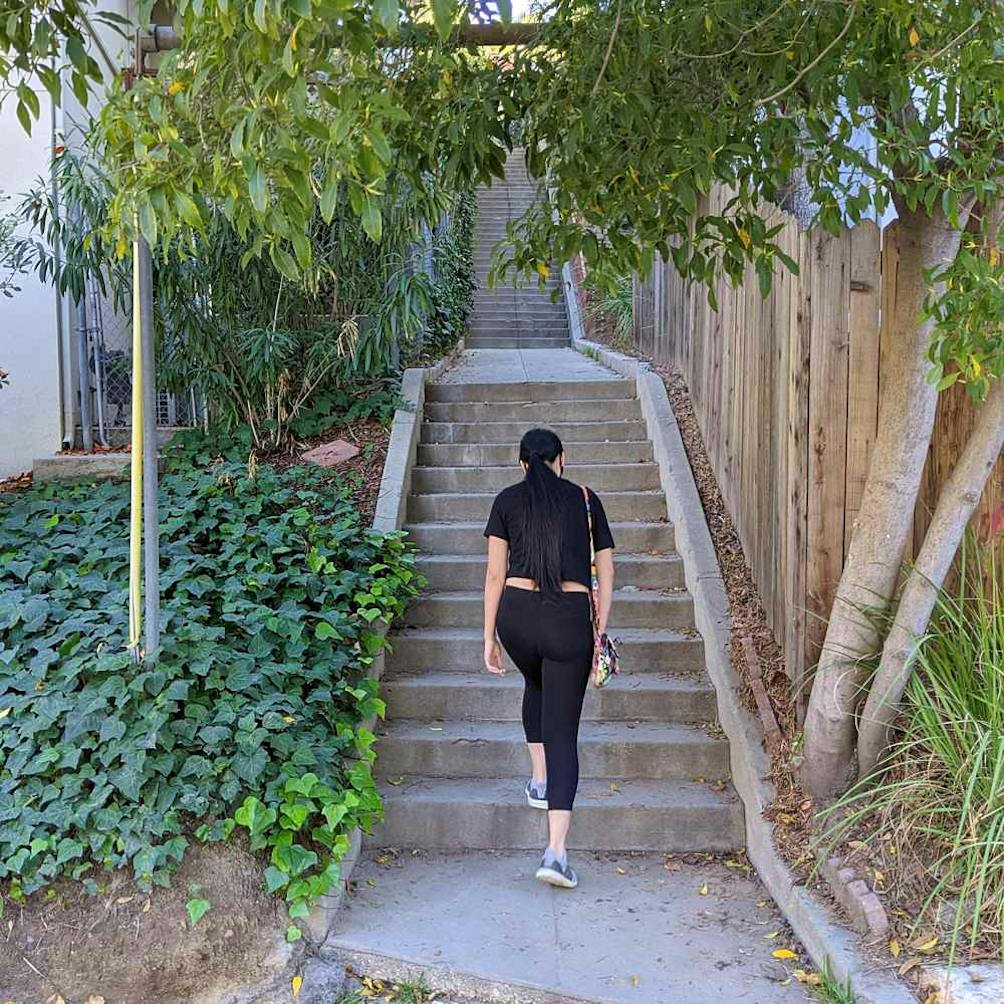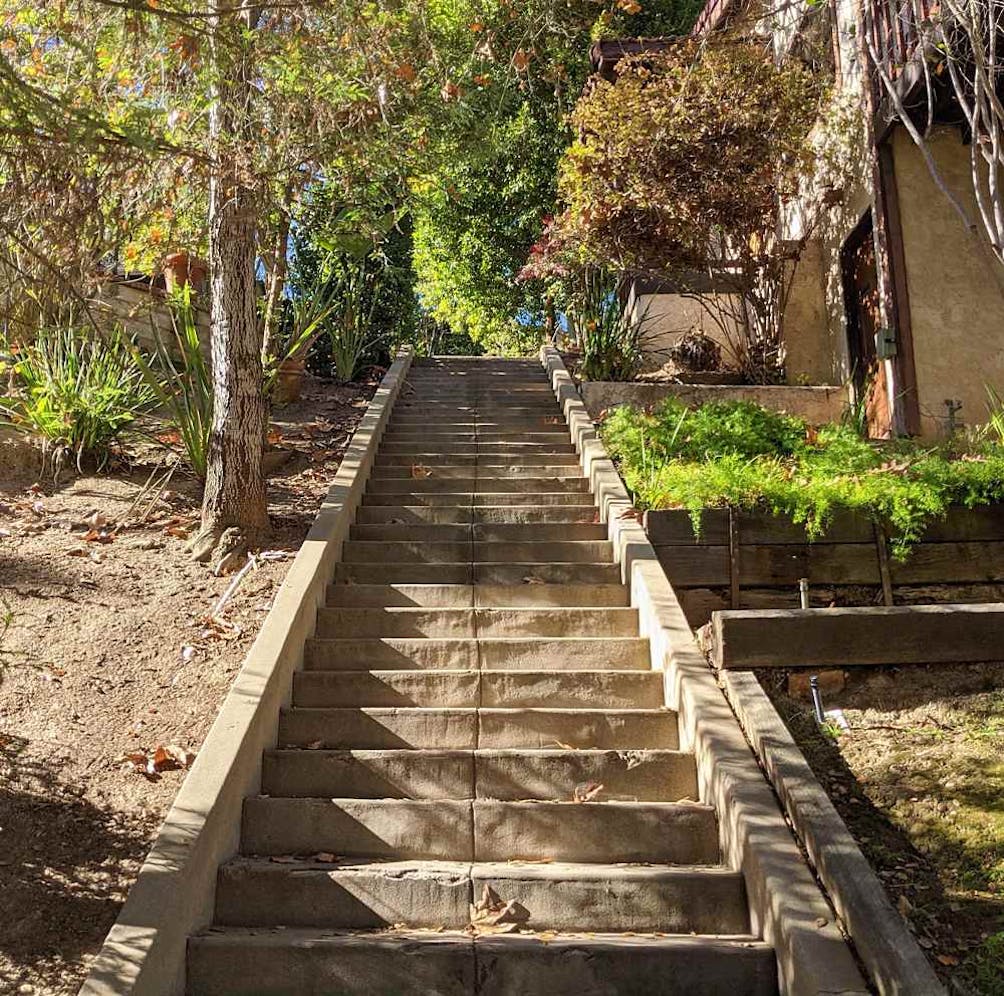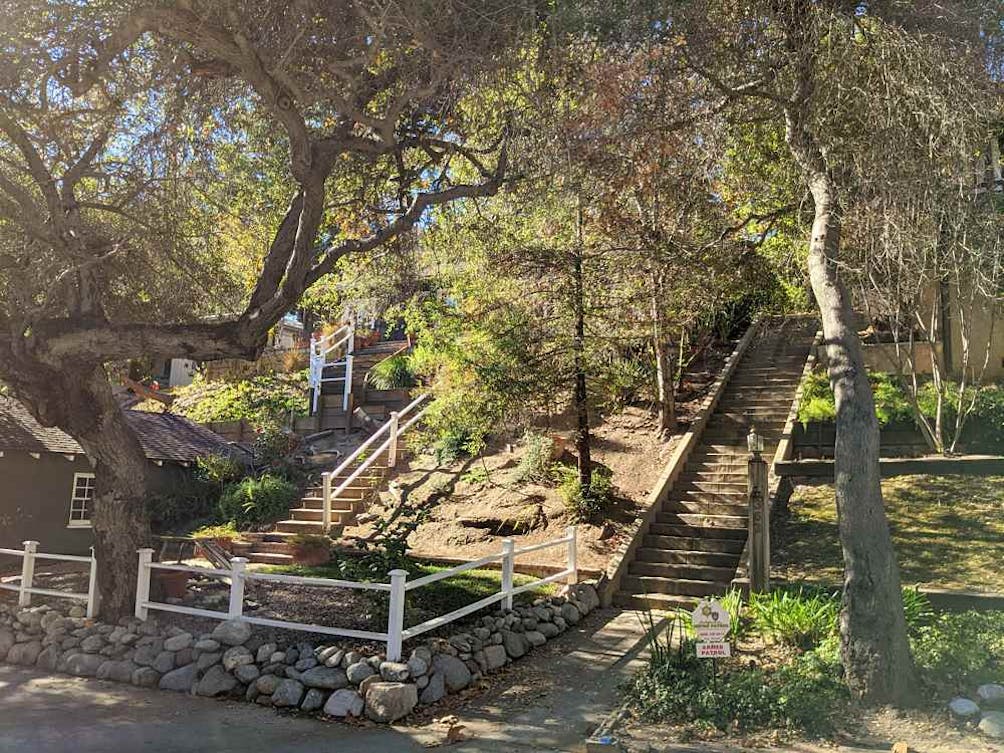 From Redwood Drive all the way to Cherry Drive, you have three sets of stairs—266 steps up (take a breather between sets to rest and ogle the homes) and a handful down, which soon lead you to views over Eagle Rock. Take a right at Cherry Drive and head down the paved road, noting a descending staircase on your right, next to a healthy Moreton Bay fig and passing a beautiful succulent garden with bright aloe blooms. Ignore the stairs for now and continue to the junction with Juniper Drive; turn left, followed by another left at Capinero Drive and then an immediate right to stay on Capinero. Here is a small staircase that deposits you at Cheviotdale Drive.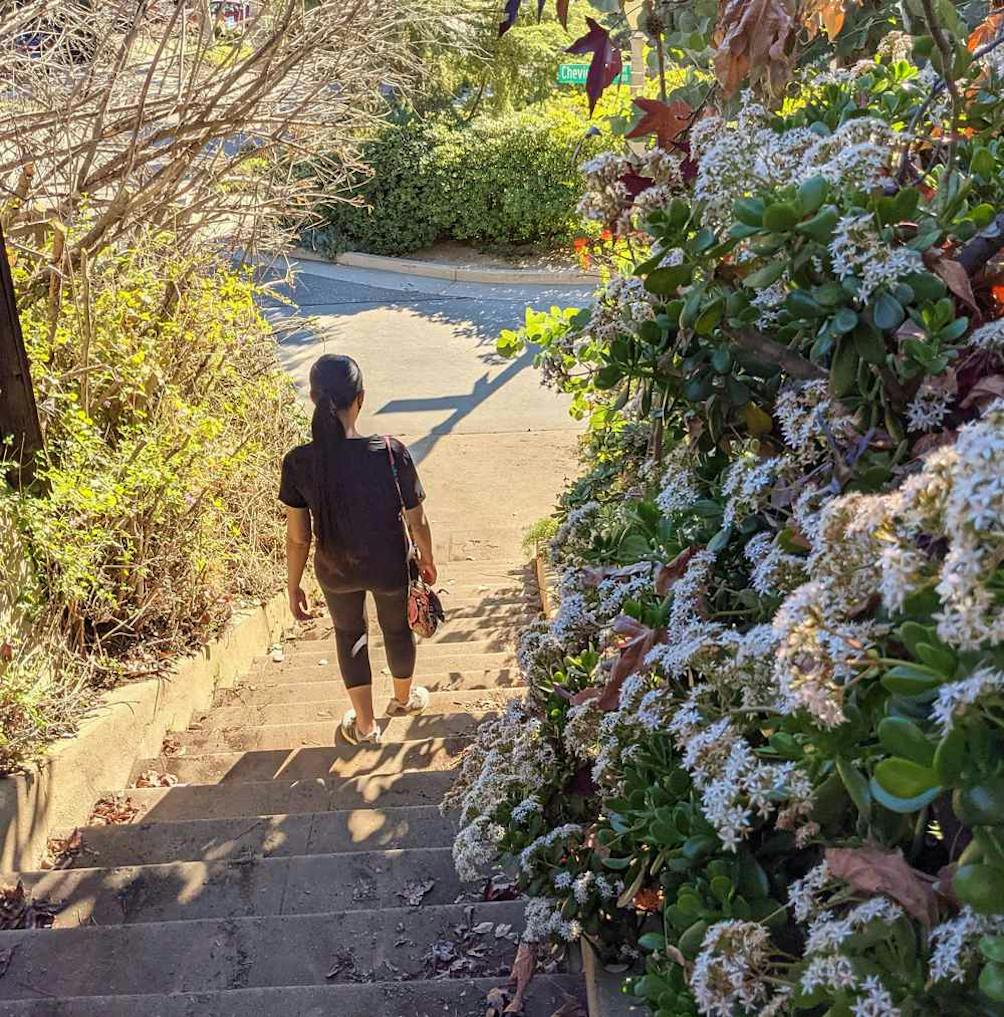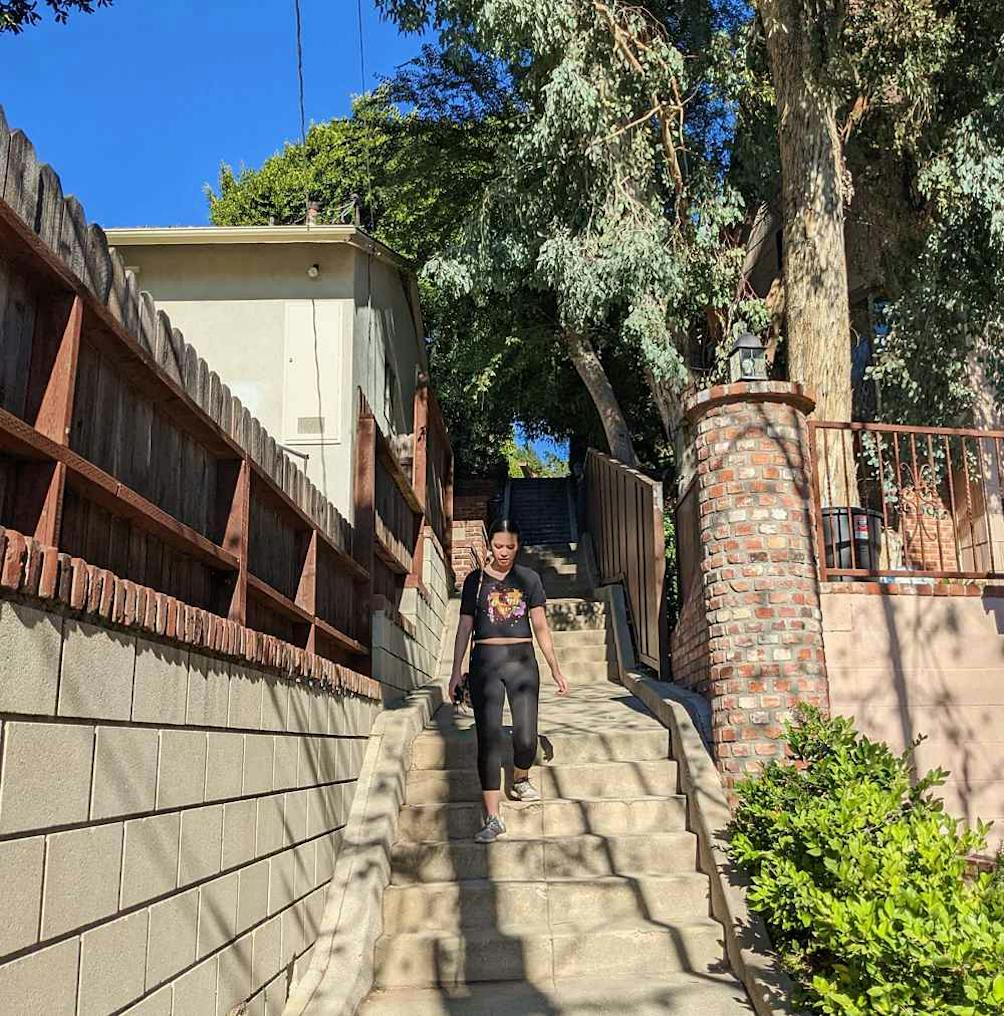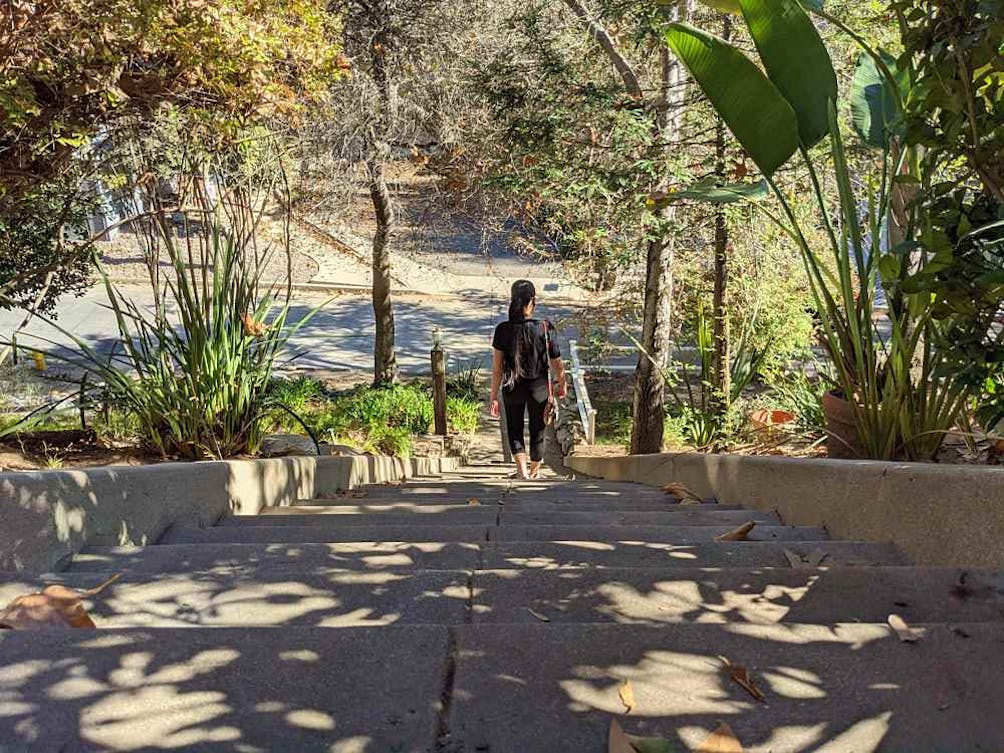 You'll now turn right onto Cheviotdale, followed by another right, which takes you north back to Juniper Drive to complete your mini lollipop loop. Back at the Moreton Bay fig, take the descending stairs and look for bougainvillea and Indian paintbrush. There are two sets here that take you to La Loma. You could head back to your car here, but we will make the case for more stairs! Turning left at La Loma takes you to another descending knee-buckler that drops you at Evergreen Drive. From here, turn right to get back to La Loma and another quarter mile to get back to your car. Stairmaster indeed!
BONUS SECRET: Pasadena is full of hidden history, and one important claim to fame exists just a 1-mile walk from your car at the corner of Avenue 64 and Colorado Boulevard. Here, under a business park flagpole, you will find the plaque commemorating the site of the supposed 1924 invention of the cheeseburger.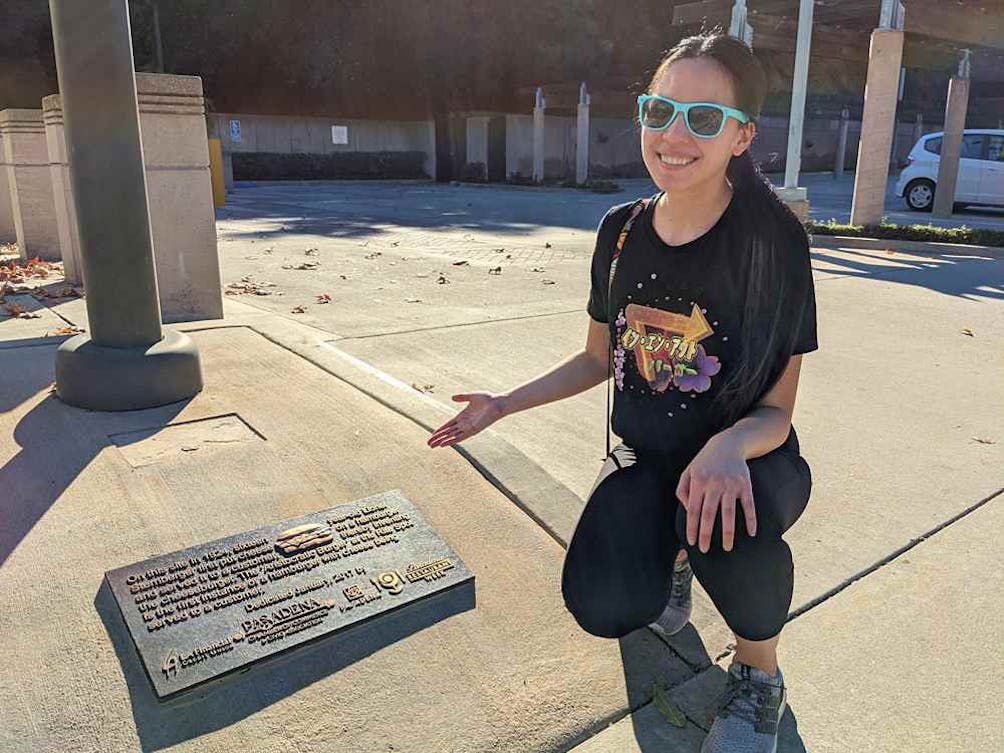 To get to the Pasadena Elmwood Stairs and the start of your suburban workout adventure, take the CA-134 and exit Figueroa St., heading south. Right after crossing Colorado Blvd., take a left onto La Loma Rd. and reach the junction with Elmwood Dr. after a quarter mile; find street parking here. Dog-friendly!
Story and photos by Matt Pawlik.
Bring the Outdoors to Your Inbox
Sign up for our weekly email and stay up to date on where to explore in California.
* No spam, that's a funky food!