Island Ahoy!
Camp and Hike on Santa Cruz Island in Channel Islands National Park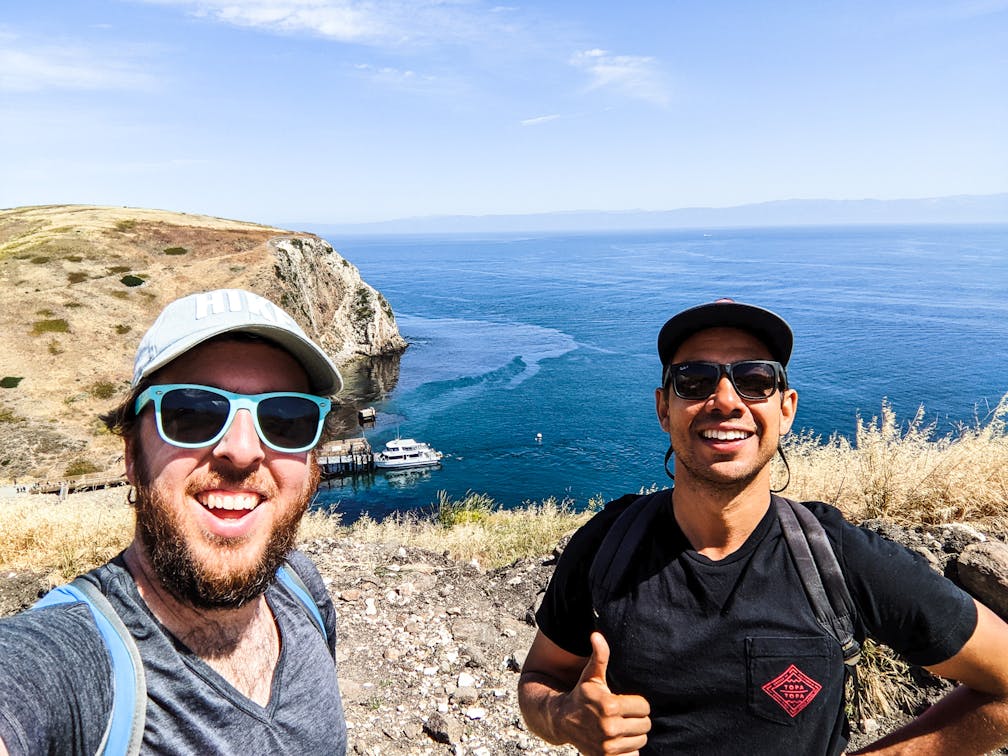 Take to the seas on a weekend adventure to remote Santa Cruz Island (the largest among Channel Islands National Park) and an idyllic campsite coupled with a rugged 8-mile (round-trip) trek to a hidden beach that was once frequented by seafaring contrabandistas. Island ahoy!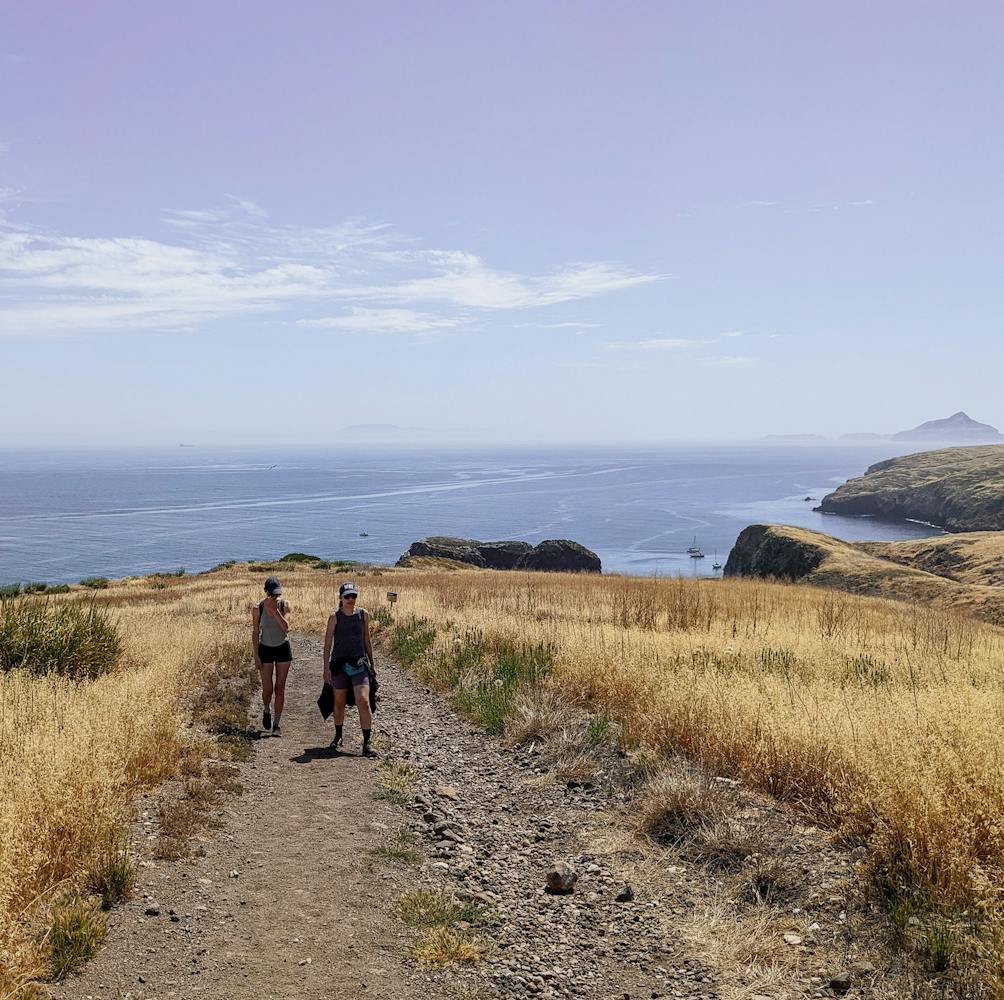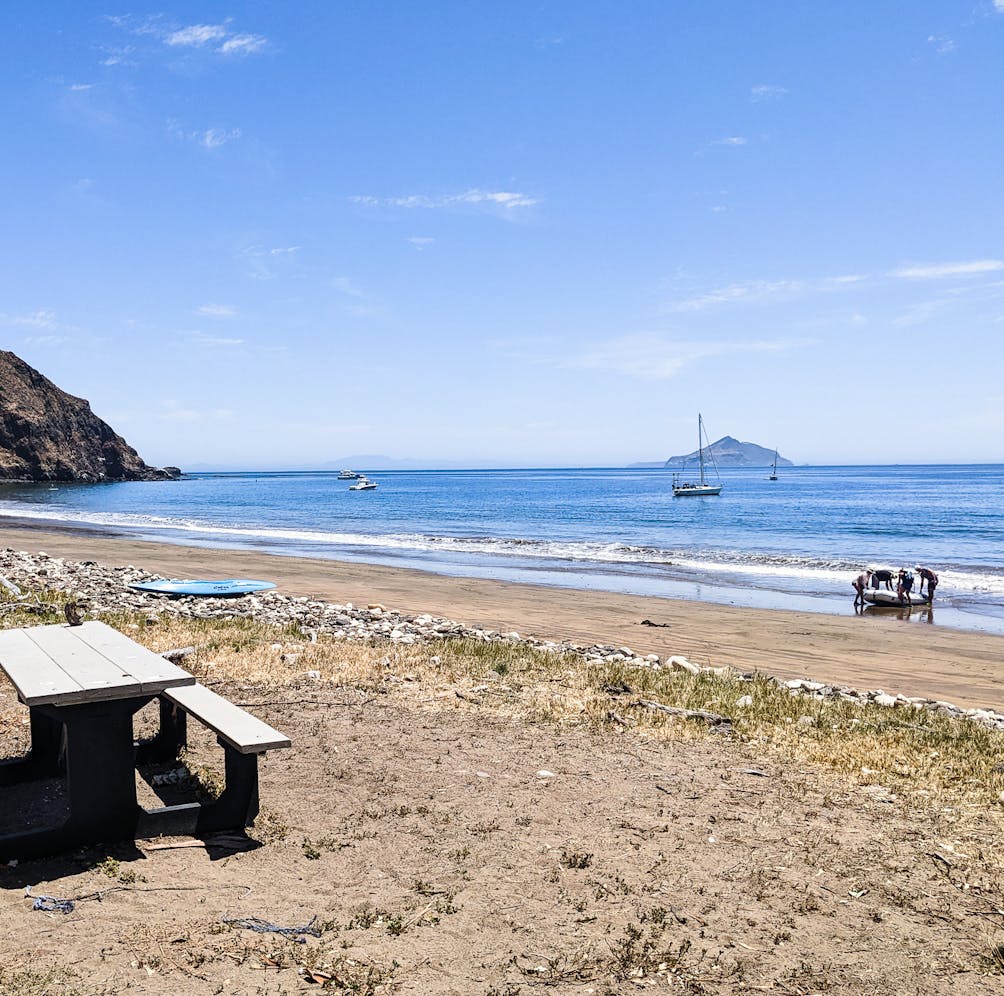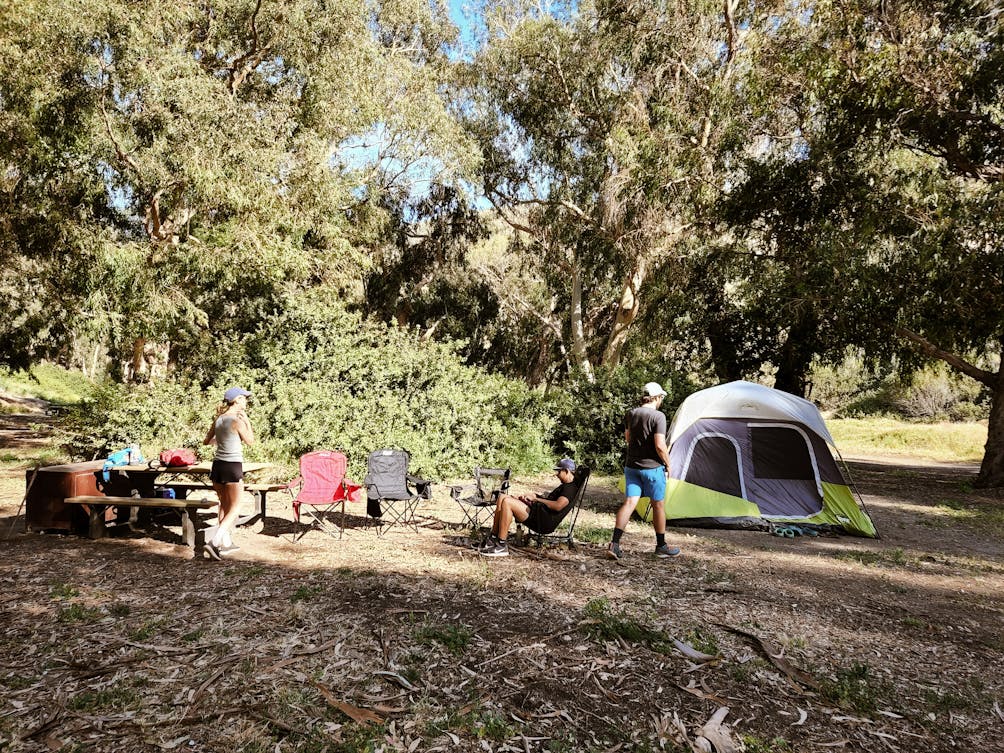 After taking the ferry from Ventura harbor, "walk the plank" with all your camping gear and enjoy a brief rundown from the on-site park rangers (there's hardly cell service here, savvy?).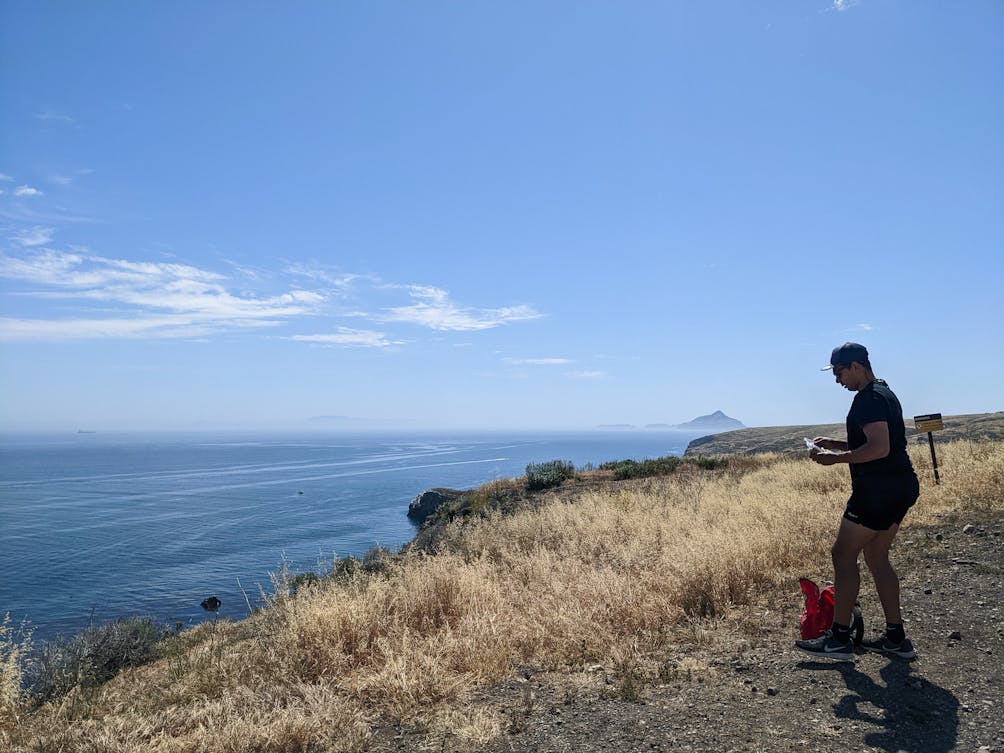 The walk to the 31-site campground (25 individual, 6 group) is about a half-mile, so pack light. Fortunately, there are potable water spigots scattered around the grounds, so no need to lug in water.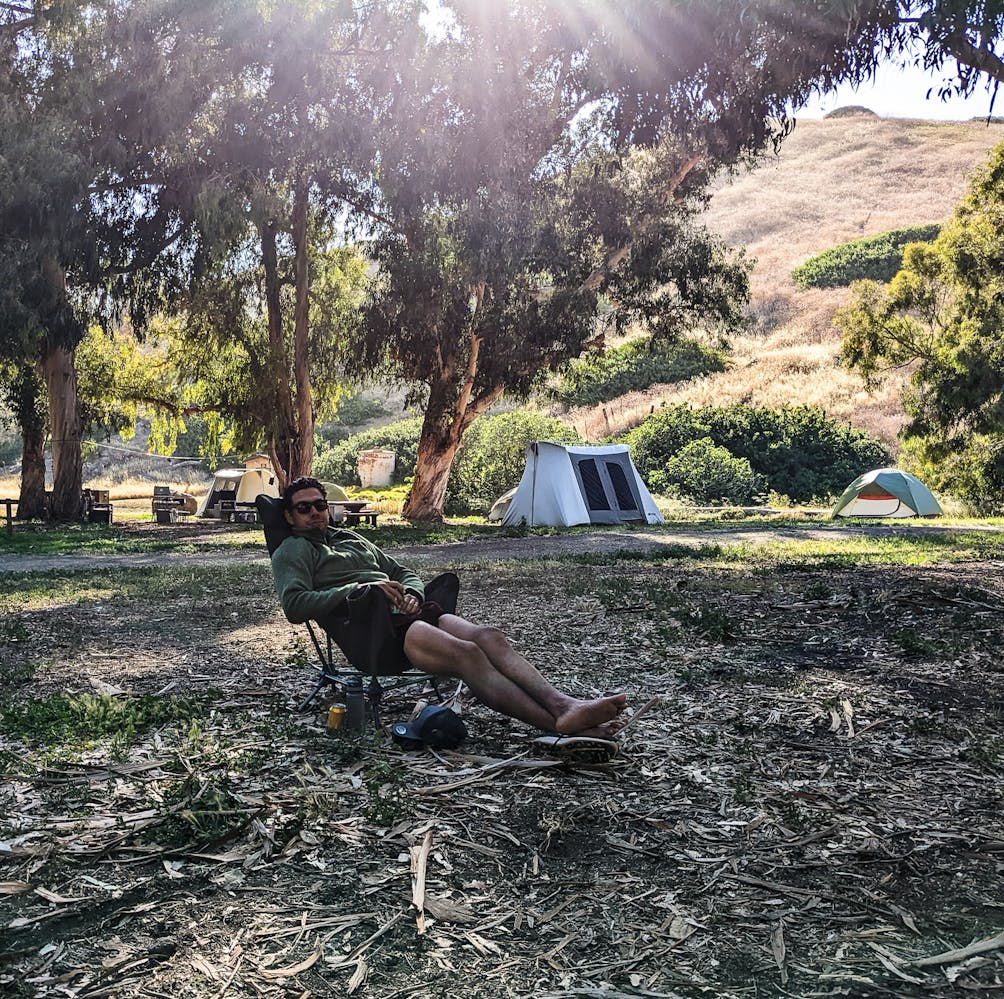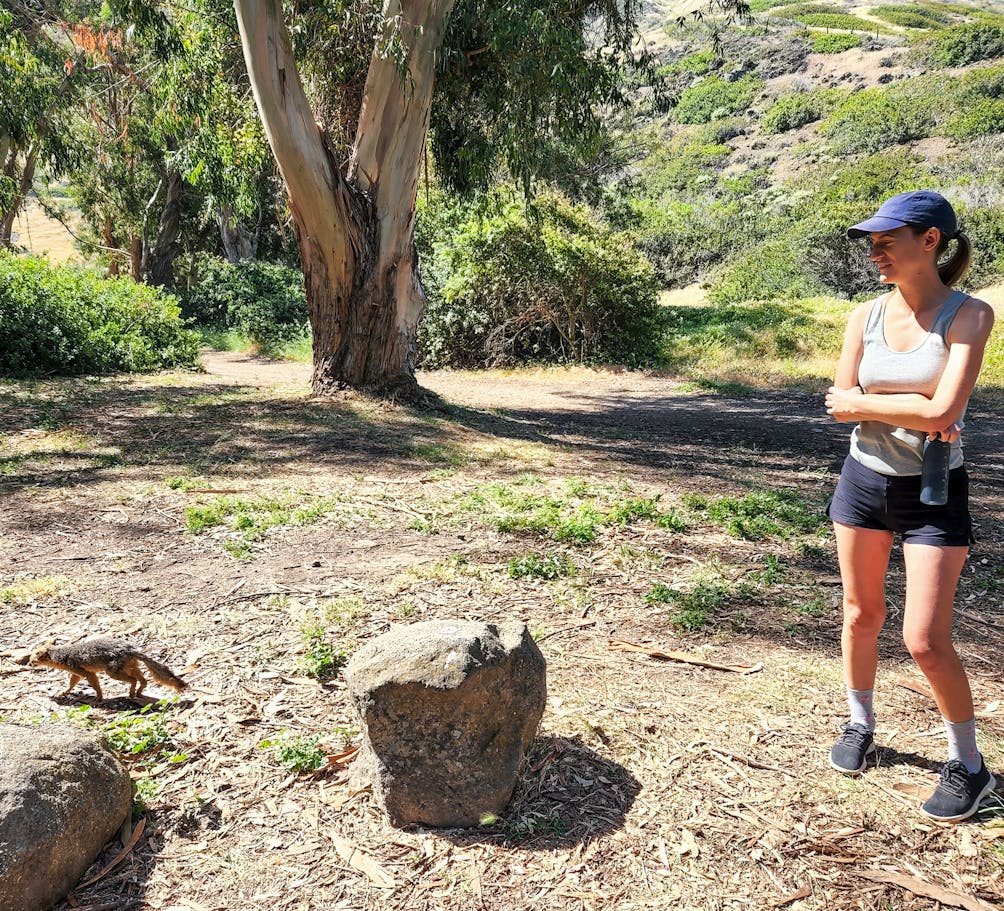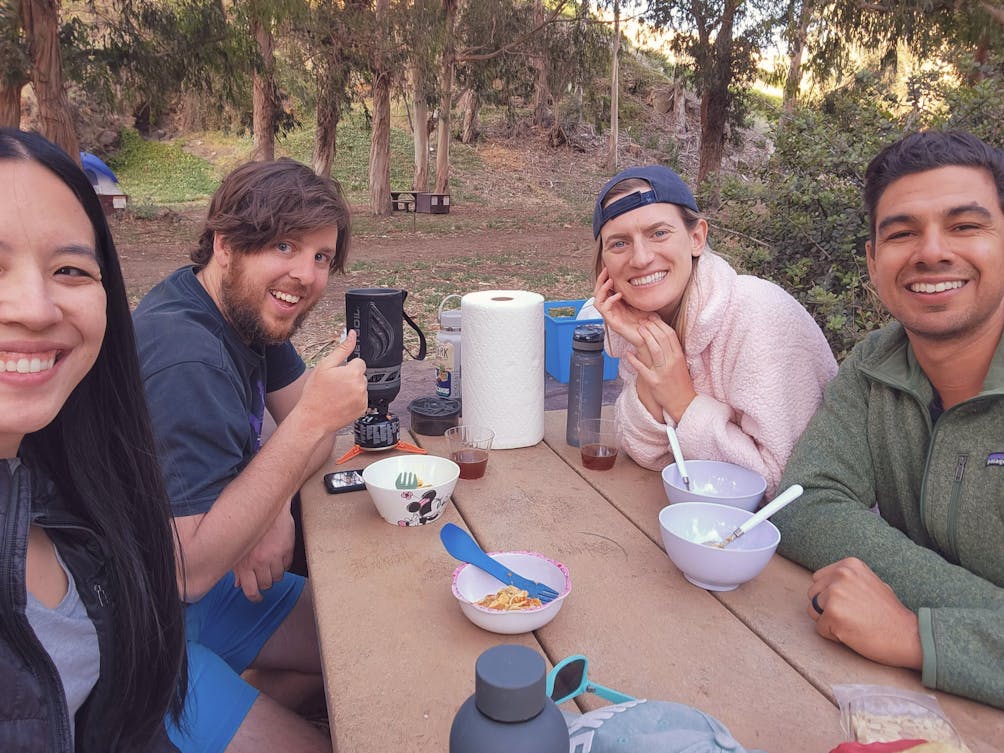 The spacious sites, which also offer a picnic table, are nestled under towering eucalyptus trees and alongside shrubs, which likely house endemic island foxes. There are six subspecies of the cute creatures, each specific to an island, and weighing just two to six pounds. While they are definitely welcome camp neighbors, don't be fooled by their docile nature. They will steal your food, so utilize those fox boxes.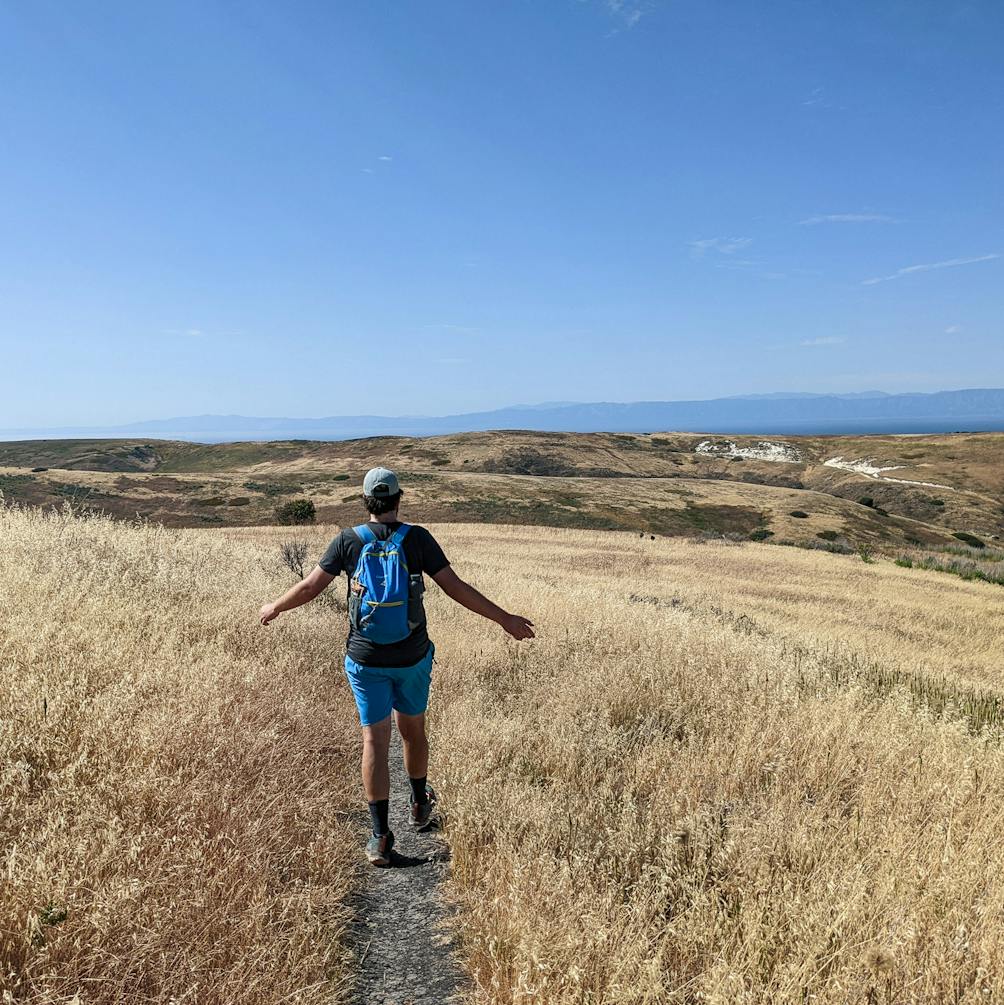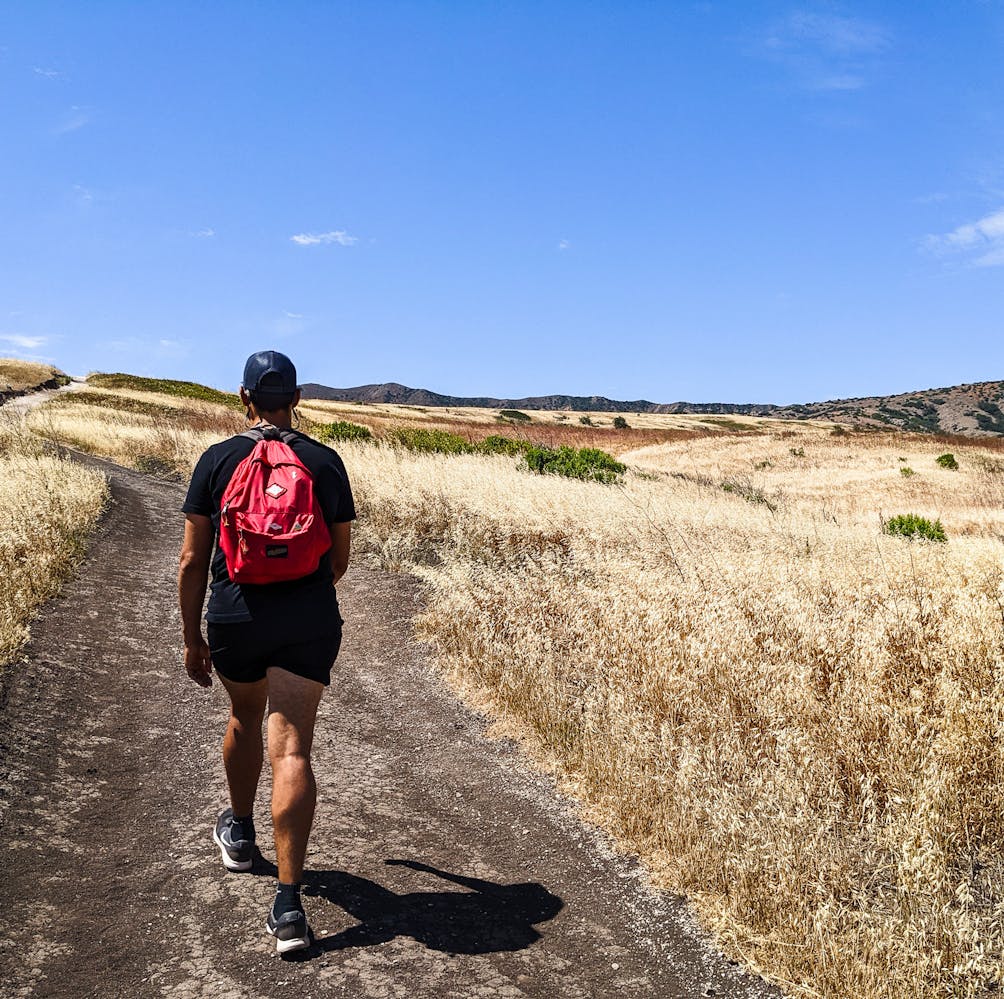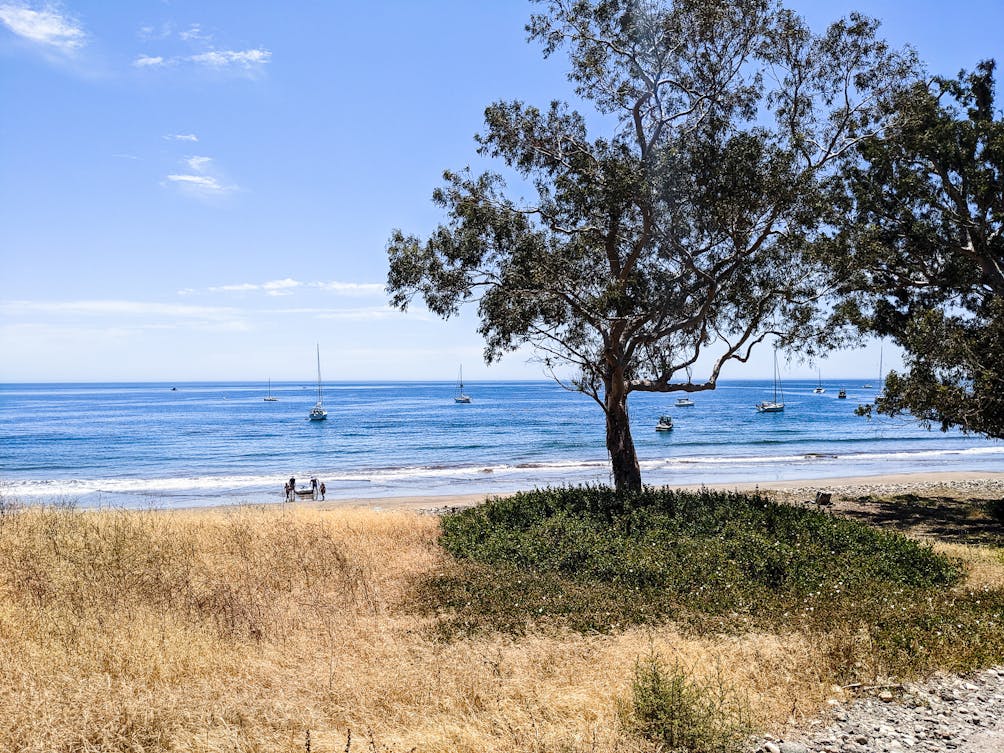 When you're not sea kayaking or scampering up to Cavern Point or Potato Harbor (accessible via the north end of the campground), the best day trip is no doubt the trek to Smuggler's Cove on the southeastern edge of the island.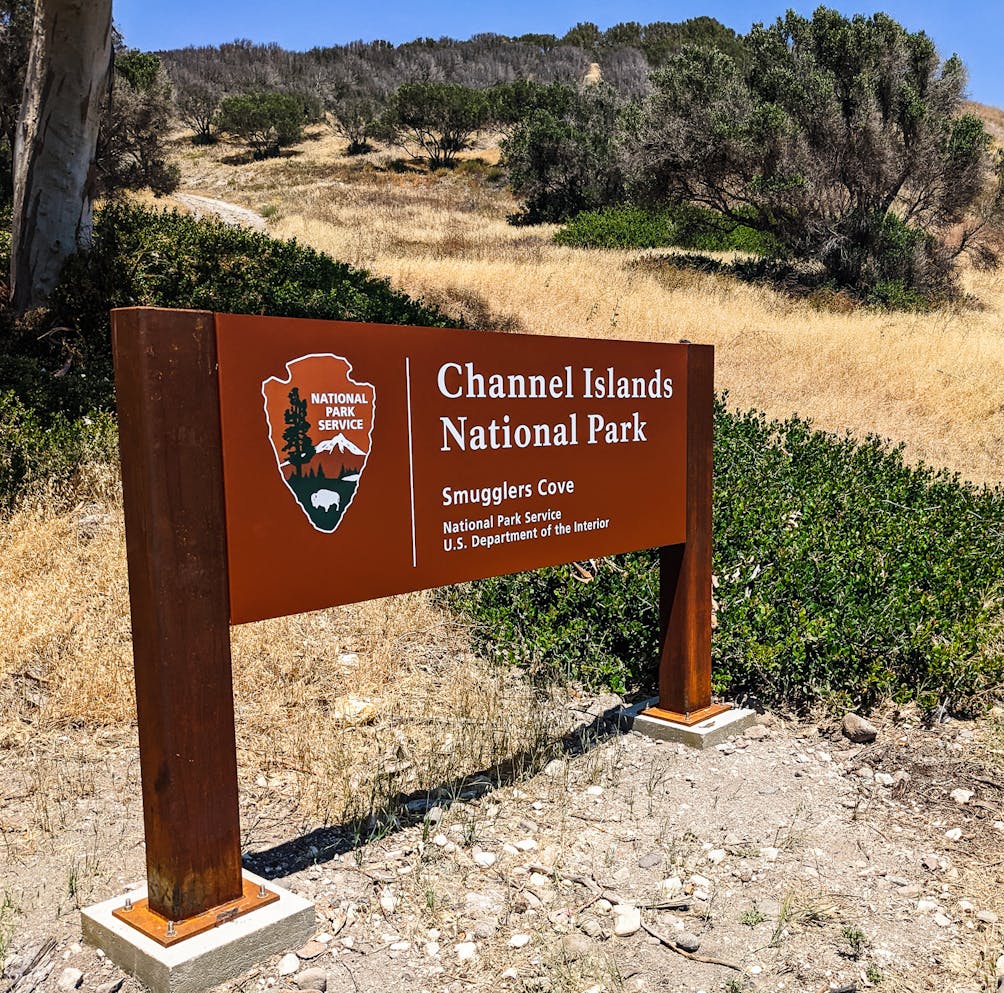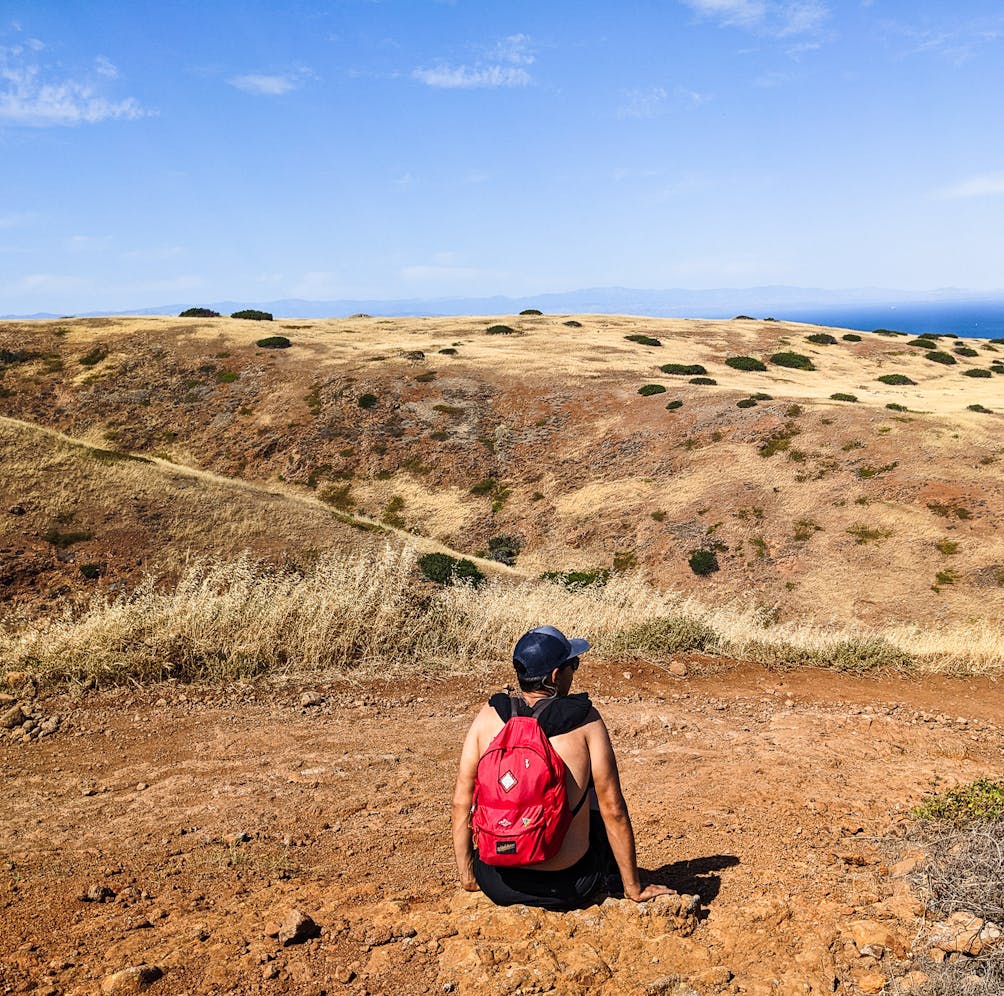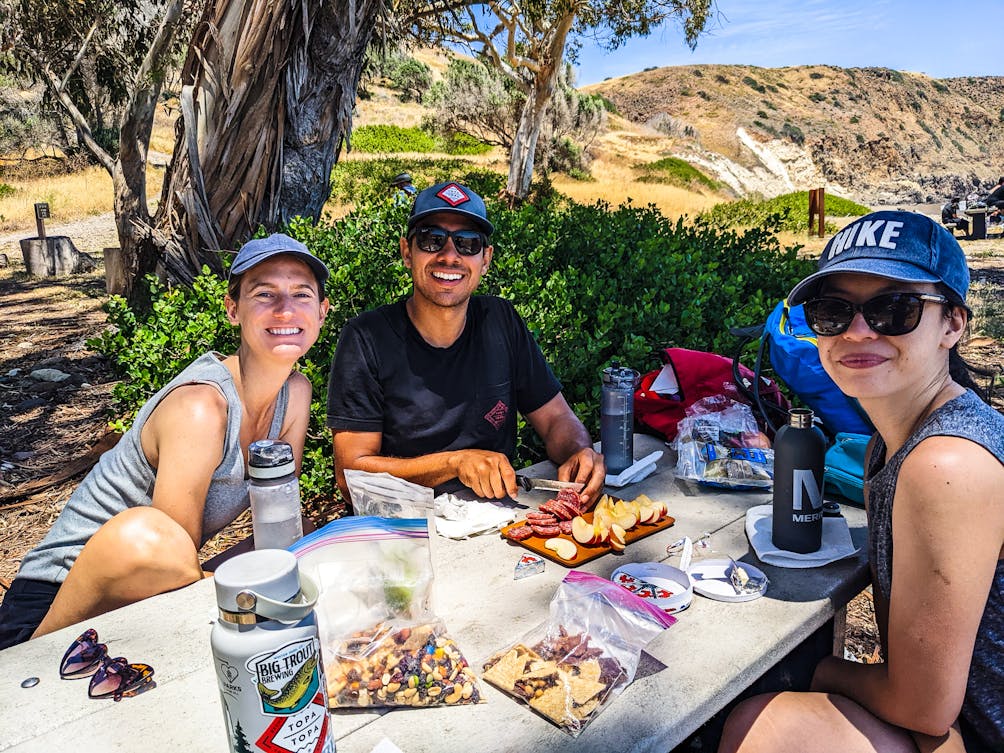 Find the trailhead across from Scorpion Ranch, which immediately ascends the wide Smugglers Road—the first of your 1500 feet of gain! You'll be greeted with views of the mainland (on clear days) throughout, but as the trail begins to plateau, stunning vistas of the island's interior ridges are revealed as well. Pass a prominent cypress grove as well as the trail junction with Scorpion Canyon Loop—you'll take this back to the campground—and continue on Smugglers, which now points east. Here you are rewarded with excellent views of neighboring Anacapa Island, as you finally start to descend towards the beach. The trail gets rather steep when you reach some olive trees, remnants of an early 1900s grove, and an overlook of Smugglers Ranch house.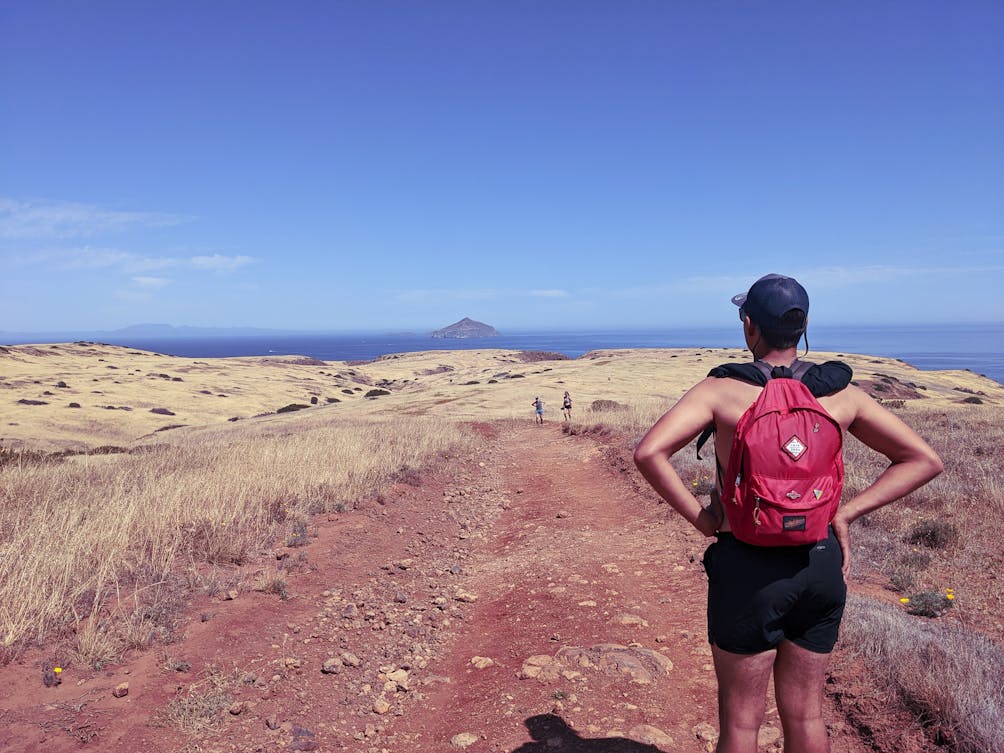 At the 4-mile mark, you'll reach the cove, which has picnic tables in the shade, perfect for a mid-hike snack. And while there are no buried pieces of eight here, it truly is a 10/10 natural treasure! It's also a great time to take off your shoes and dip your toes in the sand and enjoy a long walk along the shore. You may be sharing this spectacular spot with visiting boats, though they aren't the smuggling kind that once used the spot as a trading ground to avoid California import taxes. 
When you're ready to head back, heave-ho up the first brutal ascent, and a short while after plateauing, take a left to join with the Scorpion Canyon Loop Trail. This less-traveled path takes you deep into the secluded canyon, where the trail is often overgrown but always stunning, and deposits you at the north end of the campground. Shiver me timbers!
Camping and Ferry information.
Story and photos by Matt Pawlik, @mattitudehikes
Bring the Outdoors to Your Inbox
Sign up for our weekly email and stay up to date on where to explore in California.
* No spam, that's a funky food!