Kwaay Paay All the Way
Hike to Kwaay Paay Peak in Mission Trails Regional Park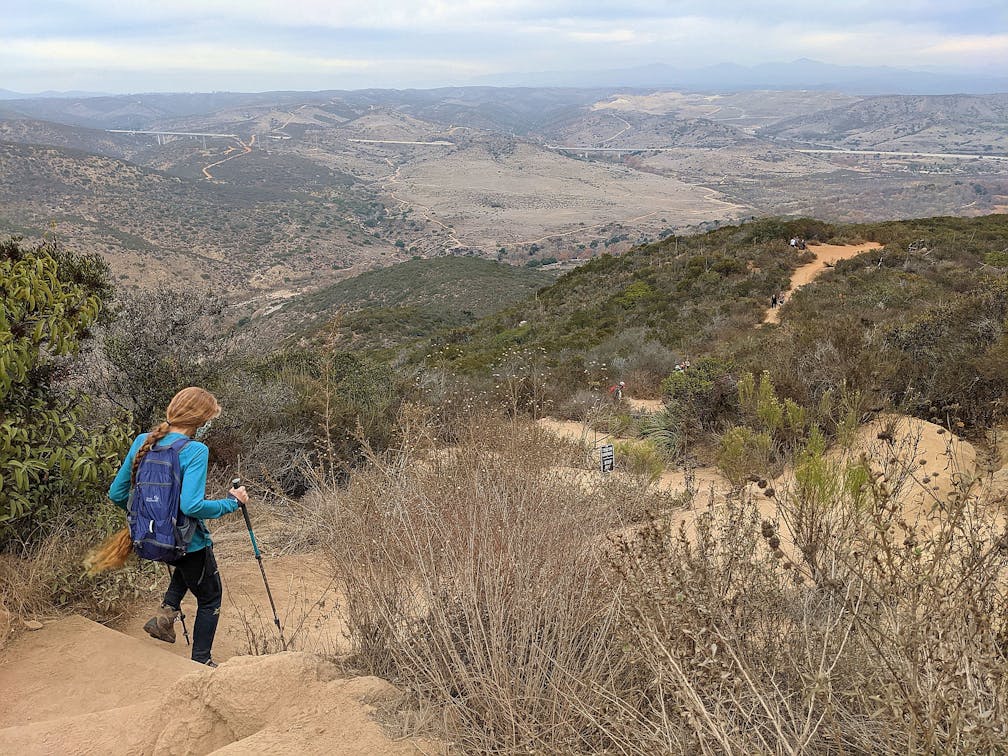 Kwaay Paay peak may seem modest as the fourth tallest of five in vast Mission Trails Regional Park (check out the park's 5-peak challenge), but don't underrate this undertrafficked gem. Kwaay Paay means "chief" in the Kumeyaay language, and the panoramic views—among the best in San Diego—live up to the name. See for yourself on this 2.5-mile lollipop loop that gains nearly 900 feet in elevation.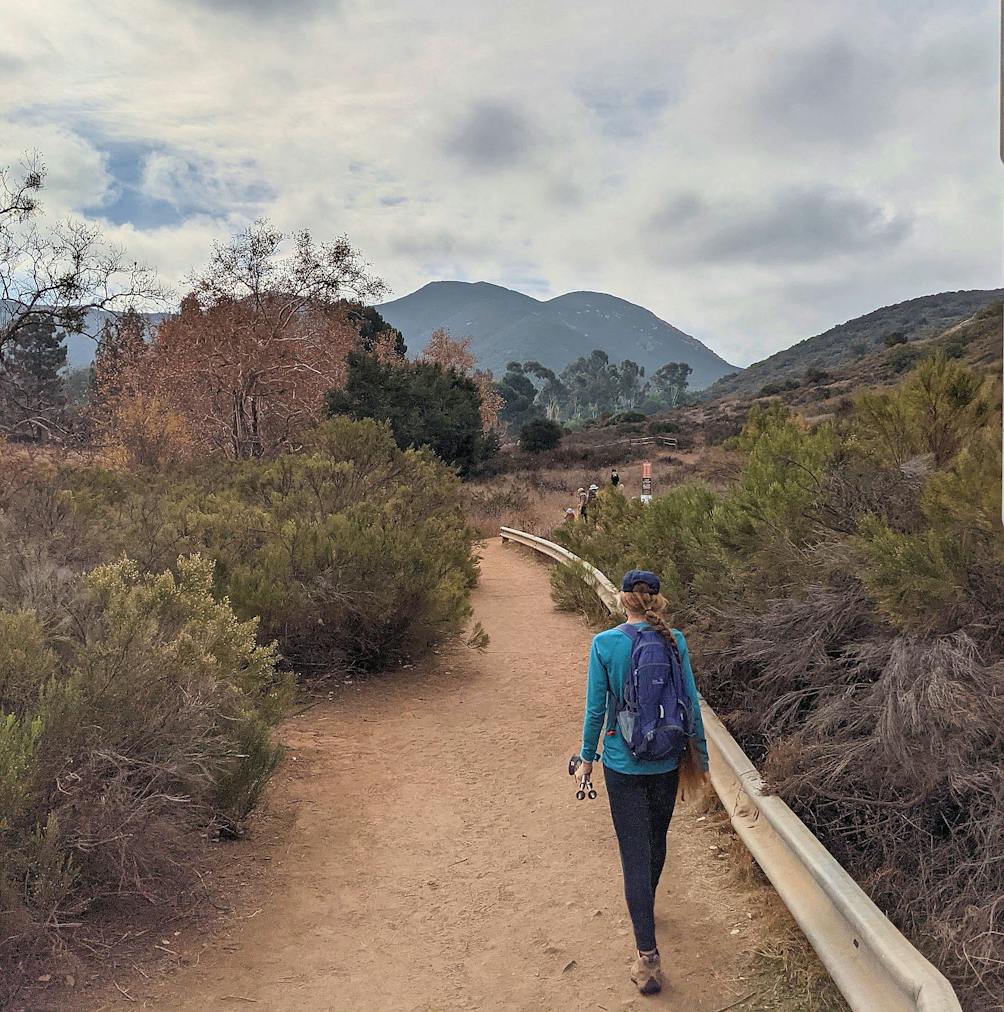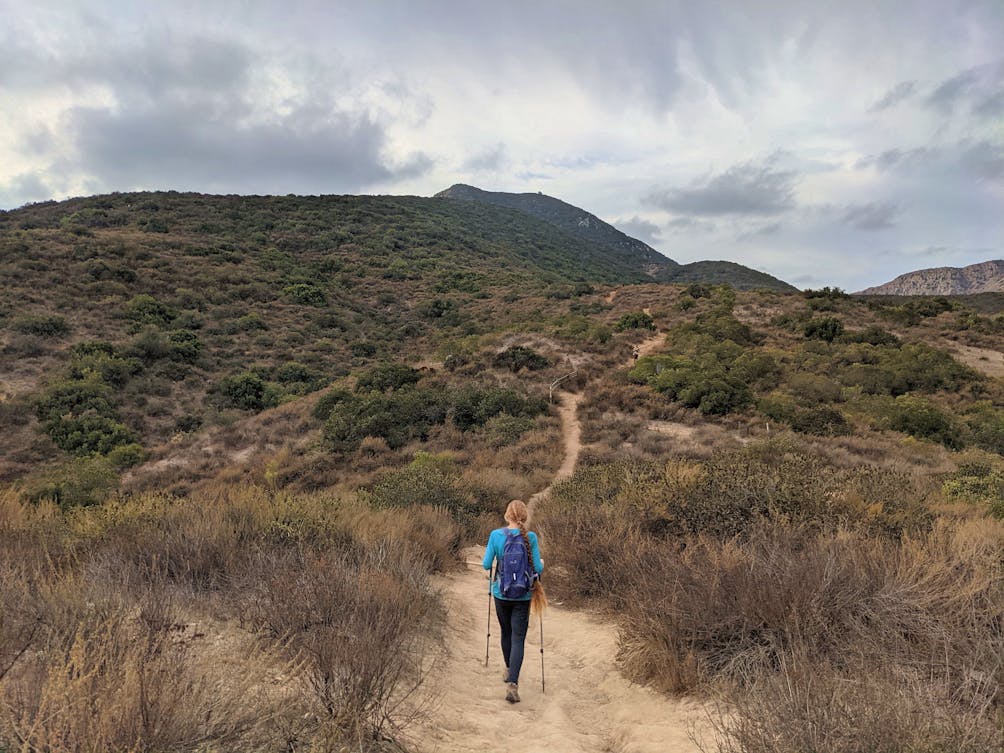 The singletrack path starts climbing immediately and never lets up on the way to the 1,194-foot summit. At times, the path gets quite steep (poles may prove quite helpful). Ignore the two junctions—the first will be your return journey (a more gradual descent) and the second leads to the Mission Dam. En route, get constant vistas of the surrounding grasslands. Two of the other four peaks are also in view to the west—these are the prominent summits of North and South Fortuna, and the rocky cliffs are an awesome sight. While the trail is completely exposed, chaparral regulars, such as chamise, sage, laurel sumac, and scrub oak, provide homes for resident birds.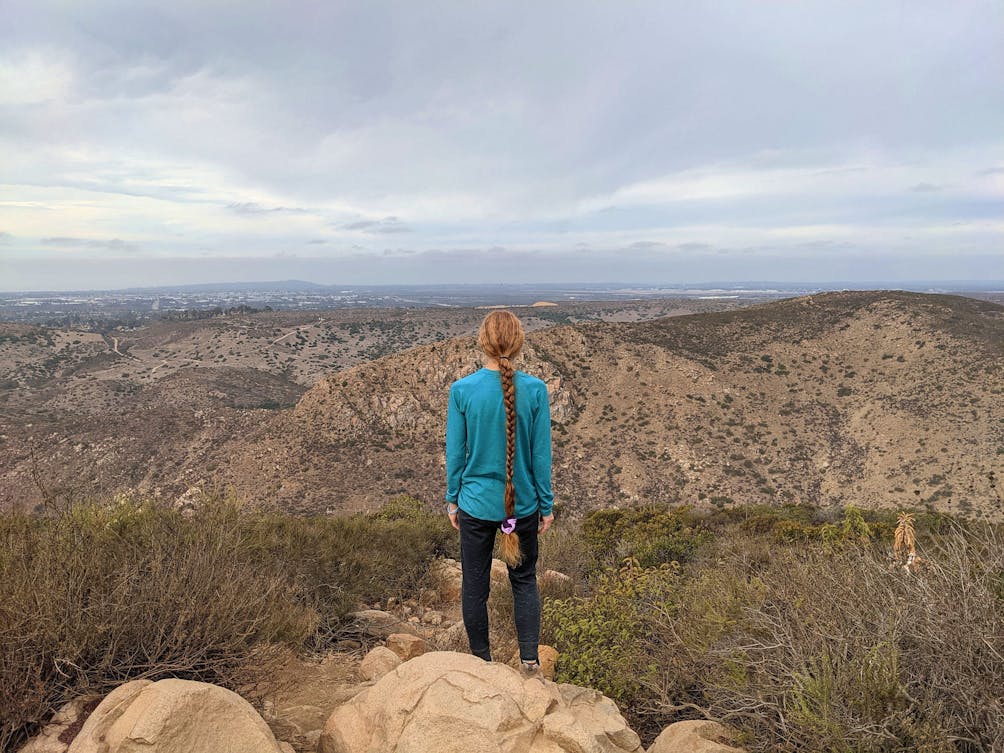 At the 1.3-mile mark, you're at the summit, marked by a sign indicating that Kwaay Paay means "chief" in the Kumeyaay language. The views span all the way to downtown San Diego. Take a rest at one of the many boulders and look for the remnants of late 19th-century granite rock quarries at Mission Gorge to the south.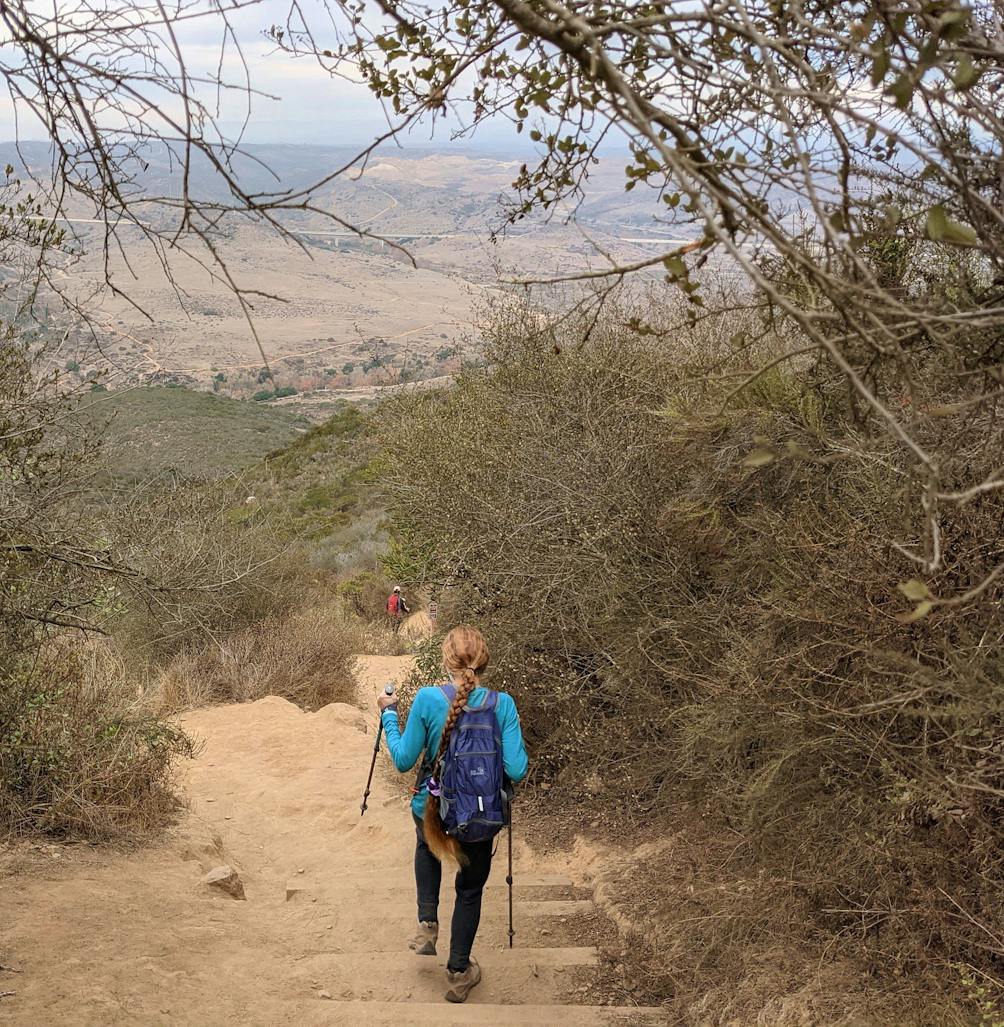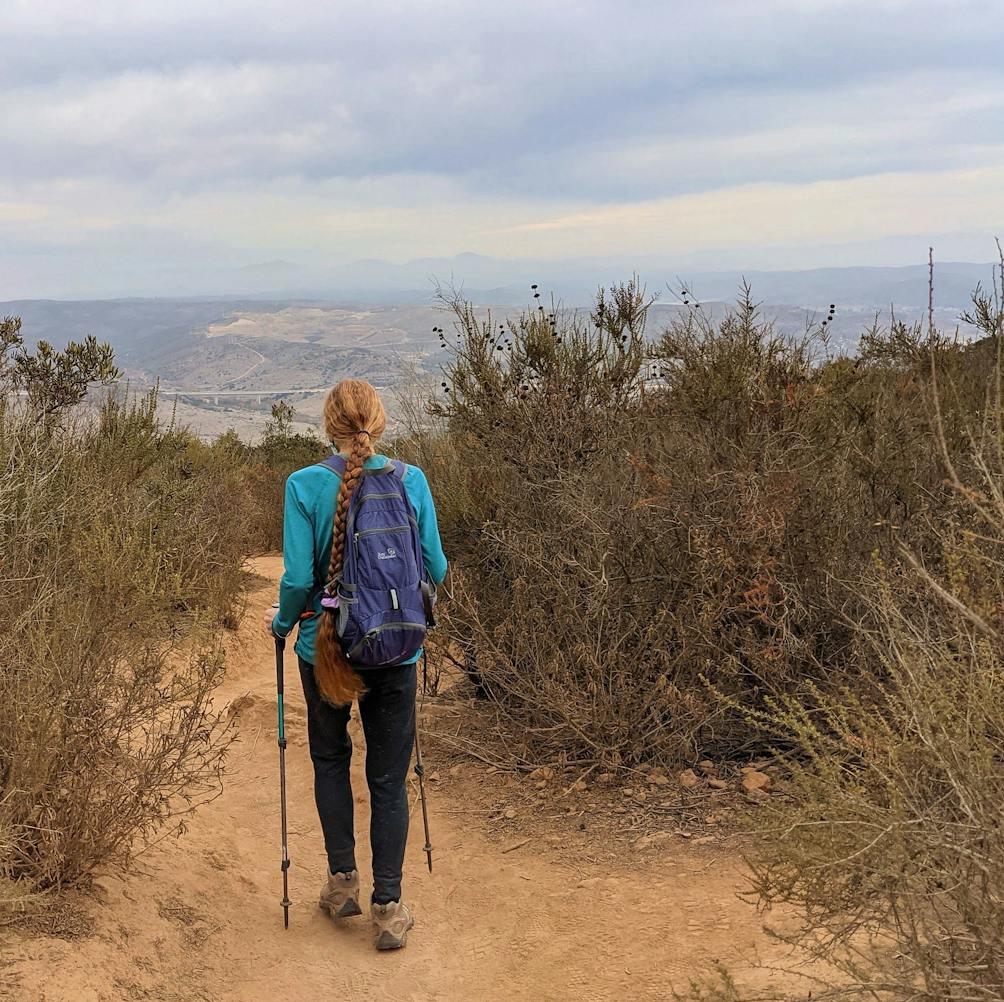 Descending, at the second junction take the right path for a different route under sycamores and oaks leading to a street. Cross it to check out the Kumeyaay Lake loop trail. This 0.5-mile flat trail features a great introduction to local riparian environments (and a 46-site campground!). It's a great cooldown.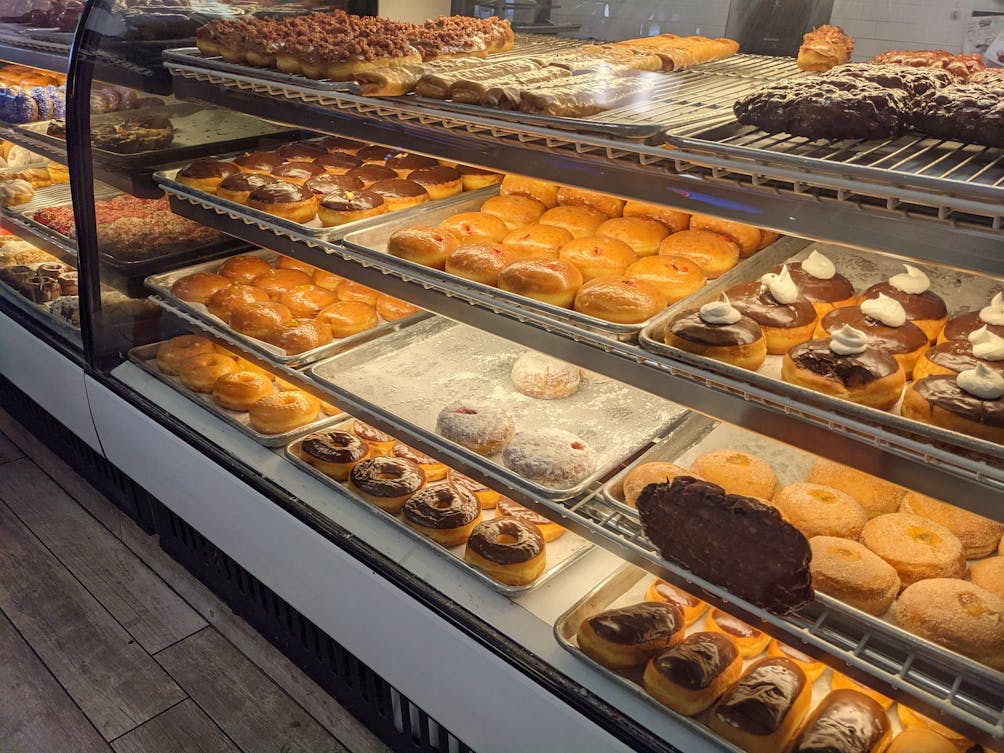 LOCAL TREAT: Reward your peak experience at a small business: Mary's Donuts has been serving up baked goods for over 30 years and is a community favorite. The sweet and savory maple bacon bars help explain why.
To get to the Kwaay Paay Peak trailhead (and lot or street parking), take the I-15 or I-5 to the CA-52 E. and exit Mast Blvd. east. Turn right on West Hills Pkwy. Take the next right for Mission Gorge Rd., which becomes Father Juniper Serra Trail, a paved road that takes you to the trailhead and lot. Find street parking across from the Kumeyaay Lake Campground, and find the Kwaay Paay Peak trailhead along the Father Junipero Serra Trail and road. Dog-friendly!
Bring the Outdoors to Your Inbox
Sign up for our weekly email and stay up to date on where to explore in California.
* No spam, that's a funky food!