Twice As Nice
Hike to Hidden Twin Peaks in Poway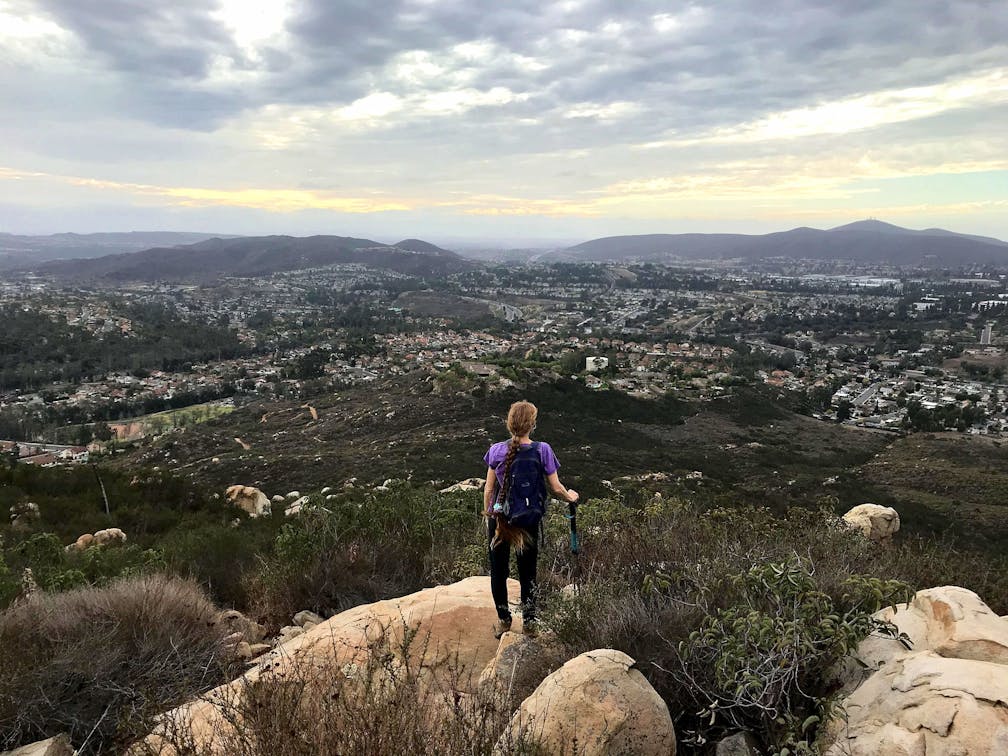 The (arguably) best hidden peak in San Diego is actually two peaks. Twin Peaks in Poway sit at 1,309 and 1,251 feet, respectively. Bag both on a 2-mile lollipop loop that rewards in two ways (of course): classic views and solitude.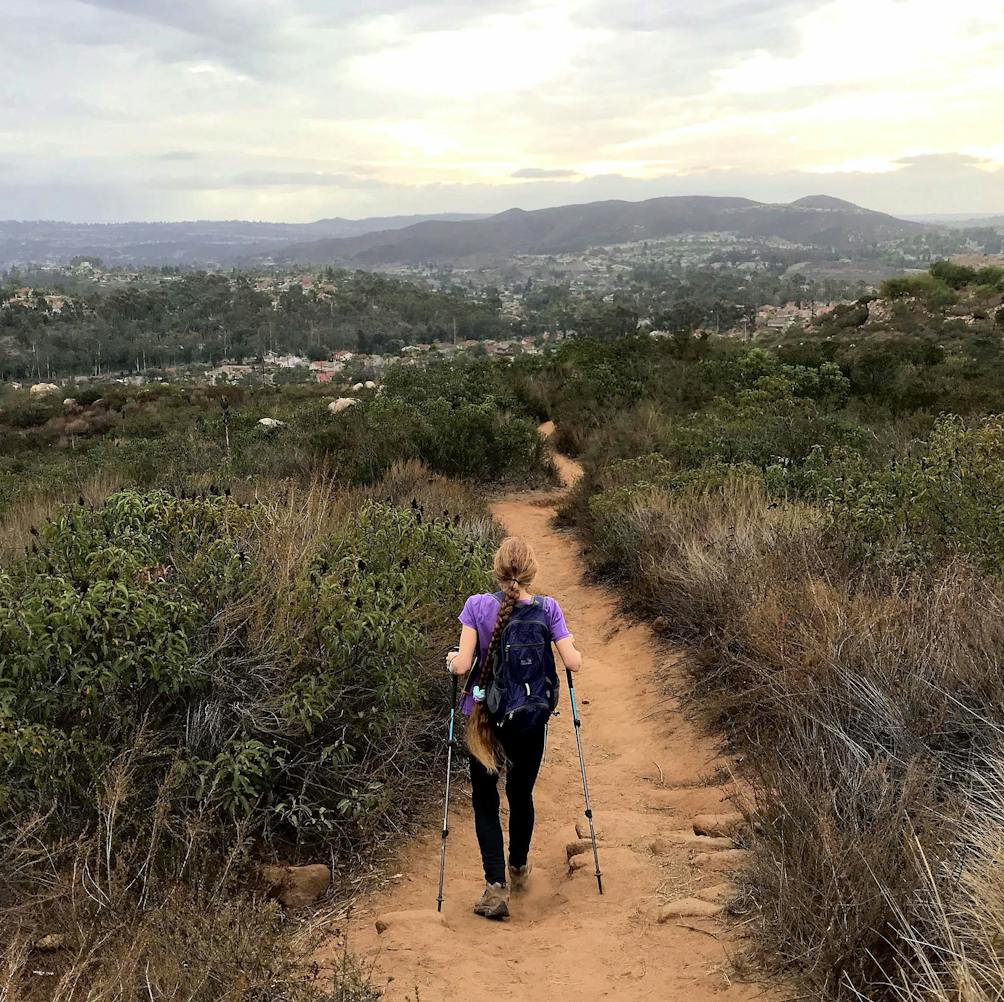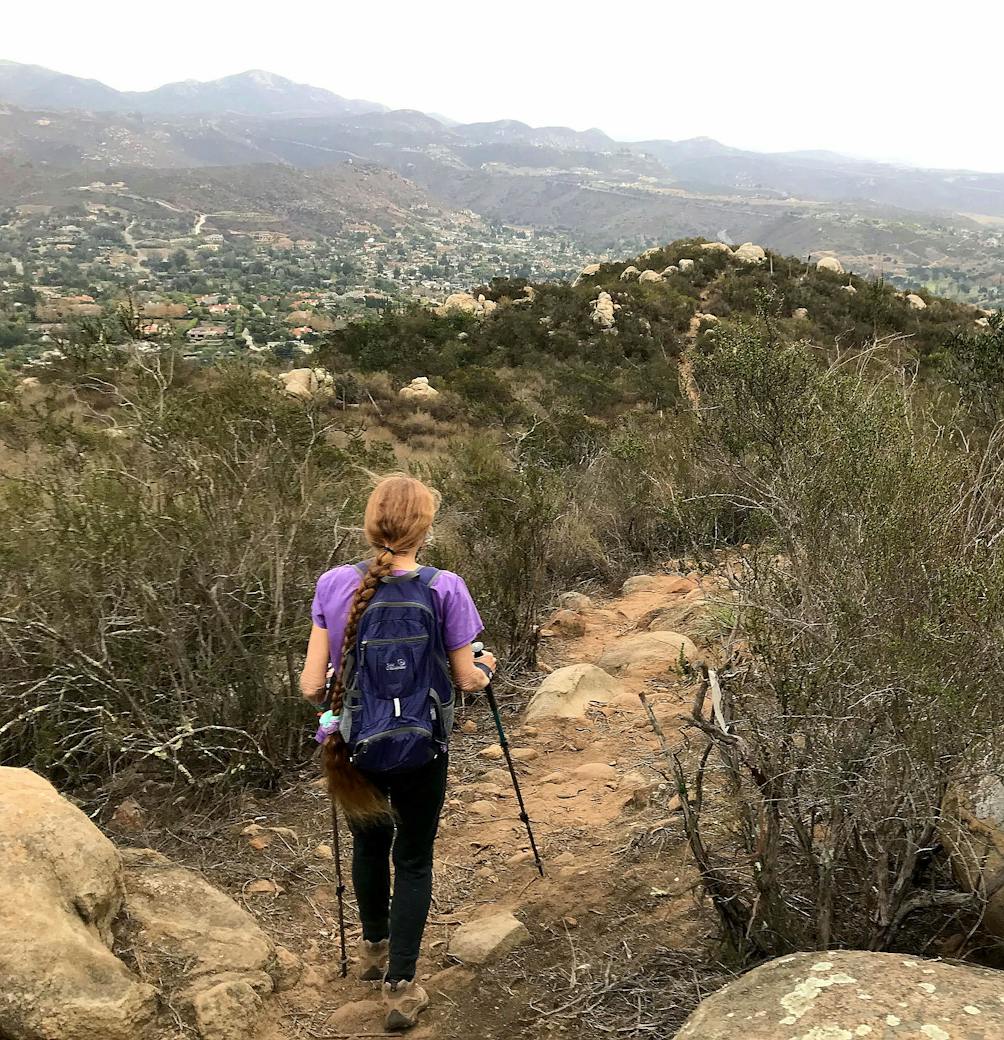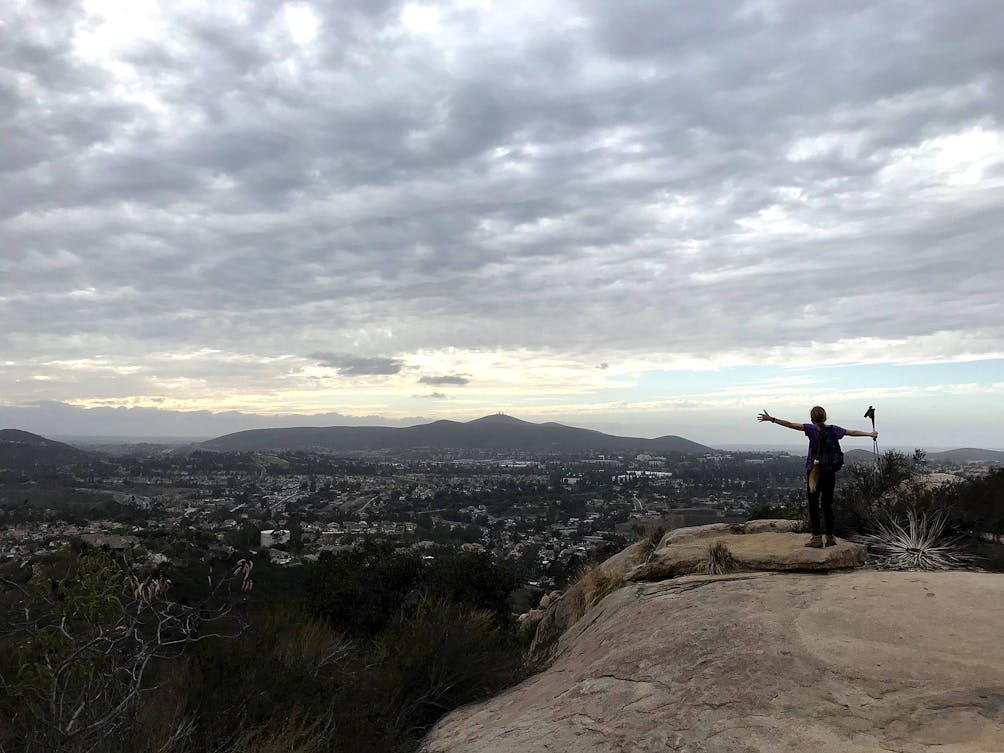 Park at Silverset Park with its large grassy lawn, playground, baseball field, and a public restroom. The signed trailhead is at the western entrance, and the trail rises 750 feet in about a mile, getting right into the ascent, passing two benches early in the climb! At the first junction, take a left, and at the second, take a right (you'll notice two arrows here—the left path is reserved for your descending return). Ignore two spur trails. When in doubt, stick to the path that climbs quickest and heads toward the two jutting peaks directly in front of you.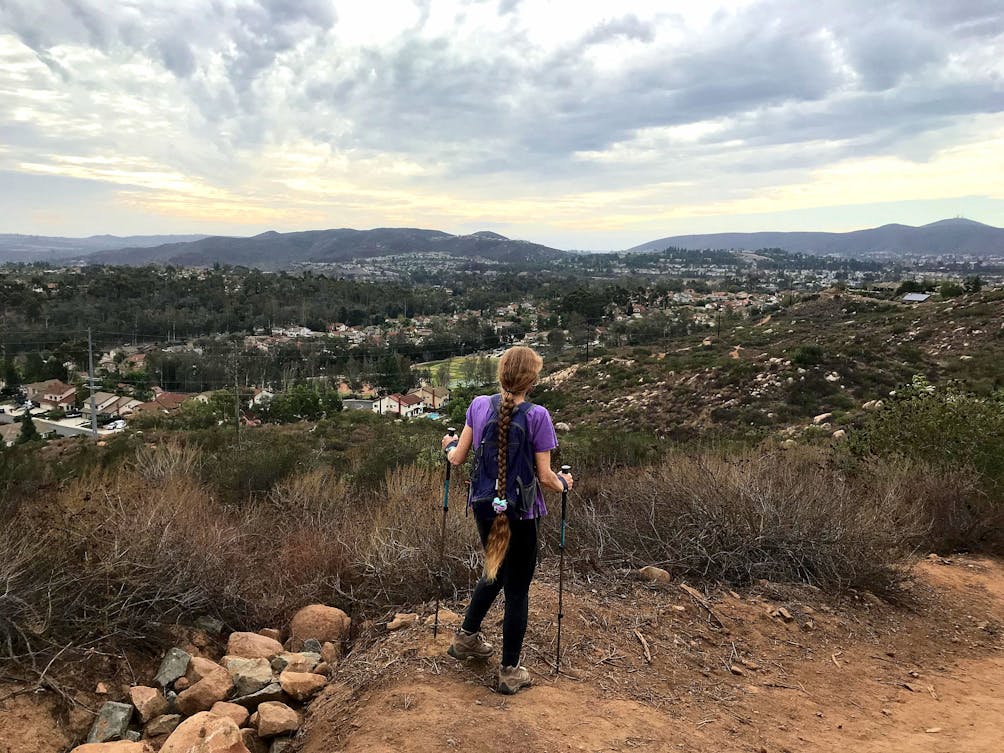 The higher you go, the better the southern views become. After 1 mile, and a challenging final switchback climb, you're at the first summit (the westernmost twin). Welcome to a picturesque Poway panorama. Mount Woodson and the Lake Poway dam are seen to the east, and to the west you'll see the prominent peak of Black Mountain. The rolling hills surrounding you are also striking, with hefty boulders dominating the terrain. You're likely to have the spot to yourself, but if not, you can probably find seclusion at the eastern twin peak via a narrow, slightly overgrown trail that straddles the ridge and gets you to the sibling summit.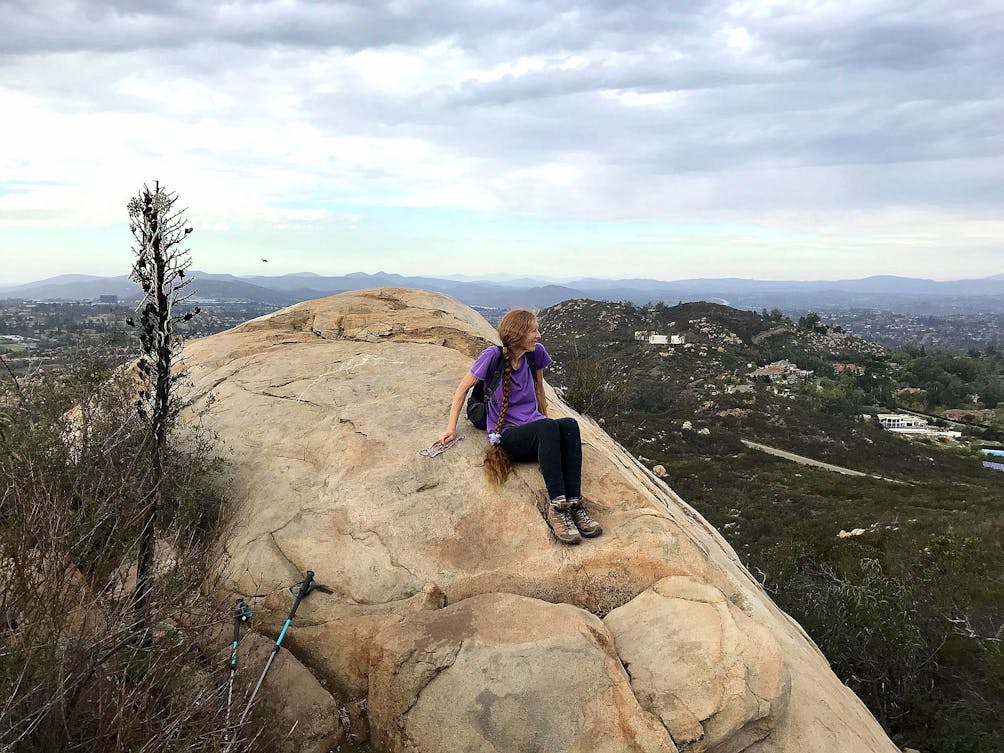 When you're ready to head down, take the rightmost path and follow arrows for Silverset. There are lots of use trails on this return route, but the park (and your car) almost always stay in sight, so continue heading southwest for the most efficient path. This reconnects with the main trail at one of the benches, a good place to rest the knees after the steep descent. Two peaks for one great hike.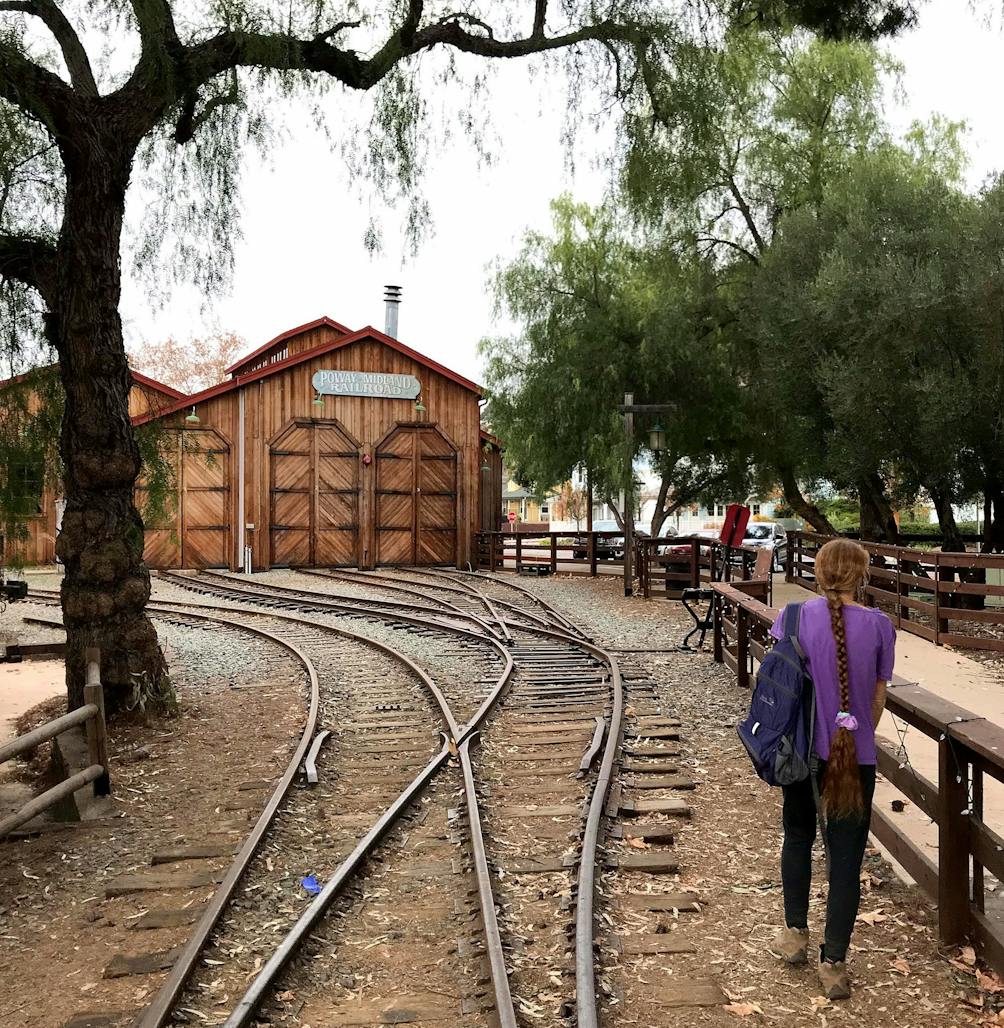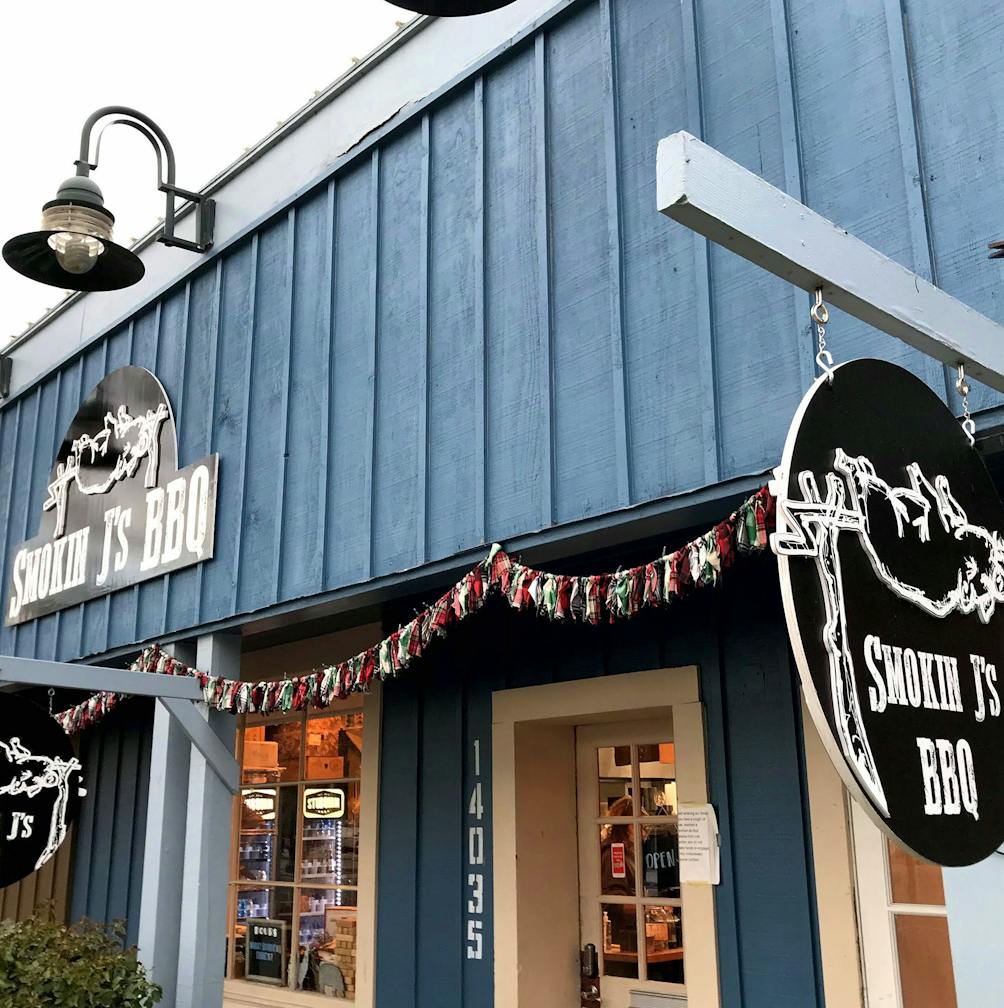 BONUS: Take a quick 5-minute drive to Old Poway Park to learn a little more about "the city in the country." Home to a heritage museum, vintage railroad, and a farmer's market, this beautiful and historical green space is a great local photo spot. It also happens to be adjacent to some top-notch food and drink, including Smokin' J's BBQ, where the perfect post-peak feast awaits.
To get to Silverset Park and the Twin Peaks trailhead, take the I-15 to the Camino Del Norte exit and head east. After 1.7 miles, the street becomes Twin Peaks Rd. and after another 0.7 mile, turn left onto Silverset St. You reach the park, lot, and trailhead after 2 blocks. Dog-friendly!
Bring the Outdoors to Your Inbox
Sign up for our weekly email and stay up to date on where to explore in California.
* No spam, that's a funky food!