Colorado Meets Pasadena
Hike to the historic Colorado Street Bridge in Pasadena
Connect a neoclassical-inspired bridge with a bridge listed on the National Register of Historic Places on this hike in Pasadena.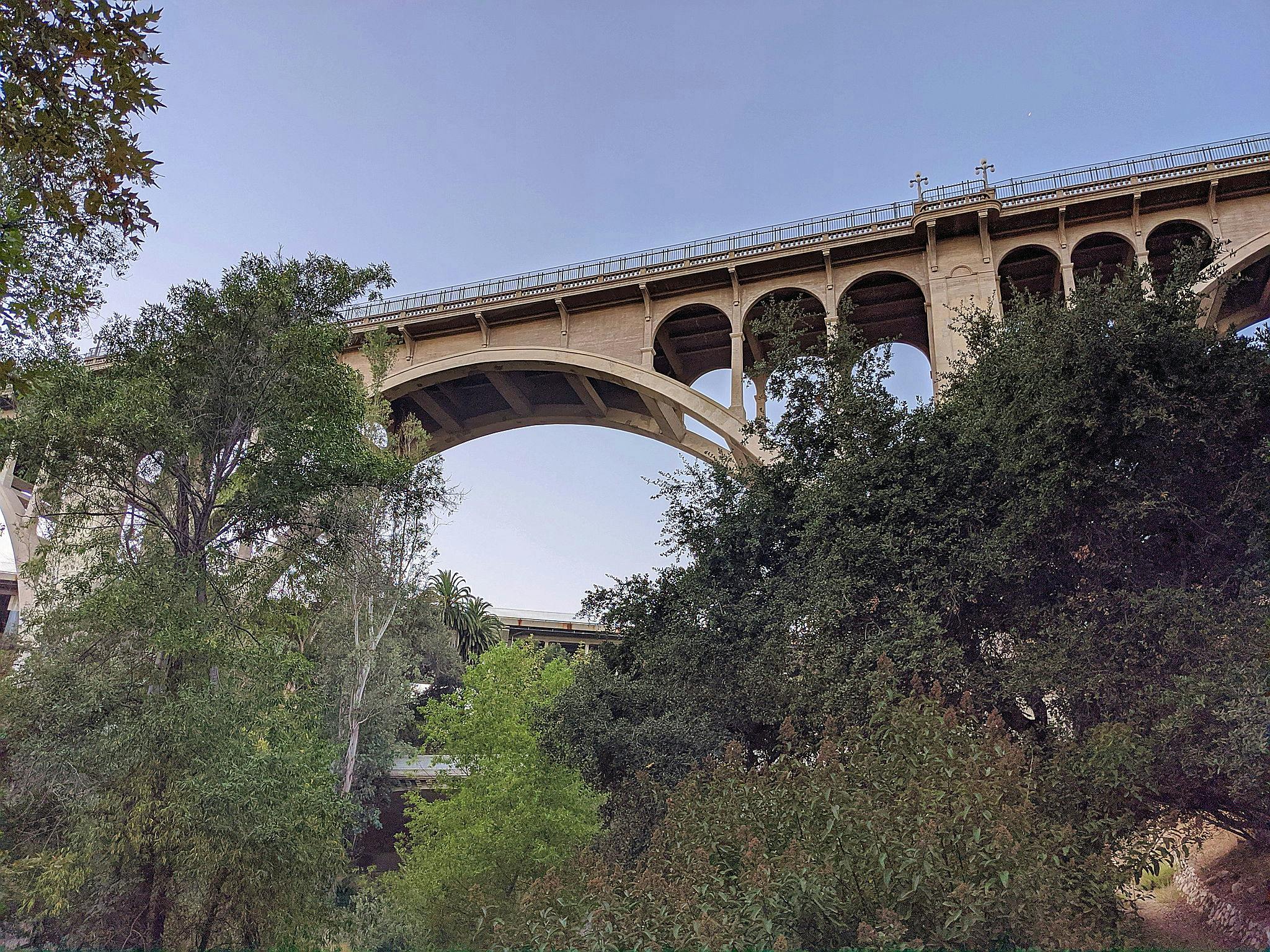 Park at the San Pascual Stables and make for the trailhead at the north end of the lot. This is the Arroyo Seco Trail ("dry stream" in Spanish), which follows portions of the 25-mile seasonal river via a bike, hike, and equestrian track. (Tip: check the map before you begin, to get a better idea of the entire city-to-mountain route along the waterway.) As you walk under San Rafael Street Bridge, resist the temptation to cross the first footbridge and instead take the right (east) path along the stream. The trail surroundings are essential examples of local chaparral scrub, though you will also find squirrel-habited sycamores and oaks along the way. At the first junction, take the right path to venture closer to the canyon perimeter, which often has man-made stairs carved into the walls that take you up to the street, for more views.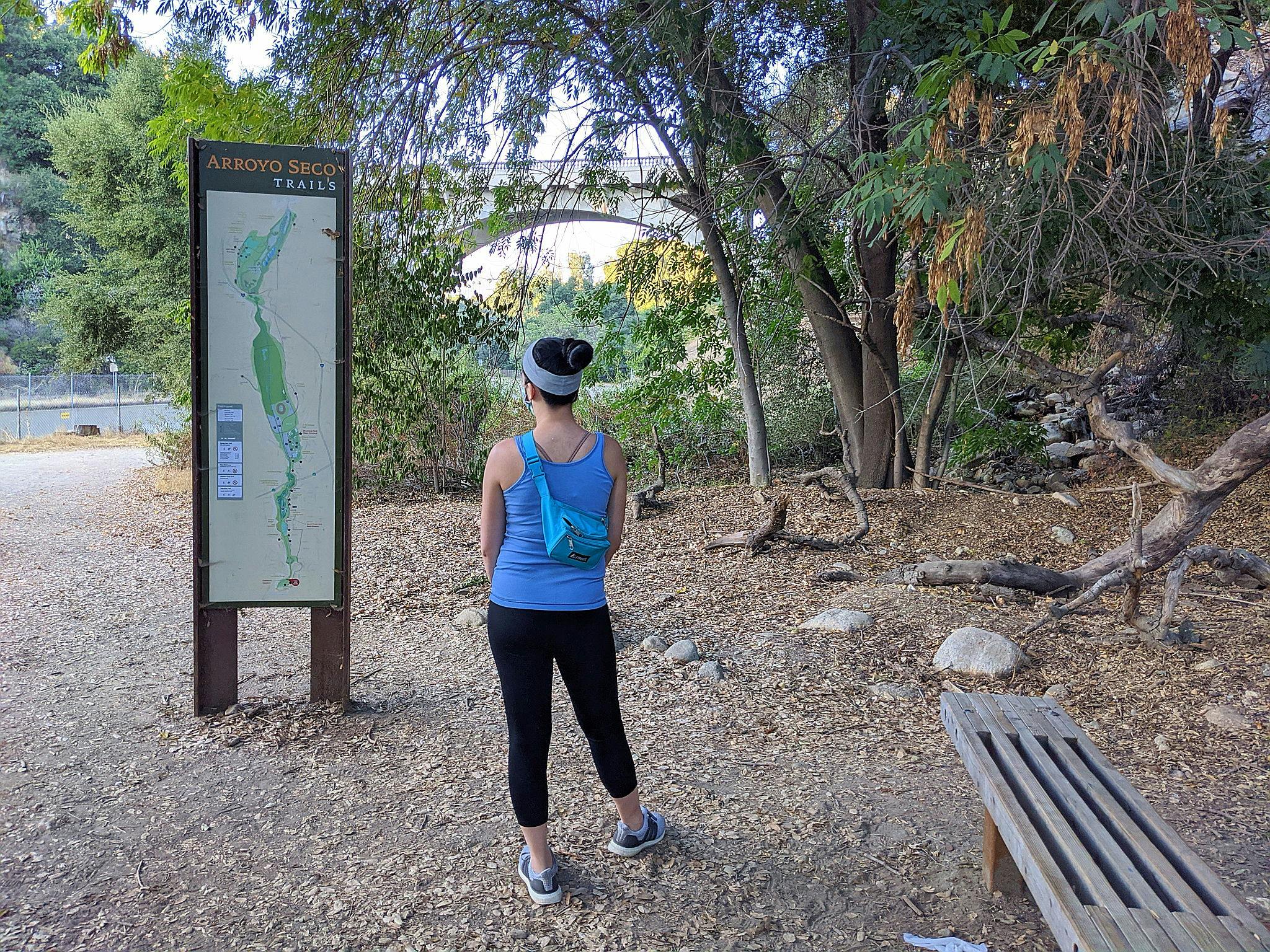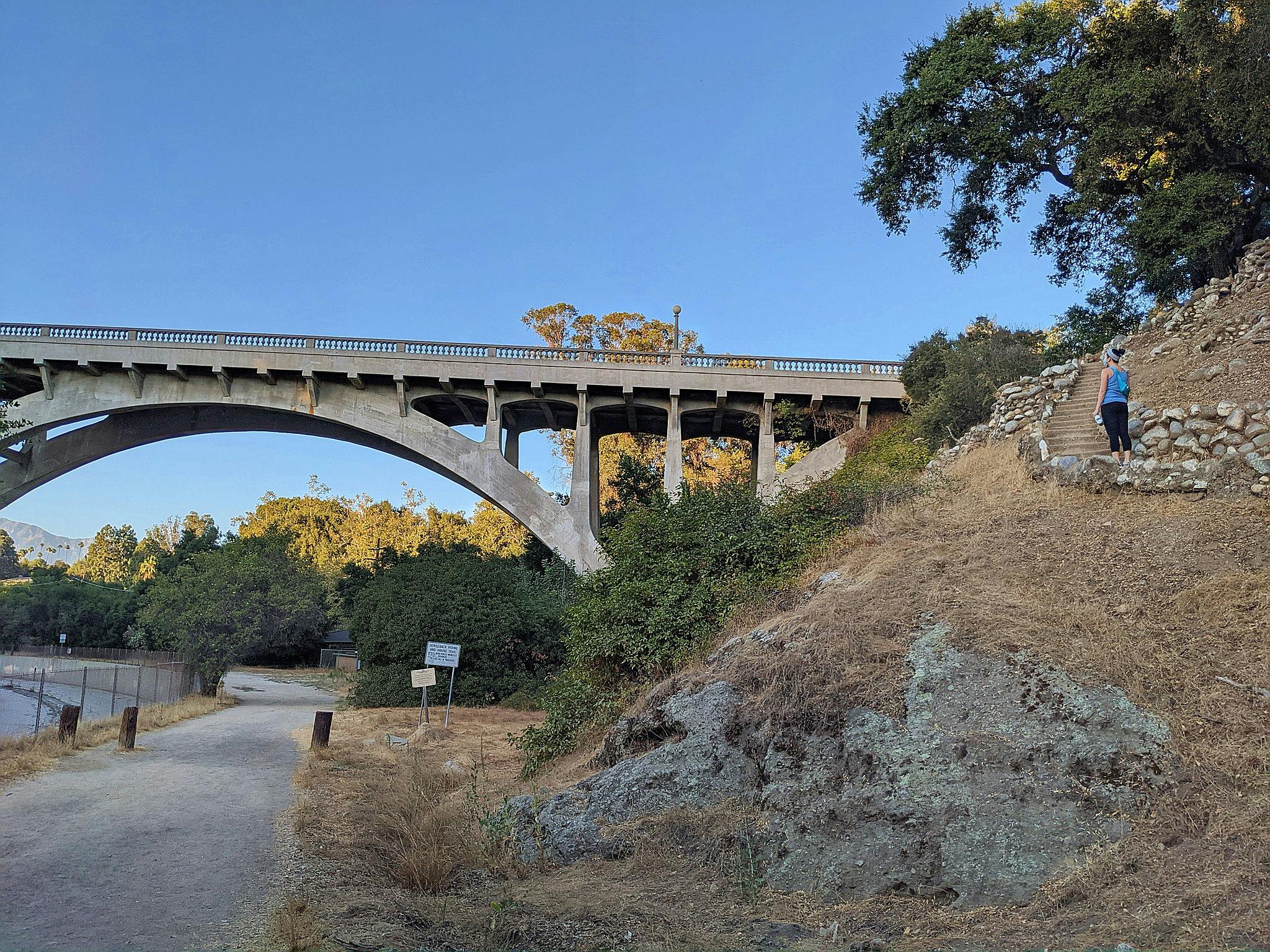 After about half a mile, you reach the neoclassical-inspired La Loma Street Bridge, which is often called the little sister of this hike's tour de force bridge still to come. The peaceful path continues uninterrupted until you reach a large rectangular pond. These are the Pasadena Casting Club's reeling grounds, but also a nice spot for a break.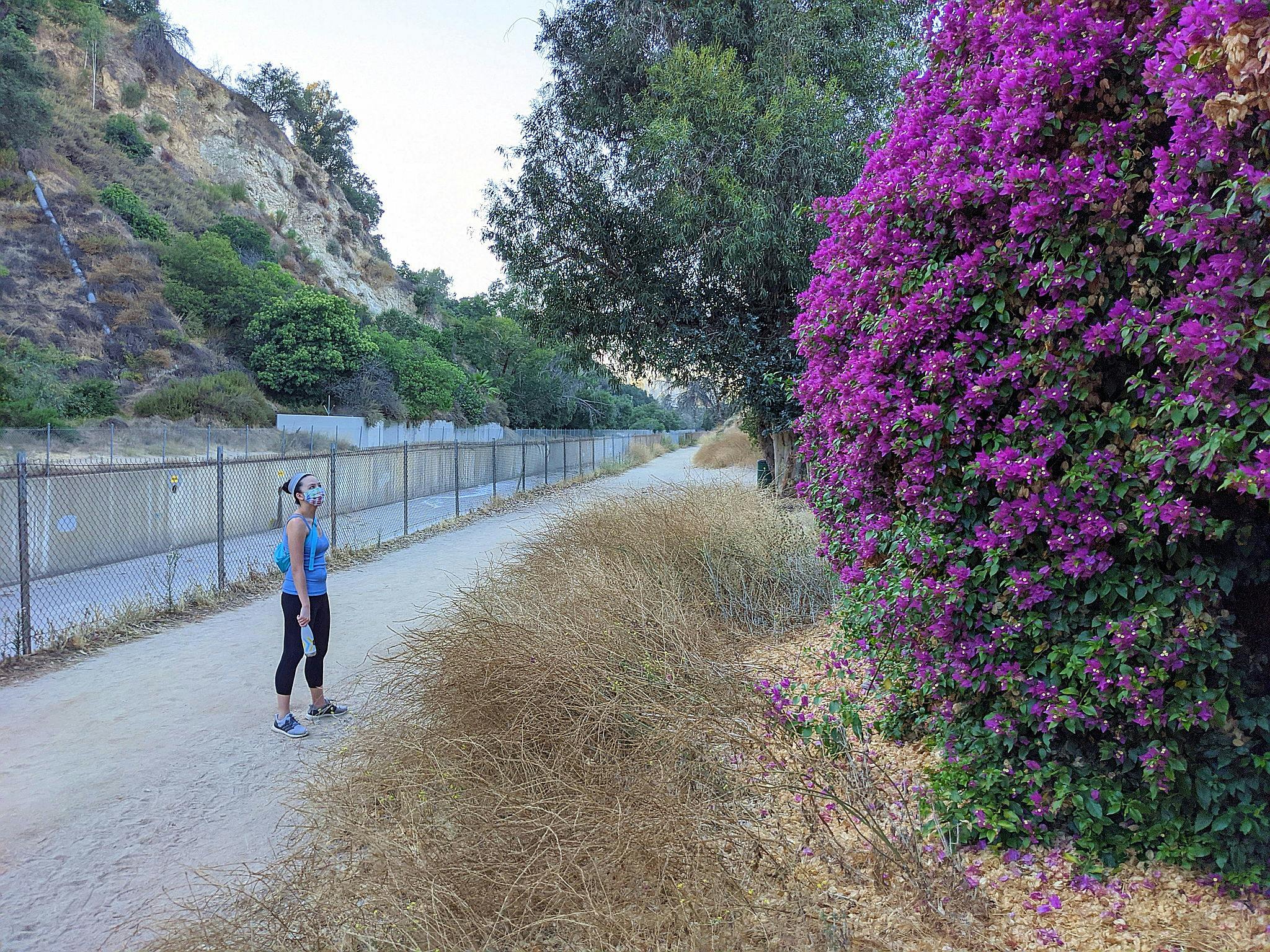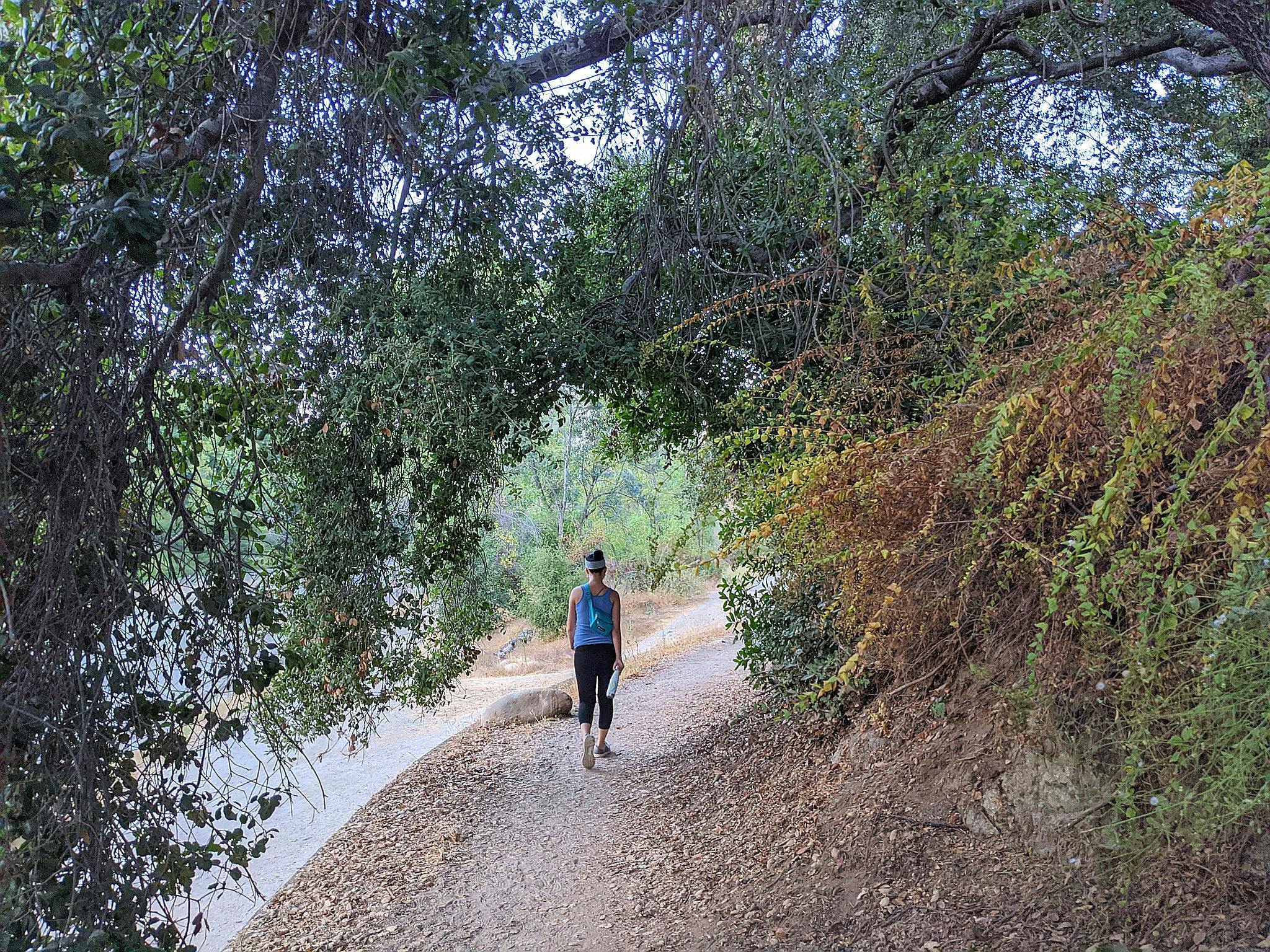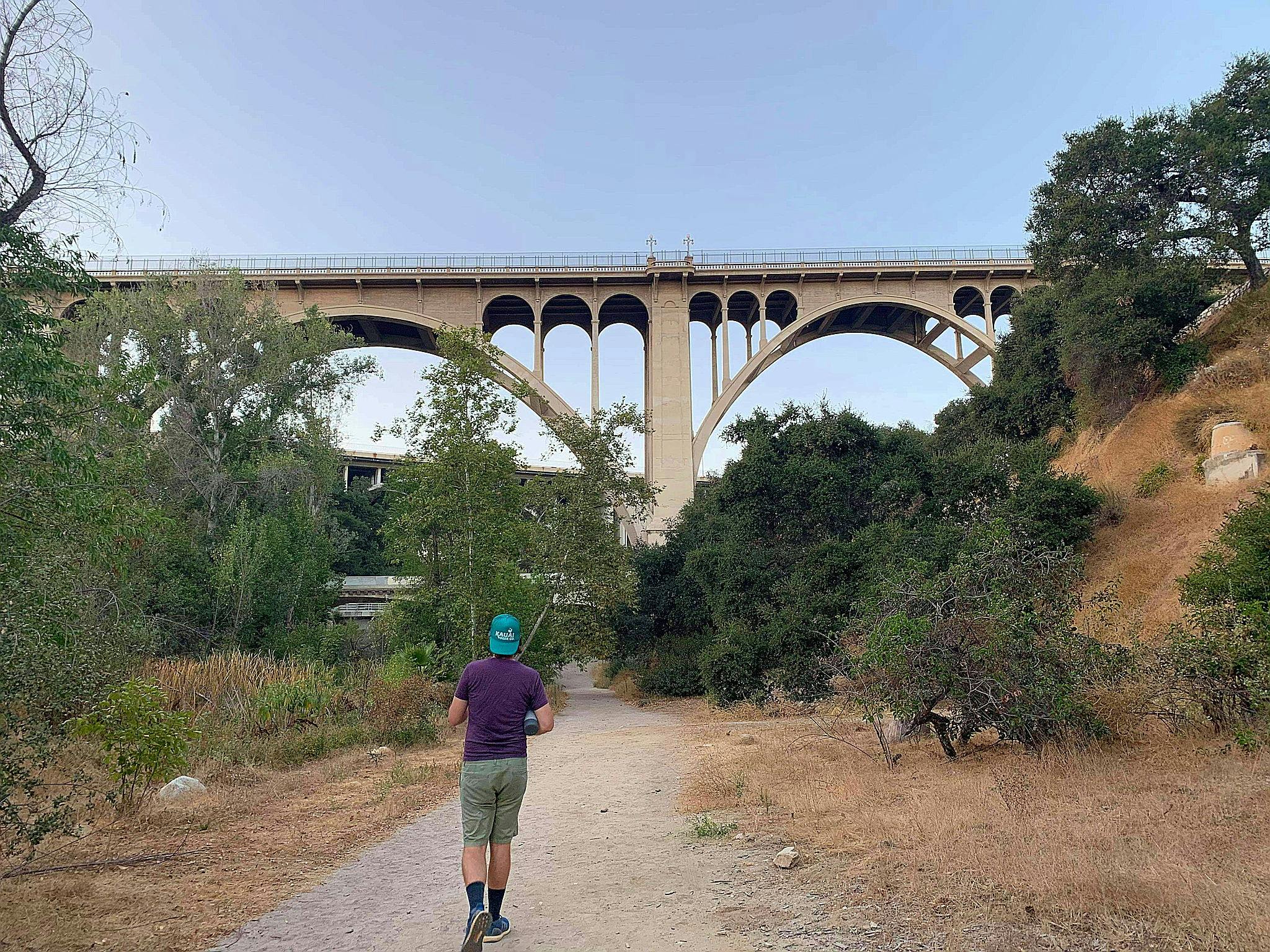 From here, you can see the Colorado Street Bridge looming over the Arroyo Seco as you hike the last quarter-mile to it. This curved connector was built in 1912 and is on the National Register of Historic Places. Its iconic design and vintage street lights have been featured in many films and shows, including La La Land and The Amazing Race.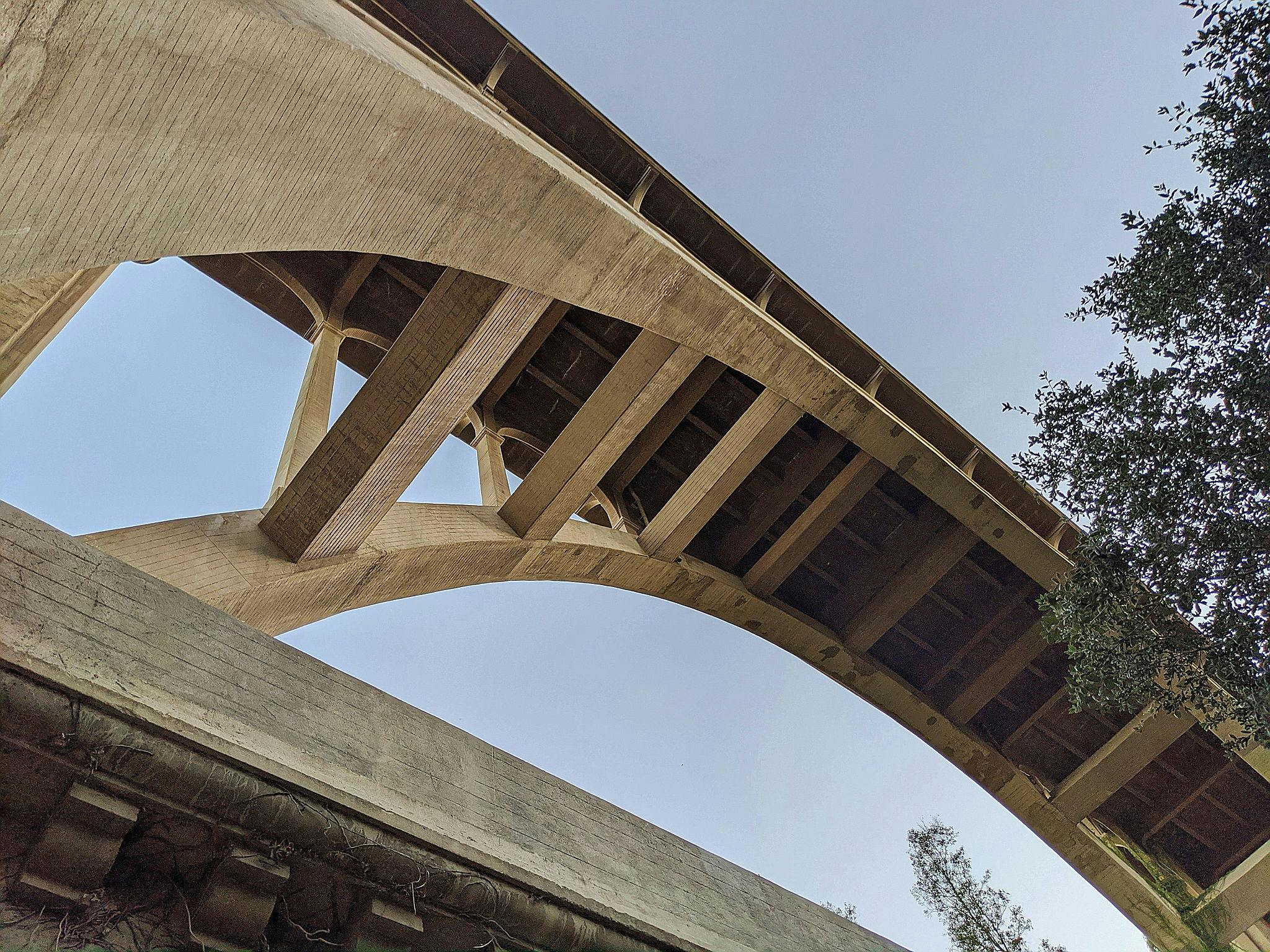 Take the west track of the Arroyo Seco Trail back to your car. On the way, you'll pass an archery course belonging to the Pasadena Roving Archers as well as a small labyrinth made from local geological samples. At nearly the 3.5-mile mark, you reach the lot.
Dog-friendly!
Bring the Outdoors to Your Inbox
Sign up for our weekly email and stay up to date on where to explore in California.
* No spam, that's a funky food!